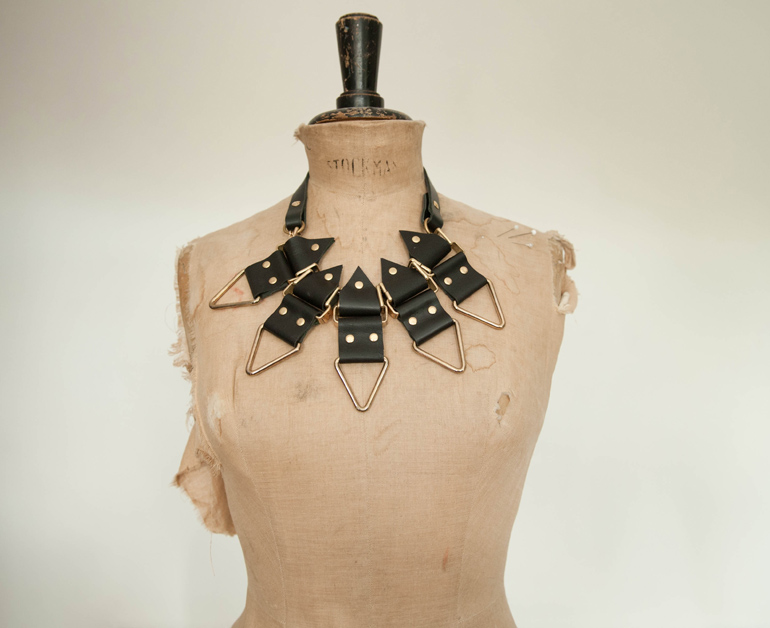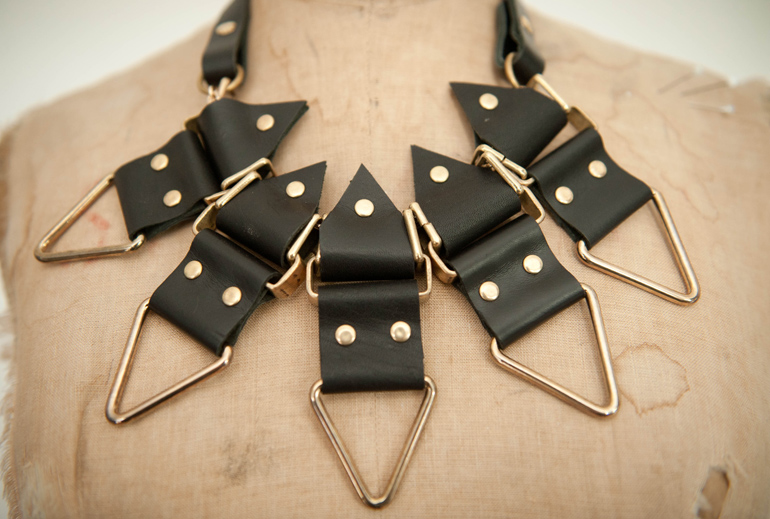 Moxham Anubis Necklace
I fell in love, hard, with Moxham's jewellery when I first came across it a good few months ago & have been deciding ever since which piece to get first, I finally settled on the 'Anubis' necklace in black. It arrived beautifully packaged from BENGT, who I have to say, have amazing customer service, my email full of questions was answered within a few hours & despite stating delivery was around six days, it arrived in two. I am so impressed with the service & the quality of the necklace that I feel quite a few more purchases coming on, I already have my eye on the 'Flax' necklace & 'Taba' cuffs in both black & nude!
This is Dorris by the way, you'll probably see quite a lot of her, she was my first ever mannequin & although she is not of much use now, due to her battered state, I think she's doing quite well for a 60ish year old lady & makes a great display piece. I brought her from a retiring dressmaker around 8 years ago, she was also her first mannequin & she let me have her for a ridiculously cheap price on the condition that I promised to take good care of her & still call her Dorris! As I've said before, I have a habit of naming inanimate objects, so this made a lot of sense to me & she has been Dorris ever since!