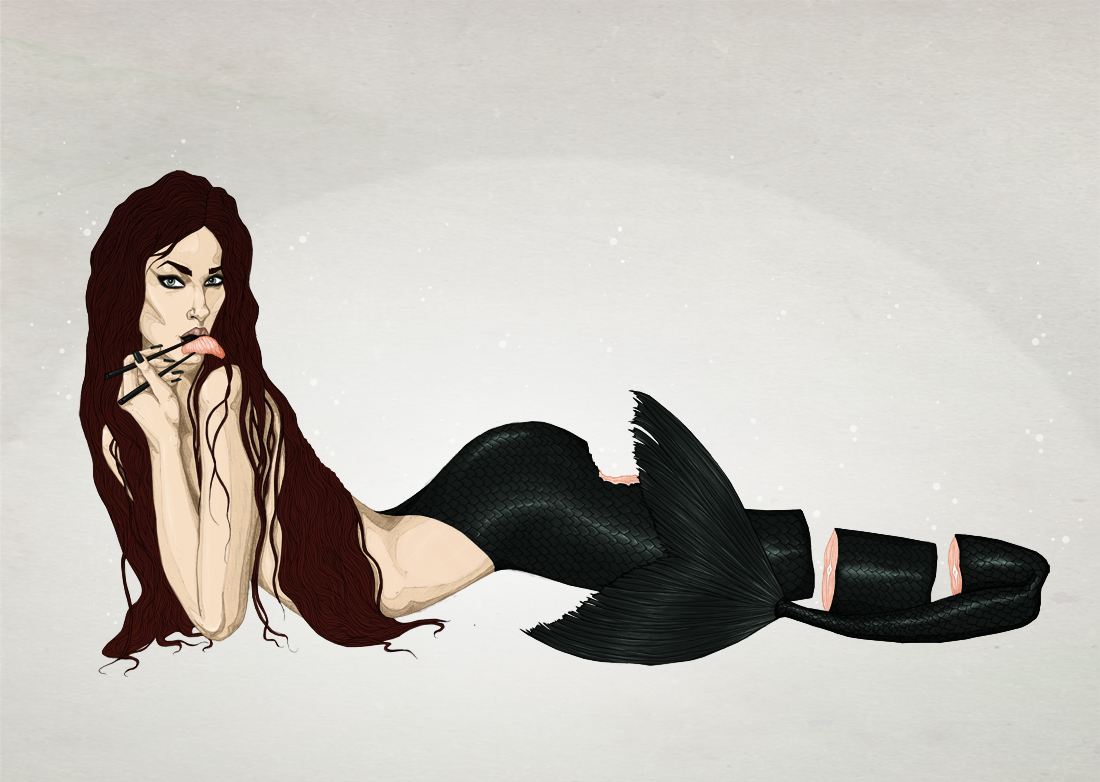 Click the image & enlarge for a better view, it's become a little fuzzy with resizing!
This has been sitting on my desk for about 3 weeks in sketch form, I just couldn't decide if I liked it enough to colour it & finish it off, really happy I did now though, as it turned out much better than expected!
It started off as a dream & I just couldn't get the idea out of my head, so I sketched it out & messed around with the composition & positioning for ages, but just wasn't happy with it no matter what I did, so I stuffed it down the side of my desk in frustration – this is where most things go I get frustrated with, drawings, garments, shoes, technology, you name it, it's probably down there! I came across it again a week or so ago, whilst I was looking for something else, made a few adjustments & felt much happier with it, so got it coloured & finished up.
I guess most of you are noticing a theme with my illustrations by now, even when I try to draw pretty things like mermaids they end up dark, morbid & a little gory. I just can't help myself, those themes always seem to seep through somehow. I blame my love of comics, horror films & gory video games! I'm also a vegetarian, so I only eat vege sushi, I wonder if that has something to do with this one?