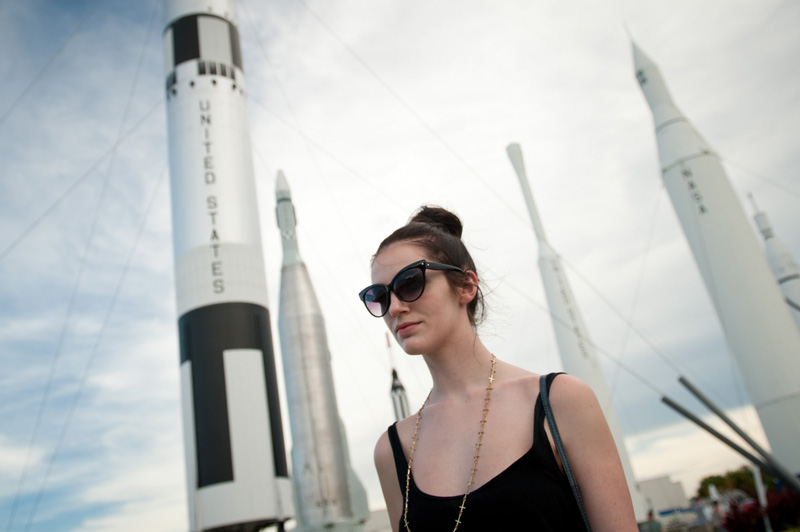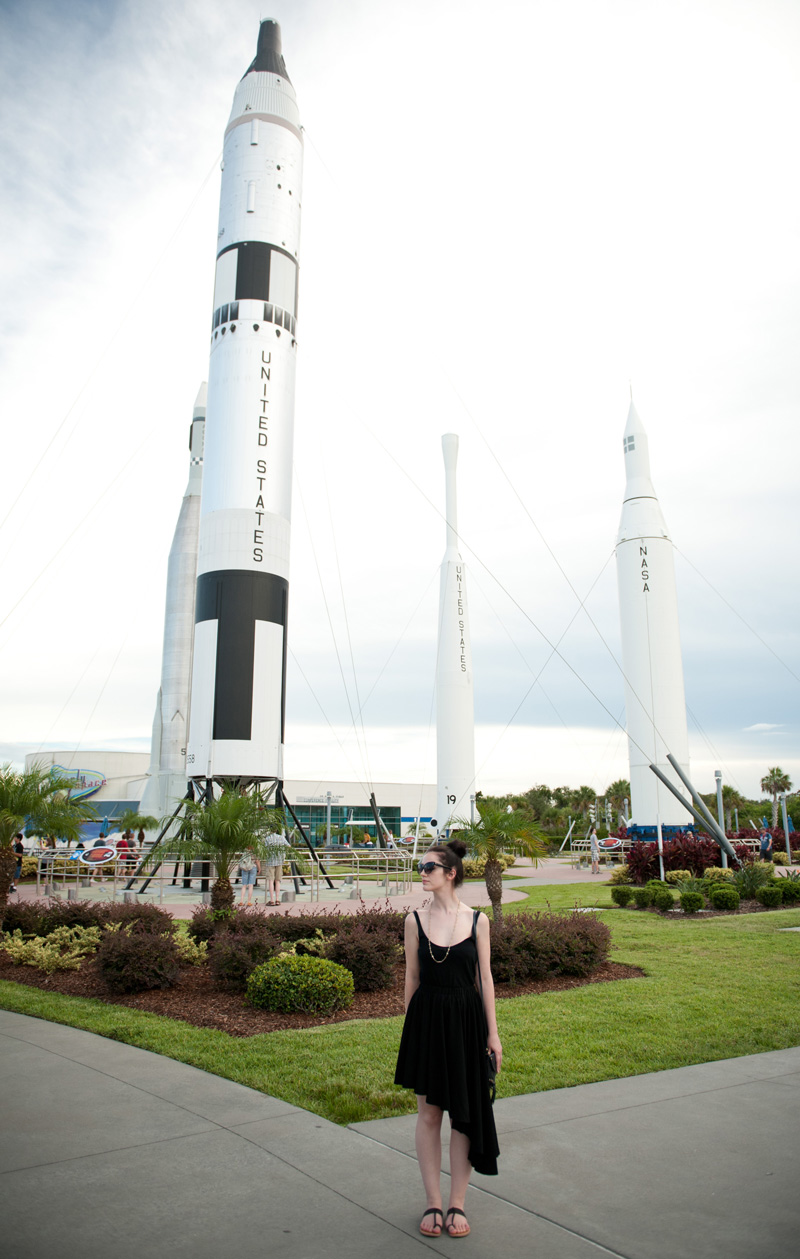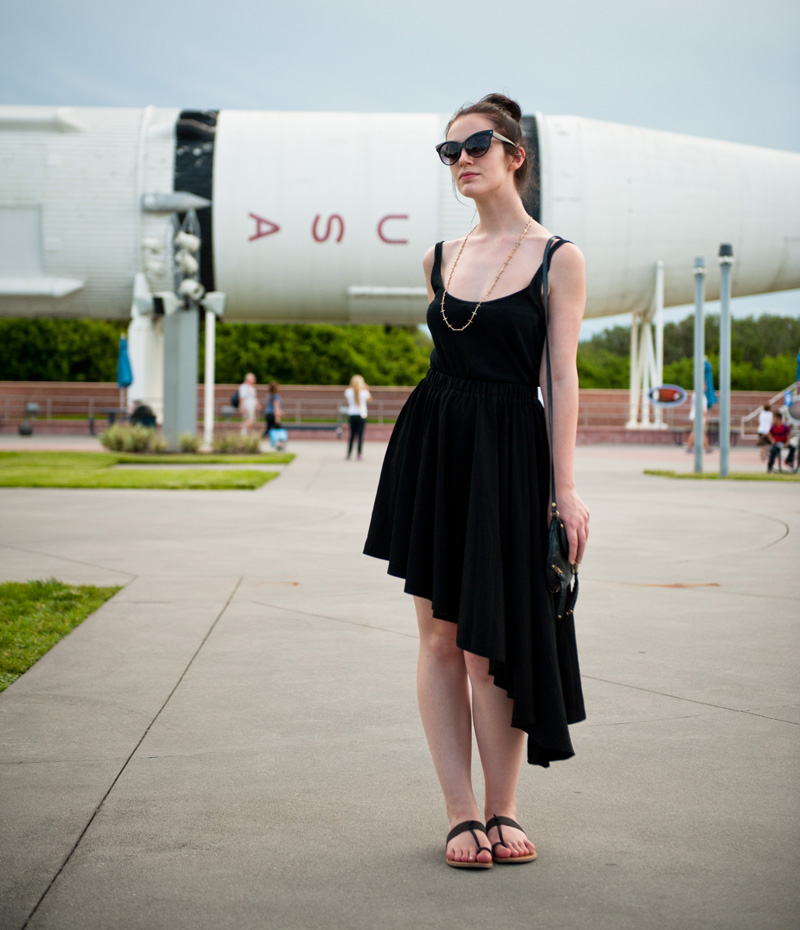 Topshop Tank Top / A Wear Asymmetric Skirt / CC Skye Crosses Necklace / AJ Morgan Cat Eye Sunglasses / GAP Sandals / ASOS Bag
If it wasn't for the fact that my maths skills are beyond horrendous, I would most definitely have gone into physics instead of art & fashion. I would have loved to have studied cosmology, but I knew I'd never be able to pass the entrance exam when I struggle with even basic mathematics! I can easily grasp the ideas & principles, but when it comes to the formulas I'm totally lost! I'm sure most of you are aware by now of my fascination with the cosmos, so it'll come as no surprise that Kennedy Space Center was another day I seriously enjoyed. It was a really nice change from all the Disney parks we'd done the week before too.
This was one of the last places we visited & it was the only time I actually remembered to take some outfit photos! Sorry about that! How stunning is the 'Rocket Garden' though? Things like this always really overwhelm me, it's so awe-inspiring standing at the foot of these ginormous machines & seeing just how massive & what a feat of technical engineering excellence they really are.
There were so many amazing pieces on display too, I especially enjoyed the little Apollo 14 exhibit they had. There were chunks of moon rock, astronauts diaries, prototype spacesuits & even Alan Shepard's actual space suit from the mission, still covered in a silvery layer of moon dust! I got pretty excited about that one, I know it's just dust, but it came from the moon, how amazing is that?! They also had the actual Apollo 14 capsule there, which I loved! The Hubble exhibit was another favourite, huge back-lit images from the telescope covered the walls & it was really quite magical to see them at such a large scale & felt almost as if you were amongst it all.
Like the big kid that I am, I had so much fun playing around with all the interactive exhibits they had too! I got to touch a real (3.7 billion year old!) piece of moon rock, rode the space shuttle launch simulator (not as good as the one at Epcot, sorry NASA!), sat in a mockup Apollo capsule, experienced what a shuttle launch was like from the control room & got to look around a replica cockpit!