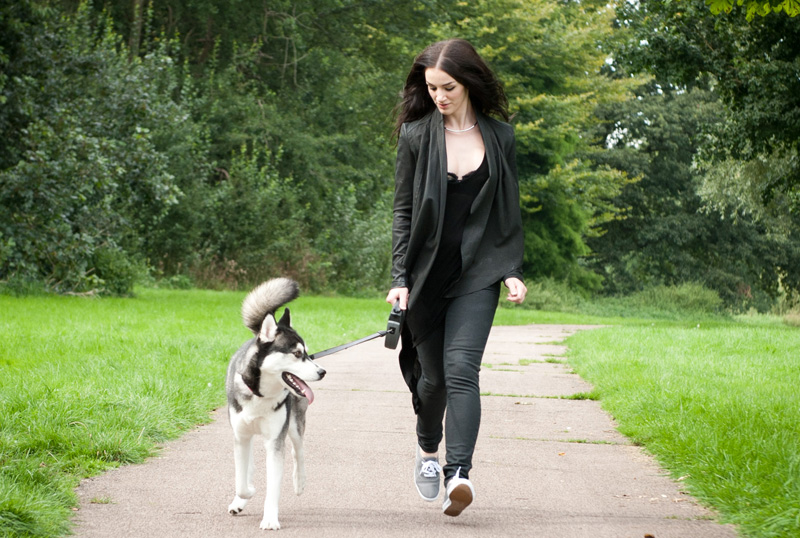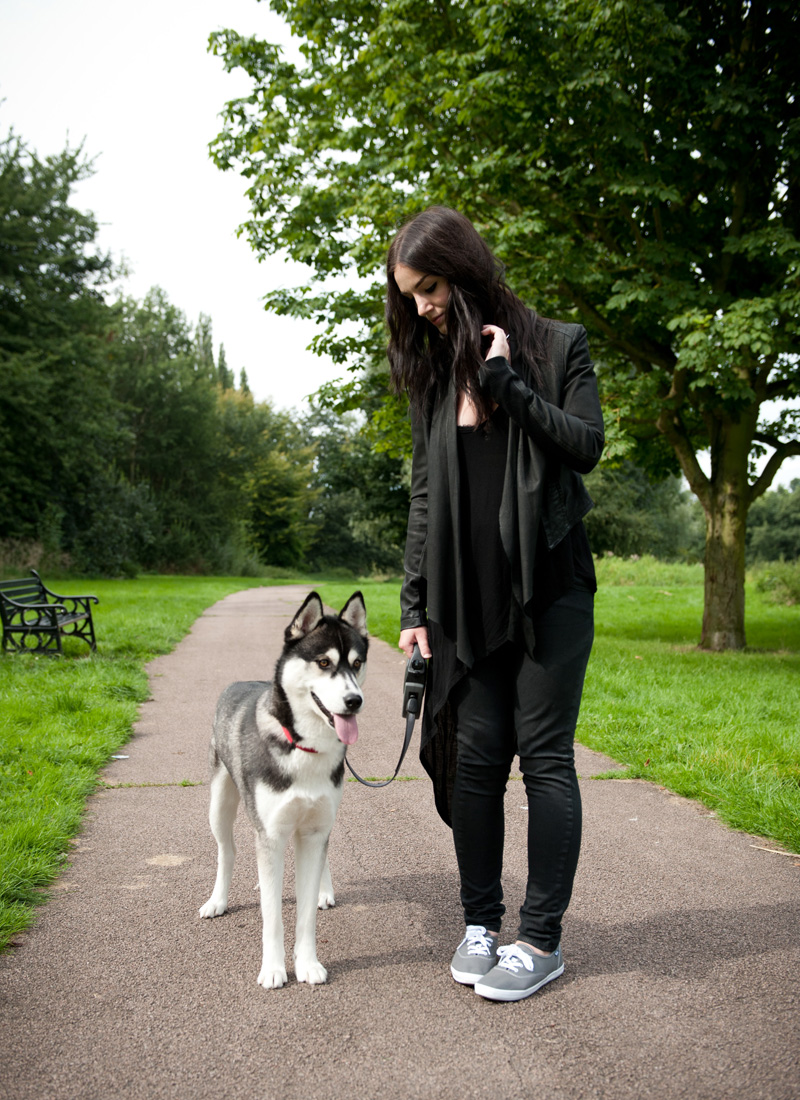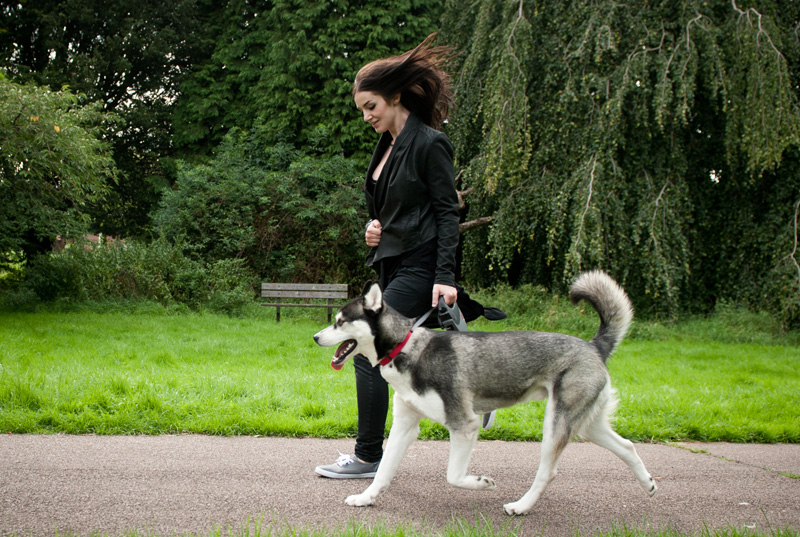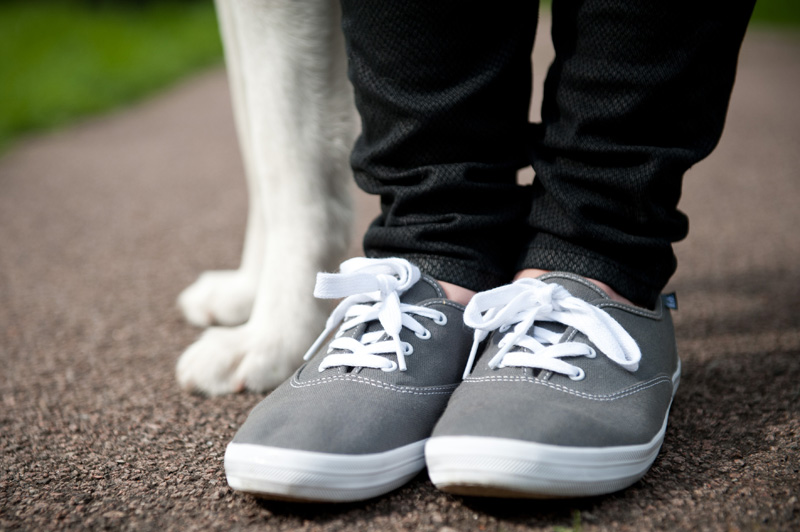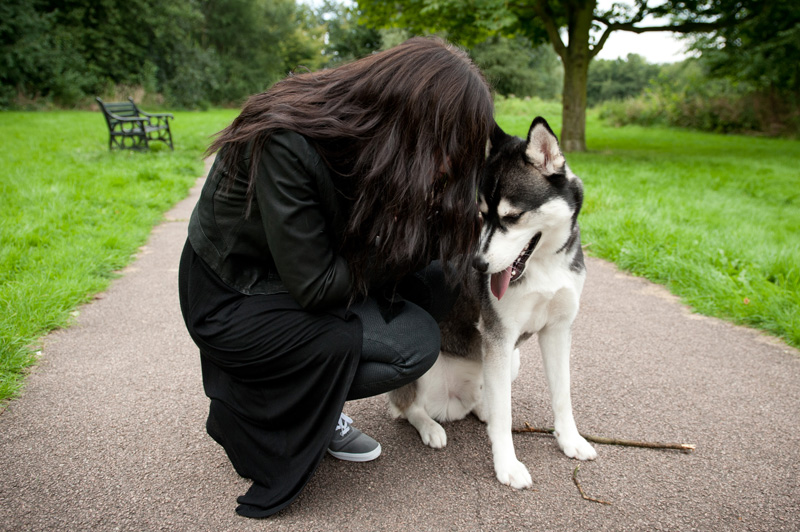 Barneys Originals Draped Leather Jacket / Topshop Asymmetric Tank / Topshop Snake Print Jeans / Keds Champions * / H&M Silver Choker
I know you all love Nico, so I thought it would be the perfect opportunity to do a more casual outfit post & get to include him too. He's been shedding like crazy & has his summer coat at the moment, so he's looking a bit skinny, but his winter ones finally started growing back in now & I'm so looking forward to having my fluffy wolf back!
I get told so often that I always look 'dressed up', but I'm not really one for dressing super casual. I never save my nice things 'for best', I prefer to get my wear out of them, even if all I'm doing is walking Nico! I just don't see the point in spending money on beautiful things to have them mostly sit in your wardrobe, what's the point in that?
These snake print skinnies from Topshop are one of the few things I make a point of wearing as little as possible, mostly because I am dreading the day they finally get a hole & die. Isn't that just the worst when your favourite pair of jeans get a hole? They are one of those things I picked up in the sale because they were cheap & then a few months later kicked myself for not buying a few backup pairs! I love subtle prints like this & the fit is so perfect, I should have known they'd quickly become my favourite pair. I'm still scouring eBay for replacements even now!
Despite never dressing overly casual, I'm a sucker for a good classic pair of sneakers & I am currently a little bit obsessed with my new Keds champions. It's so nice to have a super lightweight shoe but with the comfort of a chunkier pair, thanks to the nice thick padding. I'm usually more of a high top kinda girl if I'm honest, but these are really growing on me, I like that they have a slightly smarter look to them but I'm also really pleased to hear Keds are bringing out a whole range of high top & boot styles for winter! They're one of the comfiest pairs I own & perfect for long walks with Nico!