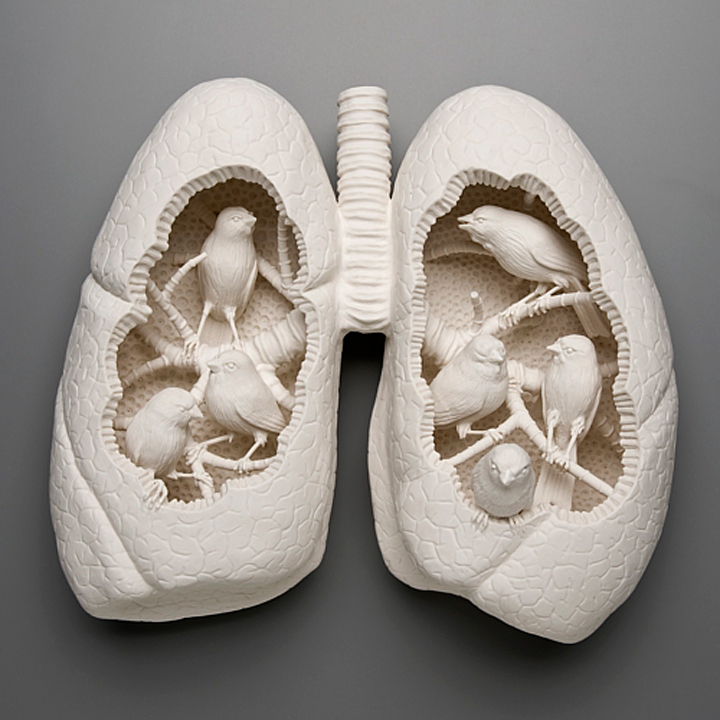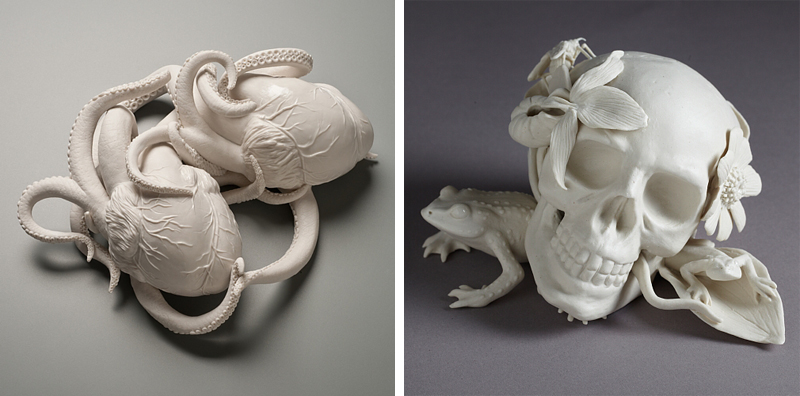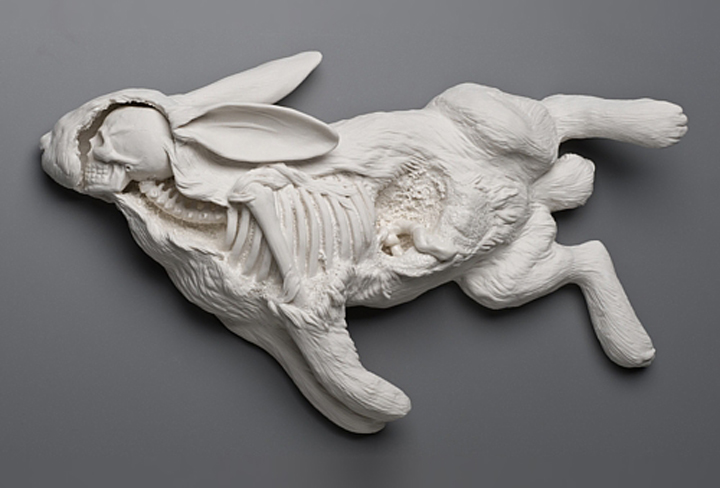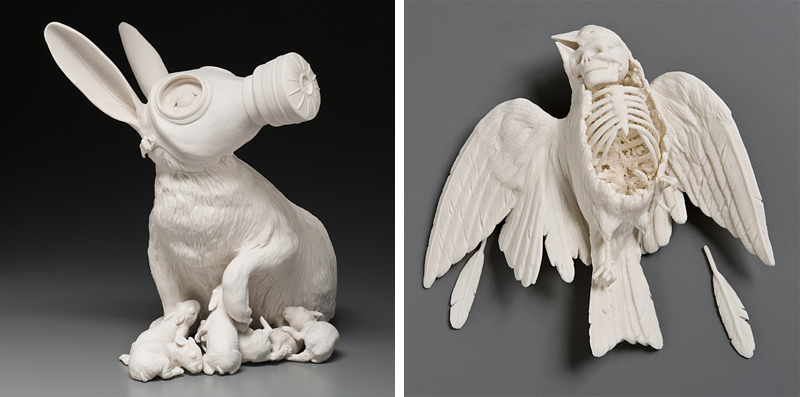 Kate MacDowell sculpts decaying animals, human skeletons, organs and overgrown flora, acting as haunting forewarnings of how our destructive practices are negatively affecting the natural world around us and ultimately in the end, us ourselves. It's been a long time since I came across a new artist who's work left me so speechless like this.
Anatomy & nature are two of my favourite subjects & so it will be of no surprise to those of you who already knew so, that these pieces would make my heart skip. The way she manages to combine the two so perfectly, harmoniously even, is just beautiful. They are at once both delicate and yet grotesque, provoking a conflicting emotional response in the viewer, unsure as to whether they should feel awestruck by their beauty or repulsed by the underlying macabre theme.
Each piece is hand sculpted out of ghostly white porcelain, giving what would usually be a very dark, disturbing subject matter a real sense of purity and elegance, inviting those who would usually quickly look away to look a little closer and for a little longer. The most striking aspect though, is the feeling of fragility the porcelain gives the pieces, it makes for a beautiful statement on how delicate the balance is between us and nature. The small decaying animals which reveal a human skeleton underneath further illustrate this message – 'what we do to our world, we do to ourselves'.
"I see each piece as a captured and preserved specimen, a painstaking record of endangered natural forms and a commentary on our own culpability." – Kate MacDowell