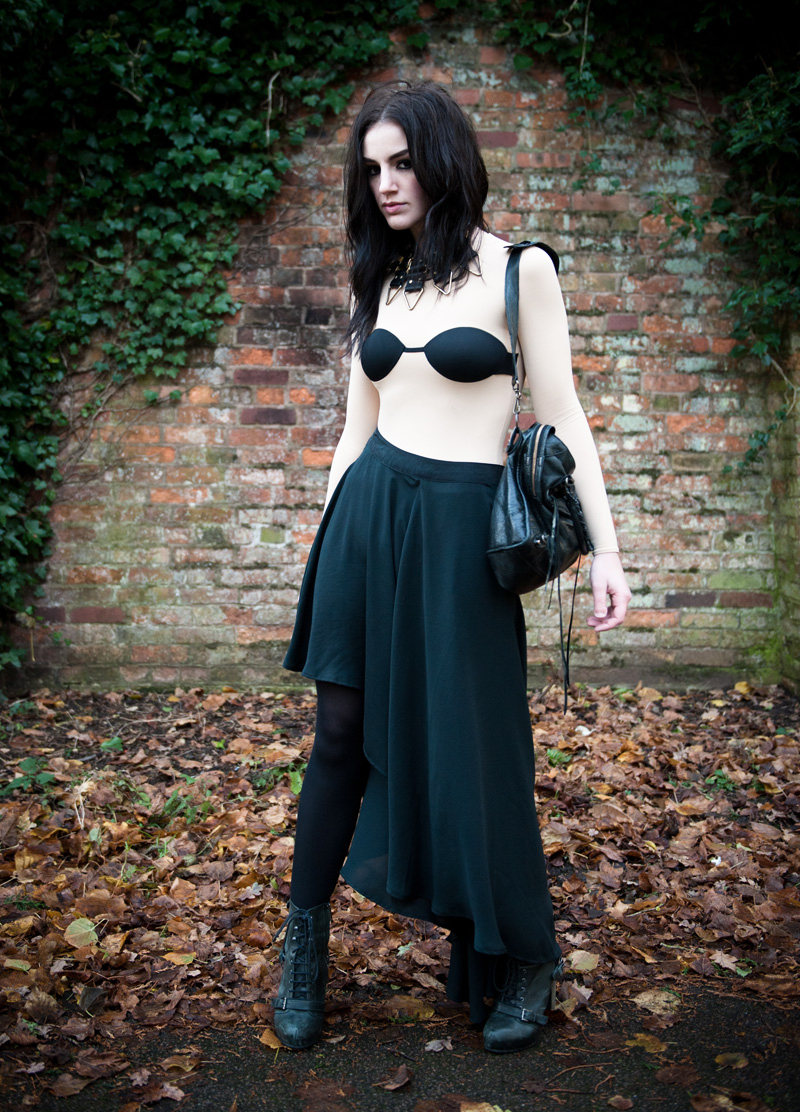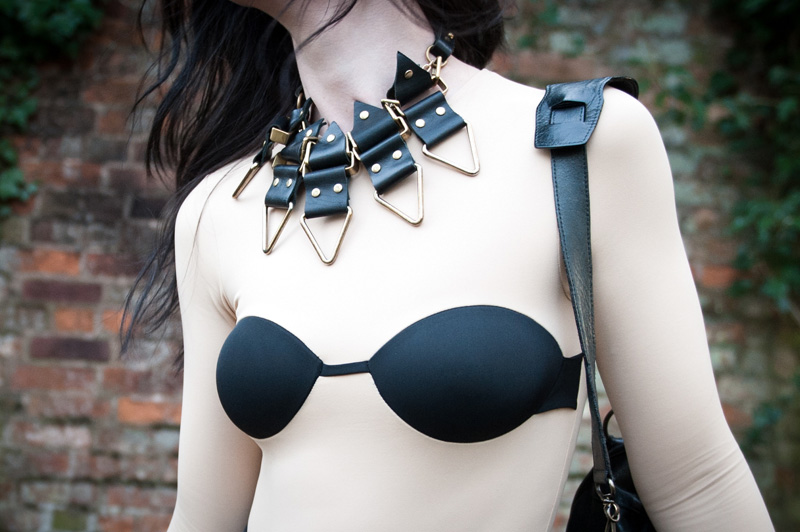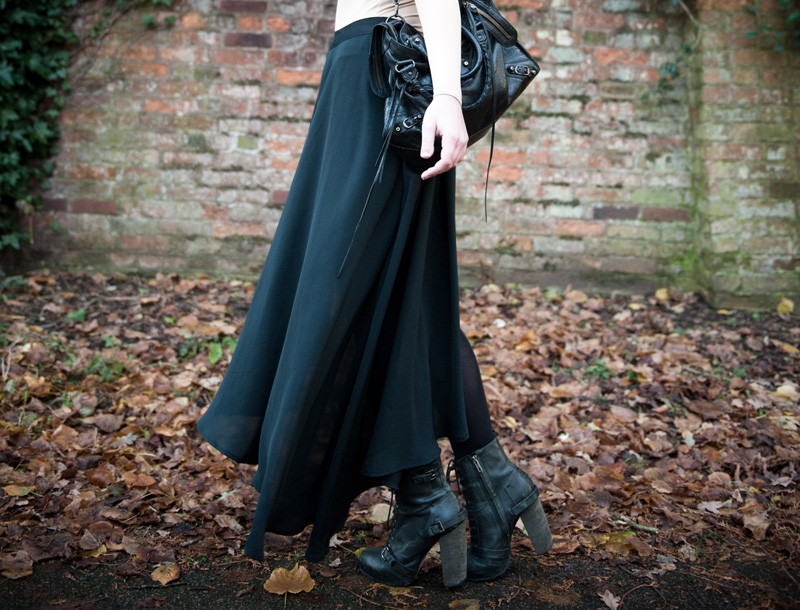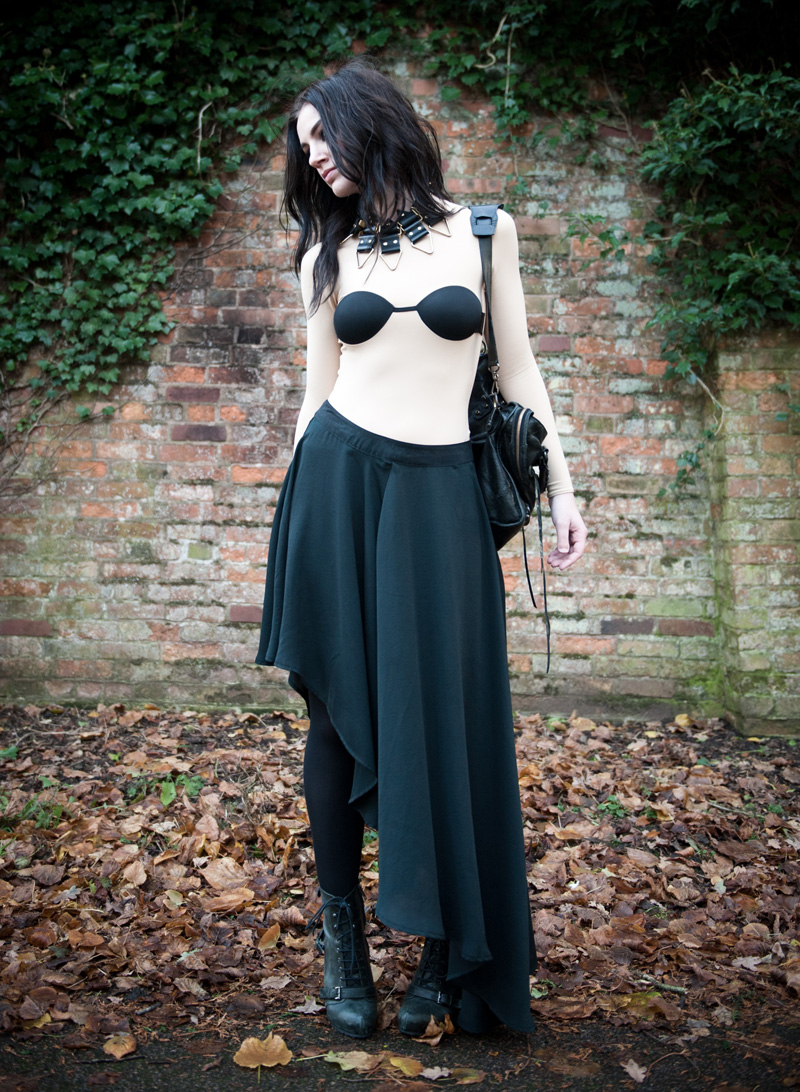 Margiela x H&M Bodysuit / Vero Moda Asymmetric Skirt / Moxham 'Anubis' Necklace / Topshop Boutique Boots / Balenciaga City
I wore this a few days ago to go shopping & we had intended to take outfit photos whilst we were there, however it received way more stares than I expected & so I chickened out & we went to the park to do the photos instead! I couldn't care less about the people staring & whispering as I walked around, but the thought of getting the huge camera out & standing there whilst people openly gawked at me freaked me out a little!
I was so happy that I managed to bag both of the pieces I wanted from the Margiela x H&M collection, this body suit & the nude perspex wedges. The bodysuit is perfect, really snug fitting, matches my skin tone almost too perfectly & the foamy bra cups mean I don't have to wear a bra, keeping the lines really clean & sleek. The wedges were beautiful & I was surprised by how high quality they were too, however, I couldn't even get my foot into them, they felt around 2 sizes too small! I've tried a few times to squeeze my feet into them now, desperately hoping they'll suddenly, magically fit, they didn't though, so now they're all parceled up ready to be returned. I'm really sad to see them go!