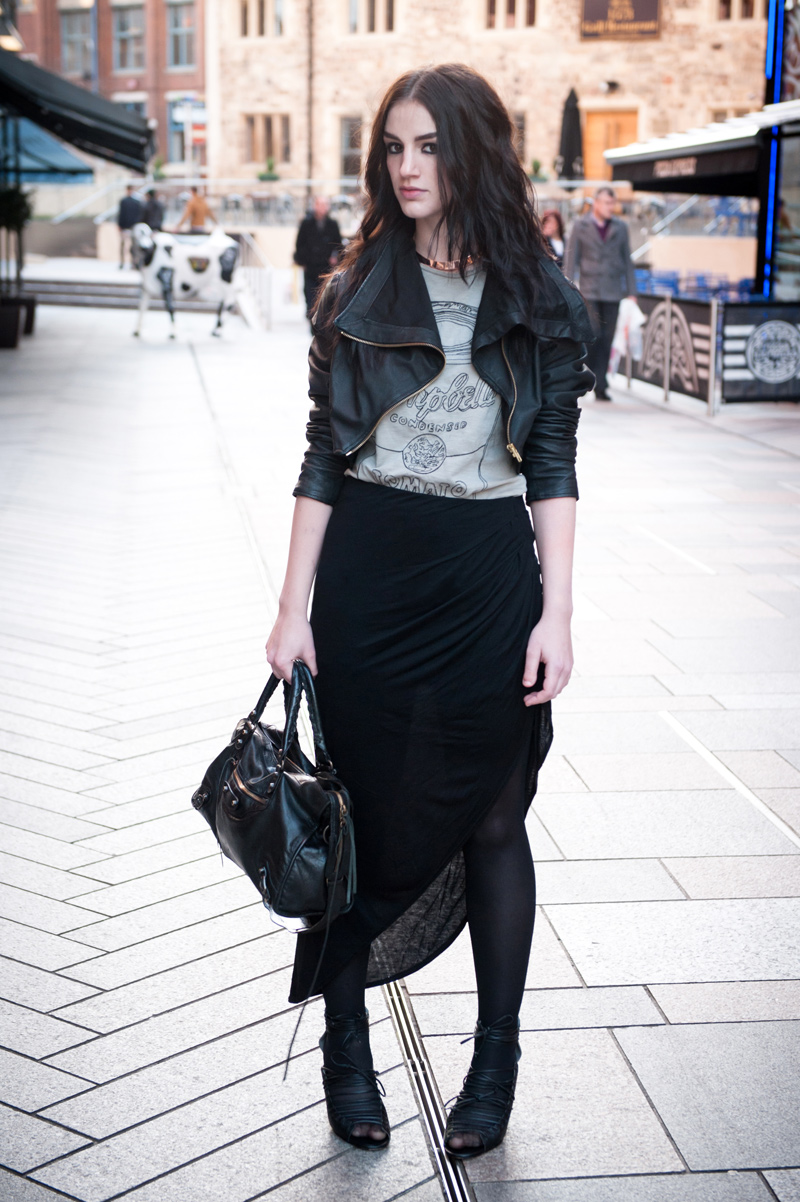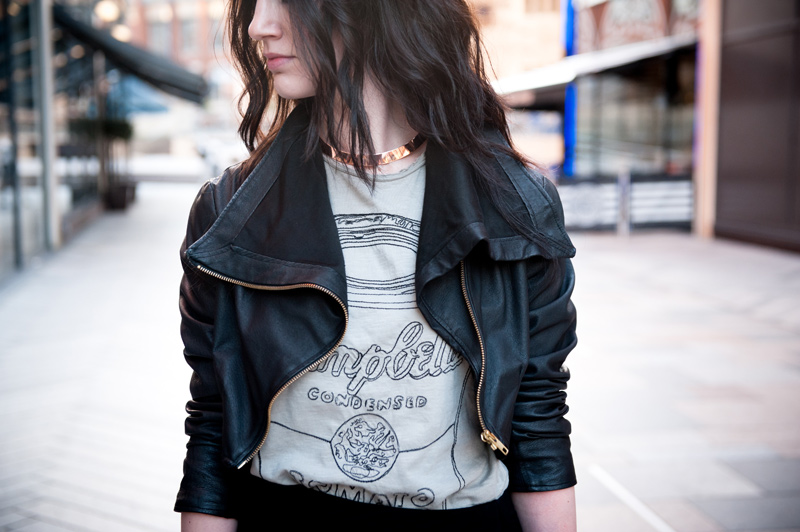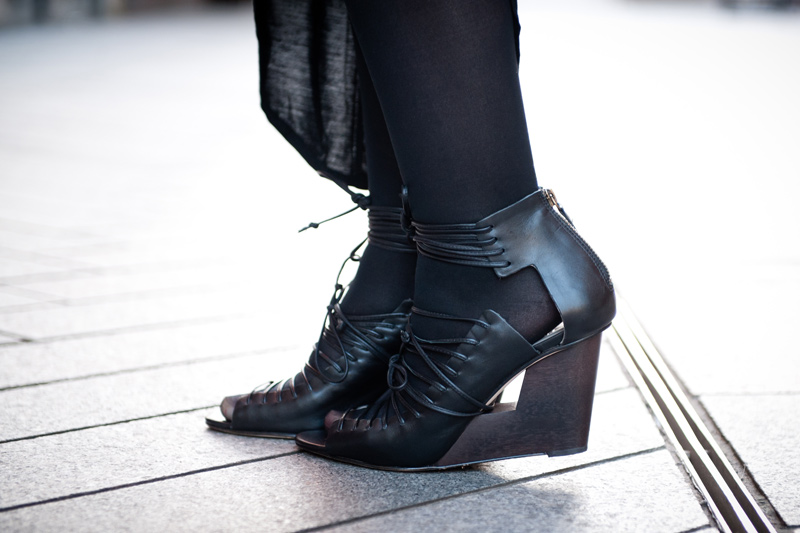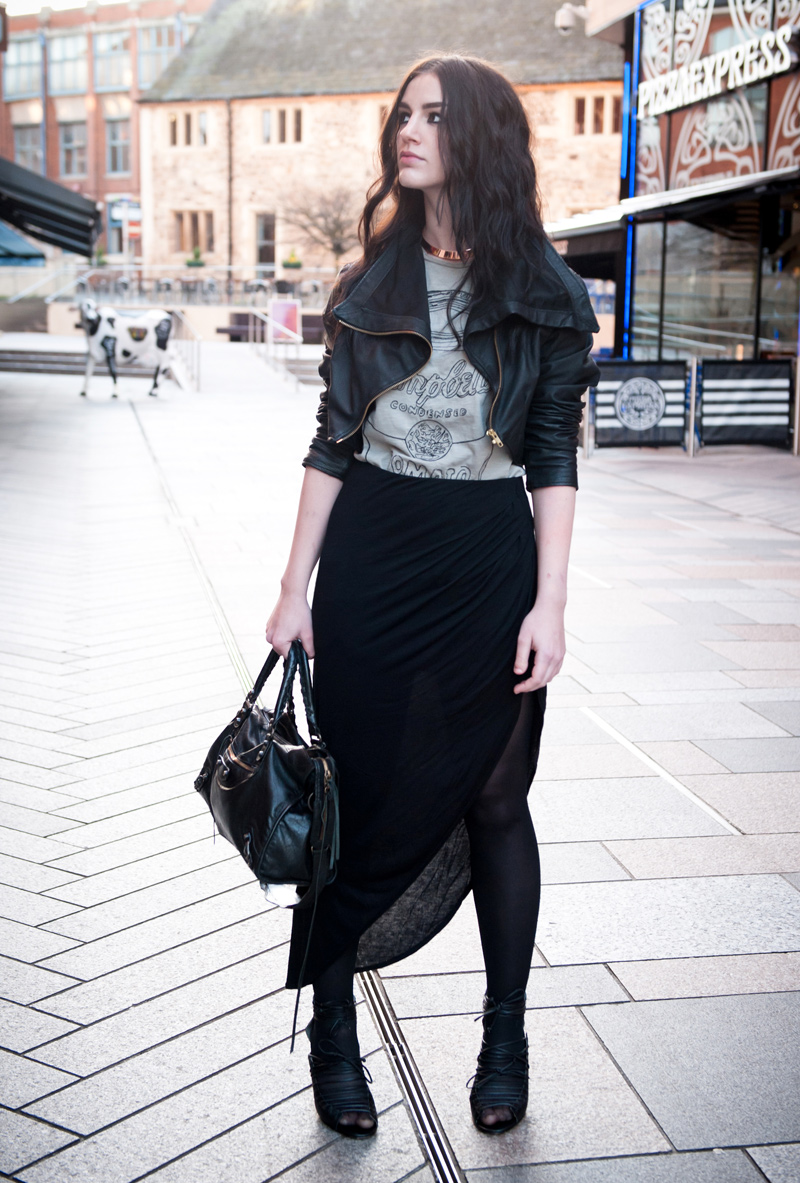 FAIIINT Cropped Leather Jacket / Pepe Jeans x Andy Warhol Soup Can Tee c/o Zalando * / River Island Draped Skirt /
Skin by Finsk Laced Wedges / H&M Choker / Balenciaga City
Since high school I have been obsessed with Andy Warhol, I would even go as far as to call him my idol, so naturally I've been meaning to get my hands on some of the Pepe Jeans x Andy Warhol collaboration for a while now, though I could never find anywhere in the UK to buy it.
Whilst browsing through Zalando a few weeks ago I actually squealed in excitement when I saw they stocked the collection & couldn't pass up the chance to own this tee! I love the simplicity of the 'print', which is actually embroidered on, it reminds me of his scribbled sketches & the quirky detailing such as the bright blue binding inside the neck & hem, raw edges & the baby soft fabric make it feel really special & I can easily imagine it'll be something I wear to death!
These Finsk wedges are my latest favourite purchase, I brought them from their London sample sale just before Christmas & have been wearing them everywhere since. You all know by now that I'm kind of obsessed with the brand & have quite a collection of them, these are my first pair from their new sister line 'Skin by Finsk' though & I love that they're a bit more understated & 'everyday' than the mainline. This is one of my favourite things about the brand, the way they combine style & functionality, they're like little works of art but are also some of the comfiest shoes I've ever owned, even their monster wedges which look like a total nightmare to walk in, are comfortable enough to wear all day!
The jacket is one of my own, it's not perfect, but it's the most used of the pieces I made during my degree because it's pretty much my dream jacket; cropped, buttery leather, draped, subtle anatomical detailing & super versatile. It's been featured here quite a few times now & my favourite thing about it is that it looks totally different depending if it's zipped up or not, you can see it done up here. I really need to get around to making a more 'perfect' version of it when I get chance…