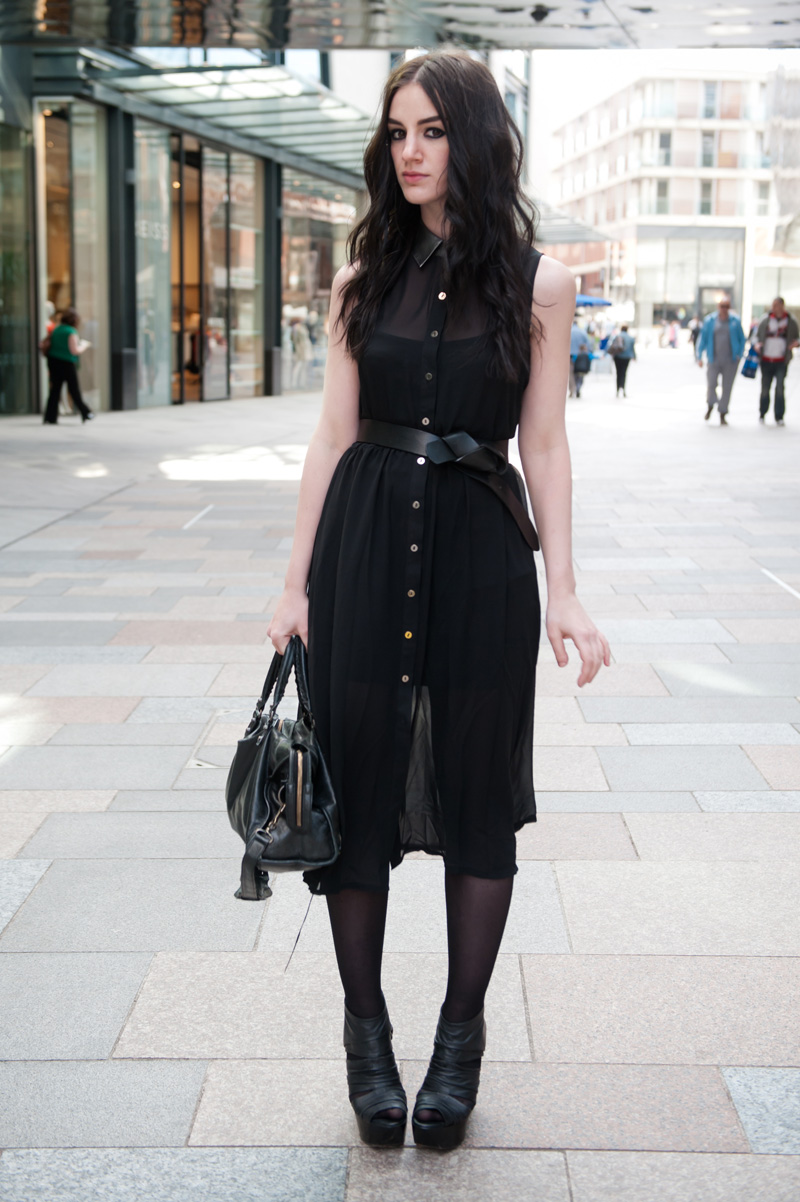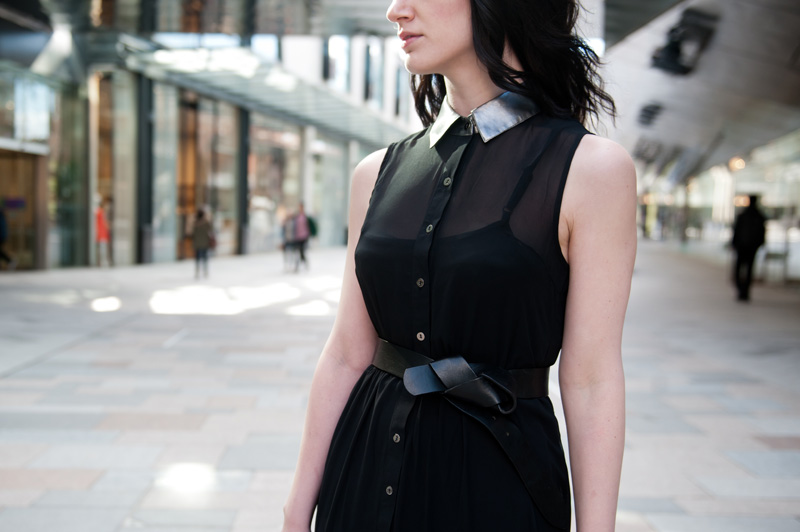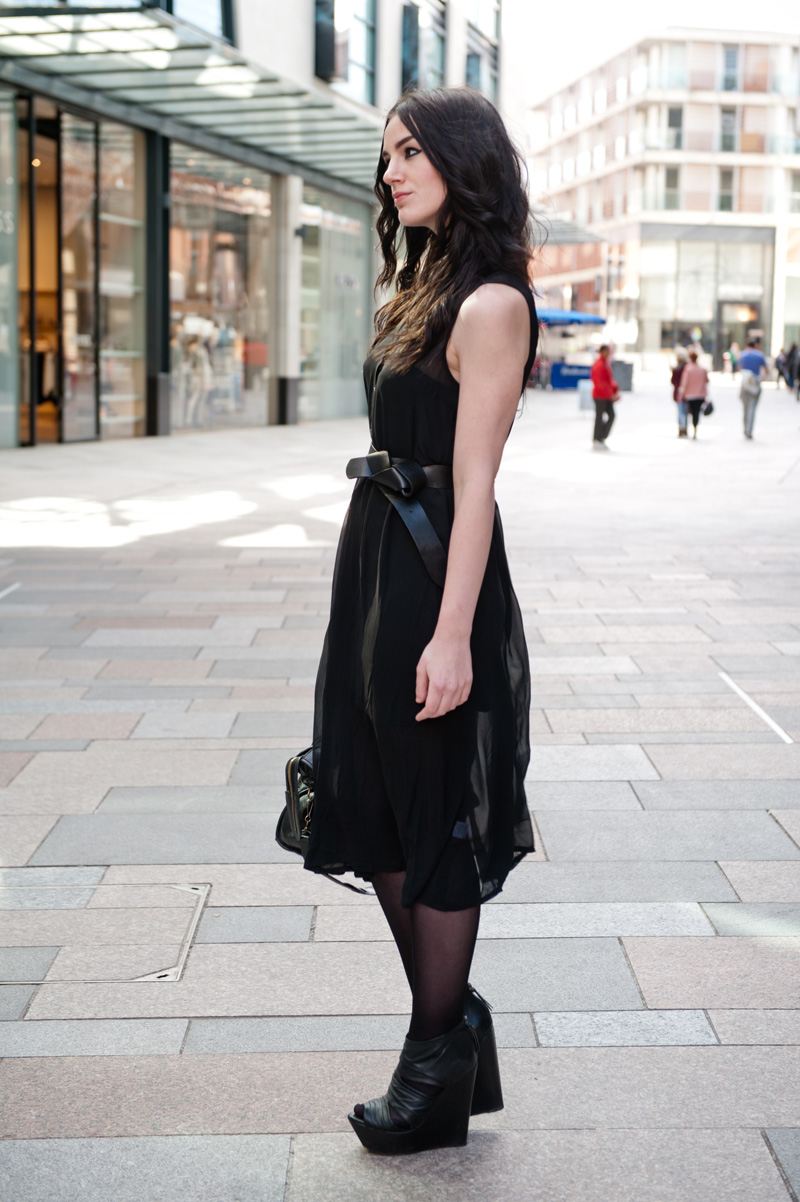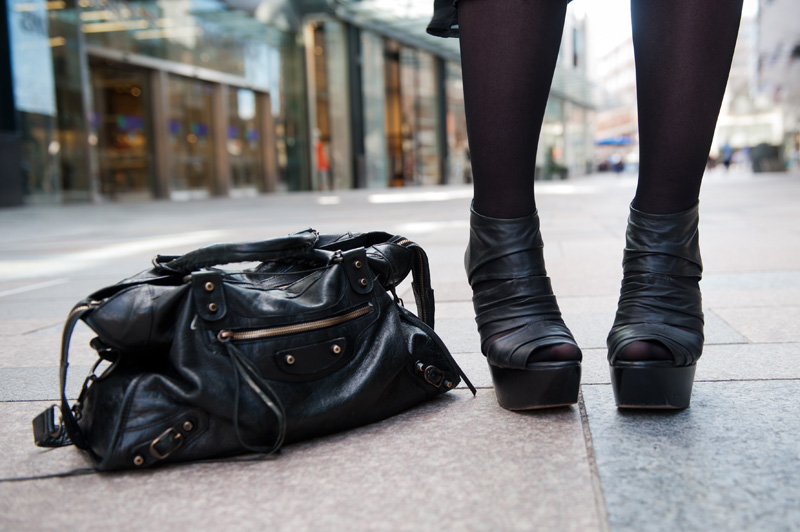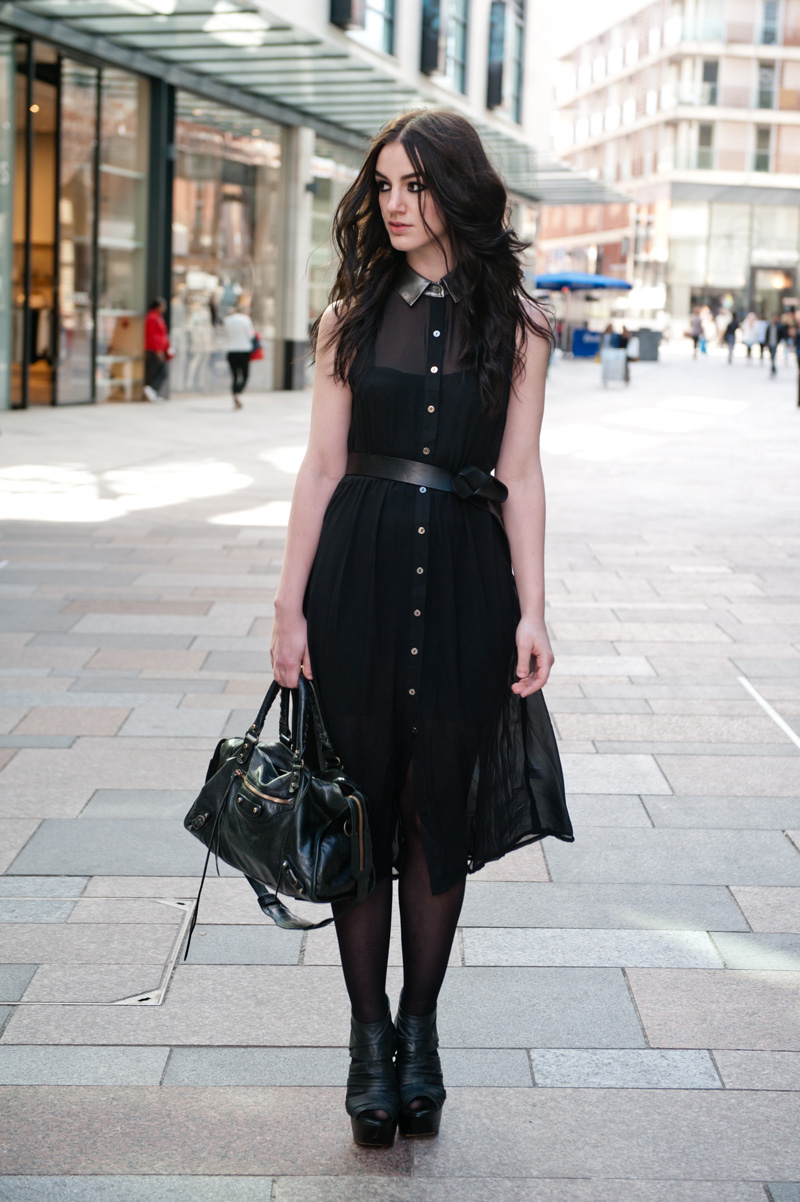 Goldie Pewter Collar Shirtdress c/o StylistPick * / H&M Knotted Belt / Topshop Boutique Wedges / Balenciaga City
When these midi length skirts & dresses first started showing up a few seasons ago, I couldn't stand them, to me they looked frumpy & awkward. I would never have dreamed I'd end up owning one, let alone writing about how I've sorta fallen in love with this awkward length.
Maybe it's because on this Goldie dress it's sheer, so it feels less harsh, or maybe it's just that it's a black shirt dress & I can never get enough of those, regardless of length. It's the perfect summer shirt dress, light & airy and the length feels so nice swishing against your legs in the breeze. The pewter metallic collar & buttons are just the right amount of embellishment too, I don't feel the need for jewellery, which I never like to wear when it gets hot & sticky, it's too fussy & irritating.
It doesn't look it, because I'm hiding in the shade as usual, but it was actually a lovely warm day. I know last time I said that in a post I jinxed it & it turned miserably cold again, but I'm going to risk it & say I think spring has finally arrived! Hopefully I will finally get to show off some of my spring buys, without having to cover them over with layers of jackets & knits soon!