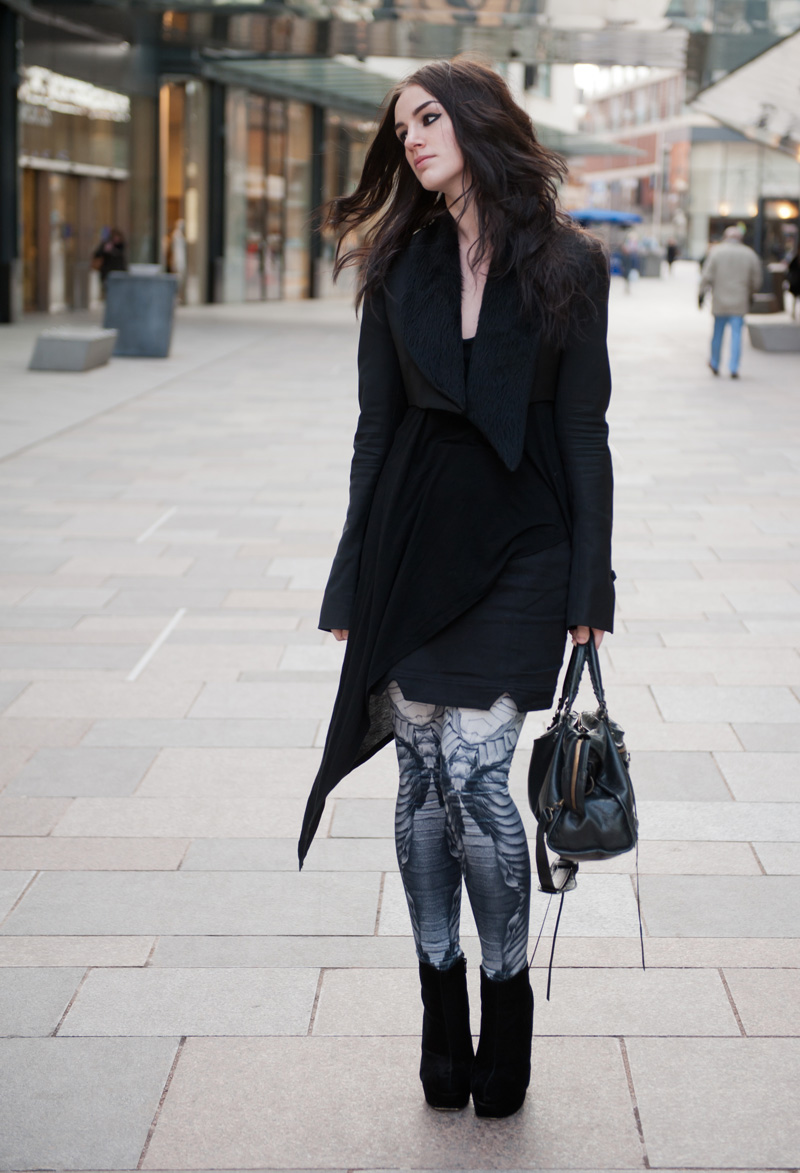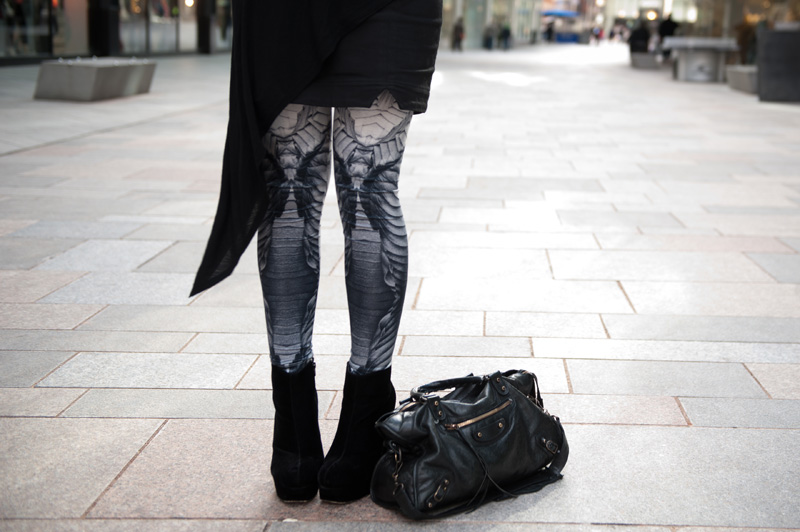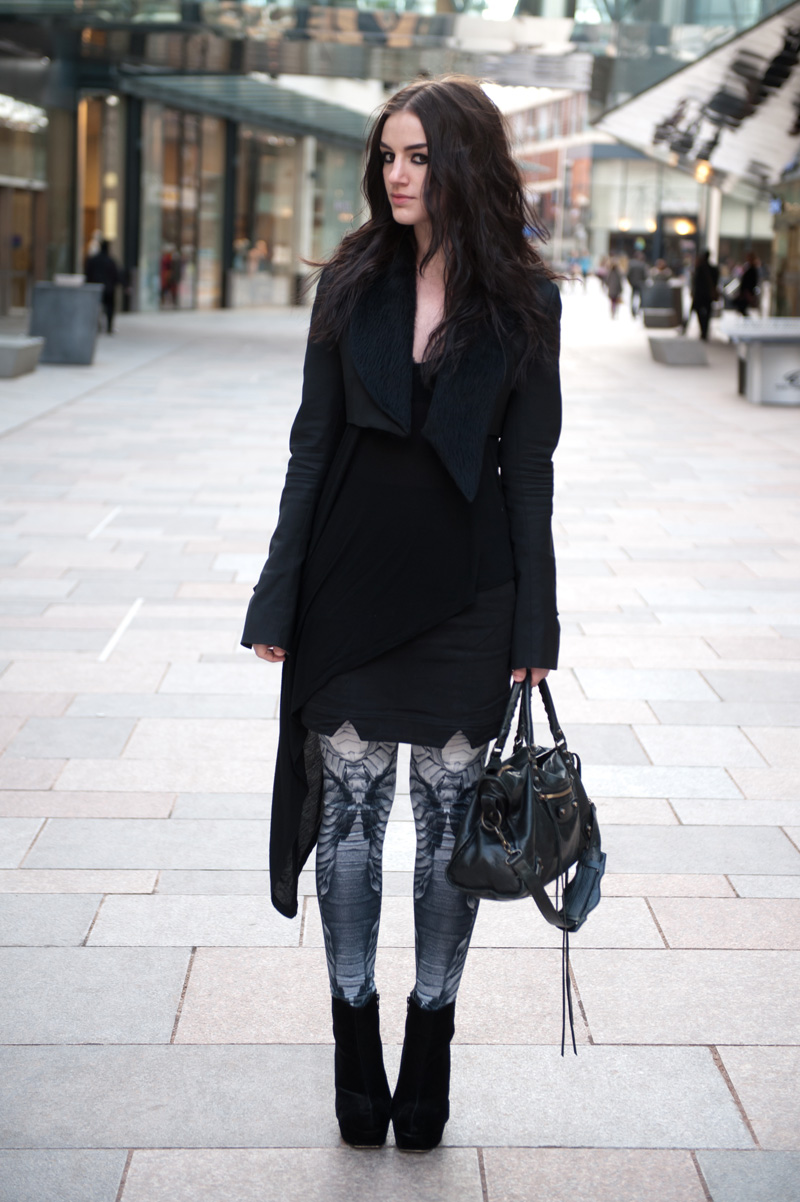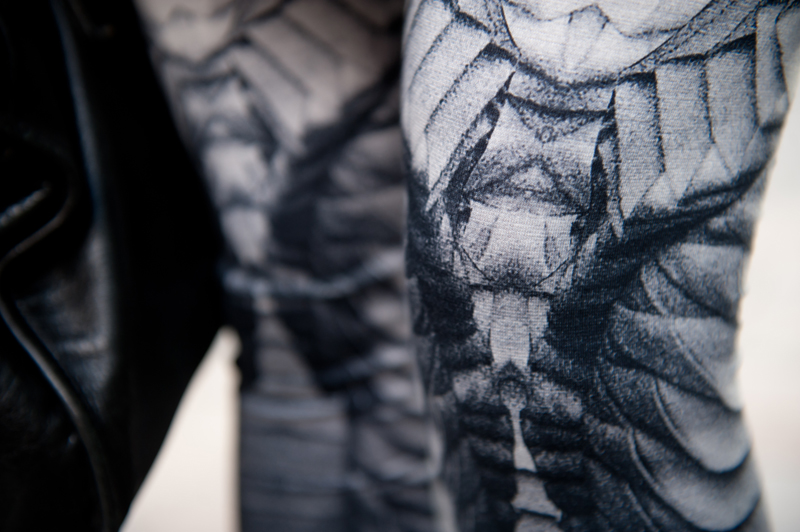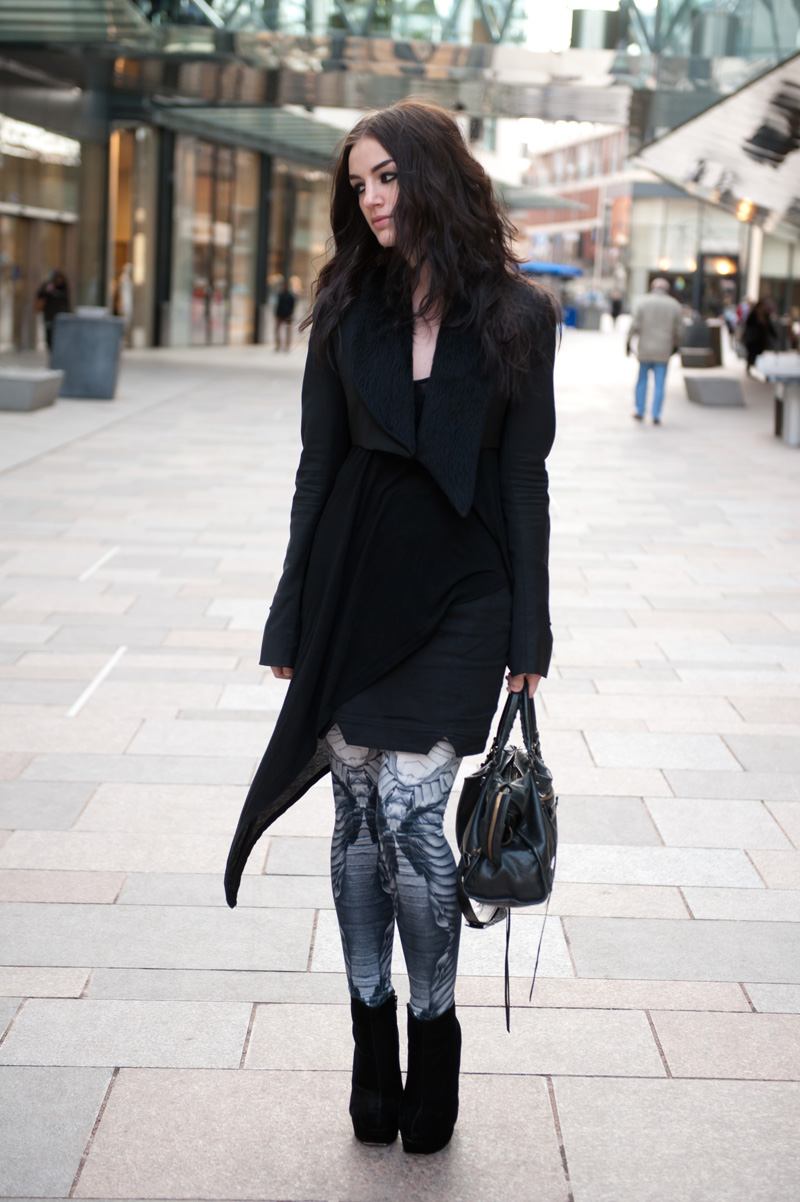 Todd Lynn for Topshop Tux Jacket / Topshop Asymmetric Tank / FAIIINT Notched Skirt /
Georgia Hardinge for River Island Design Forum Print Leggings / StylistPick Velvet Boots * / Balenciaga City
Ever since I heard Georgia Hardinge would be creating a collection for River Island's Design Forum I've been desperate to get my hands on a few pieces. I then saw the short film released during London Fashion Week & learned that the capsule collection of 14 pieces was inspired by H.R. Gigers paintings & sculptures. I don't usually do print, but being the huge sci-fi nerd that you all know I am & the fact the prints reminded me of the Xenomorphs from the Alien series (one of Gigers creations) had me sold immediately!
I finally bagged these leggings & also the t-shirt dress in the same print, I wanted to get the pale grey pleated neoprene dress too, but talked myself out of it, knowing I wouldn't get much wear from it with it being so pristinely pale & me being so messy! Practicality is a huge aspect of why I wear mostly black.
I kept the rest of the look simple, pairing them with my favourite, worn to death Todd Lynn for Topshop tux & my handmade skirt. I'm wearing this skirt more & more recently, the little details like the notches make all the difference to an otherwise plain skirt & the stretch twill I made it from is the most lovely fabric, I really need to buy some more & make a few more things with it!