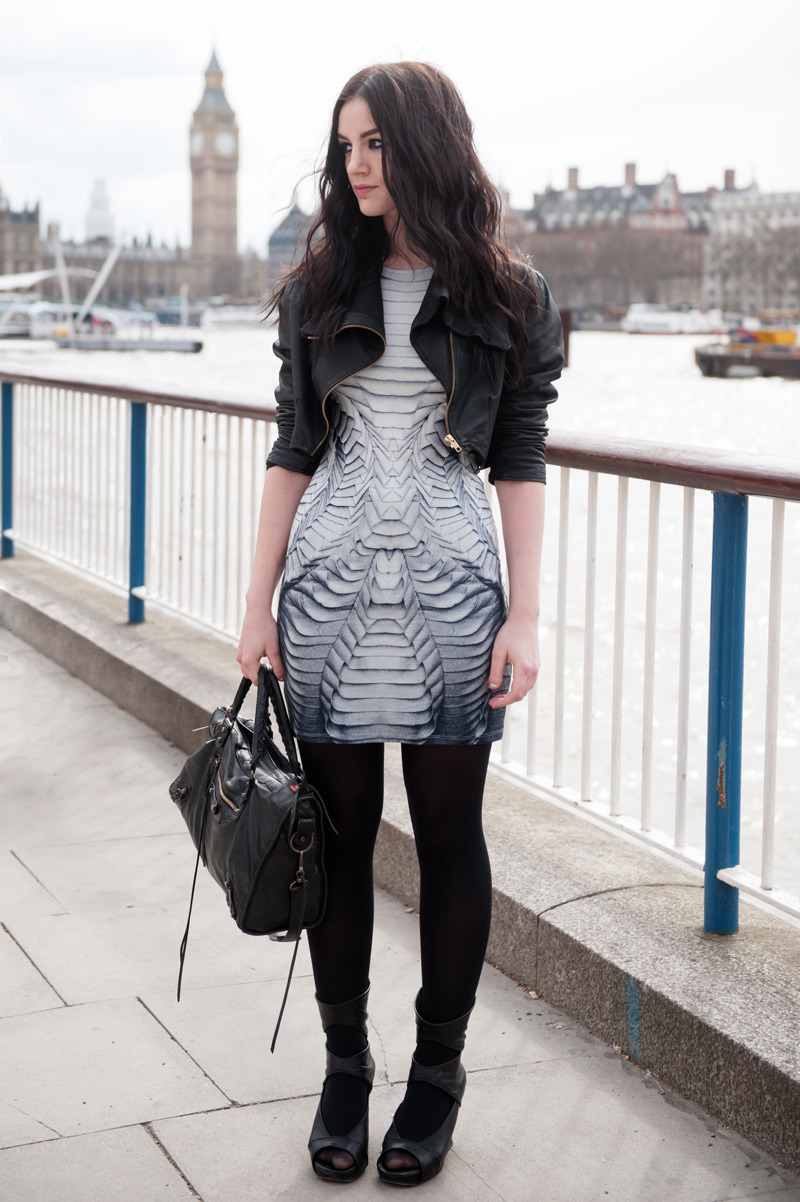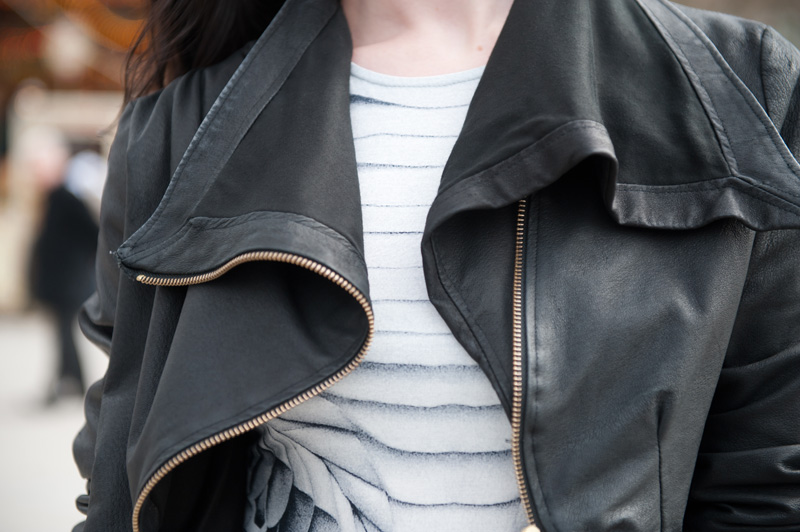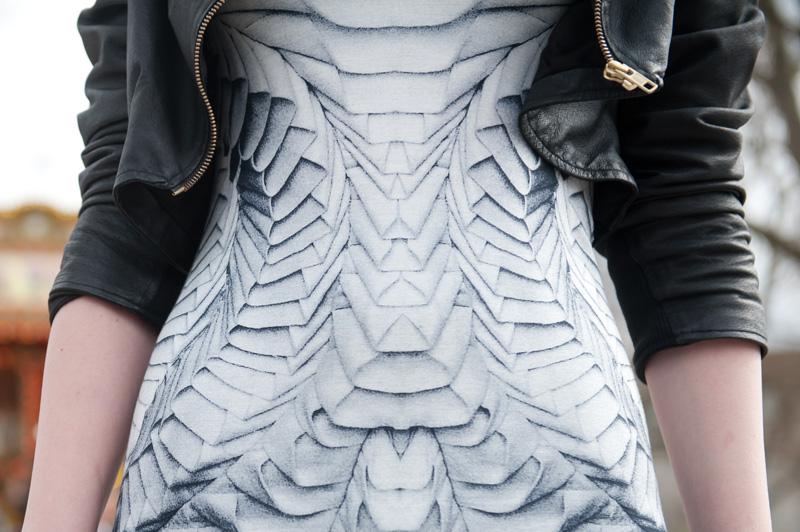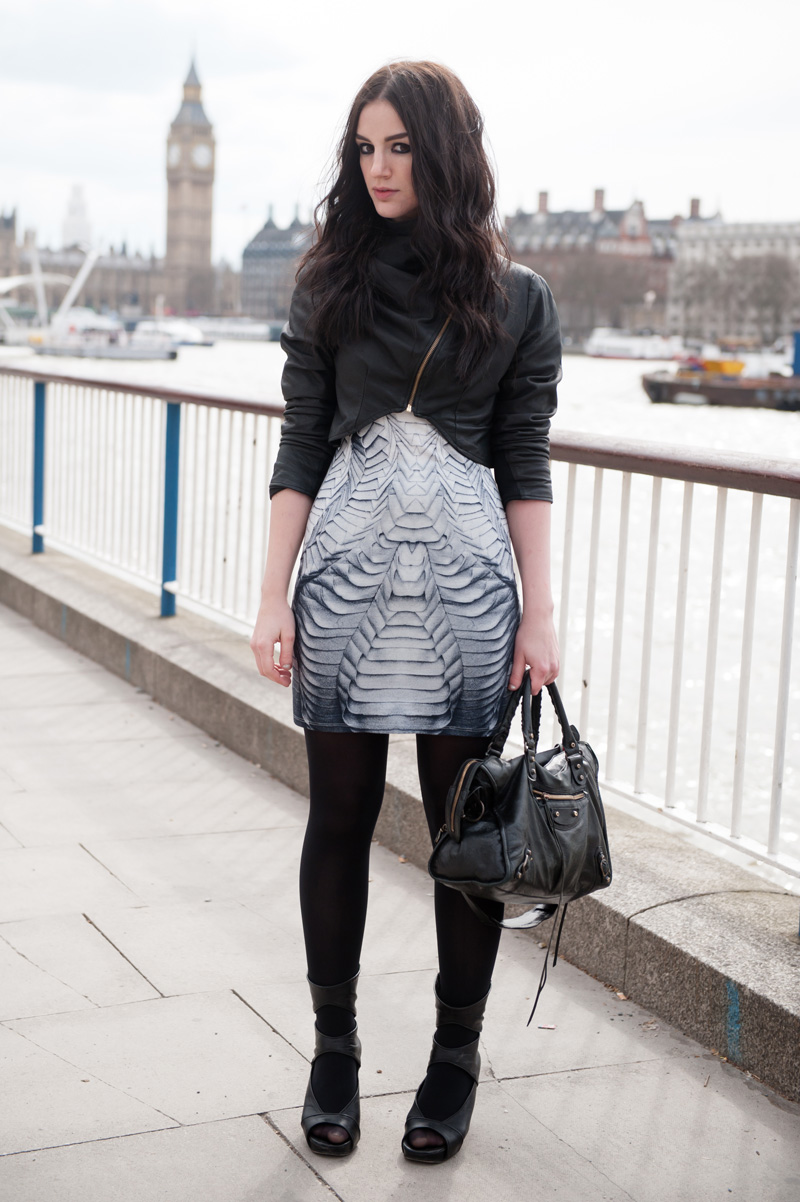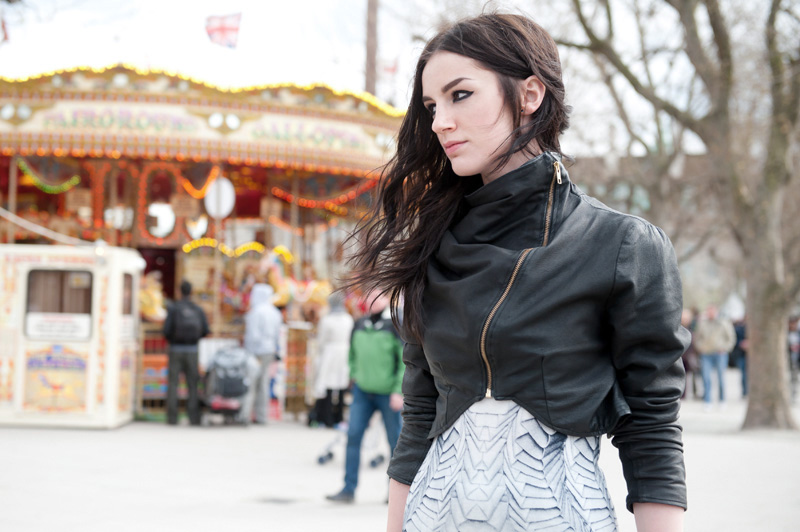 FAIIINT Cropped Leather Jacket / Georgia Hardinge x River Island Printed Dress / Rick Owens Wedges / Balenciaga City
Last Sunday we went down to the Southbank Center for the 2013 Vogue Festival, we got there a little early & so decided to kill some time by taking some super touristy outfit shots. It seemed like it would have been a shame to not use the beautiful backdrop of the Southbank whilst we were there, even if we did have to fight for a spot amongst all the other tourists.
I can't even begin to describe how much I love this dress. I'm not much of a print person, so I never usually like to buy different items with the same print, but I loved both this & the leggings I featured few weeks ago so much that I had to get them both. Well, the H. R. Giger inspired print was just too me to pass up & I think the alien influence is even more apparent on the dress. I love the way the pleats curve in around the waist, it's super flattering & it's so 3D looking it's hard to believe that it's just a print. I was stopped so many times by people asking for photos of it whilst I was walking around, it's definitely an attention grabber. You can just see a glimpse of my vintage black diamond earrings here too, I don't have many pairs, as you rarely see them underneath all of my hair, but these are easily my favourites.
Now the weathers finally getting a bit warmer I'm able to wear my draped leather jacket more often too. Those of you that follow me on Twitter & Instagram will see that I've just brought a vintage sewing machine (she's now called Agyness by the way!), so I'm hoping to re-make a more perfect version of this jacket soon. I'm thinking of maybe doing a suede version too, as I do wear it an awful lot & it would be nice to have a few of them, especially now I have a machine capable of sewing them up!