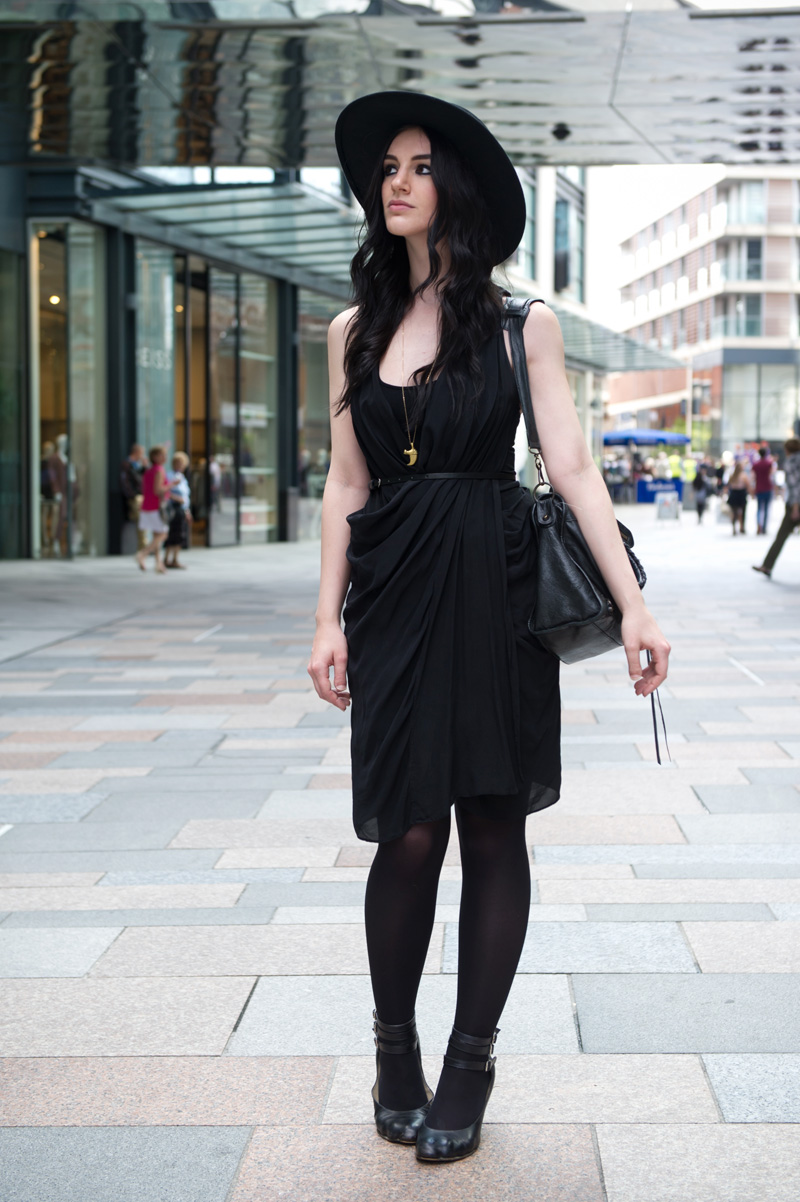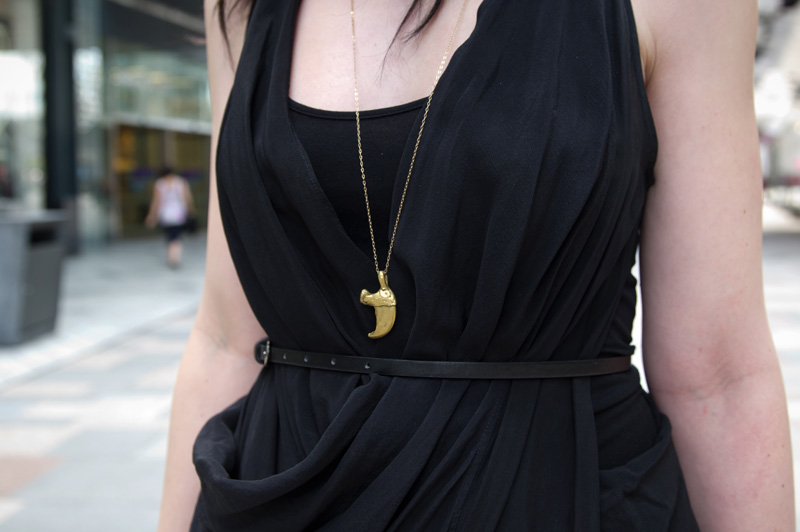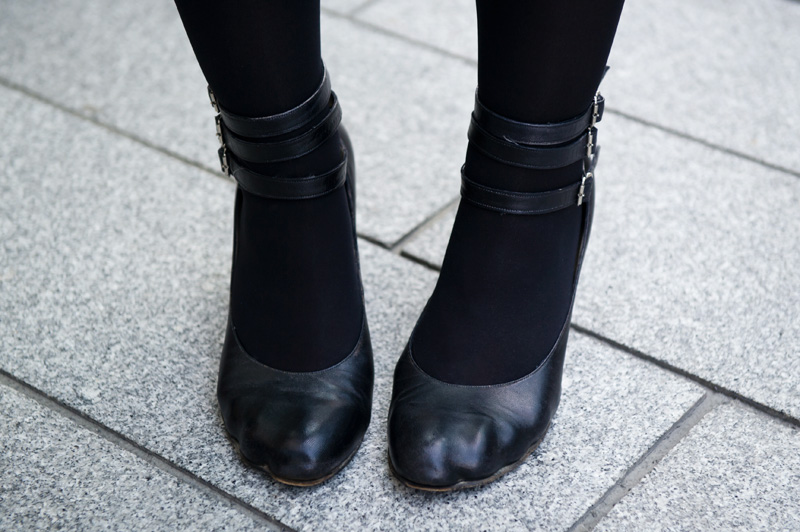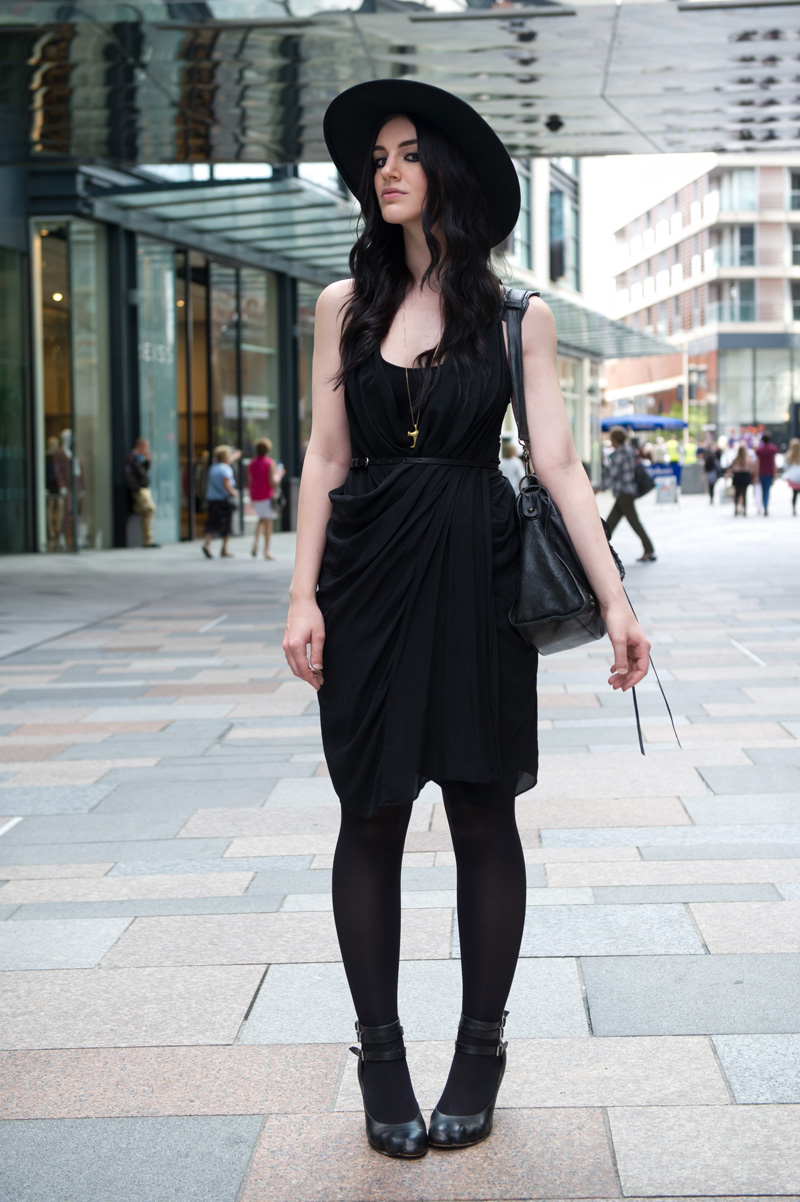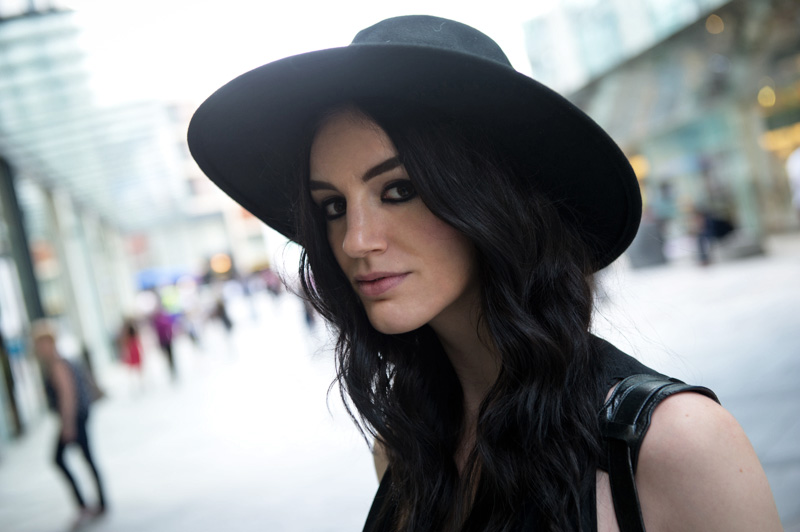 Catarzi Fedora / AllSaints Draped Dress / Lux Coronette Lion Claw Necklace / Vivienne Westwood Animal Toe Shoes / Balenciaga City
For months now I've been craving a huge black hat, seeing some of my favourite girls rocking them made me need one even more, but I feared it just wouldn't suit me. Even when it arrived I was unsure. I liked the hat but it felt odd on me & I really couldn't decide, so I asked you guys on Instagram if you thought I should keep it – it was an overwhelming yes, so I guess it's staying! I've never been a hat person, it was only last year that I took the plunge & brought my first hat in years, a beanie. I fell in love with it & it barely left my head all winter, what had taken me so long?! Hopefully it'll be the same story with this one.
I haven't worn these Vivienne Westwood shoes for such a long time that I almost forgot how much I love them. A rescued eBay steal, they were beaten up & a metallic gold before I got my hands on them. They are starting to look a little battered again now after a lot of wear, but I think they're one of those pairs that look better a little lived in & scuffed up. It kind of suits the sculpted toes, as if they're so old & worn they've molded to your foot shape & yes, they are as comfortable as that image implies!
They're one of a handful of things I own that always seem to get me a lot of repulsed looks whenever I wear them. I know to some people they are quite ugly, they're definitely not pretty shoes, but I've always been drawn to that sort of strange beauty & I love how they make my feet look like little animal paws!