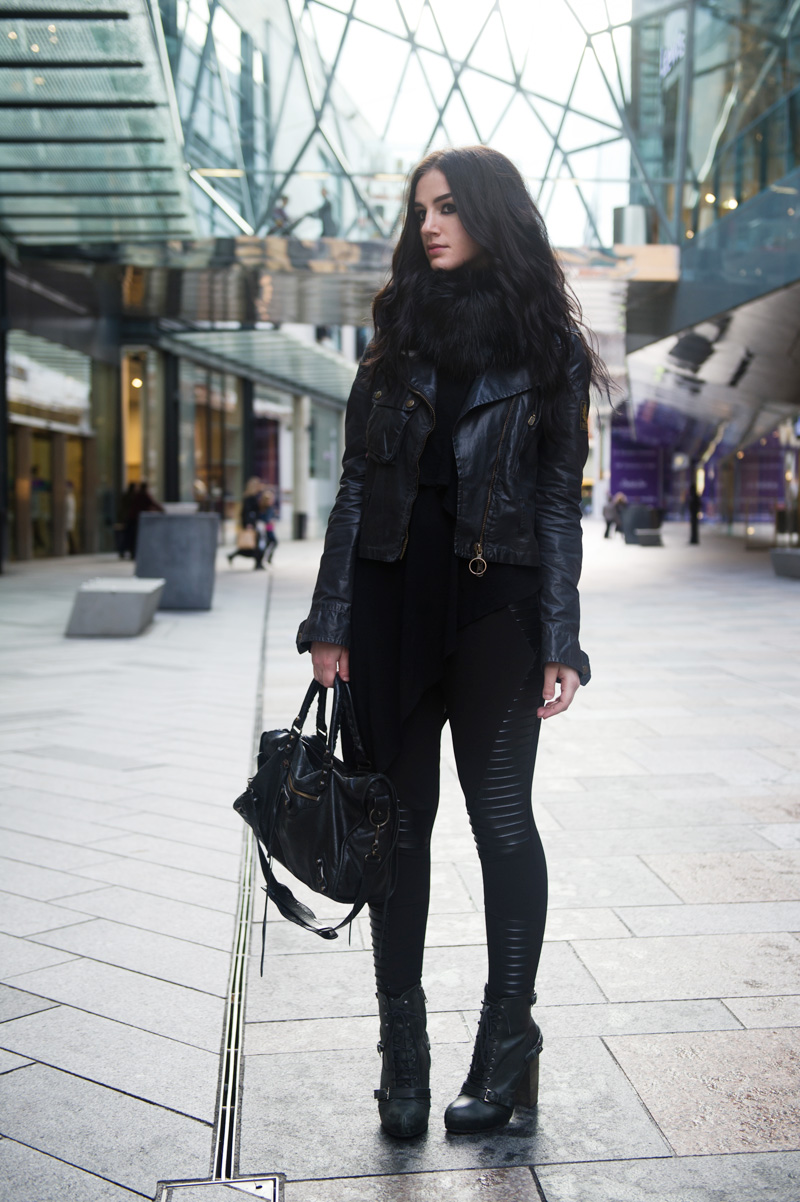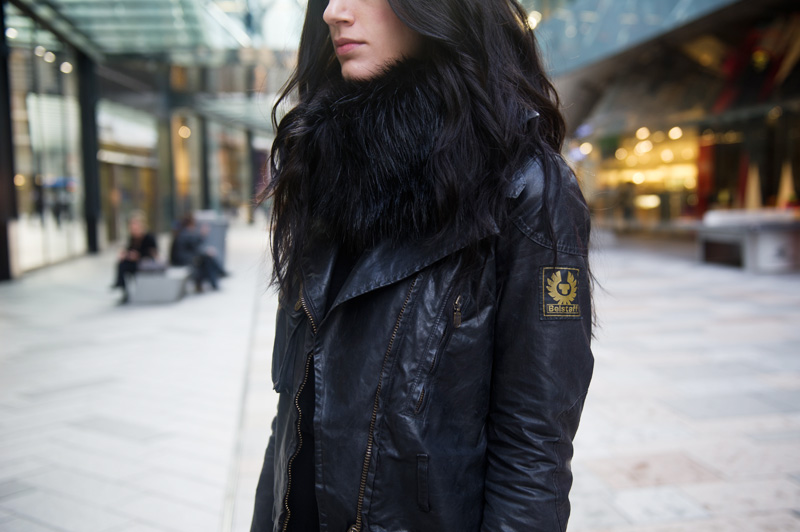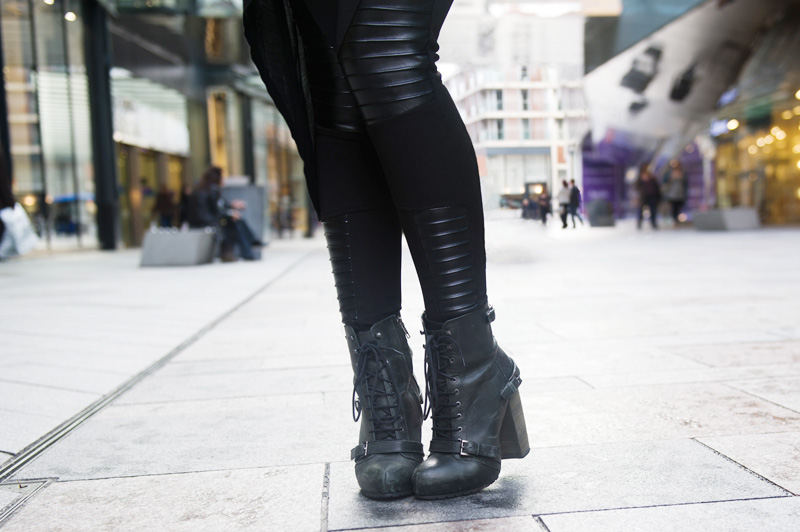 Belstaff 'Sammy Miller' Waxed Jacket / FAIIINT Faux Fur Snood / Topshop Asymmetric Top / ASOS Cropped Tee / Evil Twin 'Zero' Paneled Leggings * / Topshop Boutique Boots / Balenciaga City
I'm developing quite the collection of 'alien' inspired pieces lately, leggings especially, but I couldn't resist adding this killer pair from Evil Twin to the collection too, with their glossy, xenomorph-like ribbed panels. You all know by now that I'm a huge sci-fi nerd & I can never resist items of clothing that remind me in a subtle way of my favourite movies, games or characters. Alien is easily one of my all time favourites, combining my love of horror, sci-fi, a kickass heroine & the incredible art of HR Giger too. Plus, I mean, what girl wouldn't want to be Ripley?! I think I may have been subconsciously channeling her a little bit here, with the biker jacket & stompy boots. Perfect Halloween non-costume I think!
I feel like I shouldn't say this, as no doubt I will be moaning about the weather again very soon, but I'm secretly quite glad it's turned bitterly cold. It means I can dig out some of my favourite pieces, the big coats & heavy sweaters, and of course the best winter accessory – the (faux) fur snood. I've been making myself a few in different colours this past week, and I'm not sure why I didn't make a black one sooner! Kind of a duh moment there… I have a feeling this isn't going to be leaving my neck for quite sometime!
Also, today is actually FAIIINT's 2nd birthday! Crazy to think I have been doing this for two years now, it feels like less than one! There shall be a nice giveaway on Monday to celebrate properly, so keep an eye out for that!
Win…
Urban Outfitters & Evil Twin are giving away two tickets to see BANKS at her debut London show (if you haven't heard of her, seriously you need to go check her out!) + an overnight stay in London for 2 people & £250 to blow on Evil Twin at Urban Outfitters too!
This is UK only, and closes on 4th November, so go enter quick! HERE.