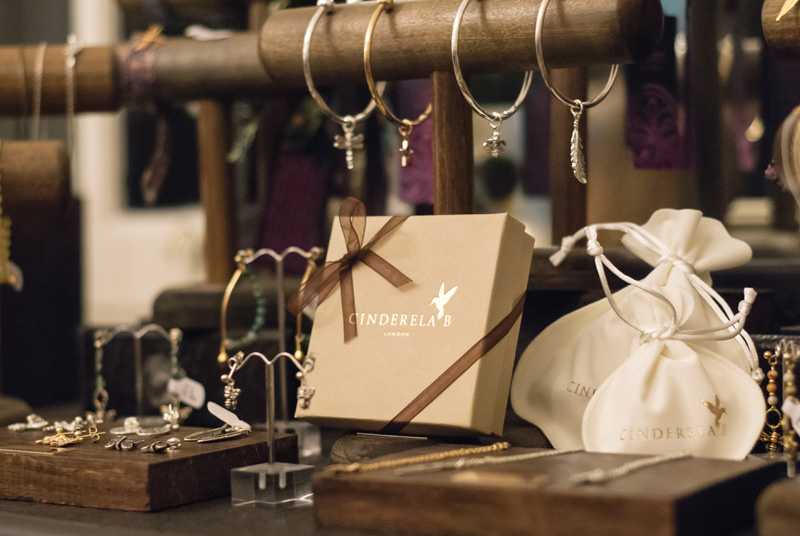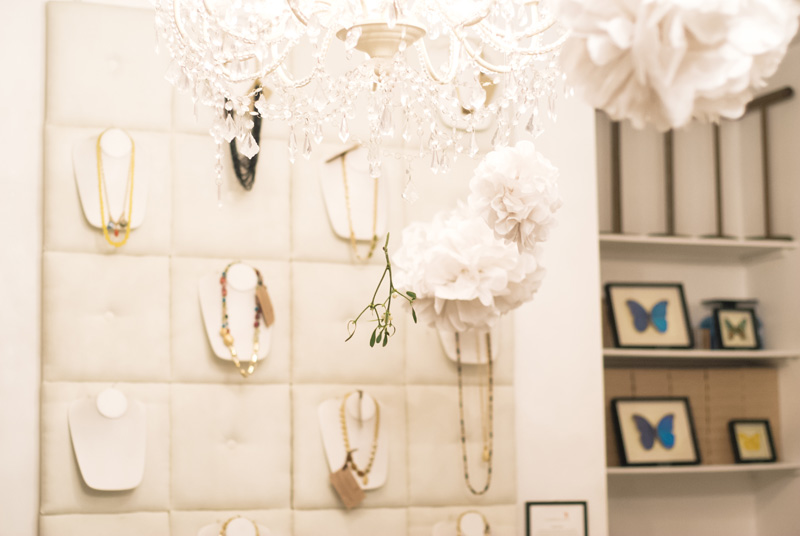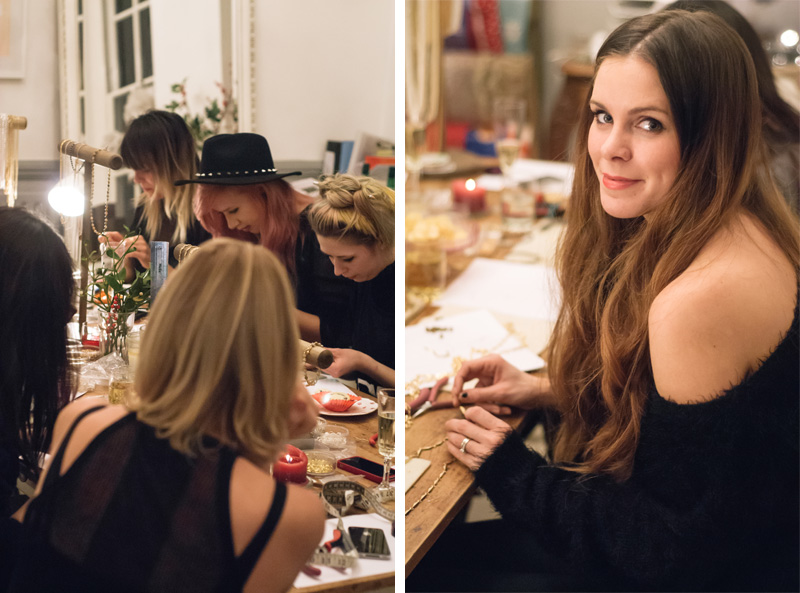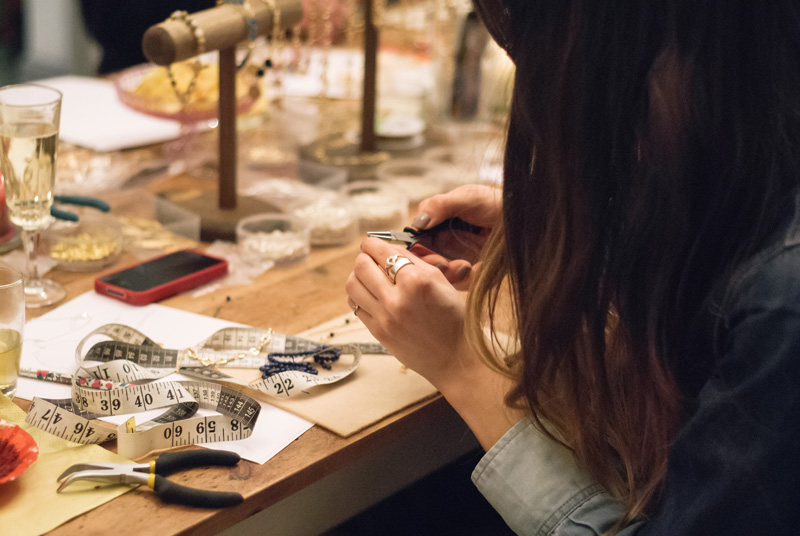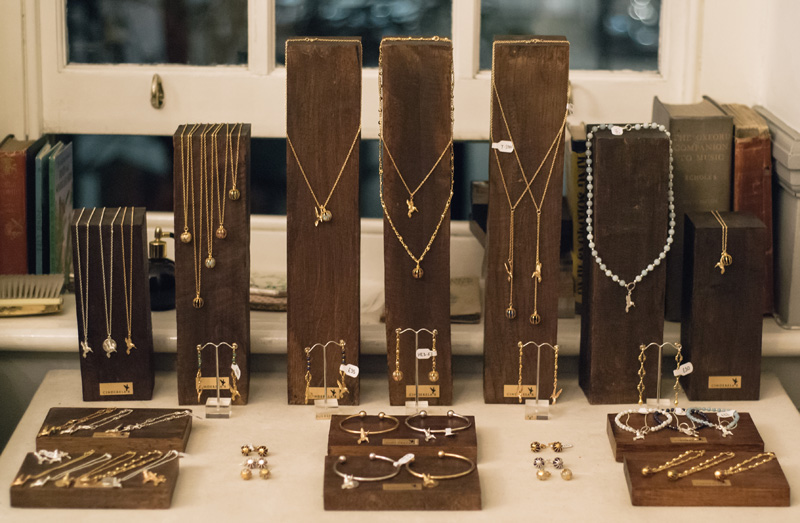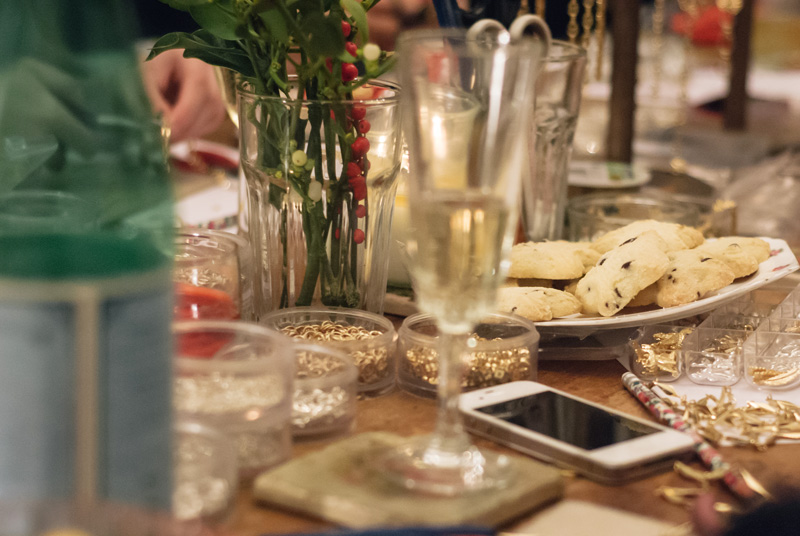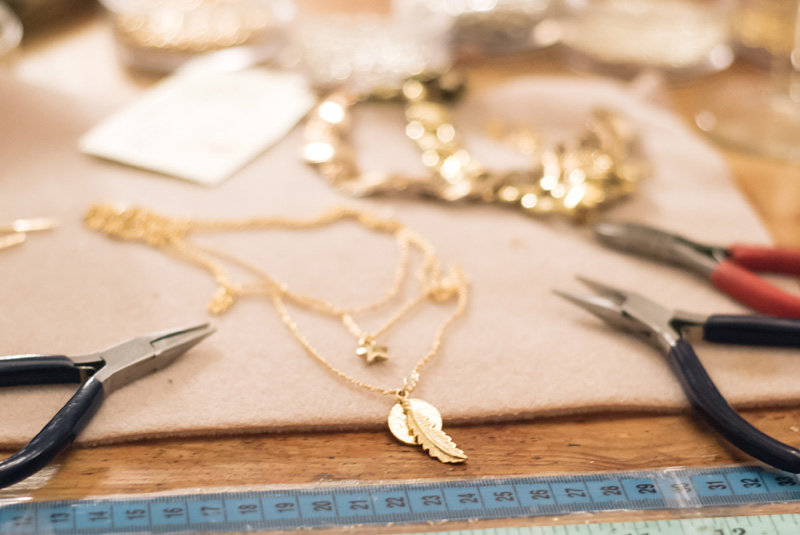 Last week I was invited down to the Cinderela B showroom by Natasha for an evening of Christmas treats, champagne, cakes & a little jewellery making workshop. Each Cinderela B piece is handmade in their small Spitalfields studio, from 22-carat gold & silver plated metals, semi precious stones & Swarovski crystals. Designer Rachel Jackson was inspired to set up the label whilst traveling in Brazil, where she met Cinderela Brancante, who taught her how to make jewellery and instilled in her that with enough hard work you can achieve anything you dream. The label is now named after her, a nice little reminder of the brands history & story. I had the chance to make a necklace for myself, and one to giveaway to you guys as a little Christmas treat too!
It was a lovely get together with just a few other girls, which meant the girls at Cinderela B were able to give us all some one on one time to show us the techniques to make our pieces. Although I'd consider myself quite crafty, I've never made a piece of jewellery before in my life & I have to admit I usually steer clear of anything too fiddly, as my coordination / patience for things like that is pretty much non-existent! I decided to make a simple layered necklace & half and half choker, as I figured I couldn't mess those up! The other girls were much braver than me, Kylie made a beautiful crystal embellished lariat necklace.
It was a good job I chose simple though, because it took me so long to put my layered necklace together (I think the champagne & me constantly chomping cakes didn't help either!) that I ran out of time to make my second piece! The lovely Sophie kindly made it up for me though, and in a matter of minutes too! Most of my own jewellery is very simple anyway, I don't like anything too fussy, so I think they are both very me. It was nice to see how the other girls each made something that really fitted them too, from the same selection of pieces.
Enter below using the Rafflecopter form for the chance to win this 22-carat gold & black agate half & half choker, handmade in London by the super talented Sophie at Cinderela B!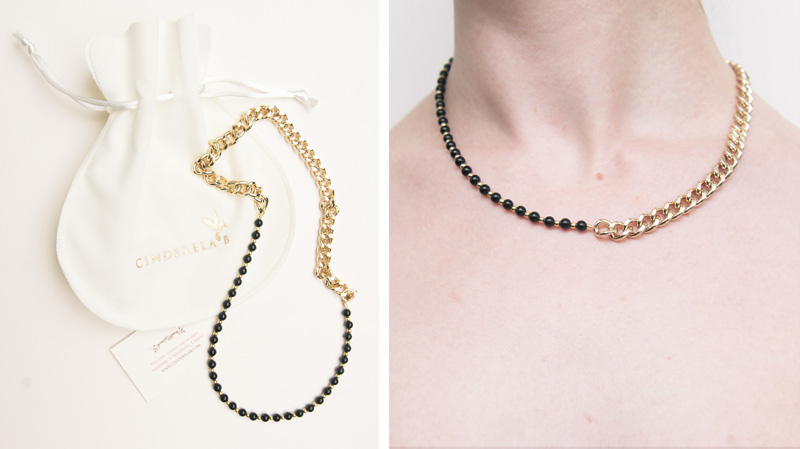 Giveaway is open internationally & closes on the 27th December. A winner will be picked the next day & the necklace sent out ASAP following this.