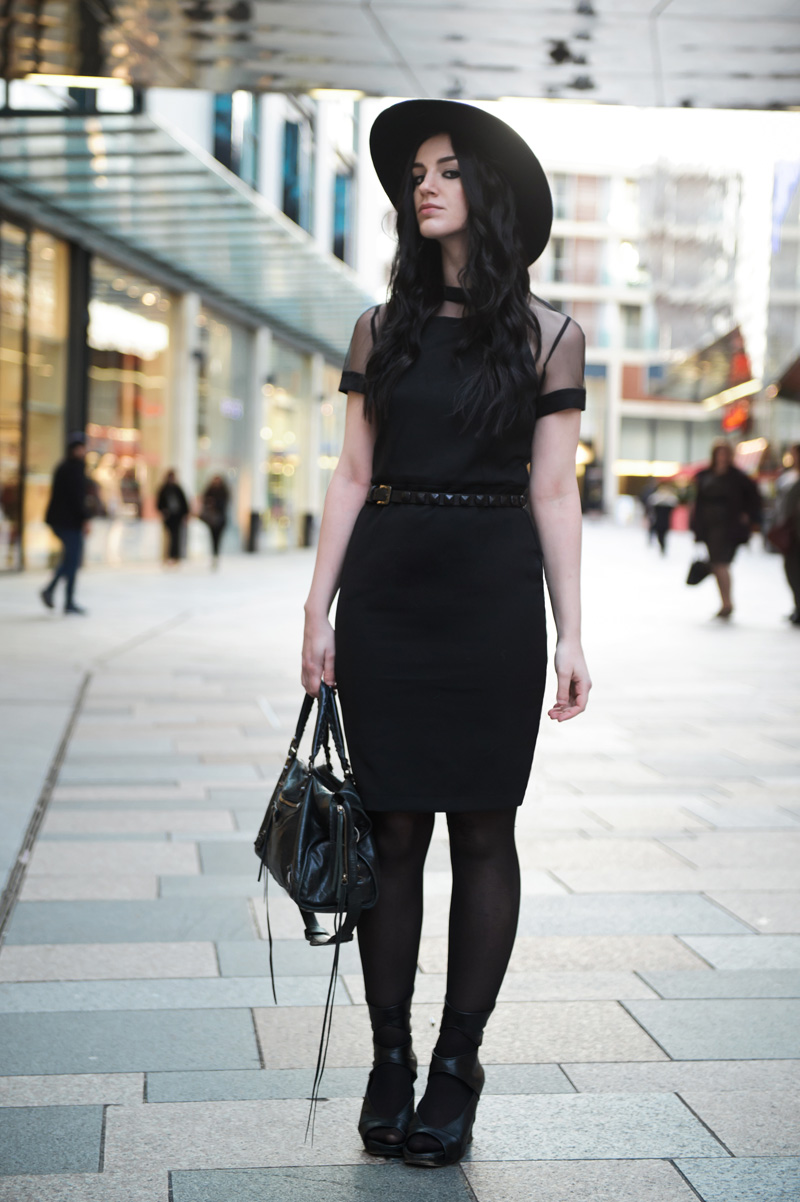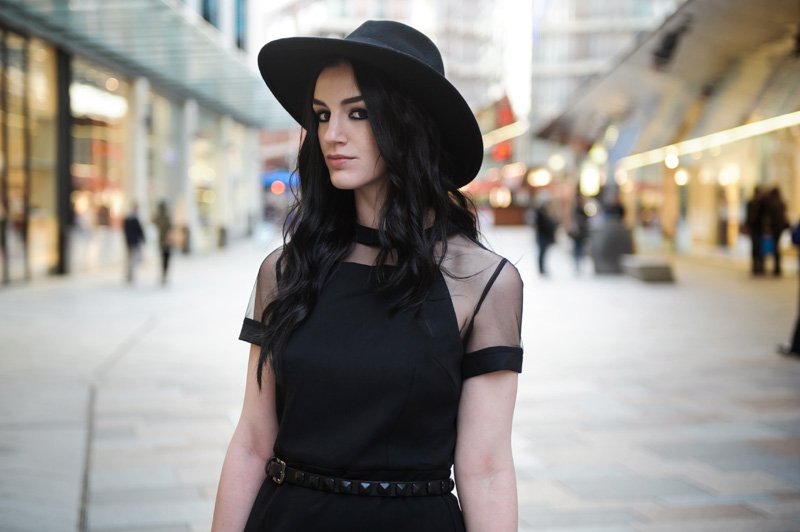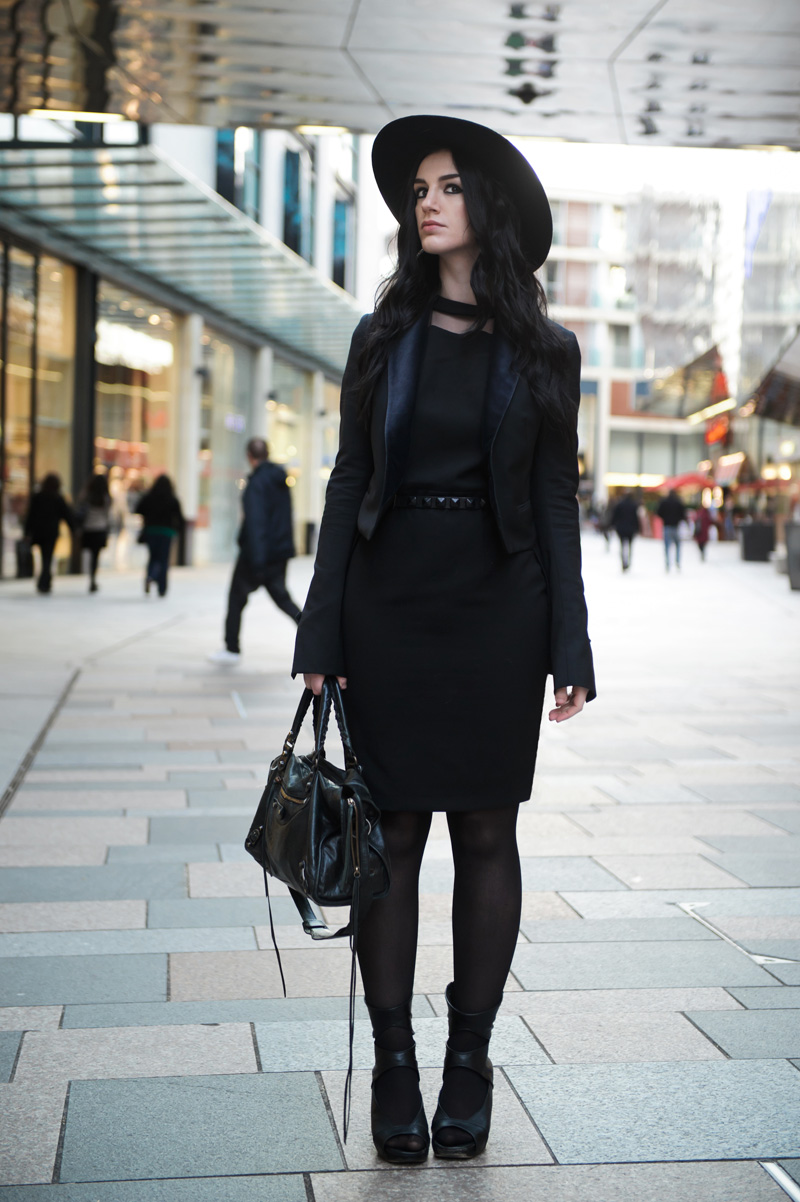 Catarzi Fedora / Paper Dolls Mesh Panel Dress * / Topshop x Todd Lynn Tux Jacket / Topshop Belt / Rick Owens Wedges / Balenciaga City
No, it hasn't suddenly, magically become warm enough to wander around town without a jacket on but it seemed a shame to cover up the most interesting part of this dress from Paper Dolls & so I braved the cold for a few moments to get some shots. Do excuse my even more awkward than usual face & stance here though, over the course of this blog I've become much less self conscious having my photos taken in public places, but as you can imagine standing in a busy shopping center in the middle of freezing January without any layers or a jacket drew quite a few more stares than I'm used to, plus some glares & whispers too!
This was one of those days where I just needed to get stuff done, errands to run and a pile of work to get finished once I got home & there's nothing like a nice fitted dress for that, it makes you feel instantly put together & like you mean business. The mesh panel at the top with it's t-shirt shape lends this one a slightly more casual look though, stopping it from being too formal & boring. It's funny how what I choose to wear that day can totally affect how productive I am. The temptation to sit & work in my PJ's all day is sometimes too much to resist, but I know when I do I'll get virtually nothing accomplished. I always feel more ready to tackle the day & get things done when I've got properly dressed, even if I won't be leaving the house or seeing anyone else.