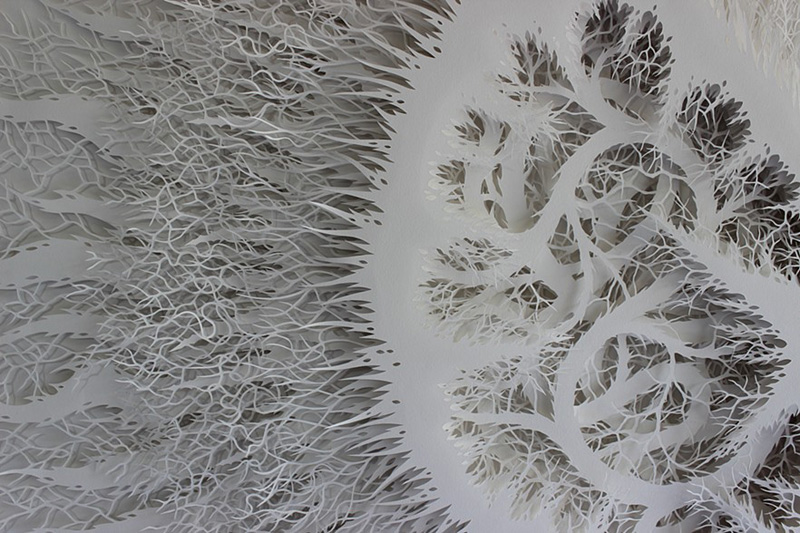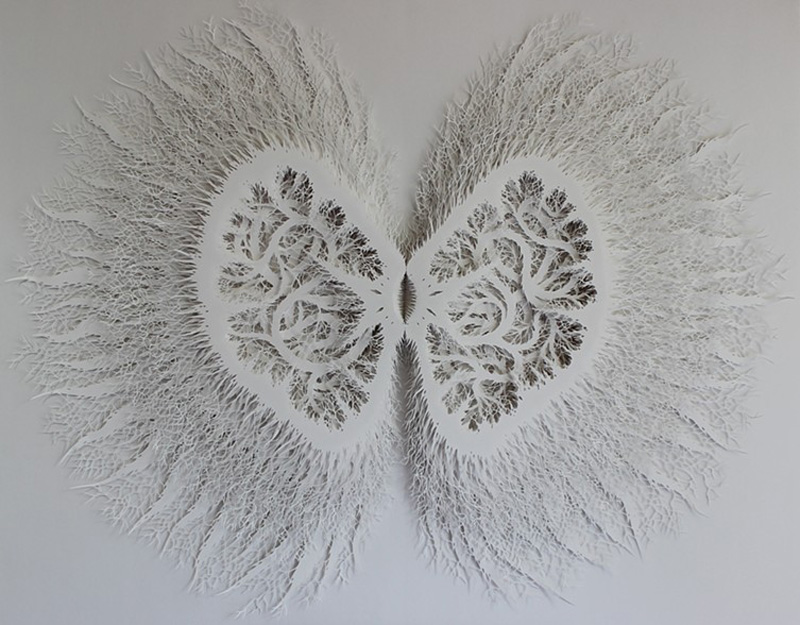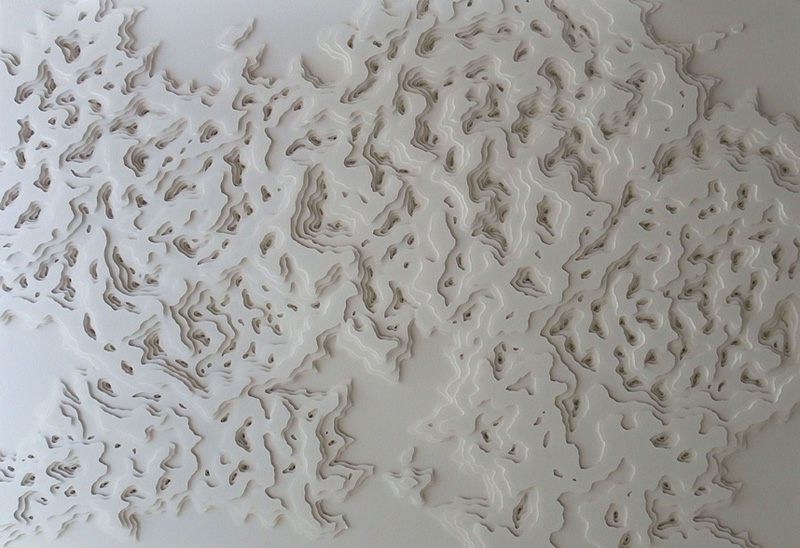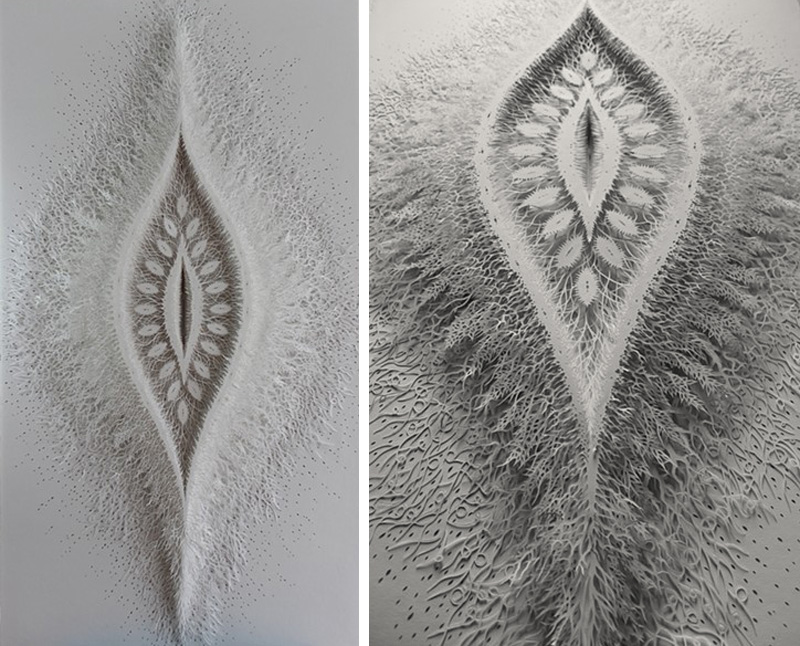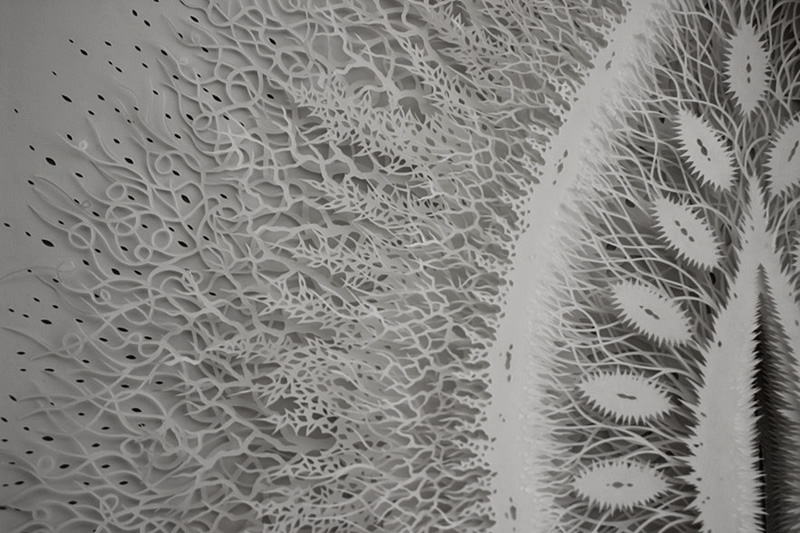 Paper sculptures by Rogan Brown
Rogan Brown's intricate paper sculptures are mind-blowing in their complexity, and really need to be seen up close to properly appreciate the incredible, obsessive level of detail. Inspired by the natural world & the patterns and repeated motifs that run through it, from microscopic cells to huge geological structures, he crafts beautiful three-dimensional forms from nothing but layer upon layer of delicately hand cut watercolour paper.
The sprawling organic pieces feel almost alive, with their vein like tendrils spilling out, digging their way into the backing & jagged contours seemingly eroded by time. They feel alien, and yet familiar at the same time, based in nature but allowed to evolve & grow over the course of their development into these intricate hybrid pieces.
"The tree which moves some to tears of joy is in the eyes of others only a green thing that stands in the way. Some see Nature all ridicule and deformity…and some scarce see Nature at all. But to the eyes of a man of Imagination, Nature is Imagination itself." – William Blake