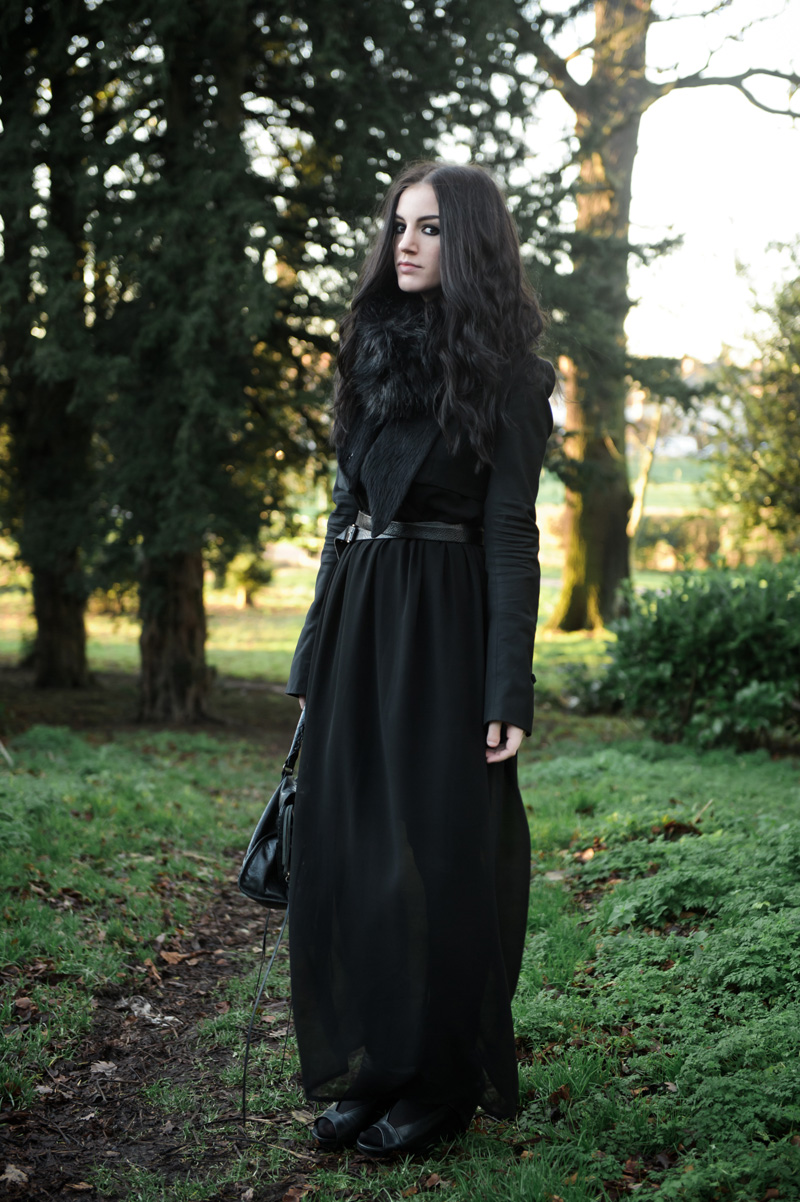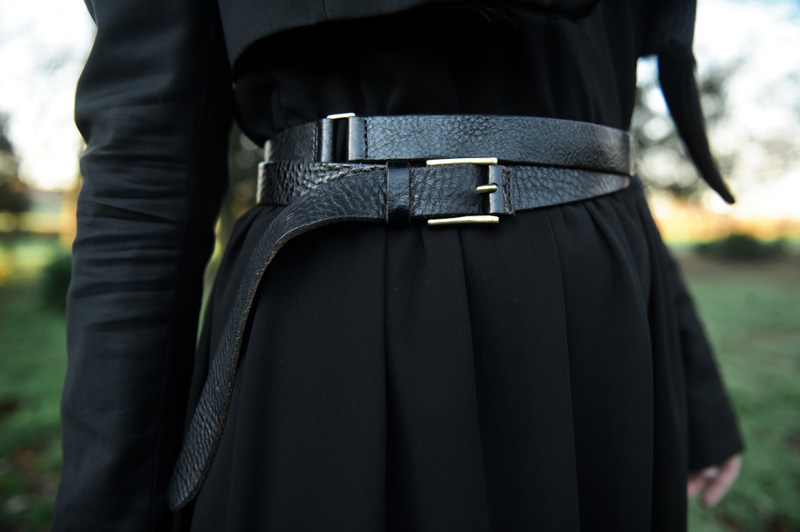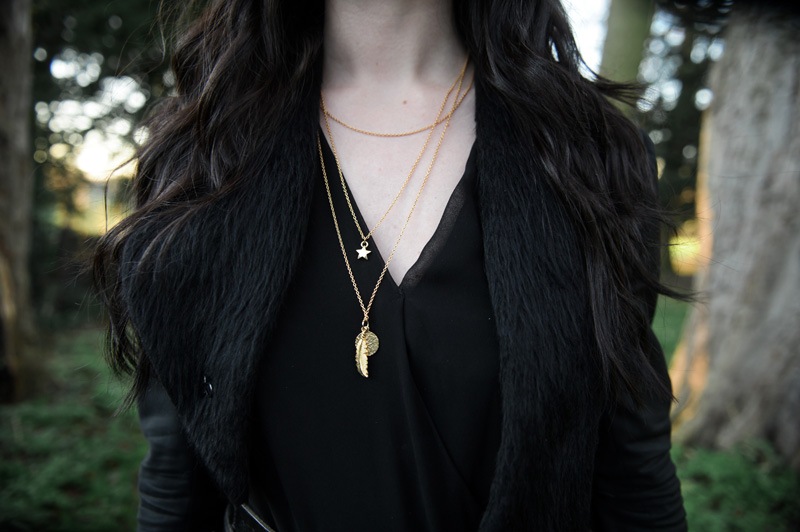 Todd Lynn x Topshop Cropped Jacket / FAIIINT Faux Fur Snood / Lookbook Store Maxi Dress * / ASOS Wrap Belt /
Cinderela B Layered Necklace * / Rick Owens Wedges / Balenciaga City
My hair is getting to that point where it's looking a bit scruffy on the ends & is in need of a good trim, but I keep putting it off because it's finally at around that perfect length & I don't want to loose an inch or so to tidy it up! If anyone has any tips or wonder products for dry, frazzled ends I'd appreciate any recommendations!
This necklace is the one I made myself when I went along to the Cinderela B workshop just before Christmas. I loved the idea of having a few layers in one necklace, making it easy to throw on in the morning & it doesn't get all tangled up throughout the day either. At the time I chose this simple idea purely because I wasn't confident I'd be able to do anything more complicated & I hate doing fiddly tasks, but I'm glad I took the easy option, because I've gotten so much wear out of it already & that's always the case with simple, basic pieces for me. If I'd made something more complicated, I know it would still be sitting in it's pouch waiting for an occasion to wear it.