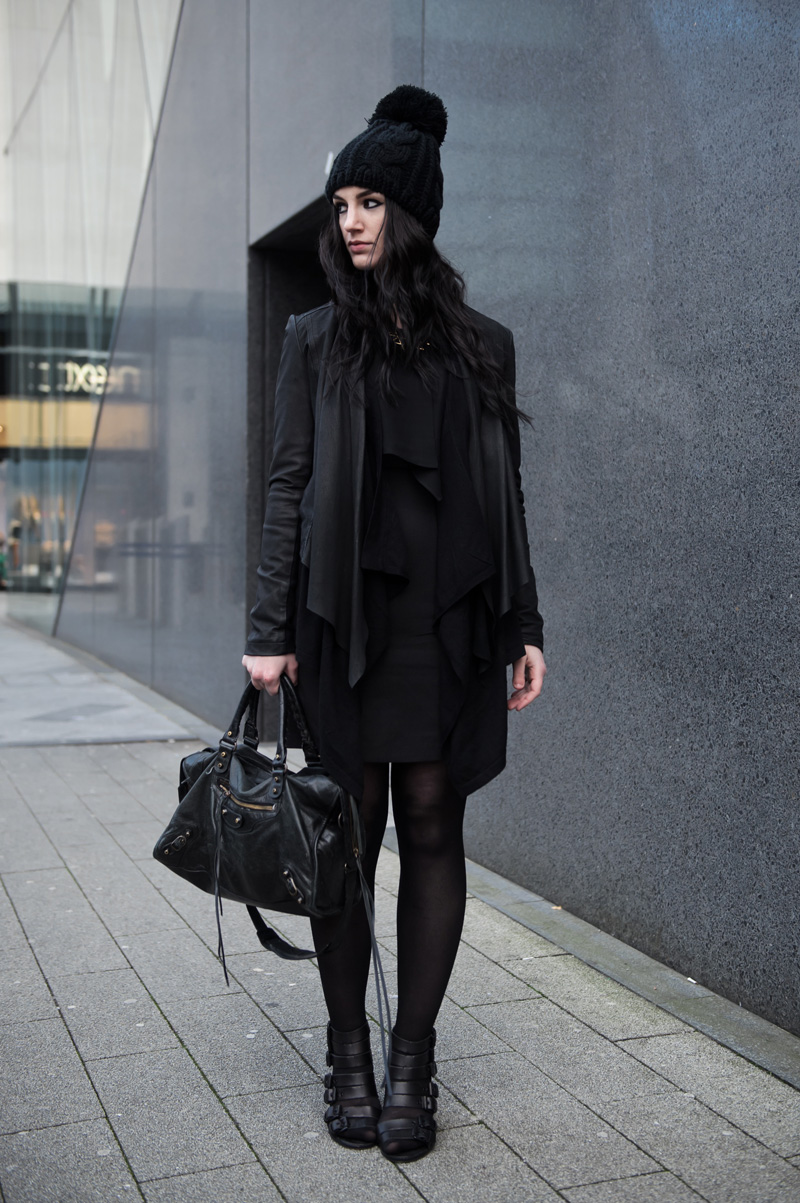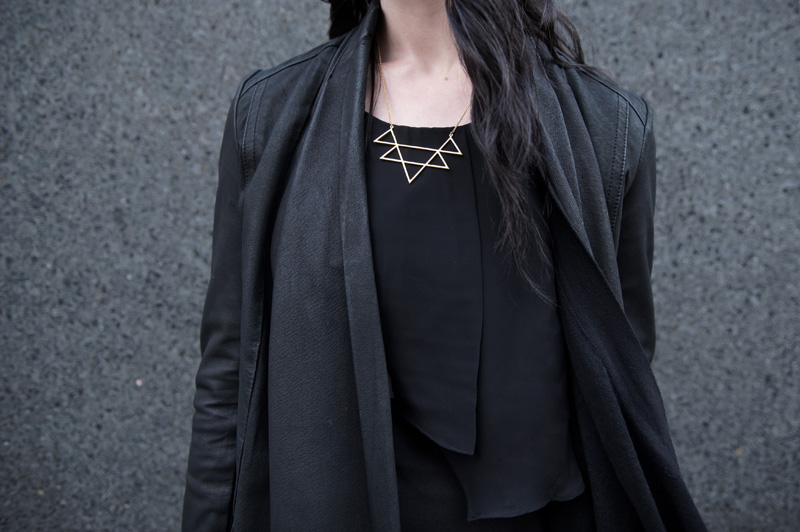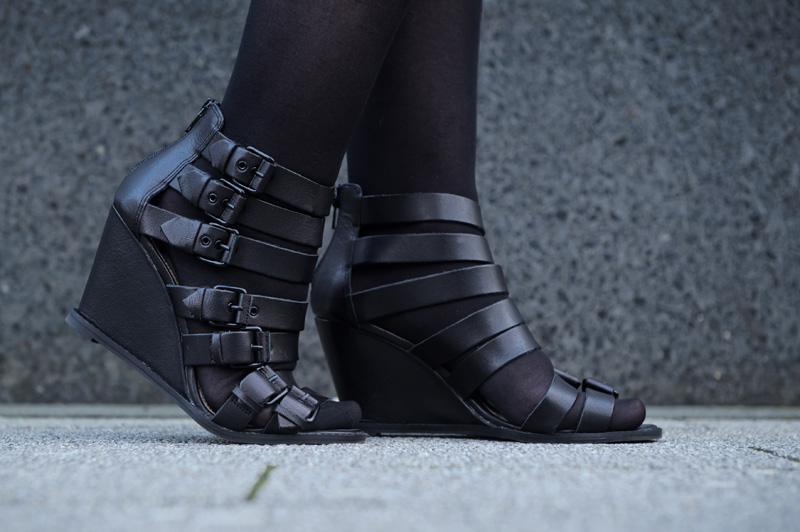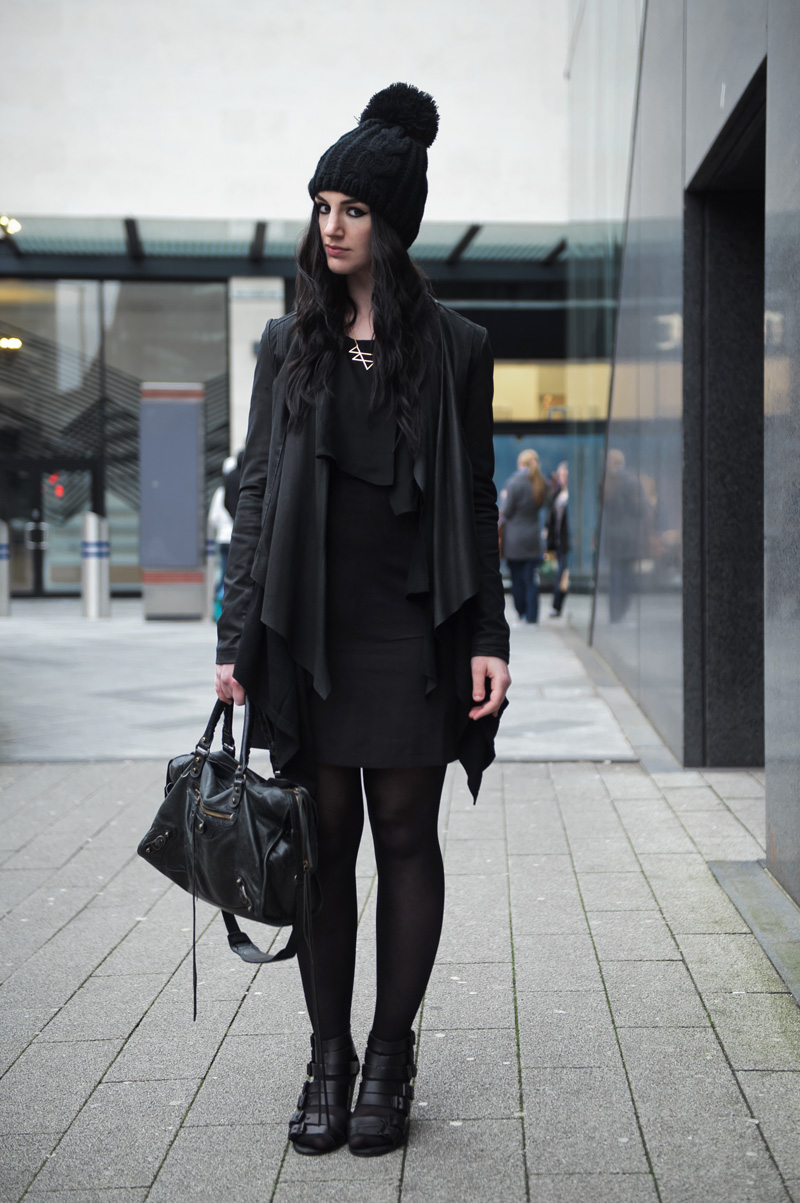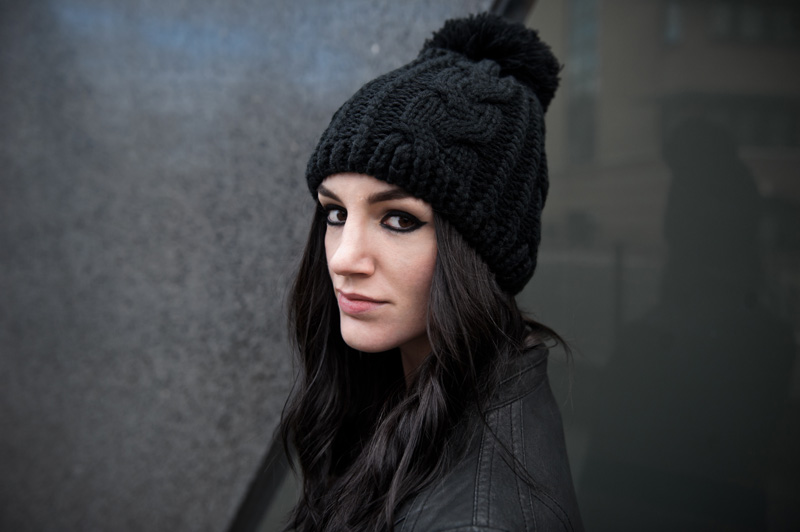 OASAP Pom Pom Beanie * / RockLove Sacred Geo Collar Necklace / Barneys Originals Drape Leather Jacket / ASOS Waterfall Cardigan /
AngelEye Layered Dress * / KG 'Mandy' Buckled Wedges / Balenciaga City
Sorry I've been a little M.I.A recently, the constant rain made it impossible to go outside to take any outfit shots (luckily no flooding here though) & then I came down with an awful head cold that feels like it's now turning into a chest infection – Nico thinks I'm barking at him every time I cough! I've spent the last week hiding on the sofa feeling sorry for myself, drinking hot tea, eating junk & watching Fringe and Attack On Titan.
My default outfit when I'm feeling rubbish is a chunky hat & lots of drapey black layers, I think the feeling of being all wrapped up in soft fabrics is just somehow comforting, especially when you're ill. I found that ASOS are now selling a thinner version of my favourite chunky cardigan I got from them last year, and it's so perfect for this, so of course I had to get myself one! I'm very tempted to order the longline version too, plus maybe a backup as well! I always find myself regretting not buying spares when I come across really great, cheap basics like these & I still wish I'd brought another of the chunky version, that's now sold out.
Talking of layering, I always love pieces with built in layers, like this dress I recently got from AngelEye. The double chiffon frill at the top of an otherwise basic fitted dress is the perfect little detail on it's own, but it also calls out to be worn with lots of other cascading black layers like this too.