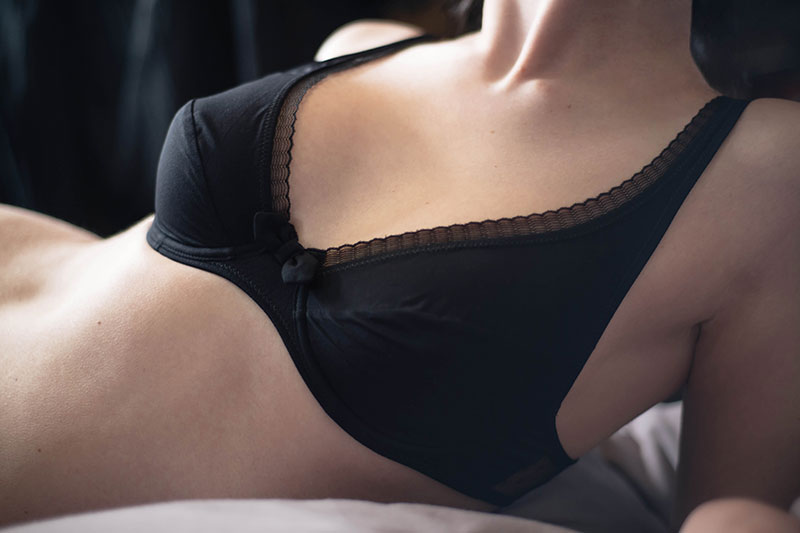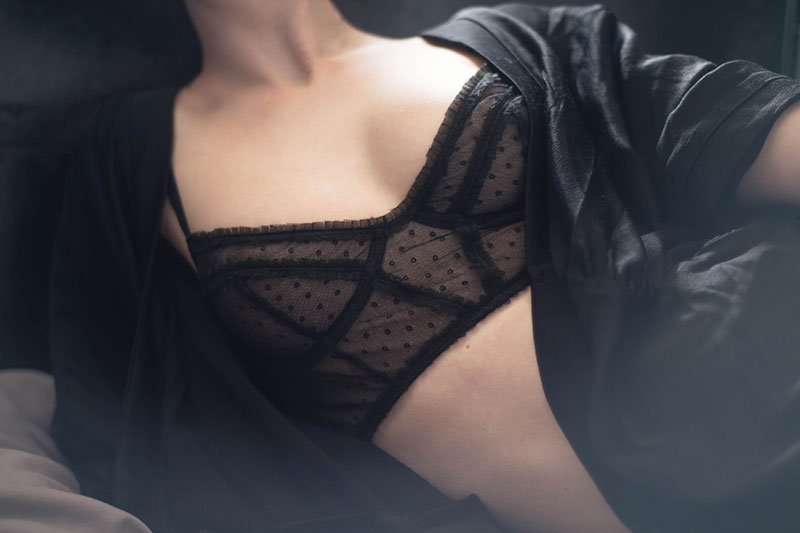 Top : Princesse Tam Tam 'Espionne' Underwire Bra *
Bottom : Princesse Tam Tam 'Adelie' Bustier * / ASOS Kimono
I've never been one to feel embarrassed about people seeing me in my underwear, most of my friends have probably seen me running around in my bra (or less, thanks to the now infamous Lady Gaga Halloween outfit!) more times than they care to think about & I'll often say that given the choice I'd choose no clothes over going makeup-less. For someone with such insecurities about their face, I guess it's kind of weird that I'm totally comfortable with my body.
I won't lie though, I did debate whether I ought to post these, not because it made me uncomfortable but because I wondered if they were appropriate for the blog or if it may come across as a little trashy. Being soft cup bras though, the fact is shooting them flat really couldn't show off just how gorgeous they are (we did try!) & it seemed like a waste of a beautiful product to not do them justice. We tried to shoot them in as natural a way as possible, to give more of a casual, out-take kind of vibe instead of looking too posed or sexy, so hopefully they come across that way. As I say with all of my outfit posts, which is why I'm often in the exact same pose – it's not about me, it's purely about showing off the clothes & I see this as being no different. I've always wondered why underwear photos are seen as so taboo though, I mean, so many girls happily post up photos of themselves in bikinis on holidays, or super cropped tops that are just as revealing as underwear, so what's the difference other than what we call it? I think as long as you're comfortable, why should a little flesh bother anyone else?
Princesse Tam Tam is one of my favourite brands when it comes to underwear, they make the best triangle & soft cup bras hitting that perfect balance between being comfortable, practical & pretty. These two sets are no different either, made from beautiful, soft fabrics in classic shapes they're unfussy enough to wear everyday, yet the little details like a ruffled trim or spotty mesh give them a playful edge & make them so much more than just your everyday bras. I love that as a brand their bras are always a very flattering cut for small busts like mine too, something which is becoming harder & harder to find in UK stores as they all now seem to be targeted towards a more standard, fuller chest. Thank god for the French!