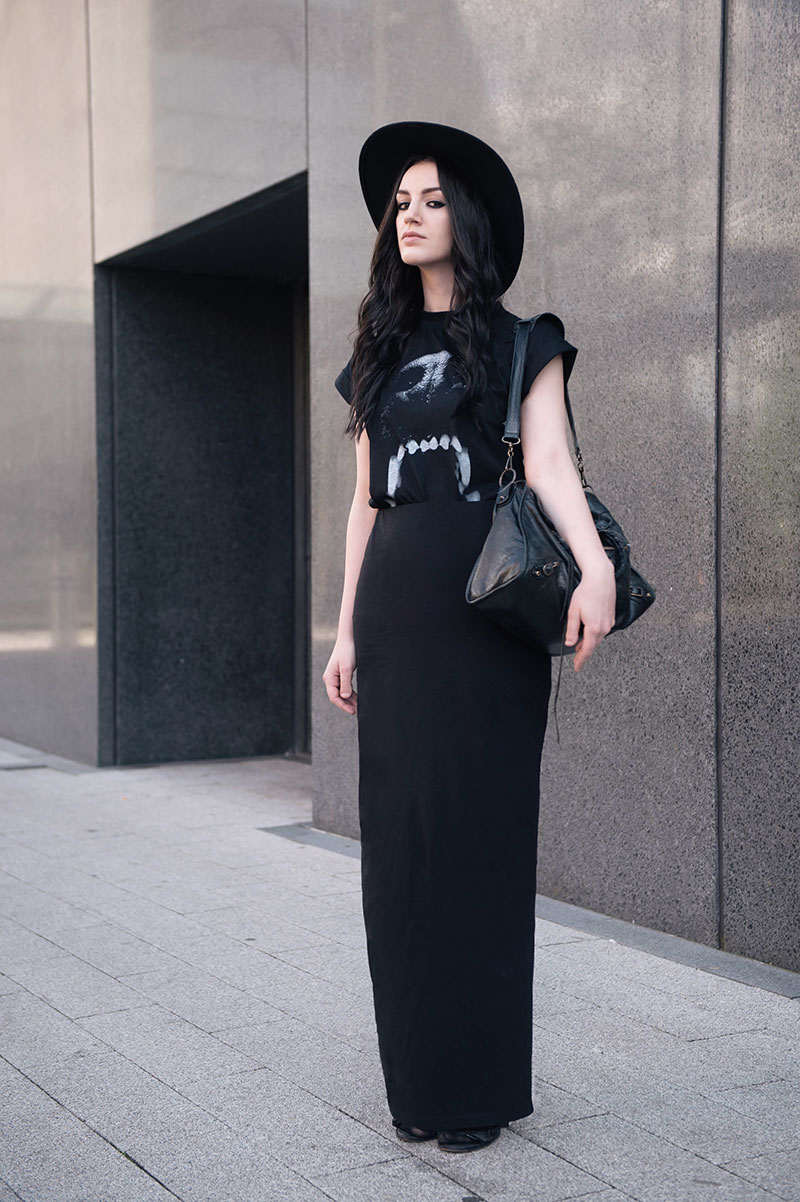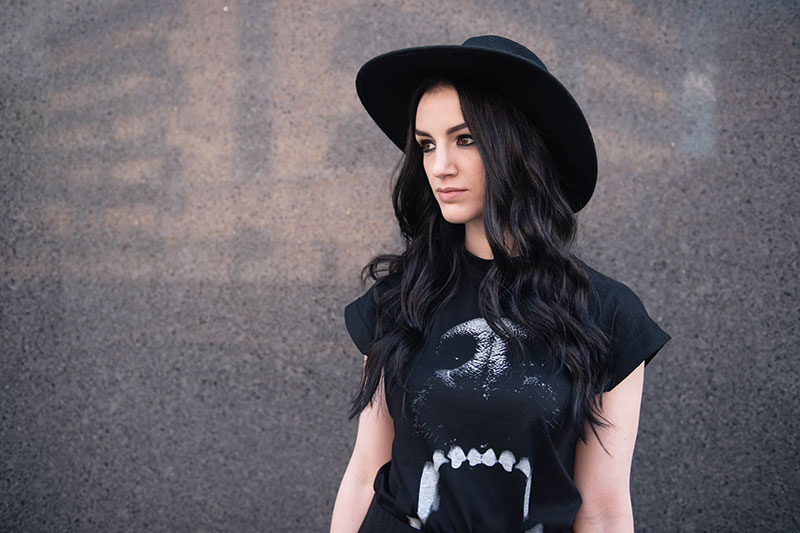 Catarzi Fedora / OASAP Dog Mouth Tee * / ASOS Maxi Skirt / Balenciaga City Bag / Kurt Geiger Wedges
I have an embarassingly huge collection of graphic & band tees, but I haven't been wearing them much at all lately & I don't think I've brought any new ones for almost a year. As soon as I saw this dog mouth tee though I knew I had to have it & couldn't wait for it to arrive. I've mentioned loads of times in the past that I love clothes that remind me of things I love or subtly hint to others about my interests, and what kind of crazy dog lady would I be without anything dog themed? I like that this is almost abstract though, it's plain, graphic & in your face, and I just can't stop wearing it!
I've been trying to ease off wearing this fedora so much, because I felt like I was wearing it in almost every post, but outfits like this make me realise exactly why I love it so much. The rest of this outfit is really simple & casual, and it just adds that little extra bit of drama that really finishes the whole thing off. It's addictive, and that's why I always find myself reaching for it when getting dressed, everything else just seems unfinished without it on my head!