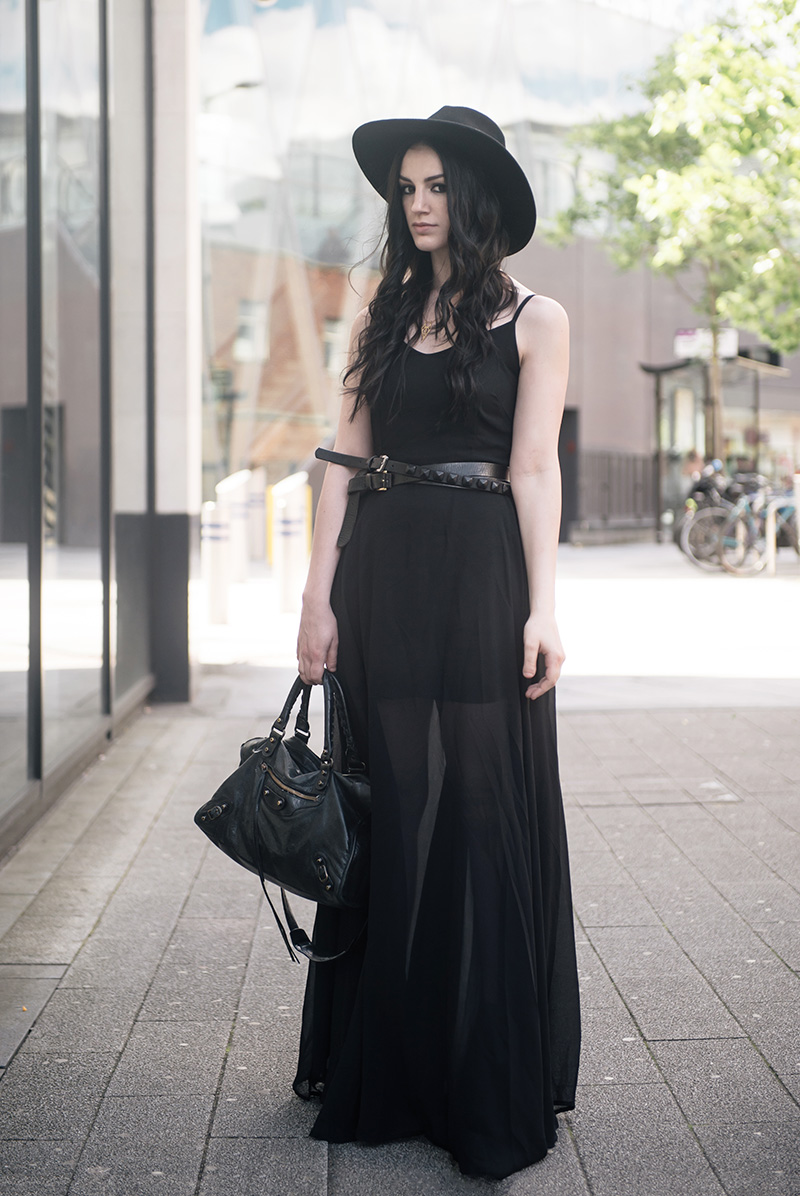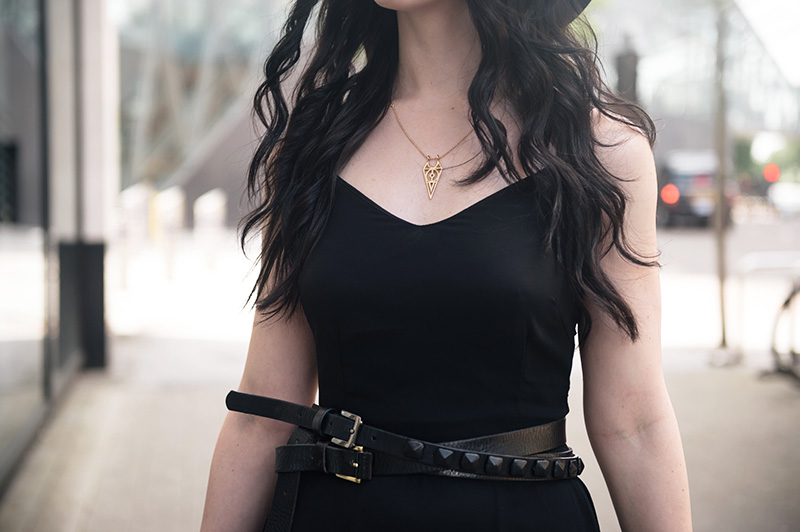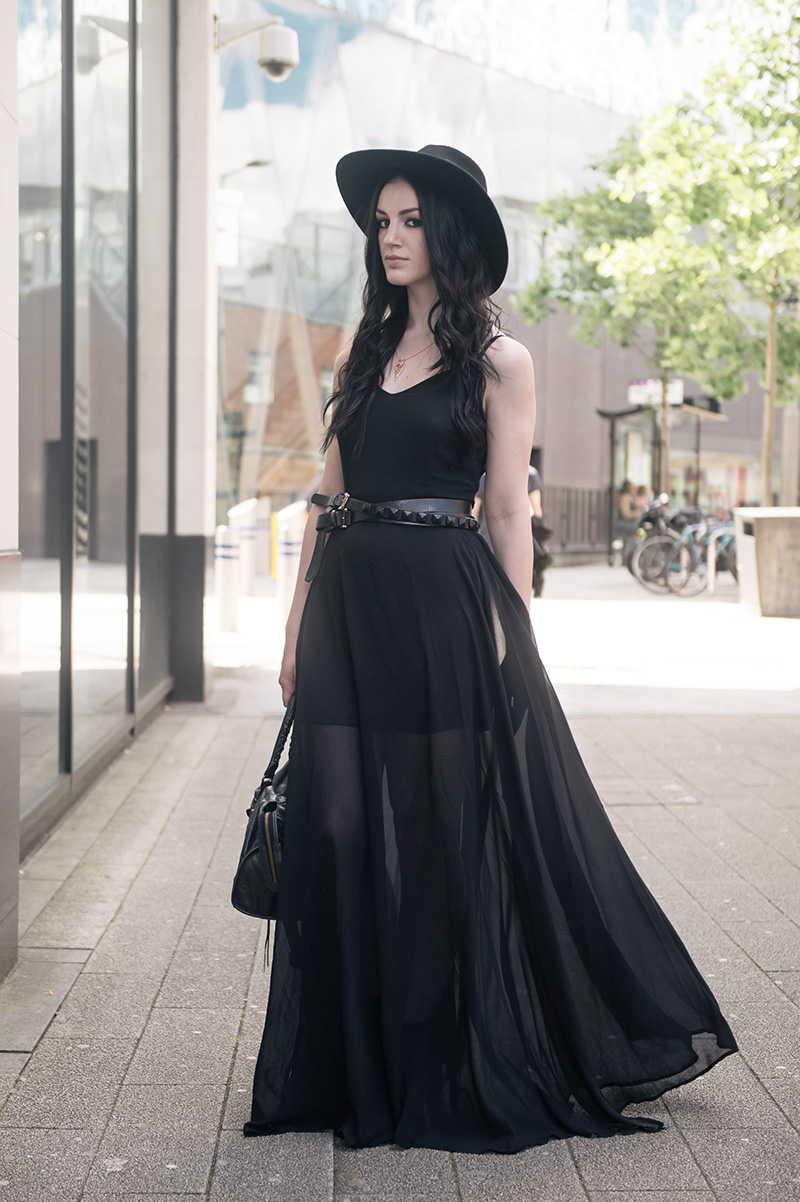 Catarzi Fedora / Choies Maxi Dress * / RockLove Sacred Geometry Chevron Necklace / ASOS Double Wrap Belt /
Topshop Studded Belt / Kurt Geiger Boots / Balenciaga City
Everything's better when the suns out, isn't it? Though as someone who, surprisingly, tans quite easily I do spend most of the Summer slathered in SPF50 or skulking around in the shade in my attempt to stay pale. I only got this fedora last Autumn & until then I didn't own any other hats except for beanies, so I'm only now appreciating how perfect it is for shading my face & shoulders on bright sunny days. I've had so many moments of 'why didn't I buy this sooner?' with this hat, and that's yet another one.
I brought a very similar dress to this one a few months ago, the Religion one that had been on my wishlist, and though that one is undoubtedly nicer & better quality it also has a lot more fabric & is quite heavy. I got this one as a more everyday version, it's the exact same chiffon fabric & shape, just without the multiple layers, I only wish the neckline had been a little lower & more similar. Plus, being less than a quarter of the price, I wont mind so much when the hem of this one gets unavoidably trashed from dragging on the floor either!