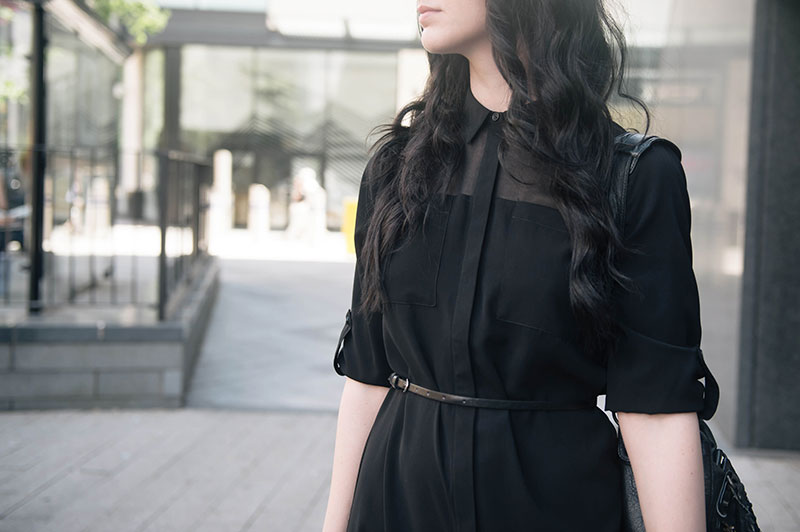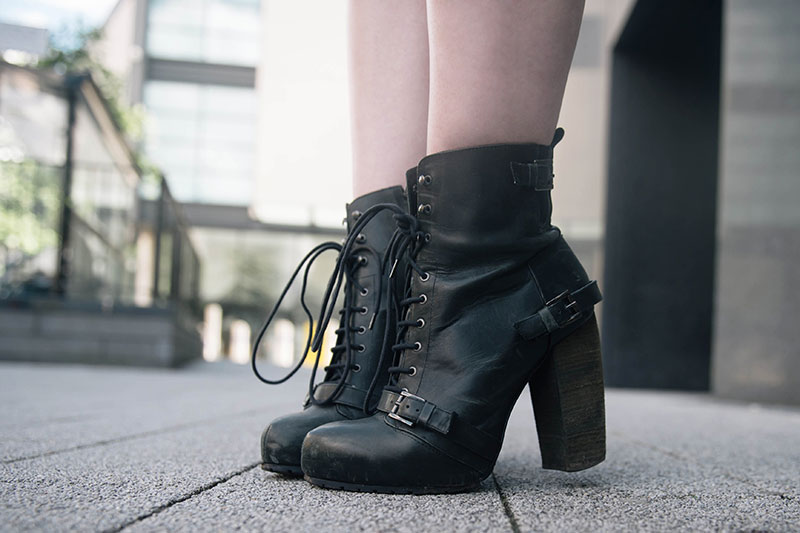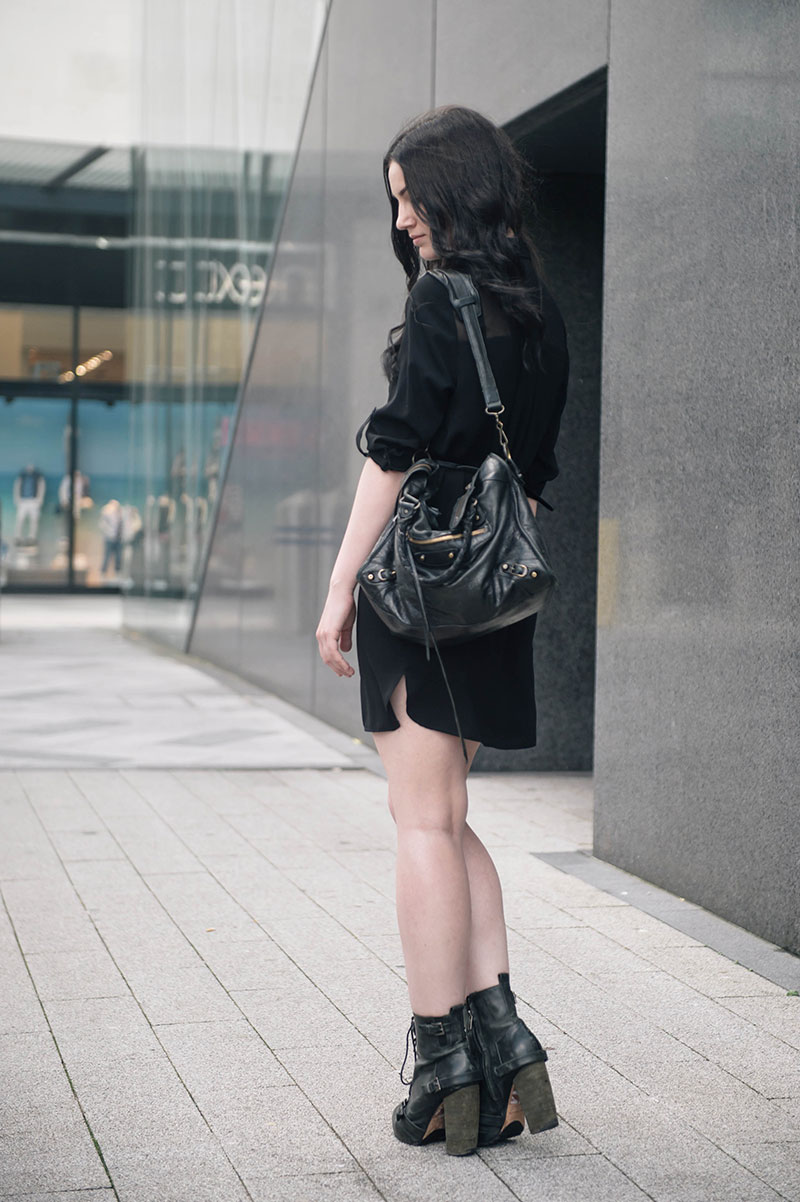 Dorothy Perkins Shirt Dress * / ASOS Belt / Topshop Boutique Boots / Balenciaga City
My bare legs don't often see the light of day, as you can tell from how almost grey they are from lack of sun, so you know it's a really hot day when I have them out. The past few days have been gorgeously warm, sunny & with a nice breeze to stop the stickyness, the best kind of English summer weather & this shirt dress couldn't have arrived at a better time. It's light, airy & comfortable, whilst still looking smart & is perfect for throwing on super simply with barely anything else. If it wasn't for the breeze I would definitely have worn this undone a little, but I'm a sucker for a buttoned up collar & the chiffon panels and weightless fabric made it so much more bearable.
Dorothy Perkins are currently running an amazing competition, launched yesterday one lucky winner will win a dress of their choice every single month for a whole year! To enter all you need to do is upload a selfie of yourself wearing a dress from Dorothy Perkins to either Twitter or Instagram between now & July 1st and tag it with the #DPDressSelfie hashtag, easy! Full entry info & terms can be found here.