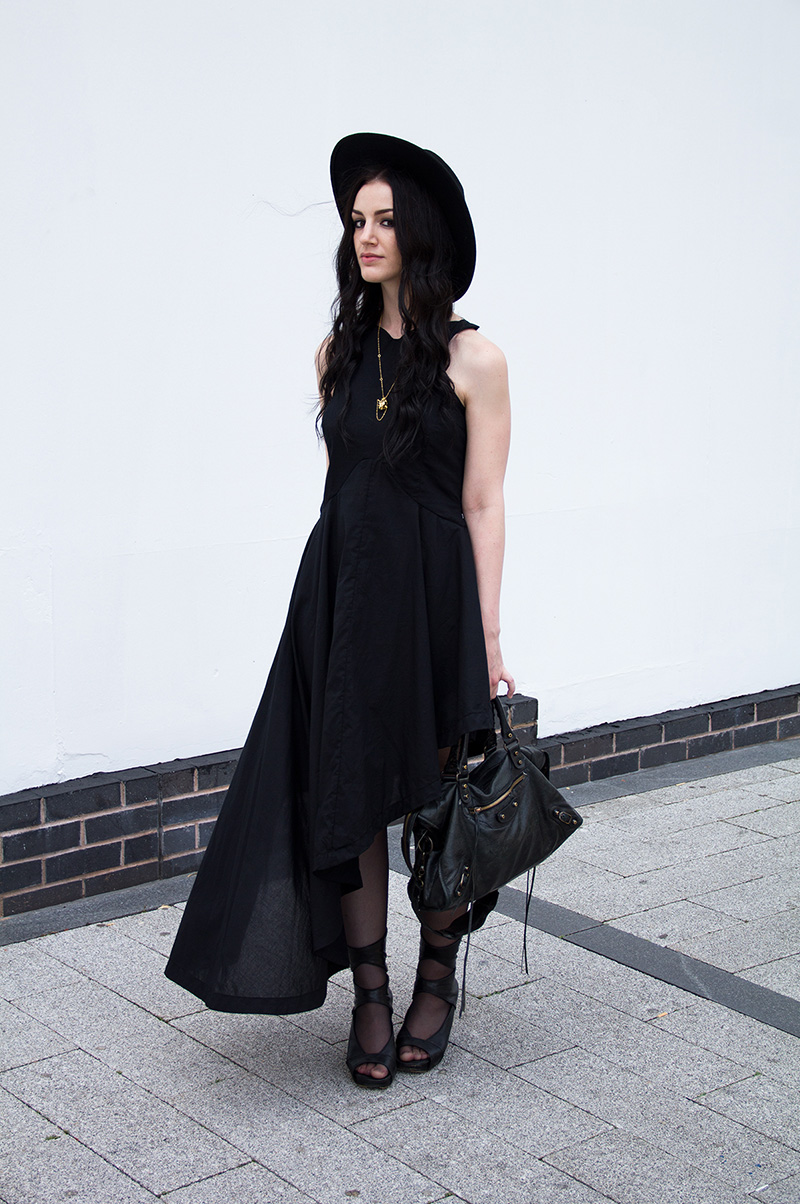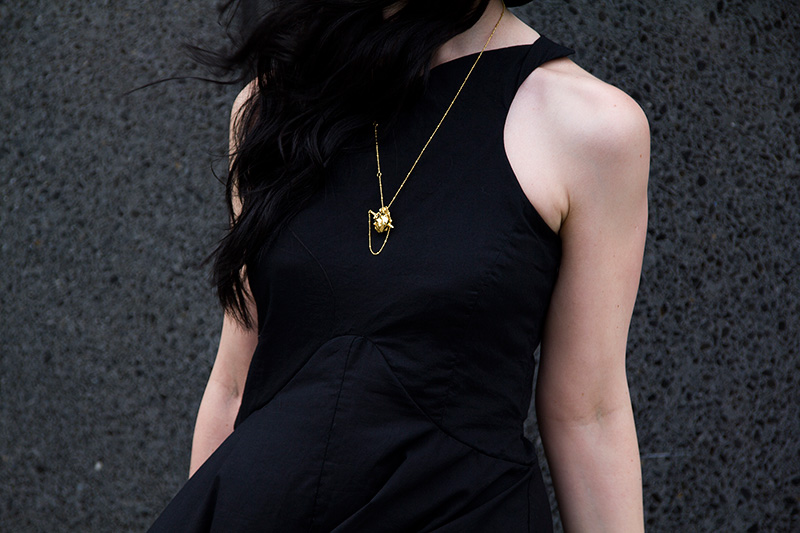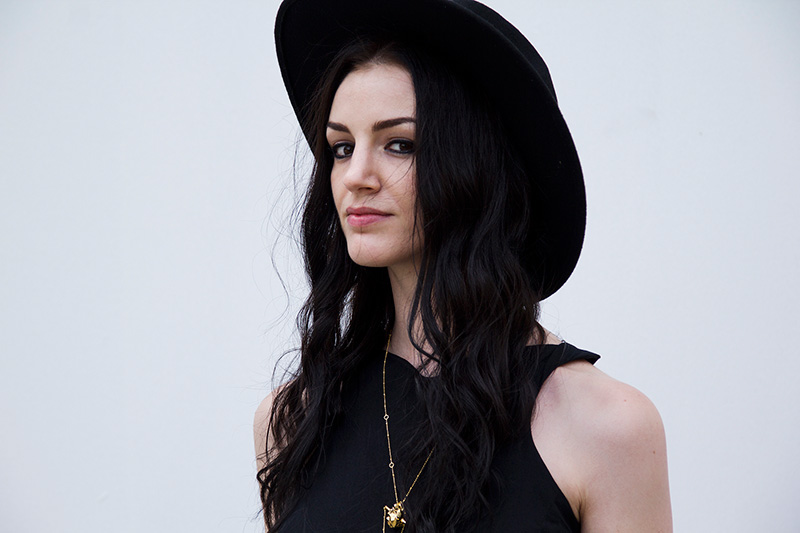 Catarzi Fedora / FAIIINT Asymmetric Dress / Kasun Vampire Heart Necklace * / Rick Owens Wedges / Balenciaga City Bag
All photos by Rosemary Pitts at Creatures
A couple of weeks ago I met up with the incredibly lovely Rosemary from Creatures for a coffee & to shoot some outfit photos to go along with an interview for her blog. I know I'm always saying this, but meeting other like minded people really is one of the best things about blogging & this is such a good example of that. Rosemary is also from my home town of Leicester, but if it hadn't have been for her stumbling across my piece about the city with Grazia online & getting in touch, we would never have met & that would have been a real shame, as we got along famously! There's nothing nicer than meeting someone new that you instantly click with & I'm sure we'll be hanging out again soon.
I've been wearing this asymmetric dress from my capsule collection so much recently, the fine cotton lawn & floaty skirt make it super comfortable and cool to wear in the summer heat. The only downside is I that couldn't bear to stand getting sweaty & iron it properly before I left, sorry about the creases! This is also the outfit I wore to Hyper Japan, for those that wondered what I'd wore or if I dressed up. As I'm sure you imagined, I was pretty much a floaty black shadow amongst the sea of pinks & rainbow colours! I had a few glances from people who I suspect were wondering who I was supposed to be at the event, and then later a woman on the tube home told me she liked our costumes, to which I replied that I always dress like this. She gave a very awkward giggle & then pretended to read the newspaper!
Go read my interview, see more outfit photos & check out Rosemary's beautiful blog here.