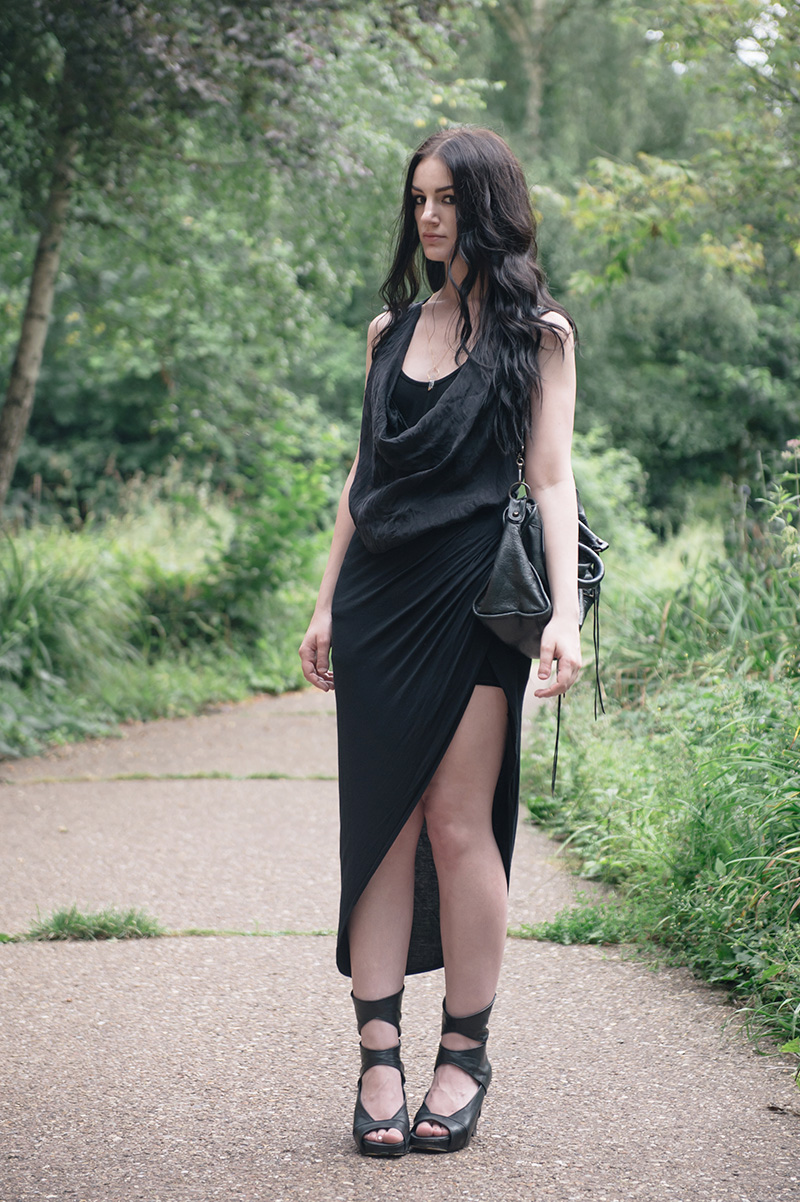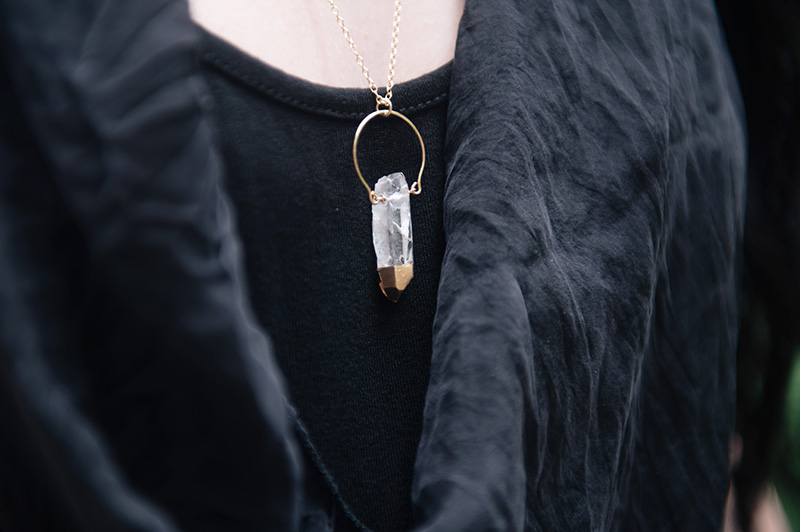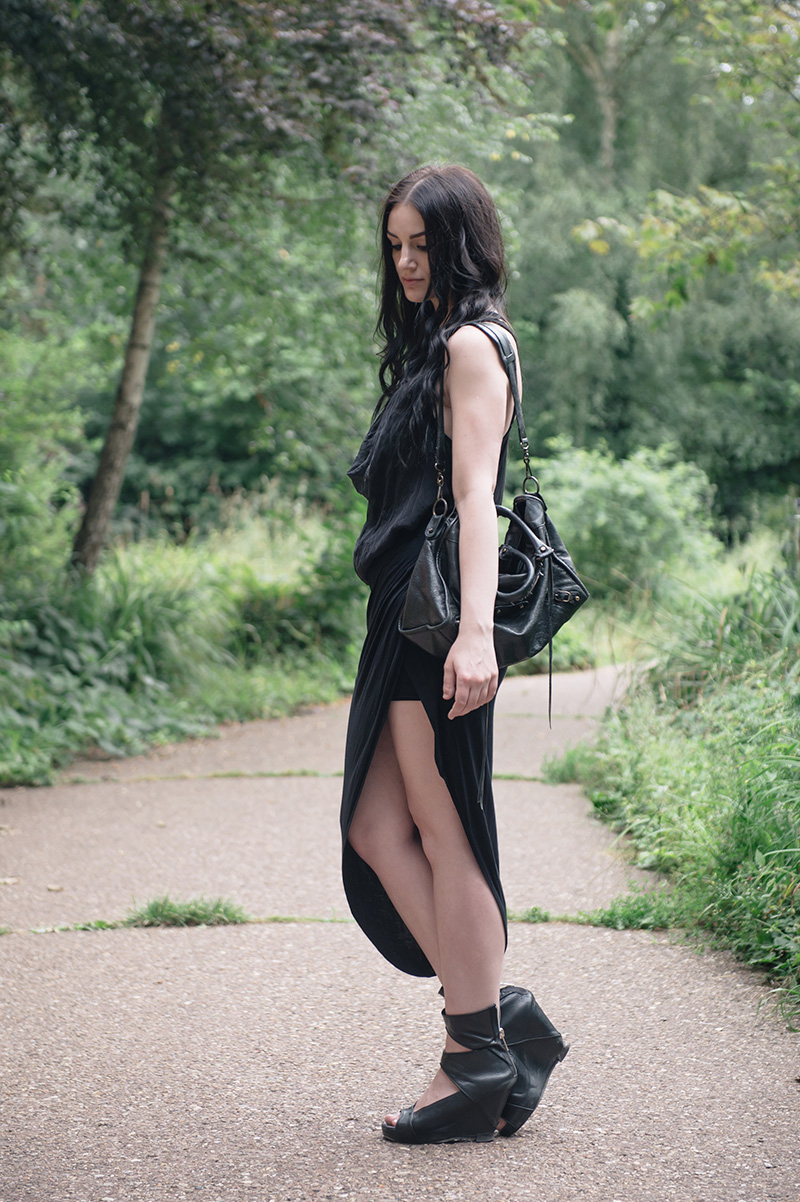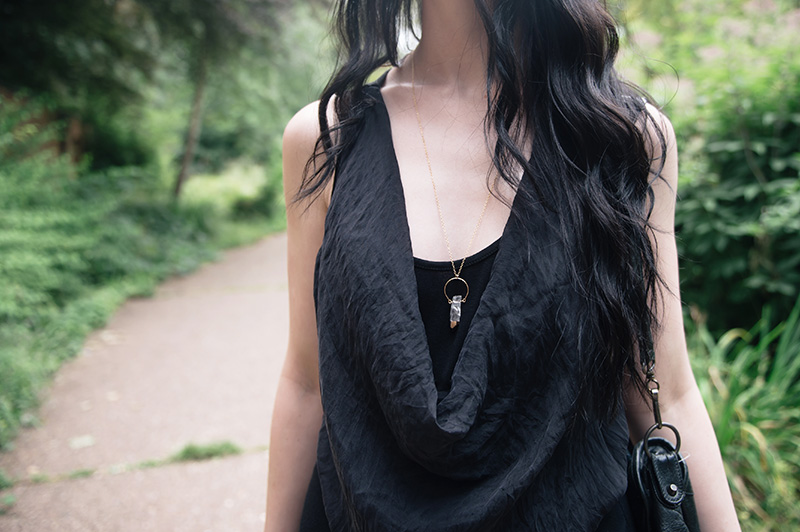 FOX Draped Silk Top * / YoungHearts Gold Dipped Quartz Necklace * / River Island Asymmetric Skirt / Rick Owens Wedges / Balenciaga City Bag
It's been so humid these past few days that I've been trying to wear as little as possible to stay cool, without looking tacky. I love this asymmetric skirt for times like this, it feels like wearing a tiny mini but without that annoyance of constantly tugging it down for fear of flashing everyone & the extra wrap of fabric keeps it looking more casual & modest too. No matter how hot it gets, it's no excuse for sloppy dressing. This tank from Log On Style with it's swathe of airy silk across the front is a new & very welcome addition, super comfortable & light to wear, it's perfect for this sticky weather.
I always get compliments on my obsidian arrowhead necklace whenever I wear it, and this gorgeous chunk of quartz dipped in gold is my second piece from the wonderful YoungHearts. Their new online store just launched this morning along with brand new pieces, so please do go check it out! I love the simplicity of this piece, I can throw it on with anything & with it's delicate gold hoop and dipped point it's beautifully unique too. There is also a striking black version, with a hint of rainbow shine that I really love as well.
Also, I just wanted to thank everyone who wished my ankle a speedy recovery. It's in much better shape this week, the pain is now just a slight twinge & the swelling has gone right down too, though it's still quite unsteady & wobbly. That isn't too much of a problem though, I'm constantly falling over anyway, so I'm sure no one will notice the difference there!