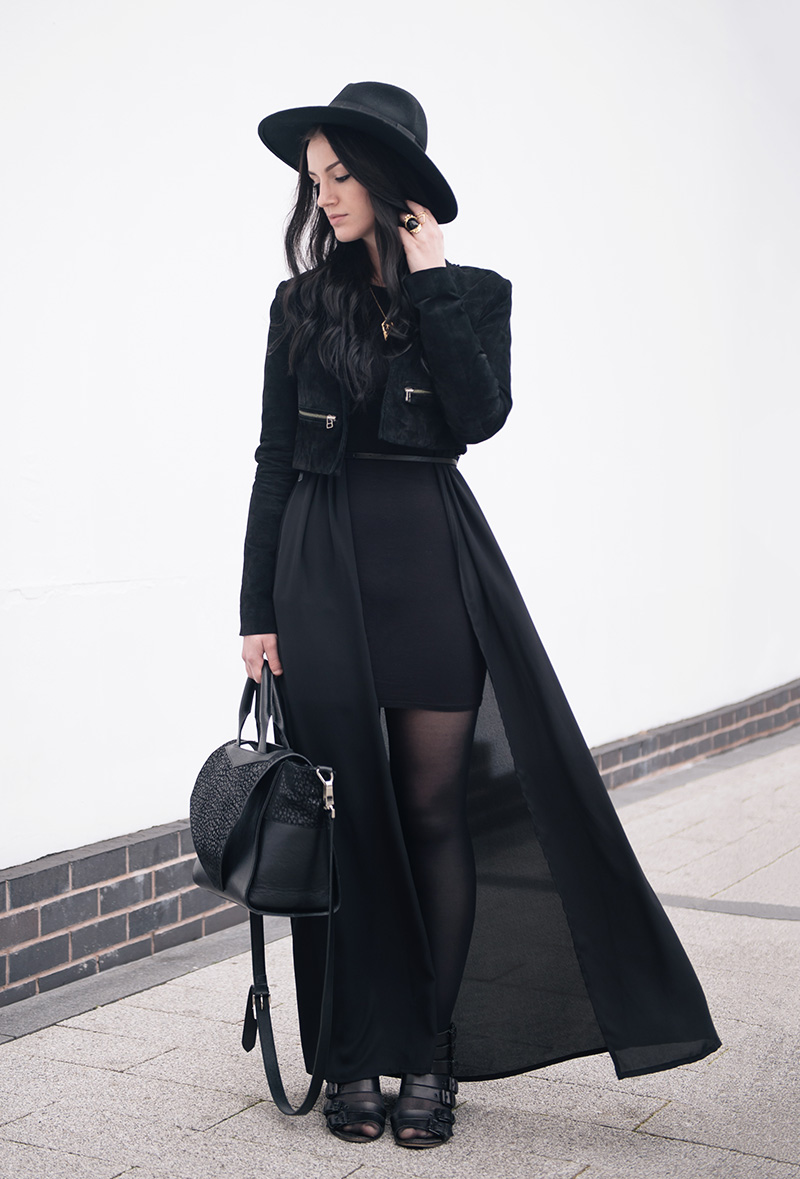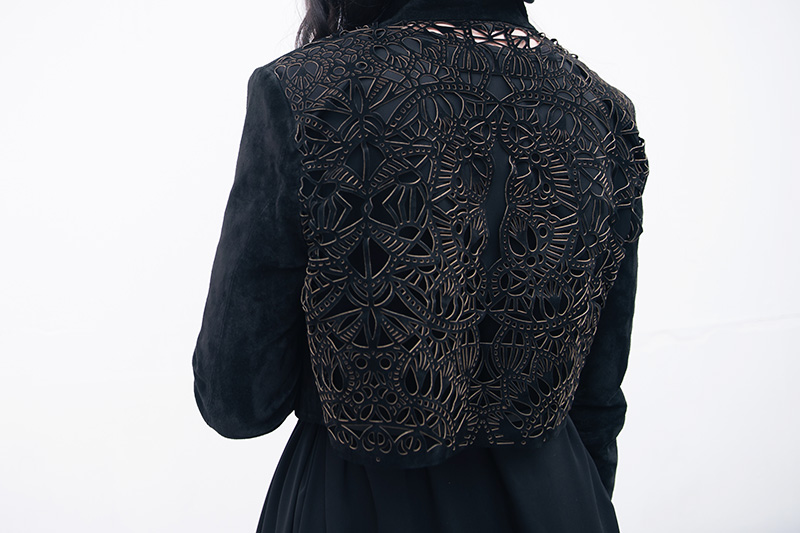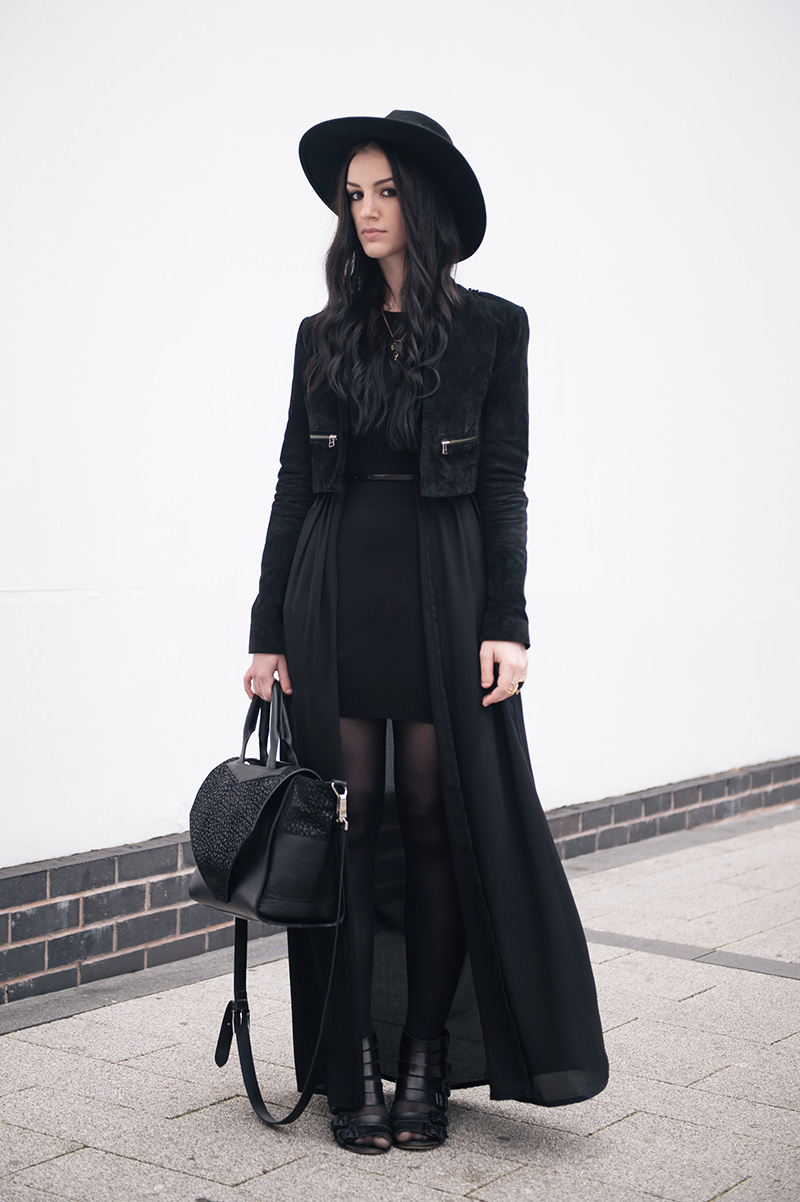 Catarzi Fedora / Topshop Suede Cut Out Jacket / Boohoo Maxi Kimono / ASOS Dress / RockLove Sacred Geometry Chevron Necklace /
RockLove Sacred Geometry Arrow Ring / Kasun Vampire Bite Ring * / Bracher Emden Bag / Kurt Geiger Buckle Wedges
This was the outfit I wore for the first day of London Fashion Week, a few of you asked to see what I wore whilst I was down & I did really like this outfit considering it was thrown together in about 1 minute flat before running out the door for my bus! I forgot to get any proper photos of it on the day though as I was rushing around, so I decided to put it back on to shoot it once I was back home.
This chiffon kimono is one of my favourite things I've brought recently, a tiny £15 from Boohoo it's the perfect mid-season layering piece & adds a nice bit of drama too. Wearing this in London I barely got a second glance, but I think the combination of the hat & the flowy kimono was a bit too much for the people of Leicester, as it drew a lot of laughter & snide remarks from the tracksuit clad locals & old ladies!