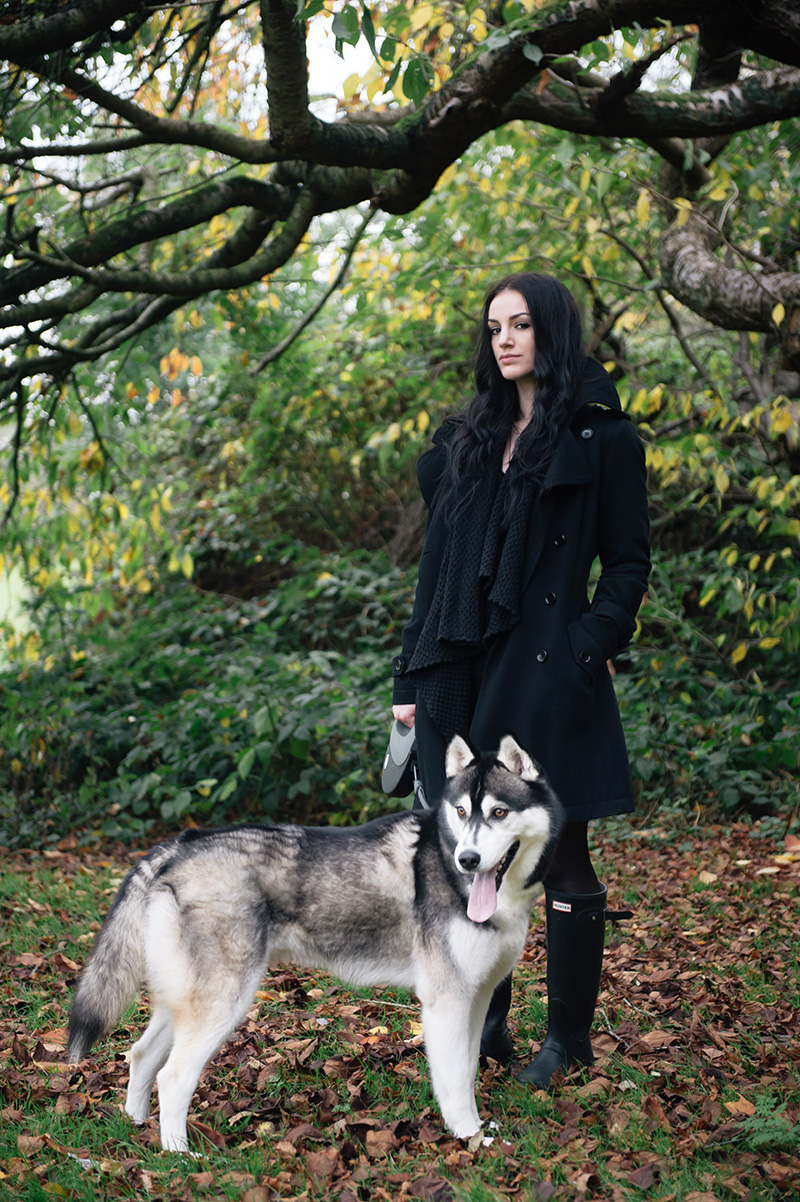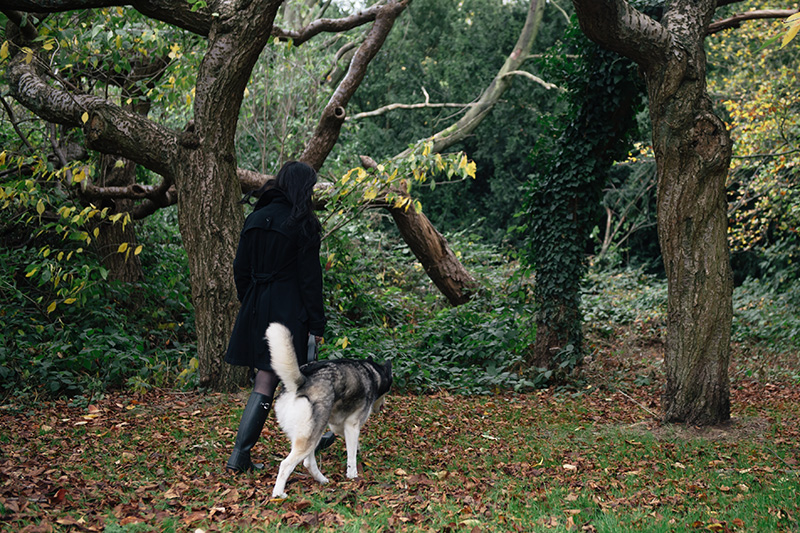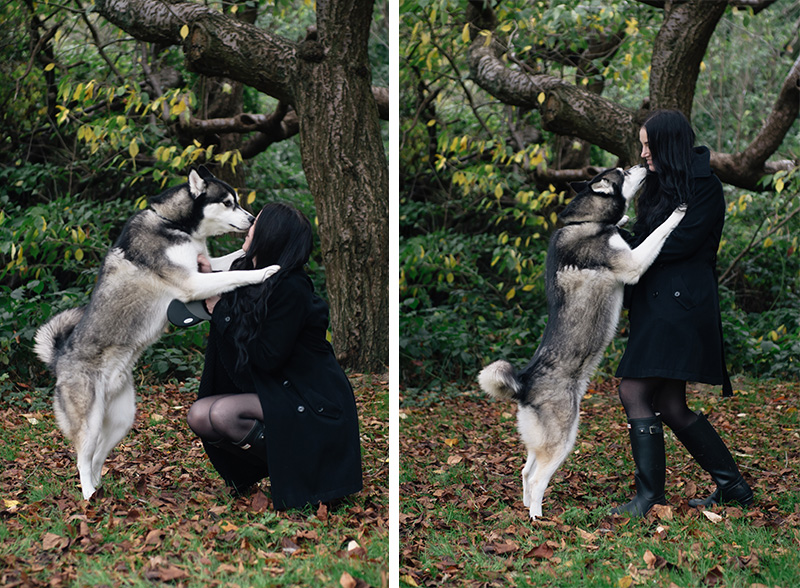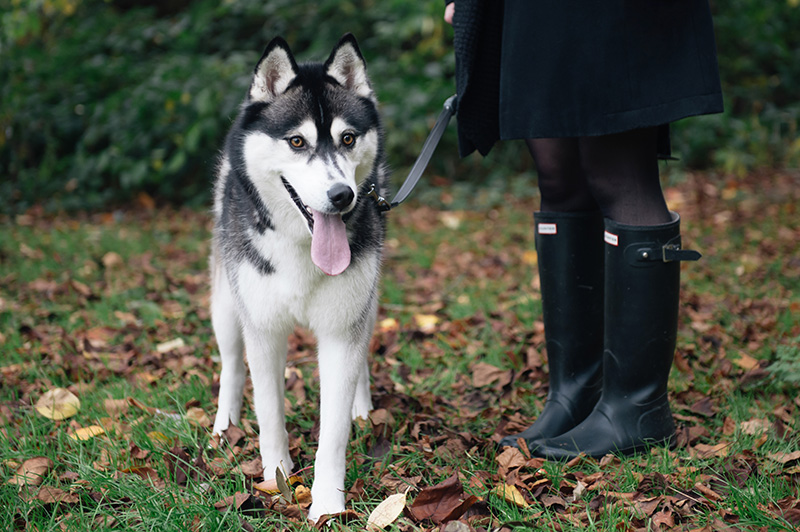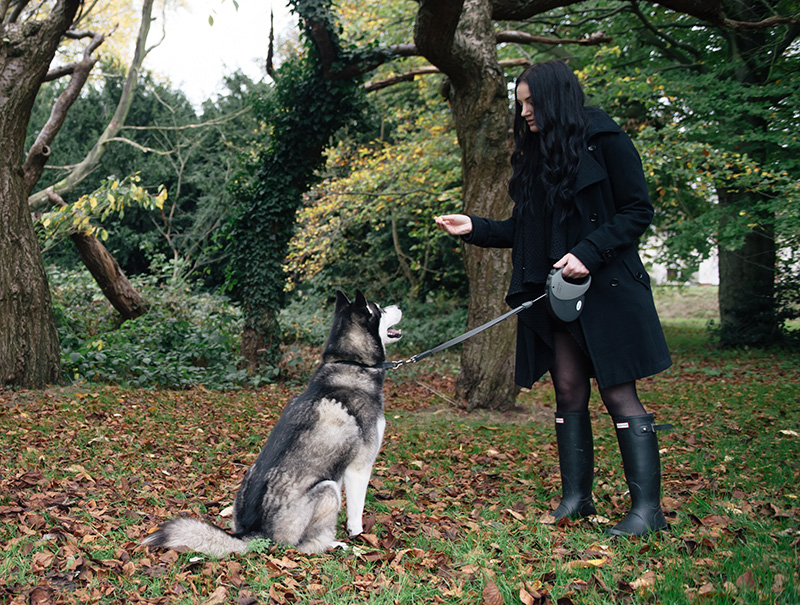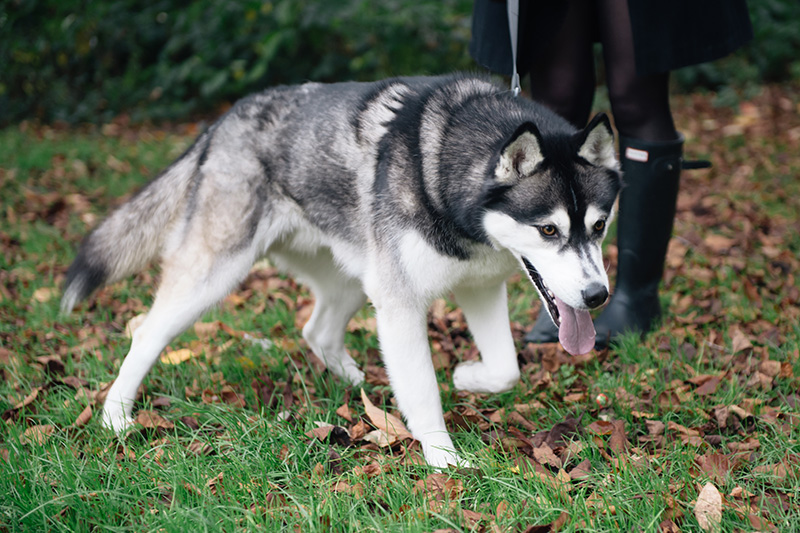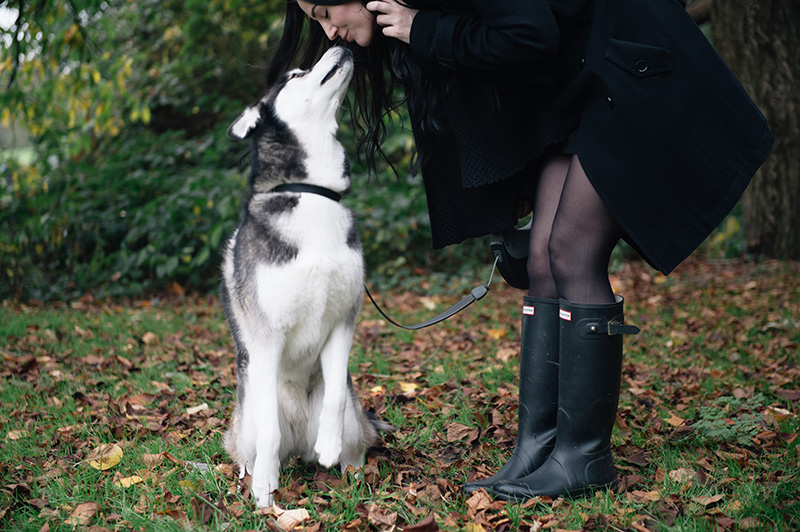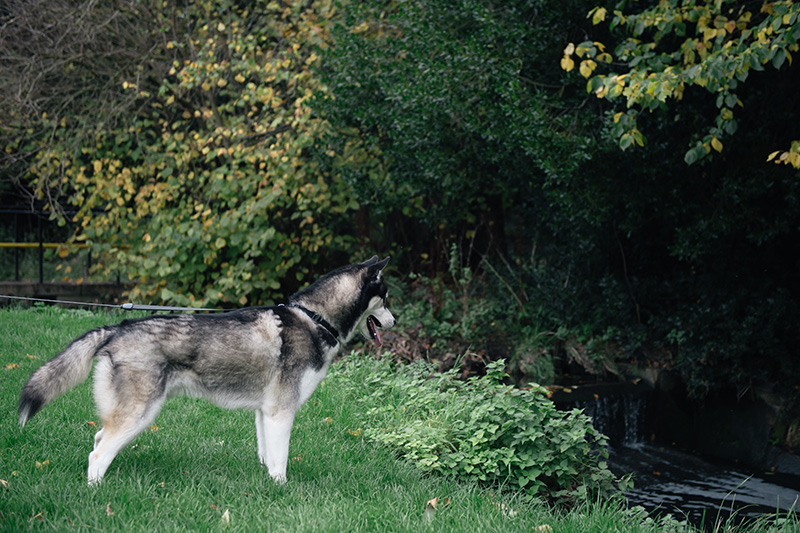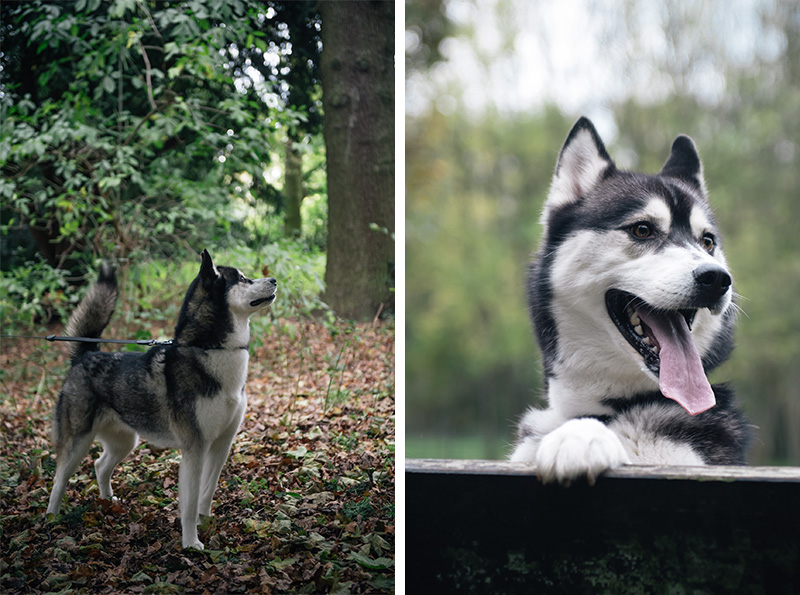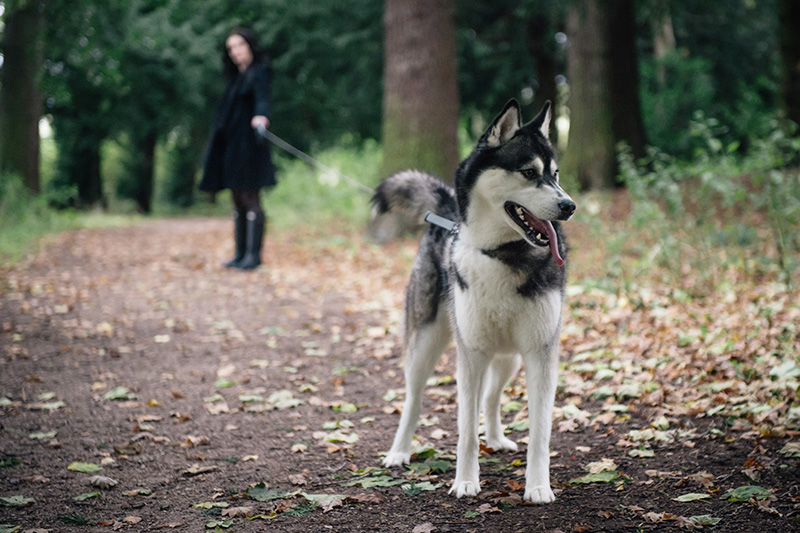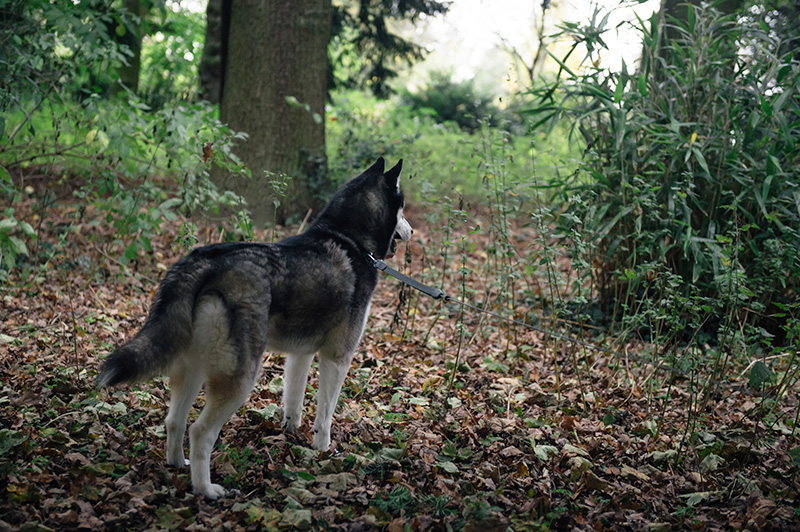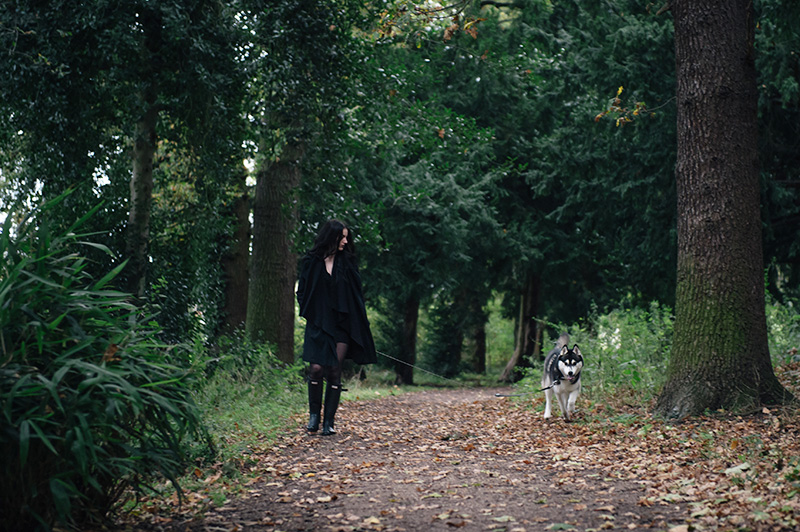 Topshop Wool Trench / ASOS Chunky Cardigan / Cheap Monday Dress / Hunter Wellies
Forest Holidays got in touch recently to ask if I'd like to contribute to their 30 Days Of Autumn project. They've rounded up 10 bloggers from all different types of blogs & asked them for their 3 favourite things to do in the forest or outdoors in the Autumn, with mine specifically focusing on things to do with your dog. You know I can never resist an opportunity to include Nico in my posts, and I thought it'd make for some nice images too, so of course I agreed!
We decided to bring the camera along on one of our usual walks & do a little photo diary of our adventures. Sorry for the overload of pictures, but I am incredibly lucky to live next to such a beautiful park & little woodland, and with all the autumn colours, fallen leaves & Nico's photogenic little face it was super hard to narrow them down!
Exploring :
Going for a walk is the first thing you think of doing with a dog outdoors, and for good reason, exploring our local parks & outdoor spaces is one of Nico's most favourite things. We like to keep things interesting for us both by often making our own route instead of following the main paths, or I let Nico decide where we're going instead & follow him. We've ended up getting a bit lost, stuck at dead ends & finding secret little places we had no idea about, and it's much more fun this way.
'Find It' :
I love this game for adding a little extra fun to our walks & for giving Nico a good brain work out too, getting him to use all his super dog senses & keep them sharp. The idea is to take a small bag of strong smelling treats with you, ask your dog to sit & then hide a treat around the area before shouting 'Find it!' at which your dog should then start hunting for it with his nose. Nico will do anything for cheese, so I like to use little cubes of mature cheddar.
In the beginning you'll want to make it super easy, place the treats very near by & give clues if he needs them so that your dog understands the idea, plus plenty of praise when they do find it. Once he's got the hang of it you can make it much harder by hiding them further away, under things or making the pieces smaller. Nico is never off-lead, as he has the notorious husky trait of 'selective hearing' (bad recall!) so if I'm by myself with him I'll ask him to sit facing away & then throw a piece as far as I can. You'll be surprised by how much more tired your dog is after doing a few games of this on one of your walks, it's a great mental workout for them!
Biking :
I recently brought a Trixie Biker
attachment for my bike, it clips onto Nico's harness so that he can run alongside me without the danger of pulling me off or getting too close to my wheels & it's one of my favourite things I've brought for him. I was sceptical if it'd work, as Nico is a real puller & I pictured it ending in me with broken bones, but thankfully it works a treat! I'd highly recommend it to anyone who has a dog with a lot of excess energy to burn, it really knackers him out & it's a nice way to mix things up so you're not just going for a standard walk every day. I love to go biking myself, I much prefer it to walks or running & it's great to be able to bring him along too, especially when it's through such pretty scenery.
Forest Holidays are also currently offering you guys 5% off a Forest Holiday, at any of their 9 gorgeous locations across the UK if you book before the 31st December 2014 with the code VWAUTUMN !