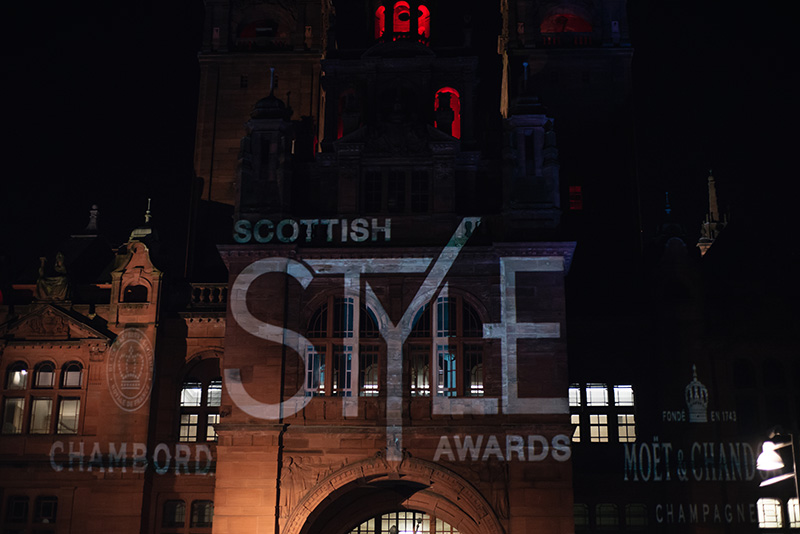 A few weekends ago I was invited along to Glasgow with Tara to attend the Scottish Style Awards and check out a few of the cities highlights. I always have this weird sense of guilt when I have to admit that even though I've been all over the world, I've hardly visited any of the UK. I had never even been to Scotland until now either, so I was super excited to be given this opportunity to go and explore Glasgow for the weekend, and it made such a great first impression too.
Both of us flew in the night before, so we hopped straight into our waiting taxi and headed to the hotel (more on that soon!) to get ourselves checked in. We grabbed a cuppa each and had a good catch up before getting an early night ready for the next day. Well, I say an early night, it would have been if I hadn't spent an hour playing with the cool iPad control in my room and generally being too excited to sleep! On Saturday morning we got up early to make the most of breakfast, stuffing ourselves on pastries, waffles and full English, before we made our way down to the lobby to meet the lovely Fiona and Erin from People Make Glasgow who were showing us around for the weekend. We were also joined by three other bloggers and some of the nicest girls I've met, Lizzie, Emma and Chloe who'd all arrived that morning, completing our little group.
Bubbles & Brunch at Hutchesons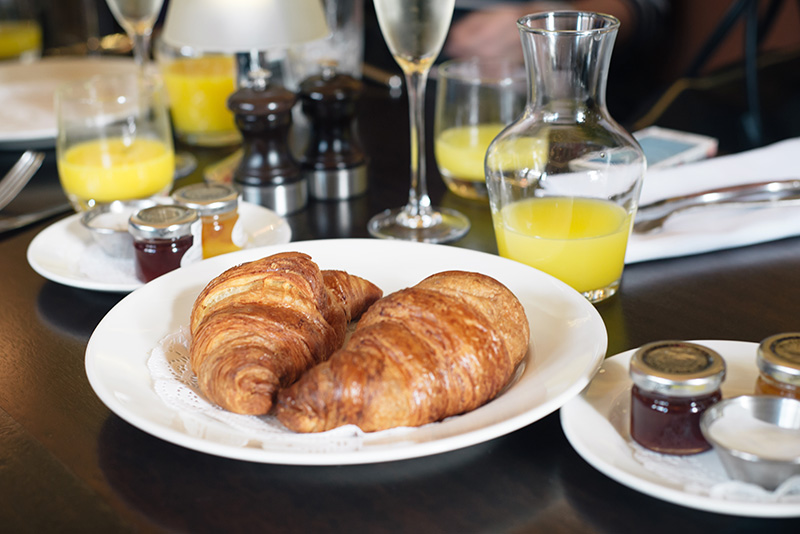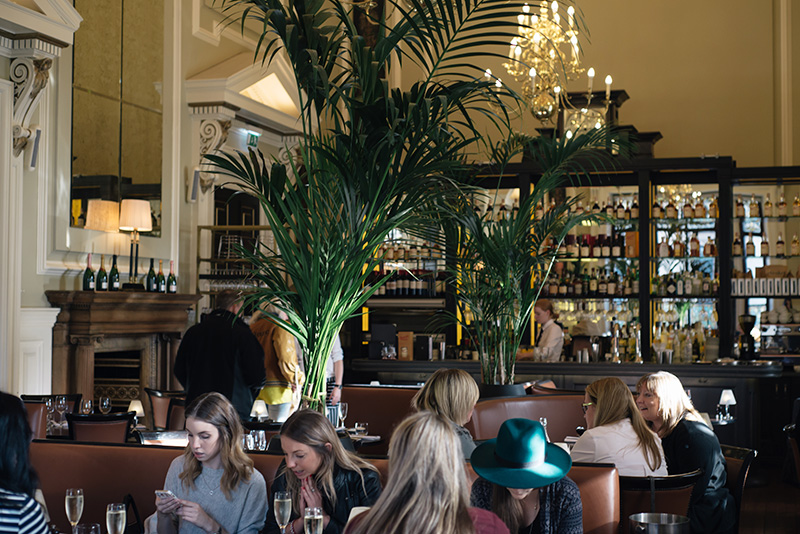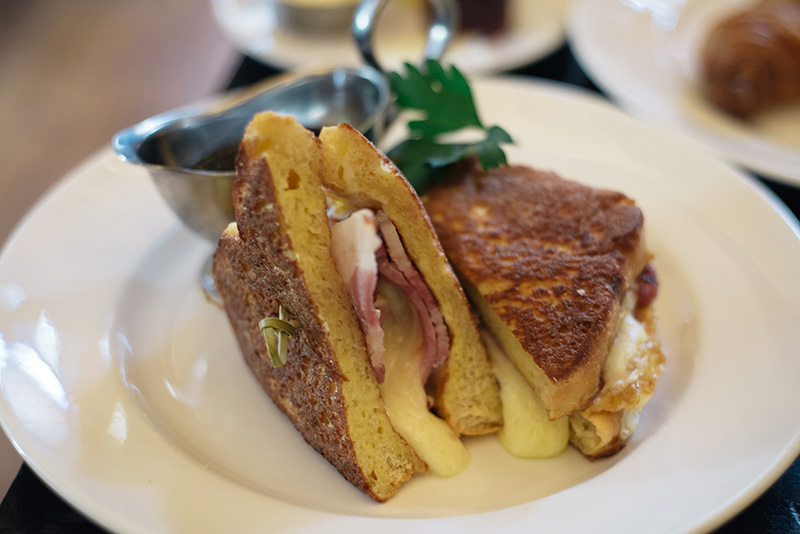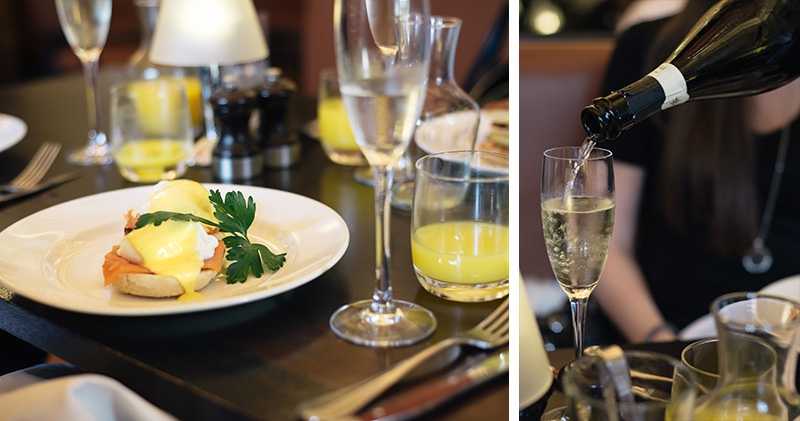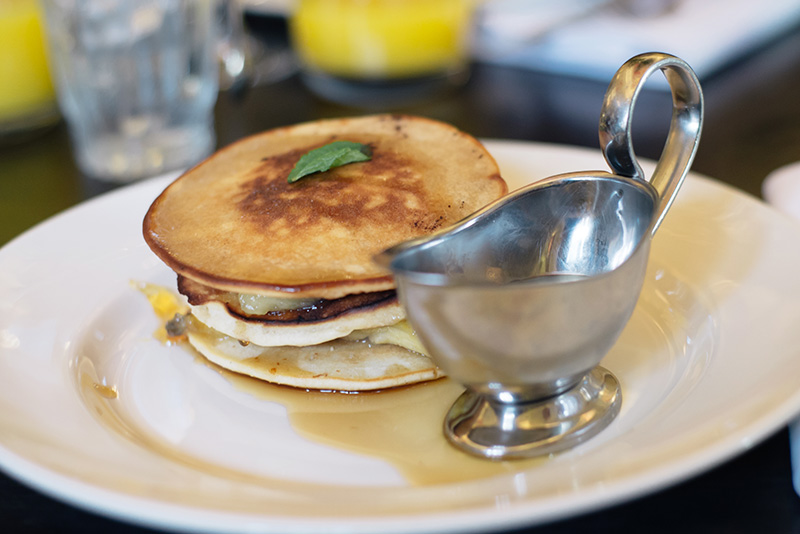 I wish I could start every day with bubbles & brunch, I was already excited for all of the fun things that had been planned for us but this really put me in the best mood for the entire rest of the day! It was also the perfect first stop as it meant we all got to have a good chat and get to know each other a little better before heading off for the rest of the days activities.
The award winning Hutchesons is housed in an iconic Grade A listed building, originally built as a hospital in 1802, it's a beautiful space full of high ceilings, ornate decorative features, stained glass and chandeliers. It's basically the perfect place for drinking fizz in the AM and not feeling guilty about it, as their menu says – "Brunch without booze is just a sad, late breakfast" and I couldn't agree more!
As we decided what to order, our table was laid out with fresh croissants, jams and orange juice, and our glasses filled up with a seemingly endless supply of prosecco. The others went for classic Eggs Royal and Benedict, and Tara ordered French toast stuffed with bacon, mozzarella and drizzled in maple syrup, I have never felt so sad to be a vegetarian! I finally settled for the pancakes layered with caramelised bananas, chocolate and maple syrup, and they were every bit as incredible as they sound.
Trying on hats at William Chambers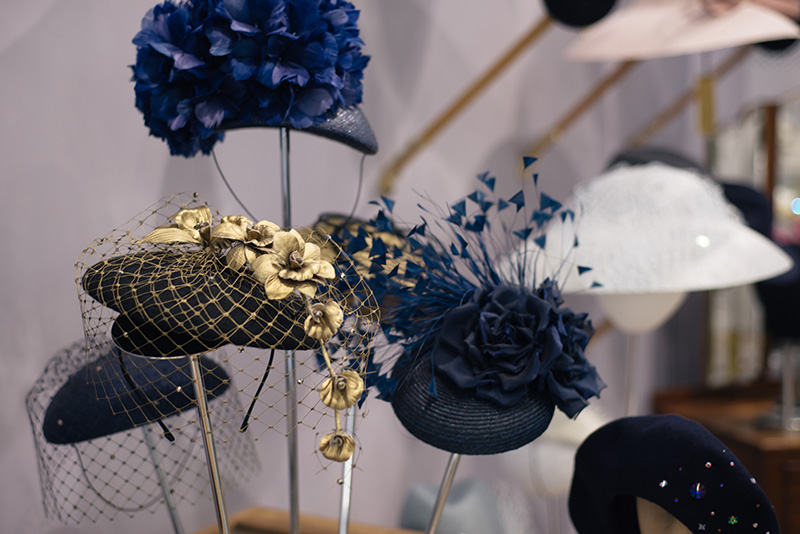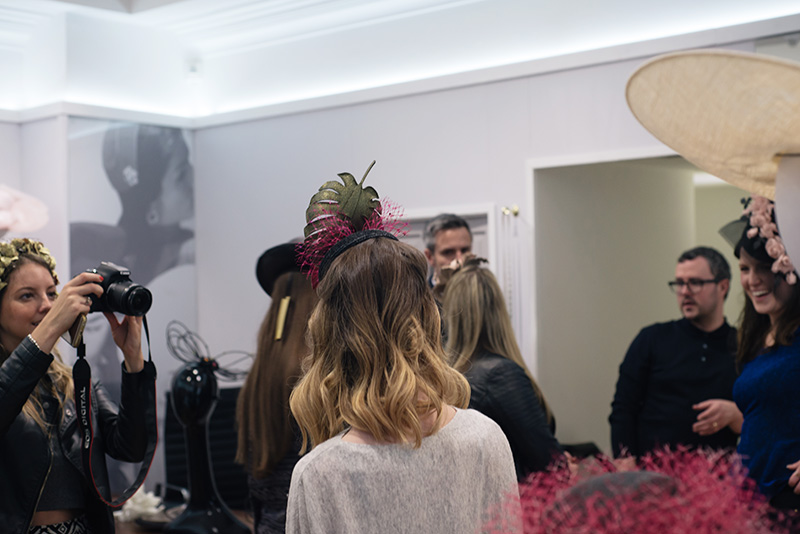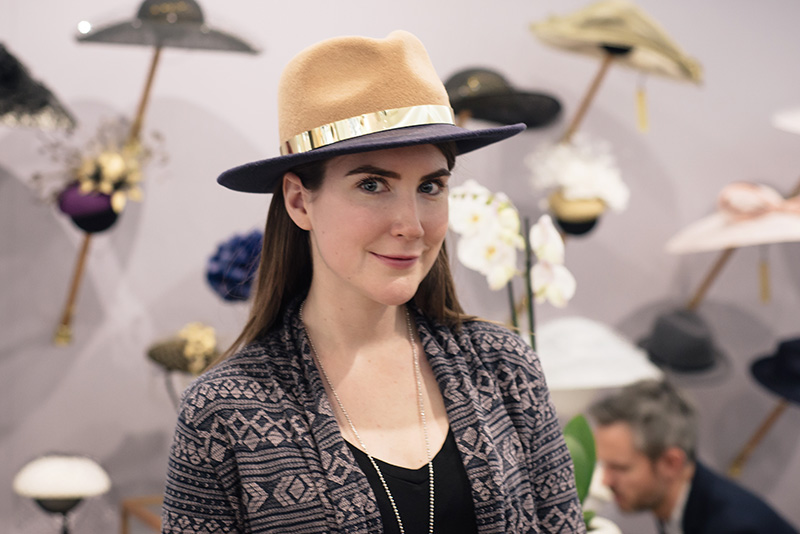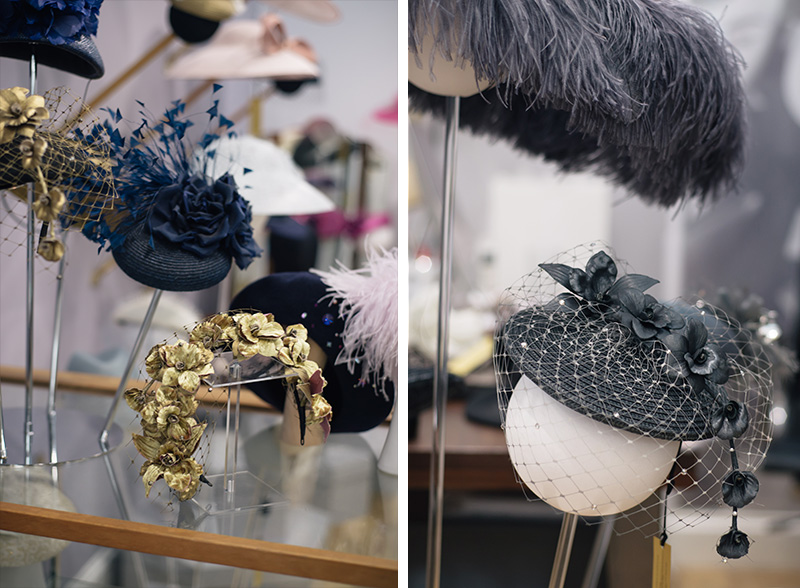 After brunch we all took a short (and slightly tipsy!) walk over to visit award winning milliner William Chambers and his partner Niall at his city centre store. William creates bespoke handmade hats, headpieces and bridal millinery, his pieces are incredibly beautiful and elegant, but with a modern edge making them highly wearable. He has been praised by the likes of Stephen Jones as one to watch and his pieces have been worn by numerous style icons, including Roisin Murphy and Anna Dello Russo amongst many others.
William and Niall talked us through how it all got started, the creative process and how William crafts each hat to perfectly fit it's wearer and the occasion. We were invited to try on any pieces we liked ourselves, which of course lead to lots of selfie and photo taking, I'll let Tara do the showing off here – how much does she need that hat? My favourites were a huge black wide brim hat, which sadly my camera did no justice to and the headband topped with golden flowers and netting.
On to Rainbow Room to get our hair sorted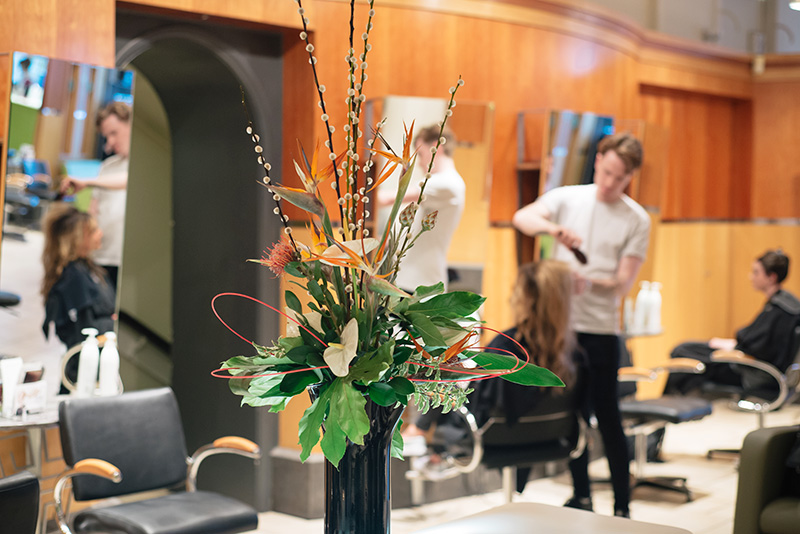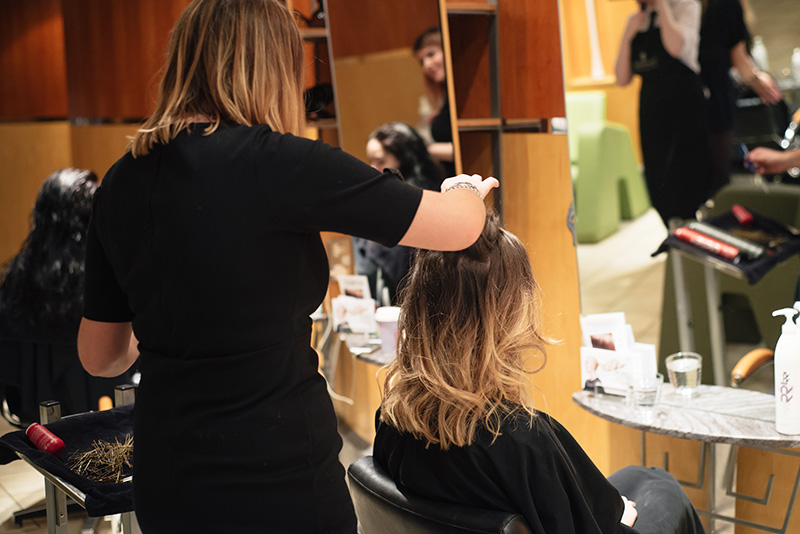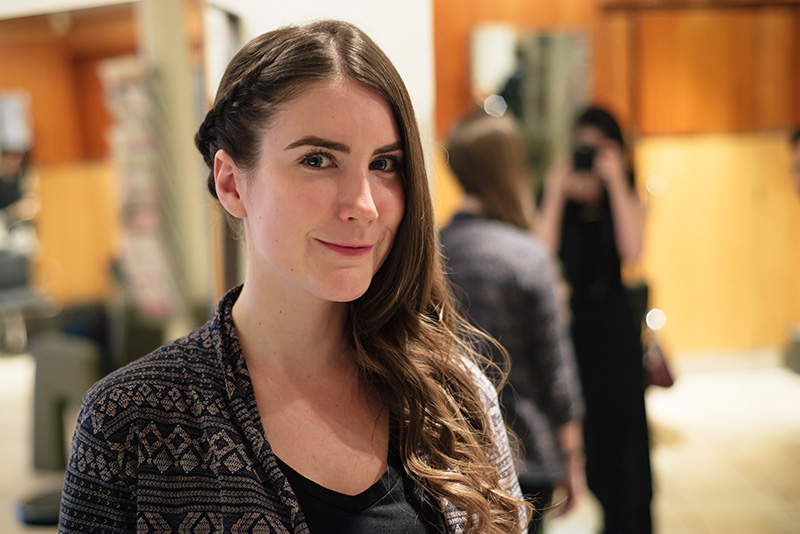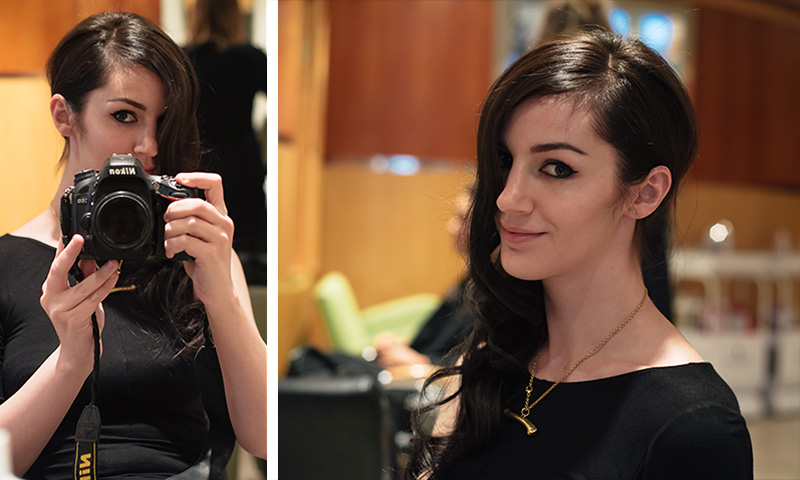 Finally it was time to start getting ready for the evenings awards and we were all booked into Rainbow Room in Georges Square for their award winning team to work their magic on making our hair look awesome. I wasn't entirely sure what I wanted doing with mine but I knew the dress I would be wearing had shoulder details that I wanted to be on show, not hidden behind my mane. I mentioned this to my wonderful stylist and she knew exactly what to do, we ended up going for a deep side parting with the rest pinned back to show off one shoulder. It was perfect and so nice to feel like I was in such capable hands, happily letting her do her thing and just knowing it would look great.
I don't normally do a whole lot with my hair and I pretty much wear it in the same style no matter what I'm doing, as you've probably realised, but I actually really loved this look and will definitely be trying it out again in the future.
The Scottish Style Awards!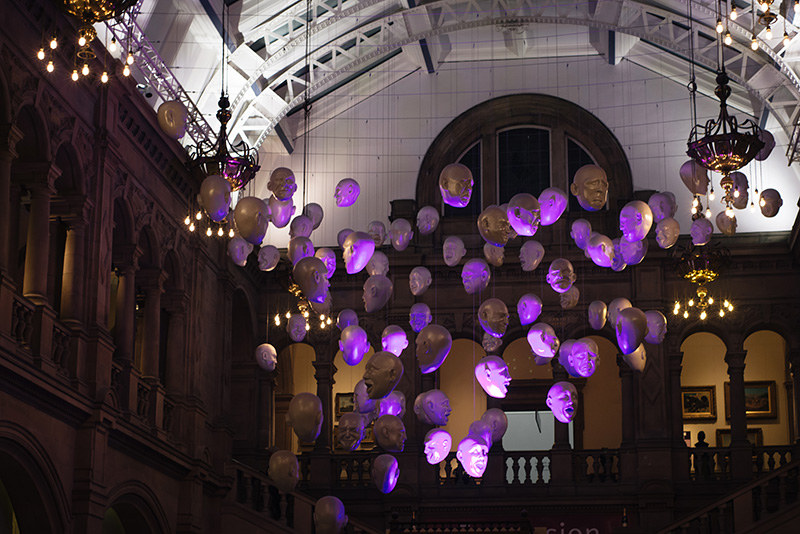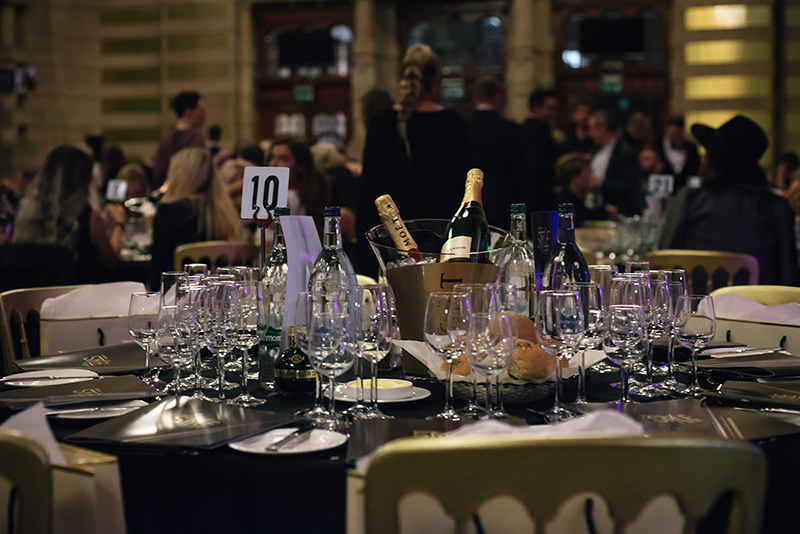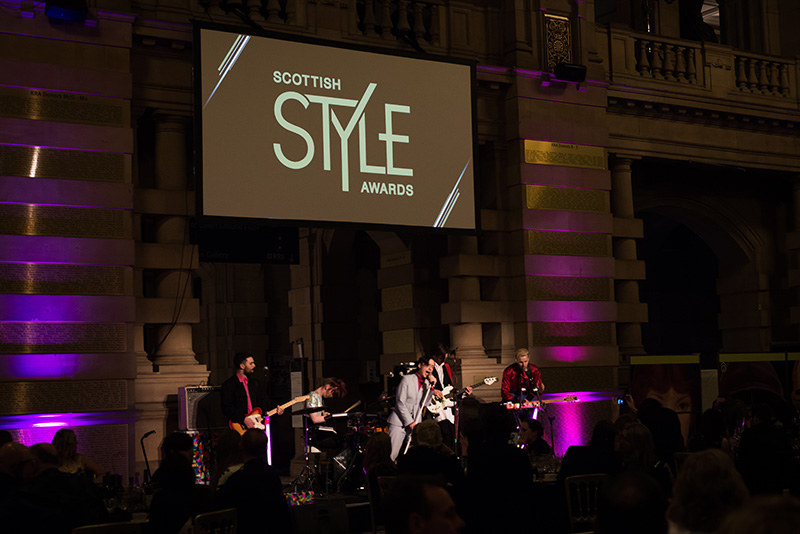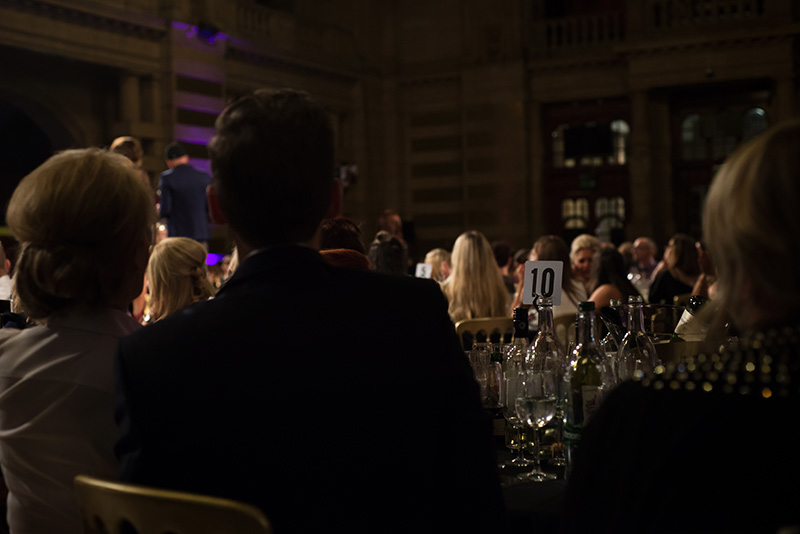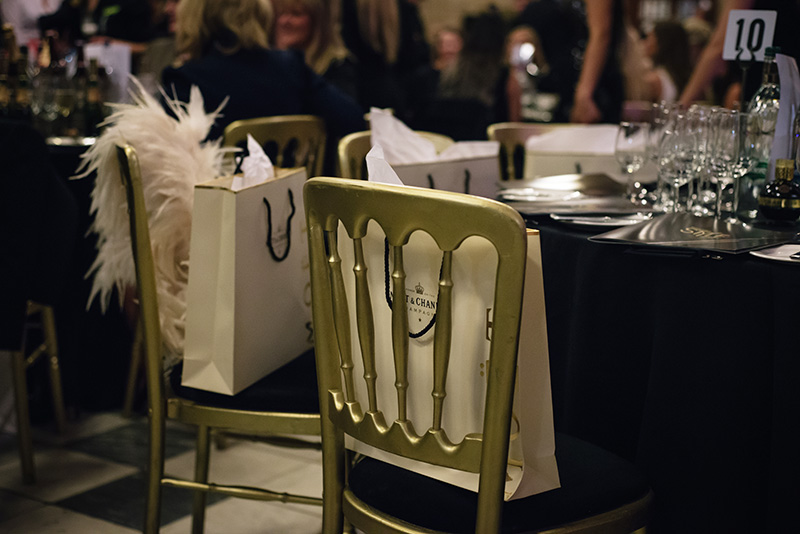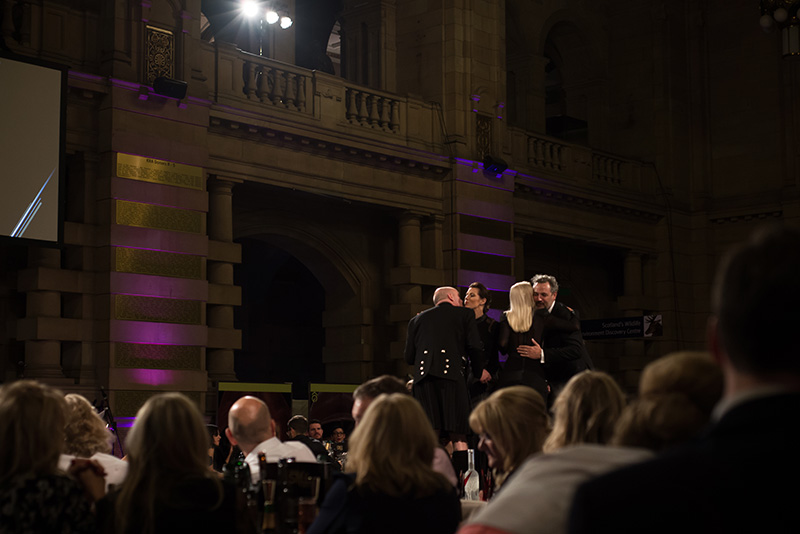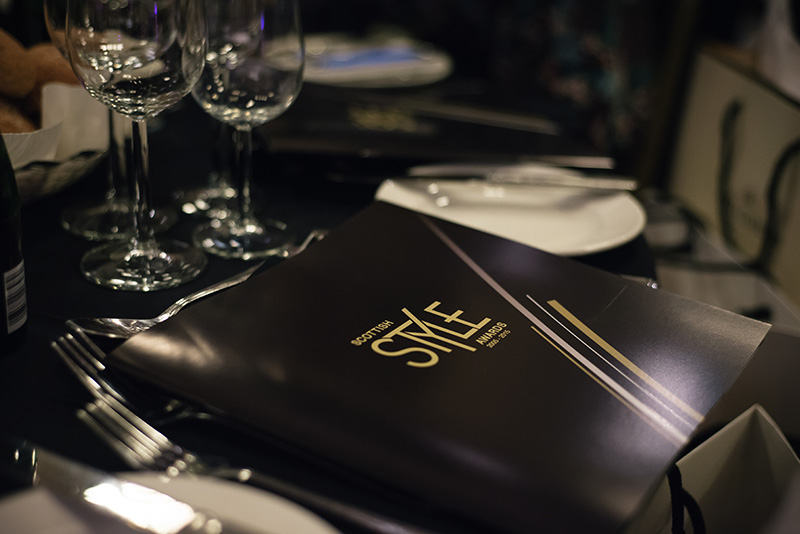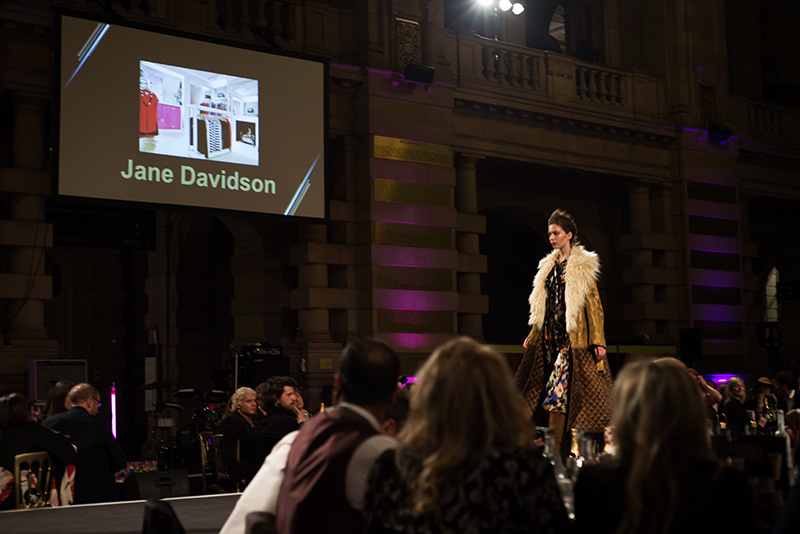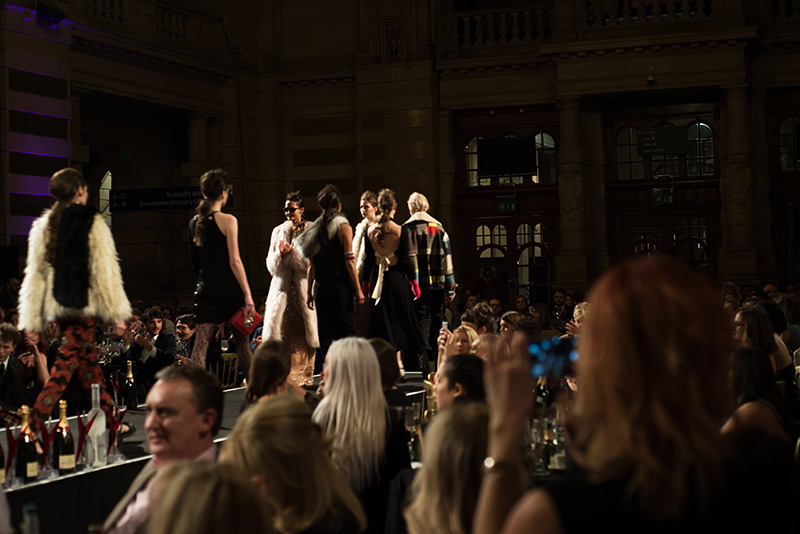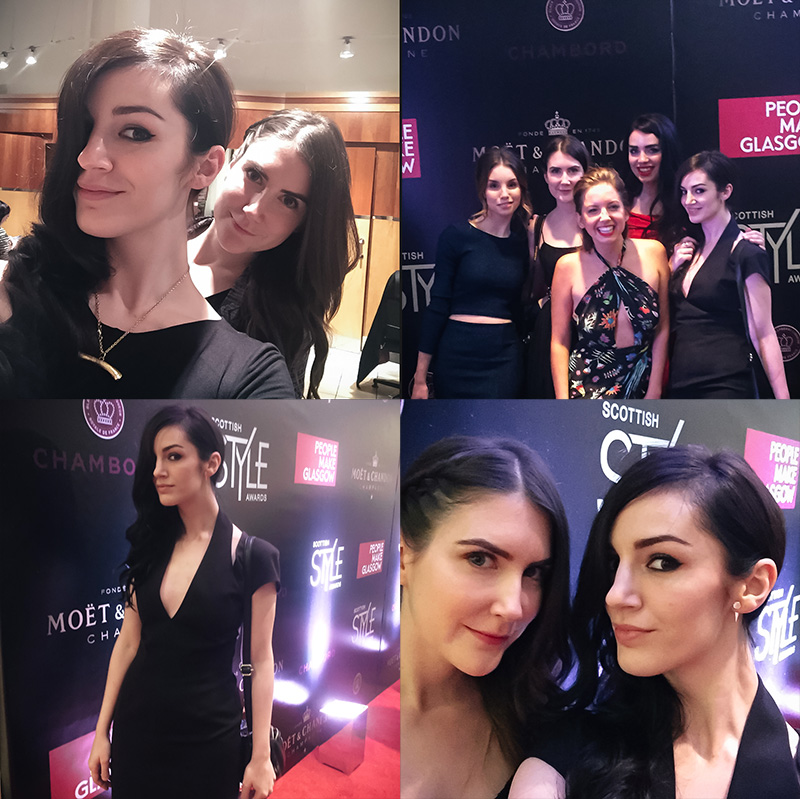 A quick taxi back to the hotel to get dressed and redo our makeup and before we knew it we were on our way over to Kelvingrove Art Gallery & Museum for the awards. The museum itself is so grand and beautiful, it was a perfect setting for the evening. I got to have a little peek inside some of the galleries but I would love to come back here in the daytime to be able to have a proper look around at their collections, which includes one of the finest collections of European arms and armour in the world plus works by Van Gogh, Renoir, Monet and Dali, a vast natural history collection and one of the largest collections of 17th century Dutch and Flemish Old Masters in the UK.
As soon as we walked in we were greeted by Sophie Cave's 'Floating Heads' installation, which looked even ghostlier in the dim lighting and I couldn't stop staring at it and all of the different expressions as we made our way upstairs for cocktails. After drinks and a little mingling (and my foot getting maimed by a dropped bottle of Moët! It's always me!), we were lead back downstairs to our tables for dinner and the main event, hosted by Sophie Kennedy Clark. After a wonderful 3-course meal and plenty of champagne we were treated to a short set from White, followed by the main awards and a catwalk show featuring pieces from some of Glasgow's best boutiques.
I was having a little panic about what I was going to wear the week before, until I remembered I'd scored this beautiful Todd Lynn dress on eBay for such a steal a few months ago and hadn't had an occasion to wear it to, until now! Sadly I wasn't able to get any decent outfit photos of it on, other than these fuzzy iPhone shots, as it was just far too dark inside for my camera. I'm planning to put it on again for a re-shoot though soon, so I can show it off to you guys properly as it really deserves to be seen in all it's glory.
We all had such a wonderful evening and were feeling pretty knackered after such a busy day, knowing we had to be up early for another day full of exploring, we briefly checked out the after party before climbing into a taxi and finally falling into bed with a cup of tea ready for tomorrow.