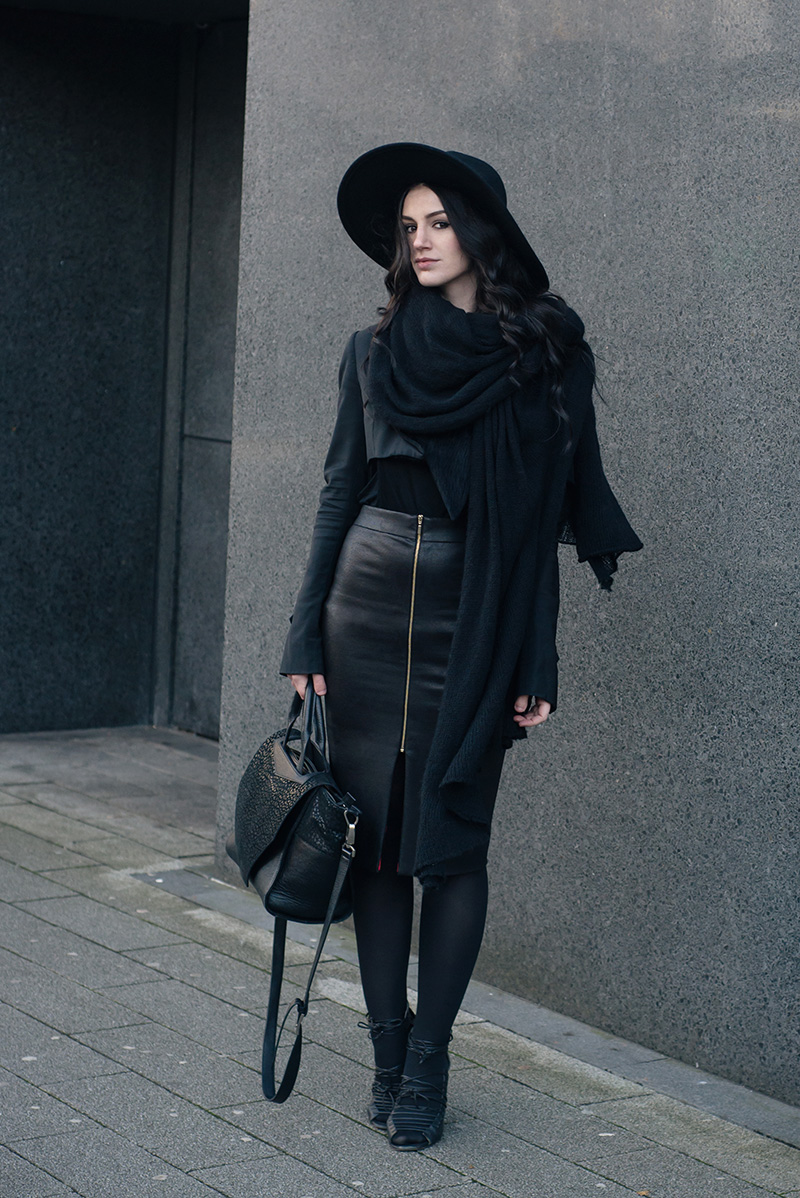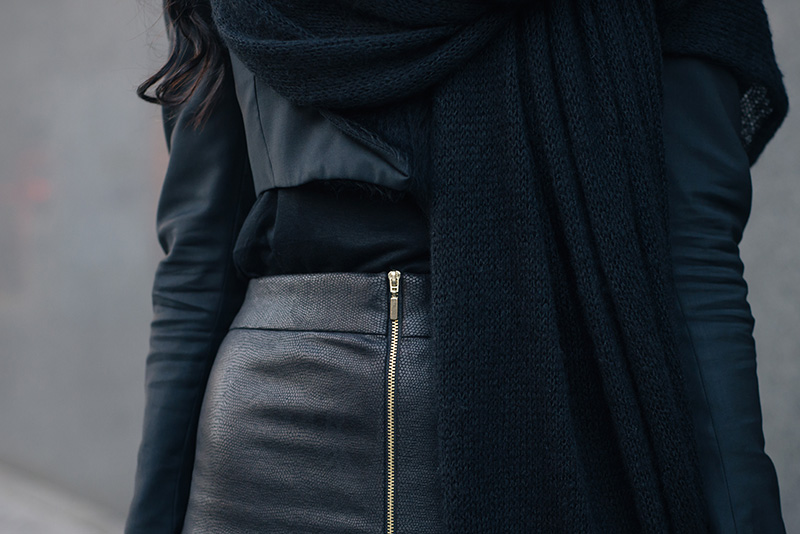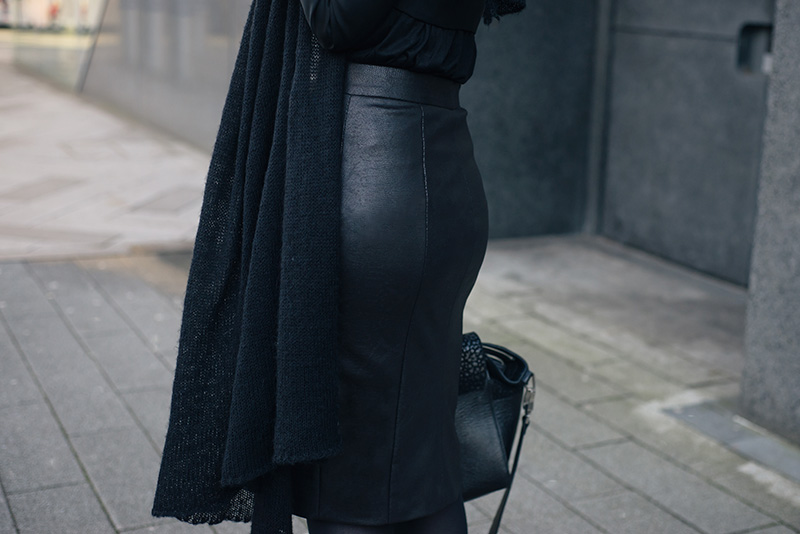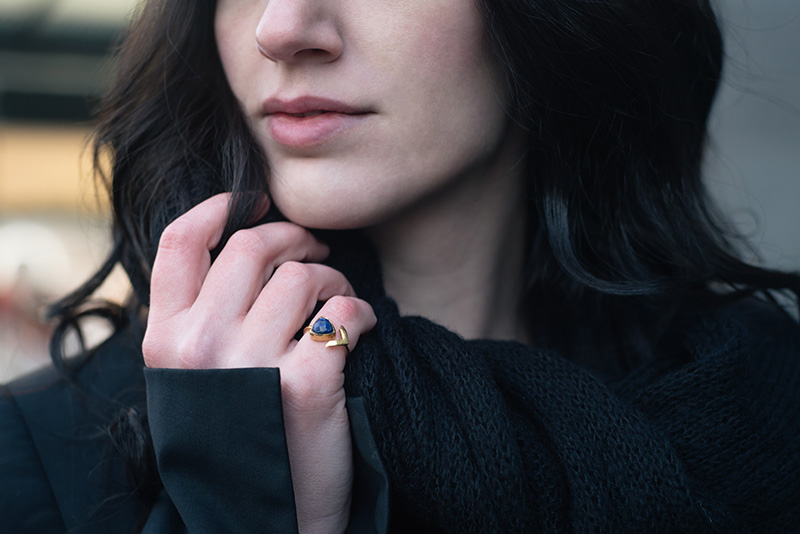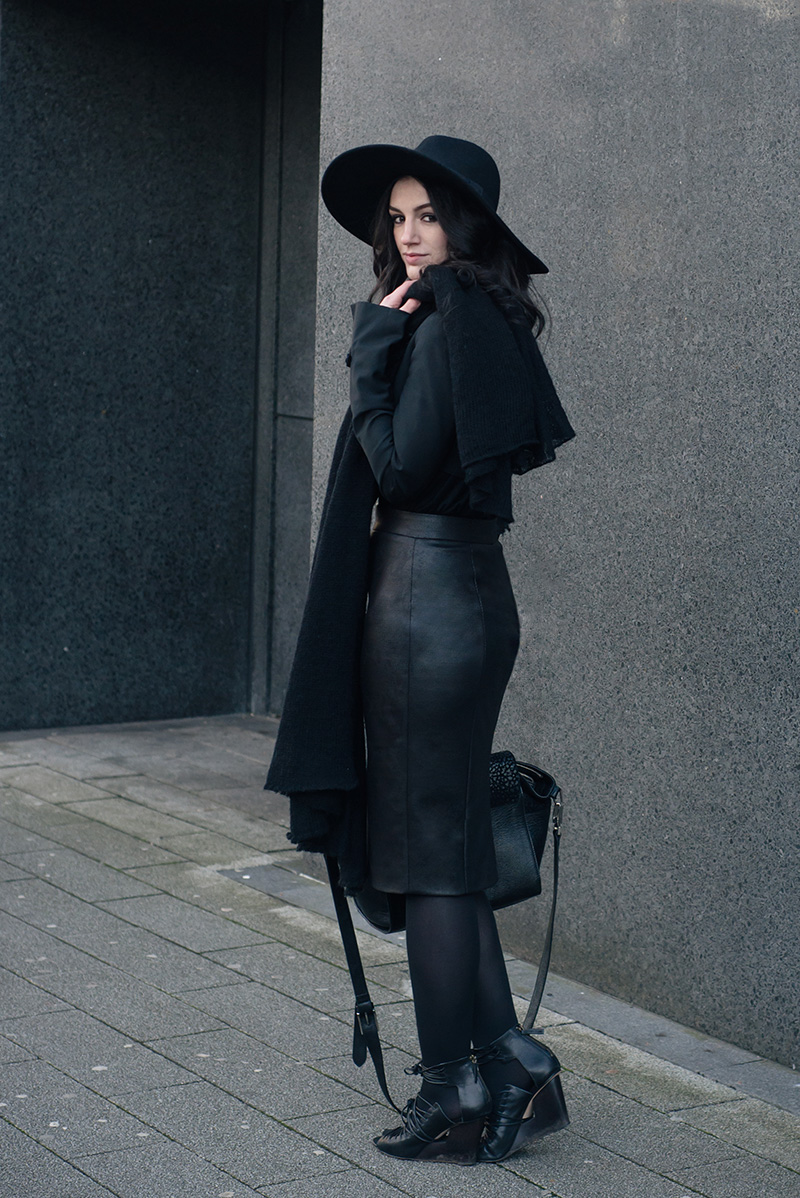 H&M Fedora / ASOS Scarf / Todd Lynn x Topshop Cropped Jacket / H&M Tee / Rita And Phill Custom Fit Skirt * / Ottoman Hands Lapis Lazuli Ring * /
Bracher Emden Bag / Skin by Finsk Lace Up Wedges
I feel like I've had a never ending cold since Christmas, I've felt so run down lately and the weather really hasn't been playing nicely with all the rain either, but I finally managed to get outside and get a new outfit shot. I made the fatal mistake here of seeing that it was sunny outside and thinking it must be warm, it wasn't and I thought my feet might fall off. Don't wear open toe shoes in January!
This skirt came from the wonderful Rita And Phill, who focus on creating custom fit clothing at a really affordable, but fair, price. They're starting off with skirts, because who has ever brought a skirt off the rack that's actually fitted them properly? I always find myself taking them in whenever I buy any tailored ones, especially at the waist where they're always too loose on me. Each of Rita and Phill's skirts are custom made for your body and shape to ensure the perfect fit, you simply send them your height, waist, hip and thigh measurements, choose your fabric and they do the rest. I was so impressed with their service, which was quick and straight forward, and when my skirt arrived I couldn't wait to try it on. It is the most perfect fit, comfortably hugging my shape all the way down and so beautifully made and finished too. Hopefully those shots of my bum up there show just how good the fit is! I'd highly recommend them and I'll definitely be making another order myself soon.
I'm growing a little collection of Ottoman Hands pieces and this ring is the latest addition, I love the mixture of geometrical shapes with a very organic look. I've now become a bit obsessed with glittering Lapis Lazuli too.
PS: You can get 30% off a Rita And Phill skirt with the code 'CustomSkirt552' until February 15th!