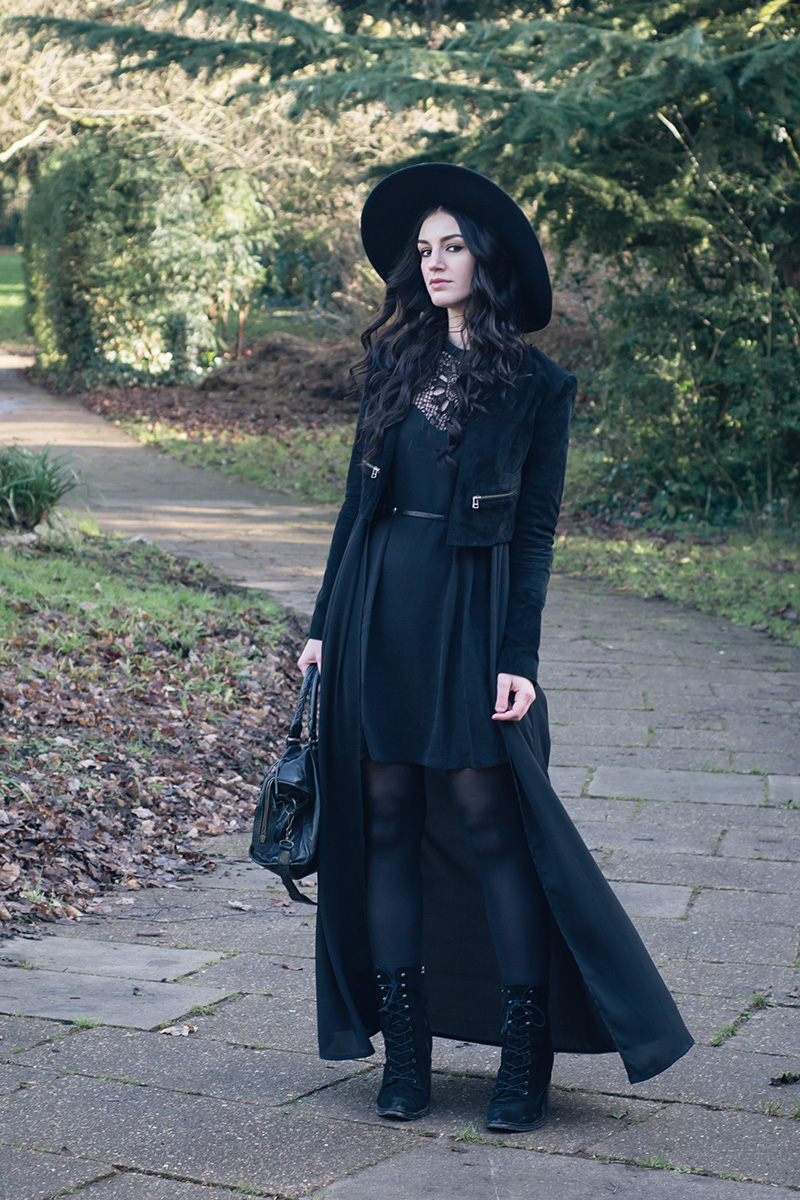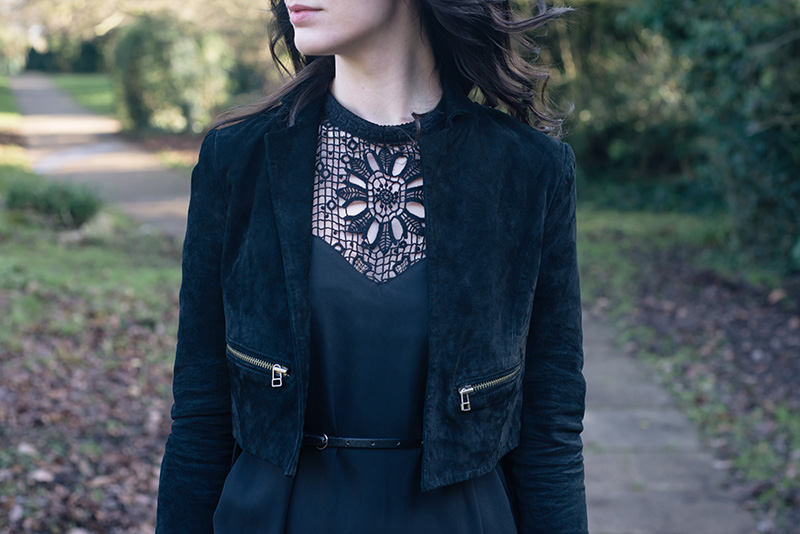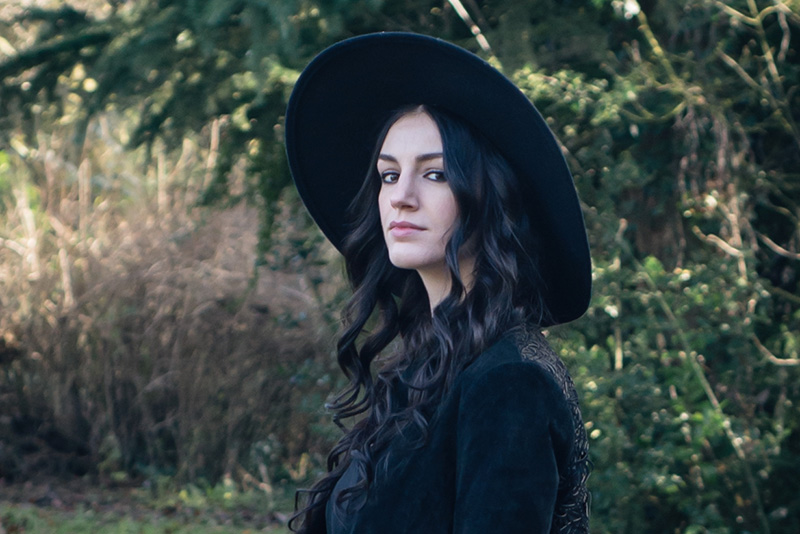 H&M Fedora / Topshop Suede Jacket / SheIn Lace Dress * / Boohoo Maxi Kimono / Gemporia Rings * / Kurt Geiger 'Saturn' Boots / Balenciaga City Bag
With the weather slowly starting to warm up and a little sun finally giving us a break from the non-stop grey days I can't help but start to dream about dressing a bit more summery. For now I'll have to make do with a little lace detailing to give me warm weather vibes though, as it's still far too cold to venture out in anything less.
This dress instantly put me in a bit of a witchy mood as soon as I put it on, the lace is beautifully heavy and it reminds me of stained glass windows on old gothic cathedrals, so of course the fedora had to come out. I had been looking for a new one with a wider, more statement brim for a while and this one from H&M perfectly fit the bill. I still remember how self conscious I used to feel every time I wore my smaller, more classic one out, but even still it became pretty much permanently attached to my head and all I could think about was getting an even bigger one – Saint Laurent's sharp, super wide version is still top of my lust list, the bigger the better!
These beautiful rings were my secret santa present from Gemporia and it's so nice to see that my buyer clearly paid a lot of attention to my blog when picking them out to make sure I got something I'd love.