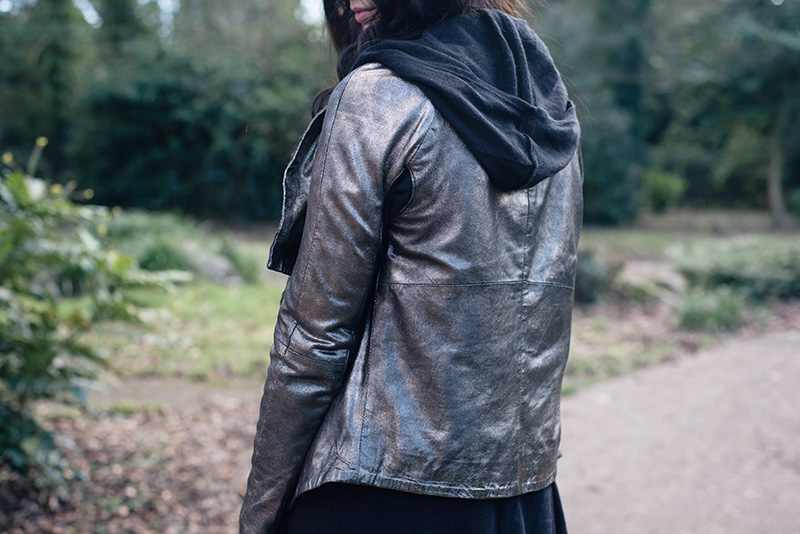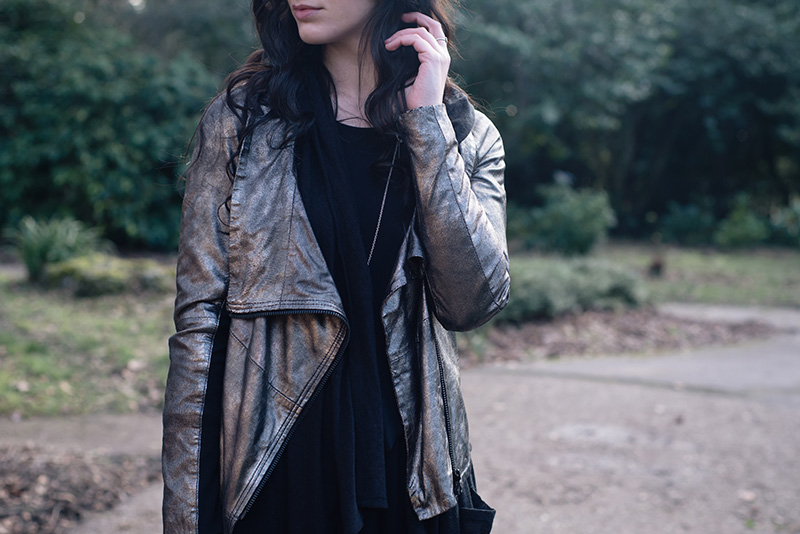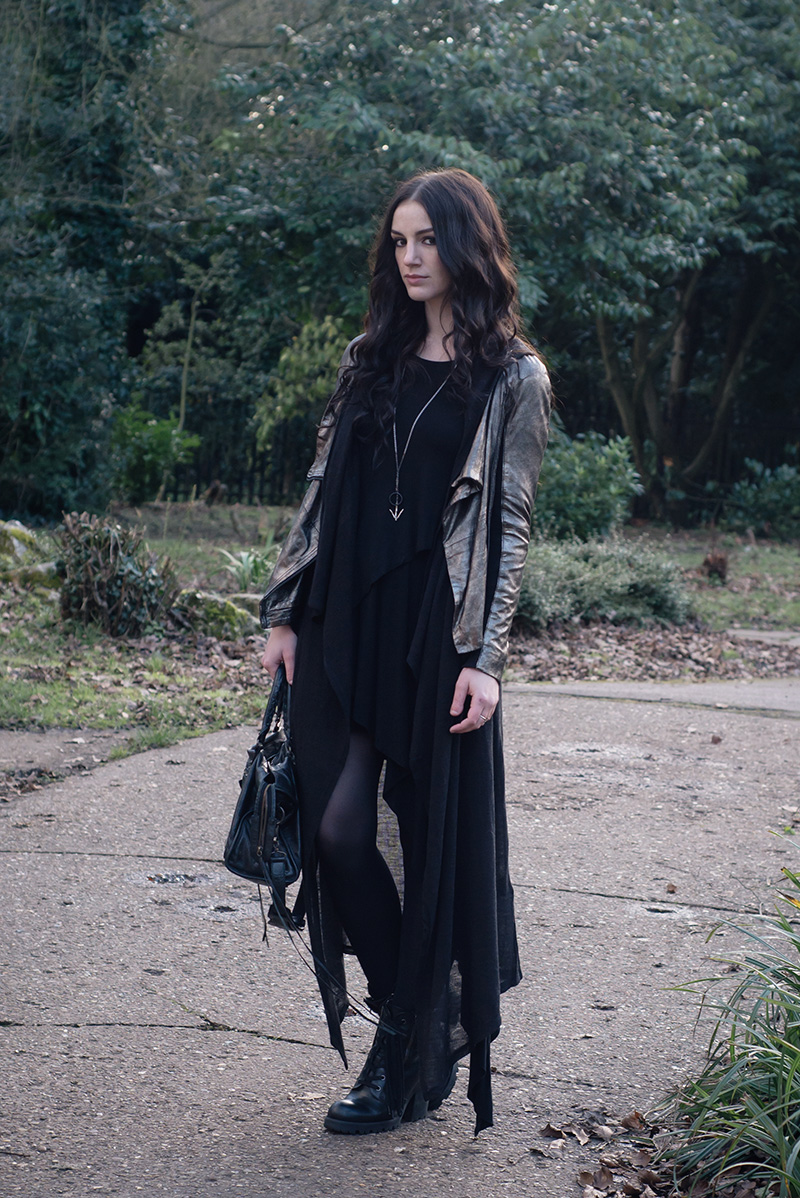 MuuBaa Metallic Leather Jacket / H&M Hoodie Cardigan / FAIIINT Splice Dress /
Hvnter Gvtherer 'Lacustrine' Necklace / ASH 'Poker' Boots * / Balenciaga City Bag
Within half an hour of being at The Clothes Show I'd brought two leather jackets. It's an addiction and my friends are no use in helping me curb it either! I went down just before Christmas with one of my best friends Nat for a bit of a girly shopping day. We headed straight for the designer outlet section where I found a whole rail of sample sale priced leather goodness in my size from MuuBaa, pretty much my idea of heaven and I knew I wasn't going to make it out of there with a healthy bank balance. As soon as I picked up this metallic jacket Nat squealed at me 'it's not black you have to get it!' and so with that advice and the super discounted £99 price tag I couldn't resist, I had to buy it. Obviously.
It's so thrilling to make a truly impulse purchase like that isn't it? Mine always end up being things that become instant favourites that I don't know what I'd do without or total regrets, thankfully this is the former. The grungy pewter colour and slightly distressed finish make it as easy to throw on as any black jacket and I'll forever be a sucker for a nice asymmetric draped front.