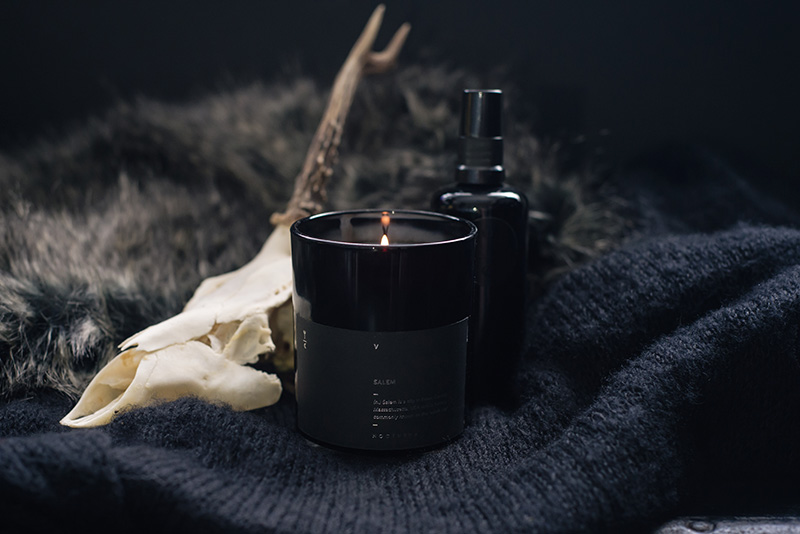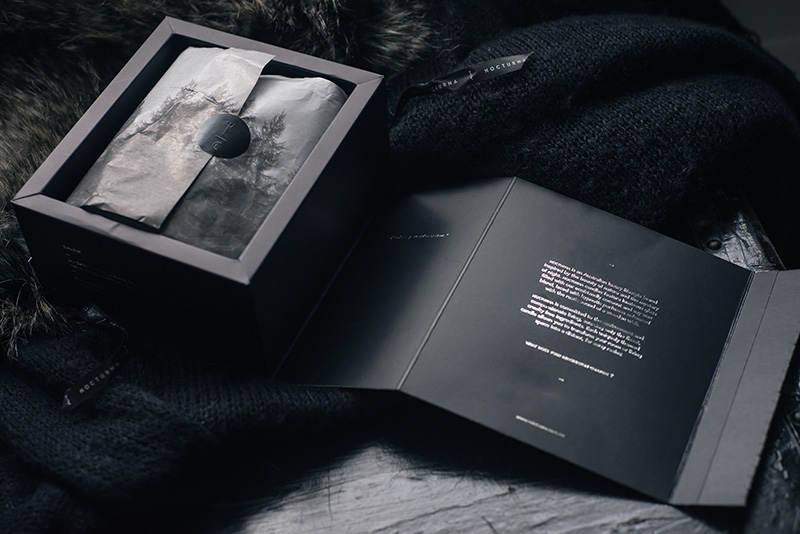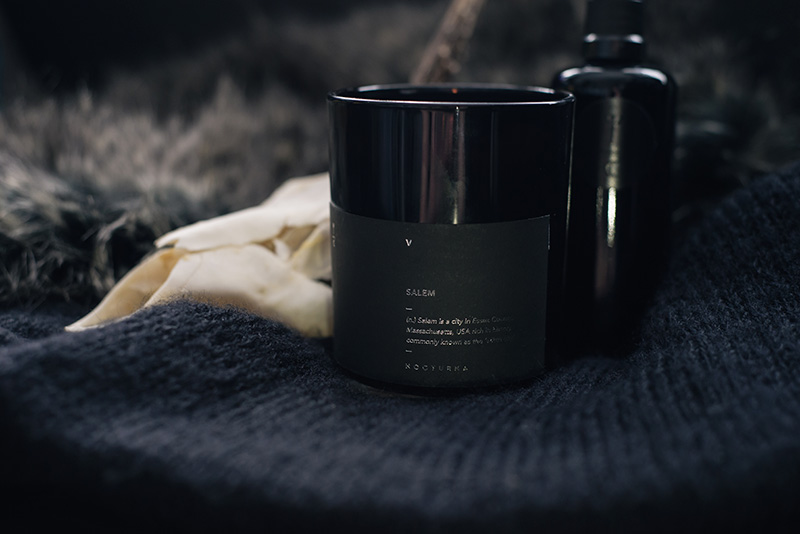 Nocturna 'Salem' candle and Arcana Rose Water mist
I'm slowly working my way through buying each piece on my indie designer and jewellery wishlists, and last month I finally got my hands on one of Nocturna's candles. I have been meaning to try them out for the longest time, the names and scents really intrigued me and of course they look absolutely beautiful in their black glass holders too.
All of Nocturna's candles are hand poured in Australia, they are made from only the finest cruelty free ingredients and are vegan friendly. Crafted from an eco friendly coconut and soy wax blend, which is harvested from sustainable sources they are free of additives and dyes making them clean burning and safe for both humans and the earth.
I was torn between which to get first, but I finally settled on 'Salem' after Sam told me it was her personal favourite. It's an oriental scent made up of frankincense, myrrh, balsam, patchouli and sandalwood, the fragrance is beautifully delicate and not overpowering like some candles can be. It sounds like a weird thing to say, but it really reminds me of the way Nico's fur smells. I mean that in the best way possible too as it's one of my most favourite scents, I'm always burying my head in his fur! Huskies do not have a typical 'doggy' odour and smell kind of like puppies do, it's this lovely outdoorsy, warm, sweetly powdery smell and it's so comforting. That's the perfect way to describe this scent too, comforting. I've been burning it whilst curled up on the sofa at night reading or laying down listening to soft music, it's incredibly relaxing. My favourite thing though is the wooden wick, which makes a gentle crackling noise as the flame flickers and gives off a subtle smokey fragrance, like a log fire. None of my other candles quite measure up now.
I also couldn't resist adding the newly released Arcana Rose Water mist to my order, I love a nice toner and I was completely drawn in by the beautiful black violet glass bottle too. Made from double distilled and 100% pure certified organic Rose Otto water sourced from the sacred 'Valley of Roses', the fragrance is absolutely intoxicating and it has become the perfect final step in my nightly cleansing routine. I like to use this routine as a way to wind down ready for sleep, using balms and relaxing essential oils to massage the skin. I've been misting this over my cleansed face to lock in moisture, it's super hydrating and refreshing on the skin and the fragrance is wonderfully calming before climbing into bed.