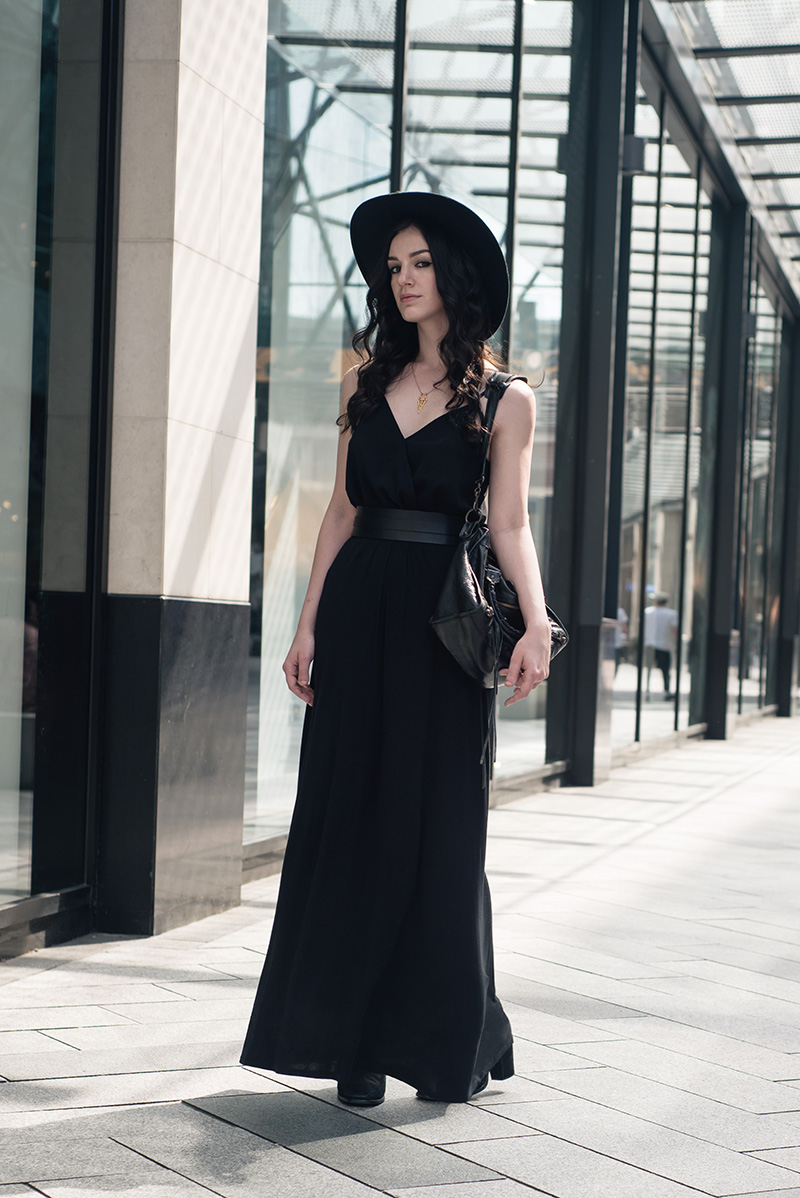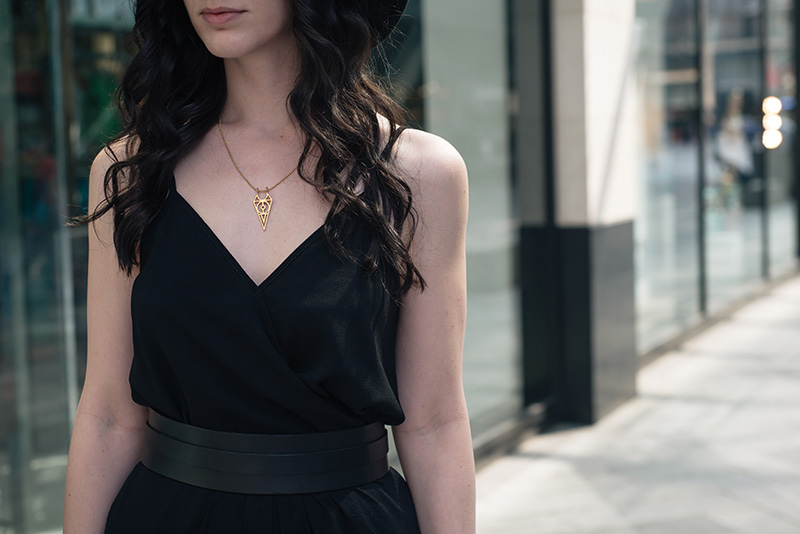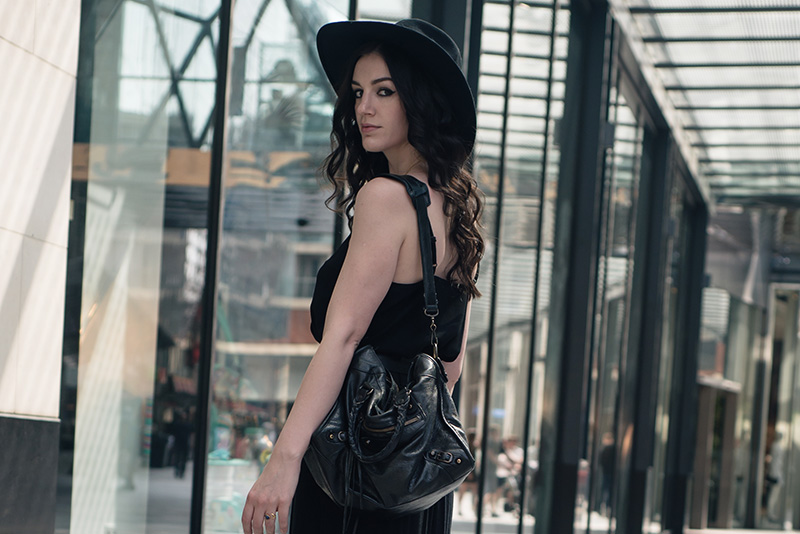 Catarzi Fedora / ASOS Cami / Pieces Leather Belt / New Look Maxi Skirt / RockLove 'Chevron' Necklace / Balenciaga City Bag
Lets just pretend it's still nice enough outside to be wandering around in nothing but a little camisole and maxi skirt, shall we? Oh, and also that I'm not starting off yet another outfit post talking about the weather, again. I swear the reason us Brits are known for being such a miserable bunch is entirely down to the fact our weather can never make its mind up.
As you've probably seen over the past few outfits, this leather belt has become one of those pieces I haven't been able to stop wearing. It seems to add that perfect finishing touch to almost everything, and accessories like this are priceless when it comes to all black summer dressing. The heat means you can't just rely on piling on the layers to make a look interesting, so investing in a few good accessories is key. That doesn't necessarily mean they need to be super statement making though. I love the simplicity of this one, and the multiple ways it can be worn (here it's backwards), it adds interest but in a quieter and more subtle way.