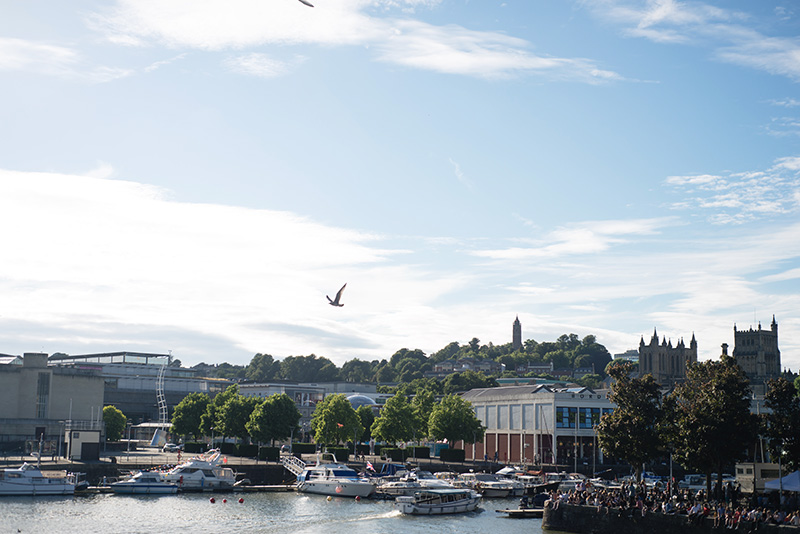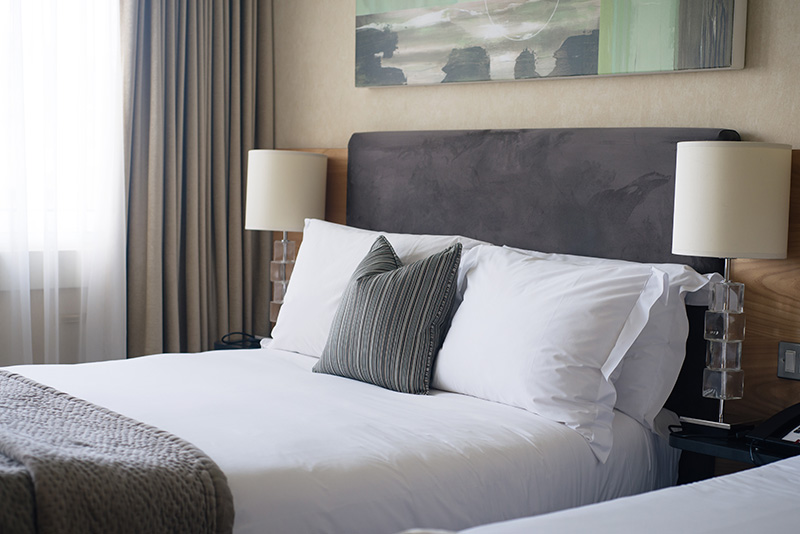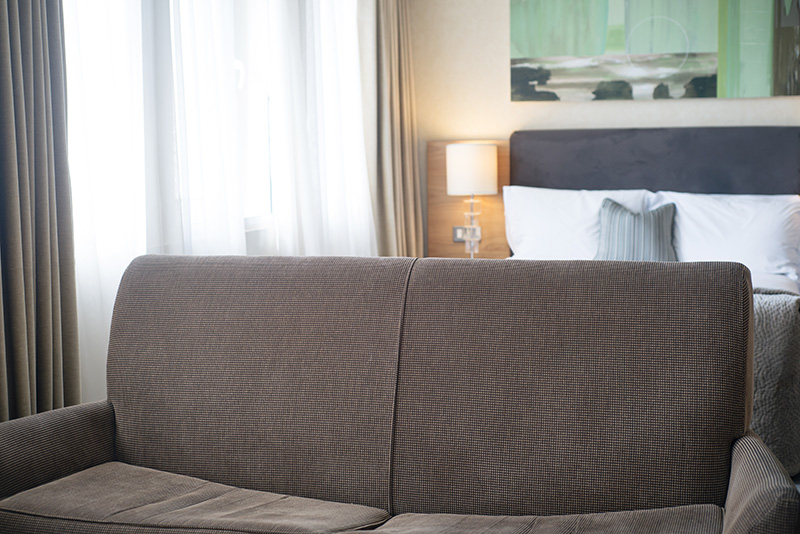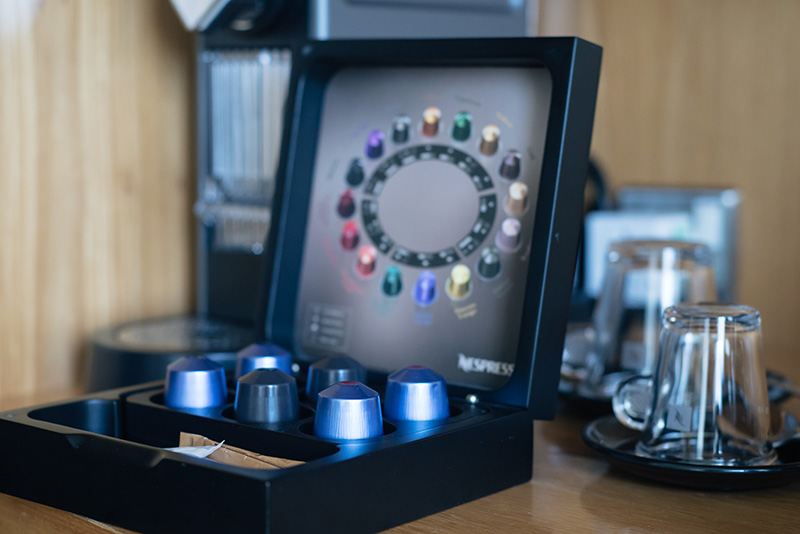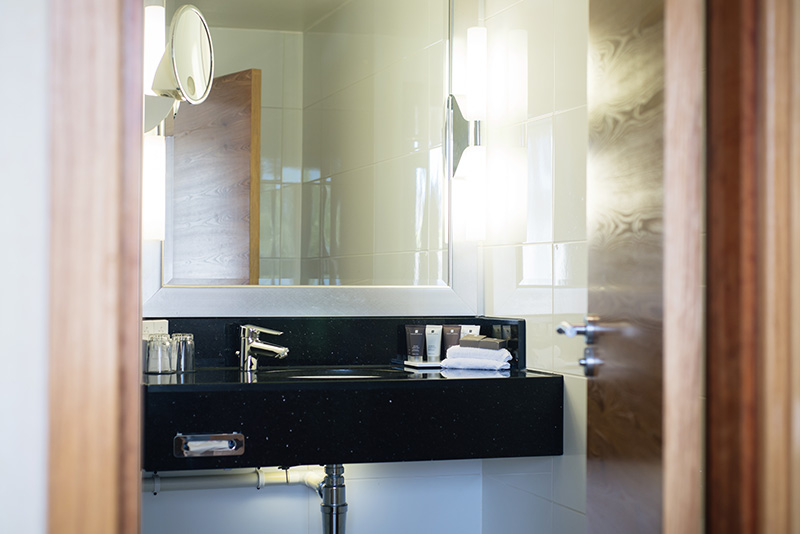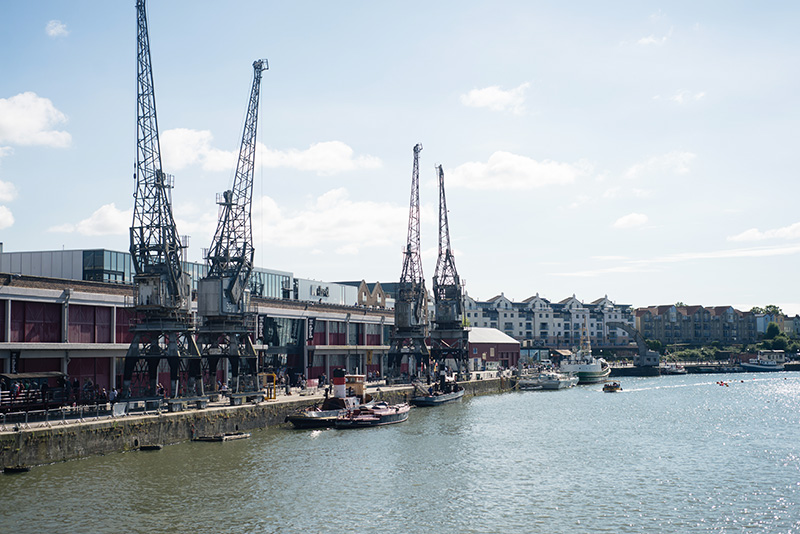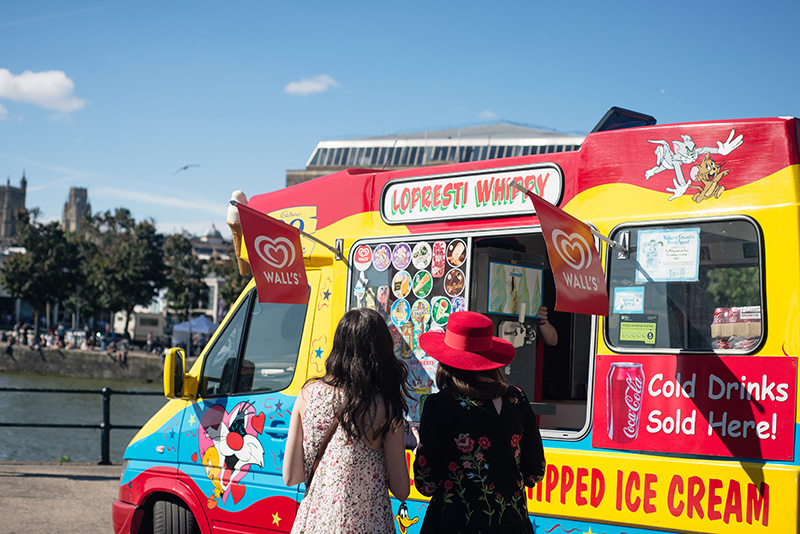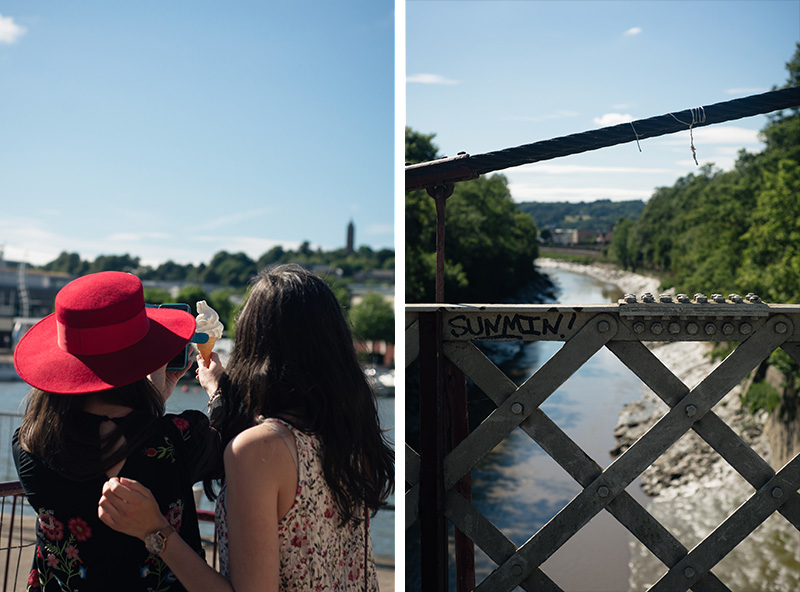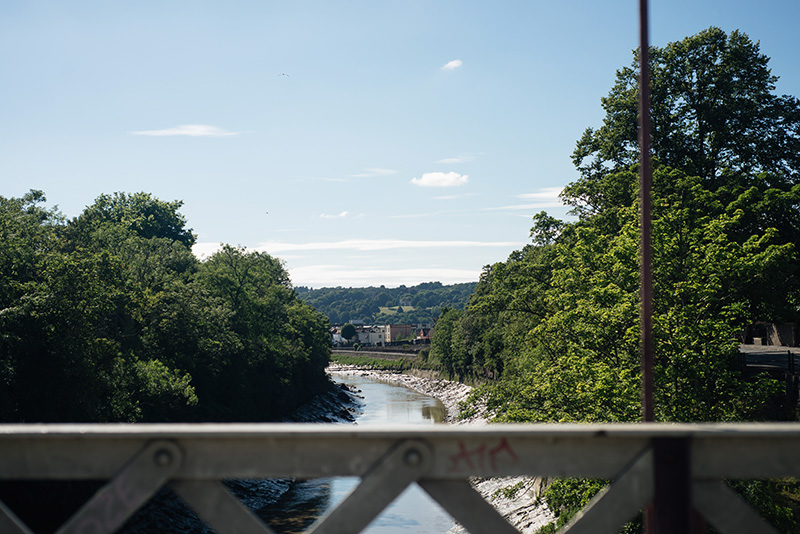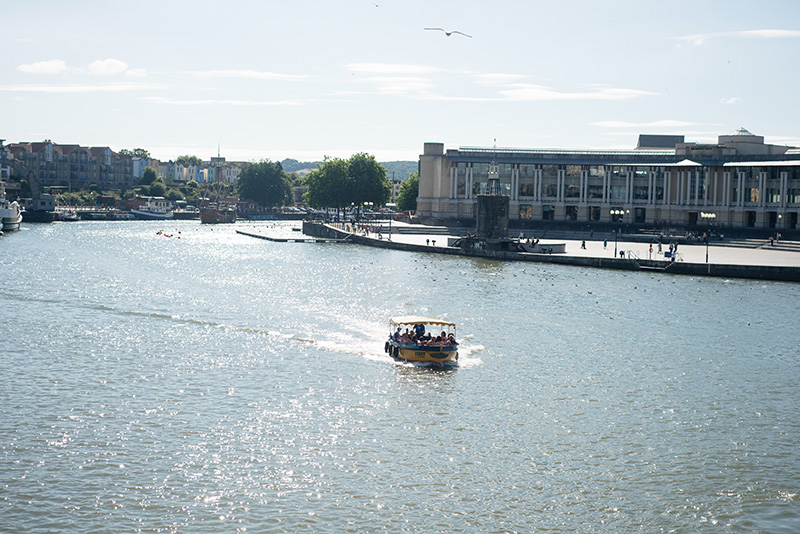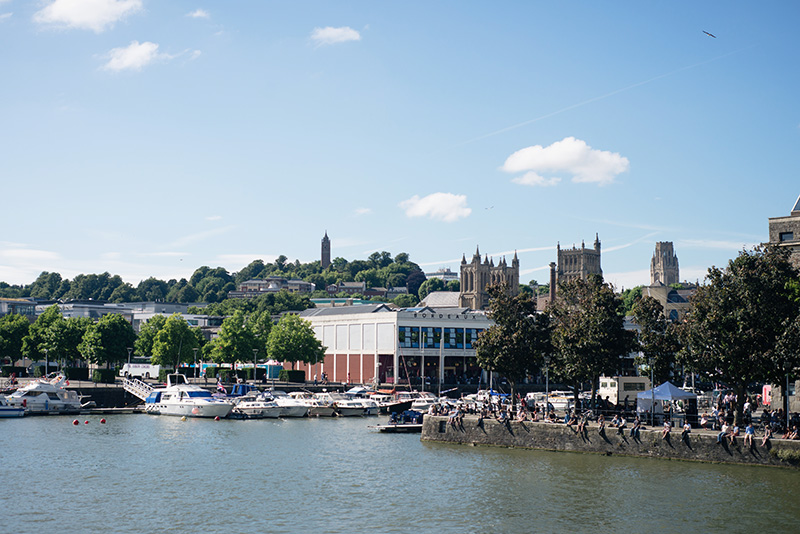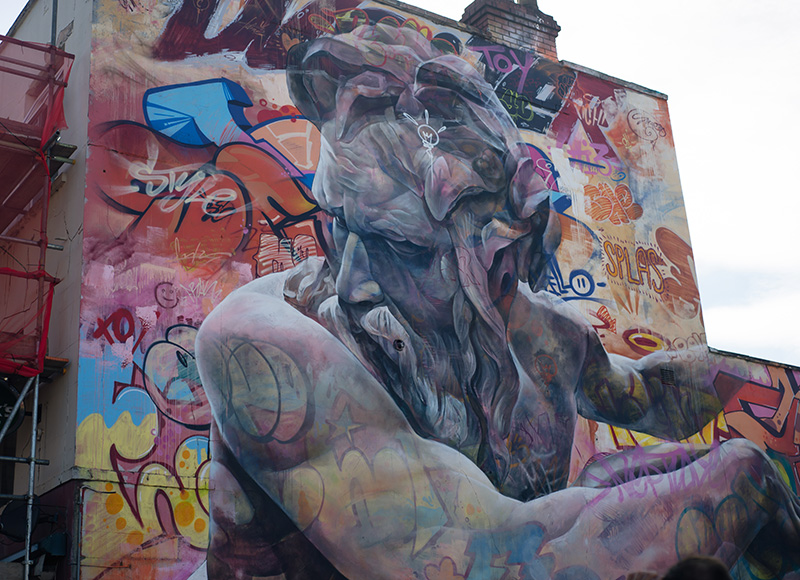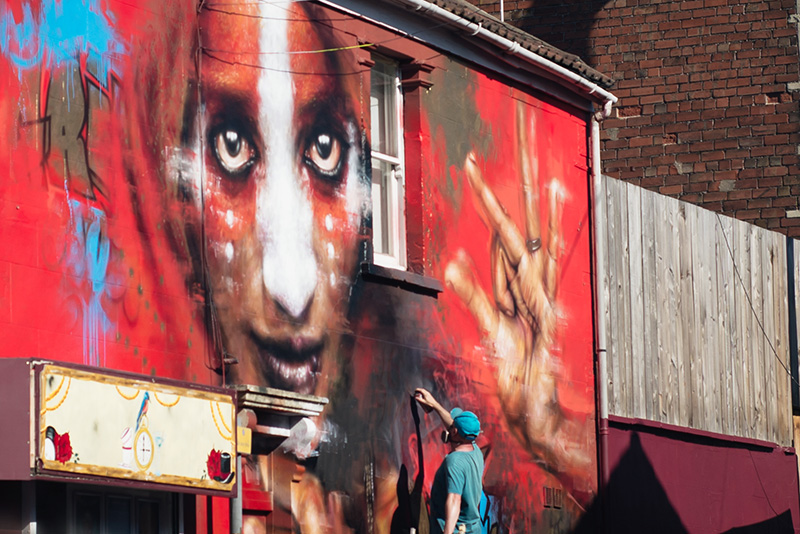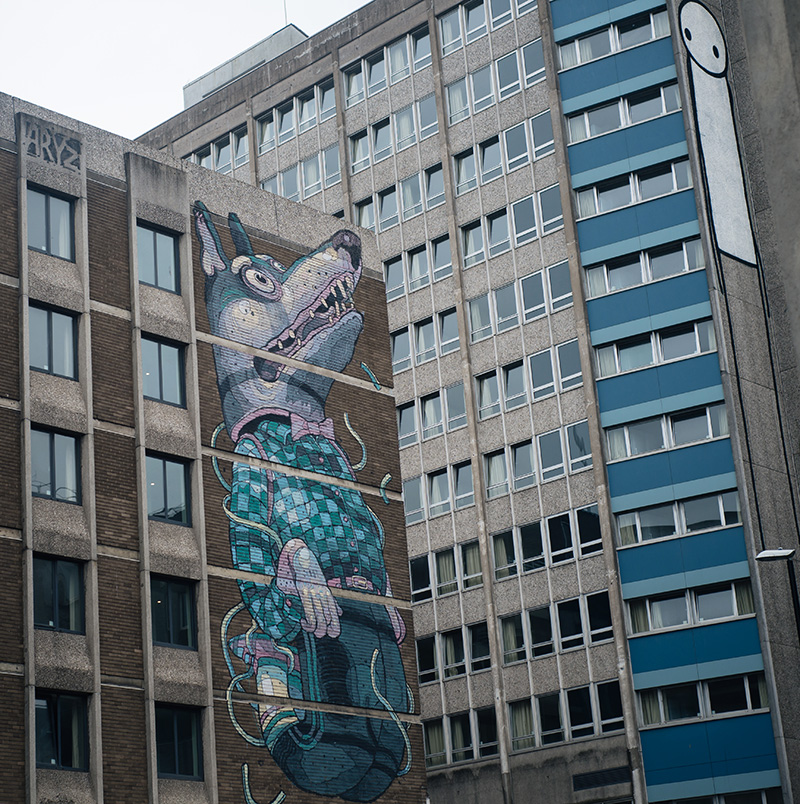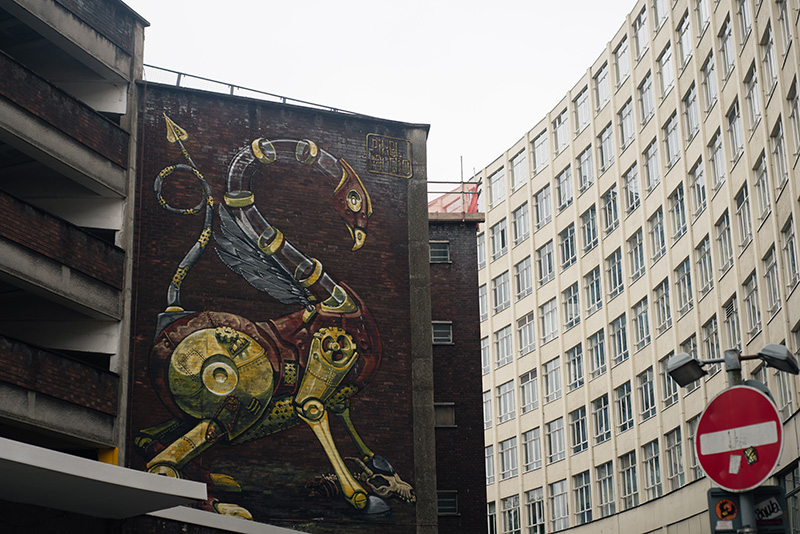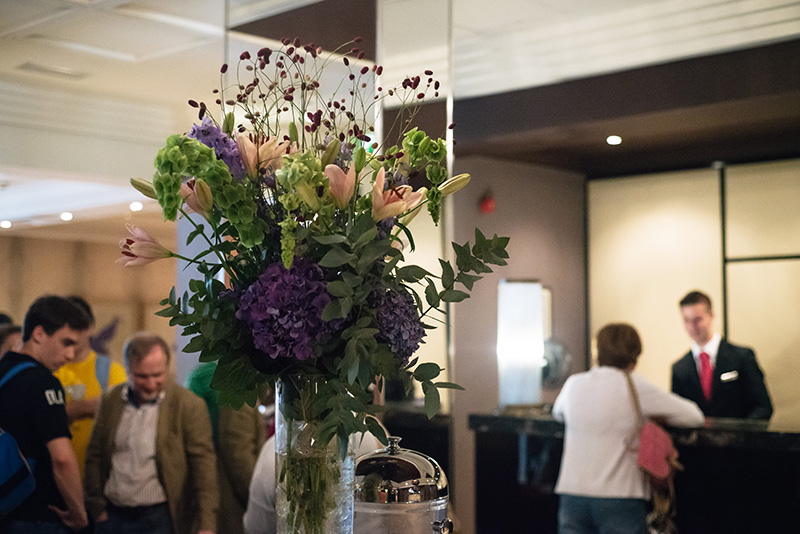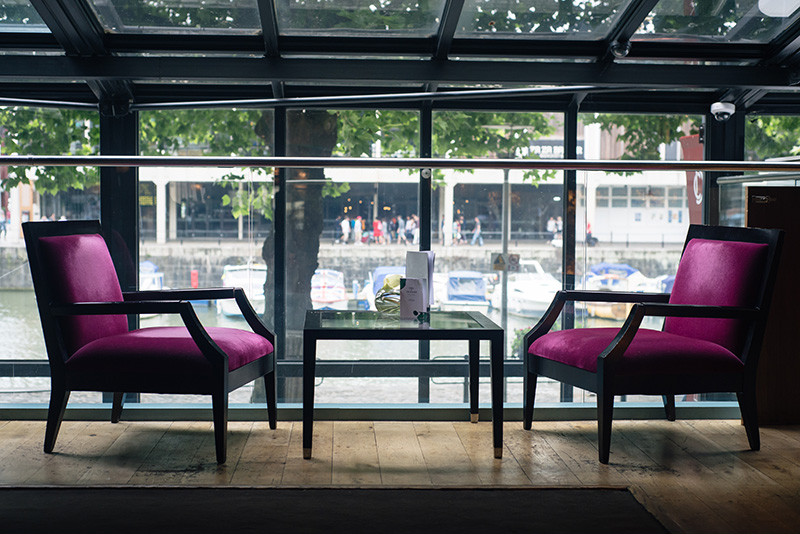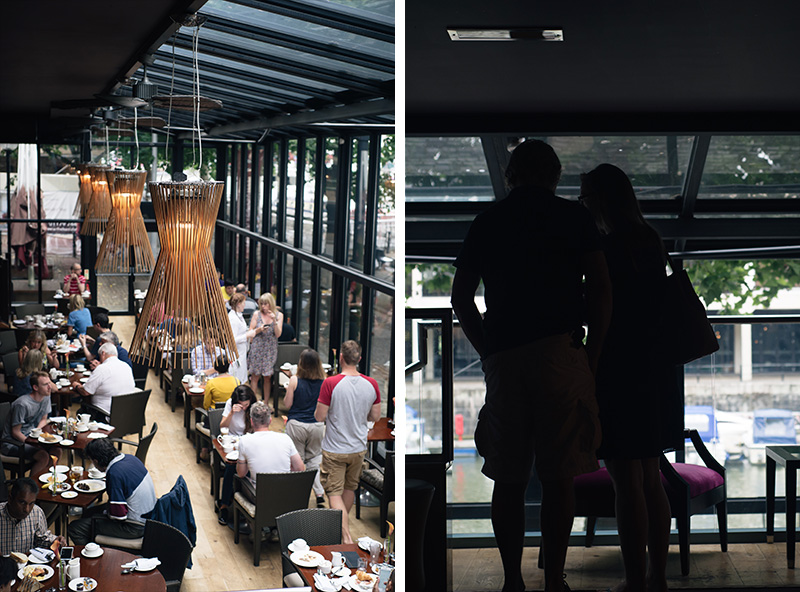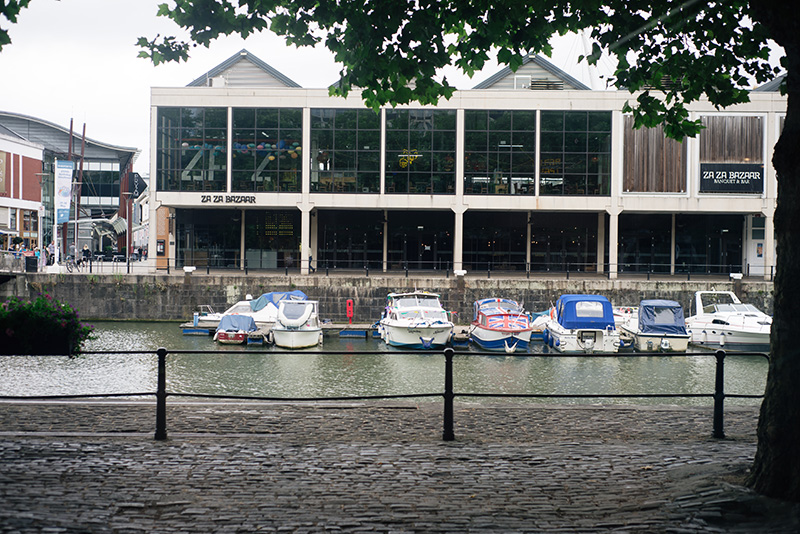 The Bristol / Harbourside, Bristol
With September fast approaching, it was time to schedule in Jade's final wedding dress fitting and make any last minute adjustments to the design before I started on the real deal. We had so much fun when we all went down to London for her first fitting, so we thought we'd go over to Bristol this time, and let Tara show us around her city.
This was my first visit to Bristol and I was super excited for the excuse to explore a new place, especially one I'd heard so many great things about, and with such a vibrant street art scene too. After a scenic coach ride through the pretty south western countryside, I met Tara at the station and we made our way over to check in to our room for the night.
We were booked in at the beautiful The Bristol right by the harbourside, and it couldn't have been a more perfect base for us. Just a short walk from the station and located within the city centre, it was on the doorstep of everywhere that Tara wanted to show us around. We excitedly made our way up to our 5th floor room and were greeted with a gorgeous, bright and airy room with it's own little lounge area and beautiful views across the harbour. Filled with natural light from the large windows and spacious enough for our little group to gather around as I finished fitting the dress, it was the ideal setting for this important moment. The room was so much bigger than we expected too, and with so many nice little extras, from the Nespresso coffee machine to the robes and Temple Spa toiletries, it felt like a real treat to be staying here.
After Jade's dress fitting (sorry, no sneak peek photos allowed!) we headed out to explore Bristol and check out Upfest, which I was incredibly excited to see was on at the same weekend we were there. Our first stop was of course the harbour. It was the perfect hot, summery day and there really is nothing like being besides the water with an ice cream in hand on days like this. If I lived here, I think I'd be doing this every time the sun came out! We made a stop at Bagel Boy for a quick lunch, and then wandered around the streets watching as artists from all over Europe painted large murals across Bristol's buildings as part of Upfest. I love how Bristol has really embraced street art, seeing these incredible pieces everywhere you look gives the whole city such a cool, creative vibe. It's transformed so many of the dull, grey buildings into things worth stopping to look at, and I did, I spent so much of my time looking up.
We spent the night checking out Bristol's nightlife for Jade's impromptu hen party, before ending up back at our hotel with a pizza and talking about boys for hours like a couple of teenagers! Despite the many cocktails we'd drank, we both had the best nights sleep and woke up feeling fresh and ready for breakfast. Tara came by and met us in the lobby so we could all eat and spend a last couple of hours together before we left. I always joke that breakfast is my favourite thing about staying in a hotel, and I was definitely not disappointed here. A full selection of hot breakfast, including the most delicious vegetarian sausages I've ever tasted, plus bread, pastries, cereals, fruit and my favourite – a pancake machine! Push a button and a minute or so later, two fresh pancakes pop out! As we ate and talked about the night before, we listened to a live pianist playing soft jazz by the hotel bar and filled ourselves with tea and coffee ready to head back home.
We had the loveliest mini weekend in Bristol, and our stay at The Bristol was the icing on the cake. Both the hotel and our room were beautiful, and had everything we could have wanted, plus plenty of nice little extra touches too. I'm already excited to go back and explore a little more of this vibrant and creative city.