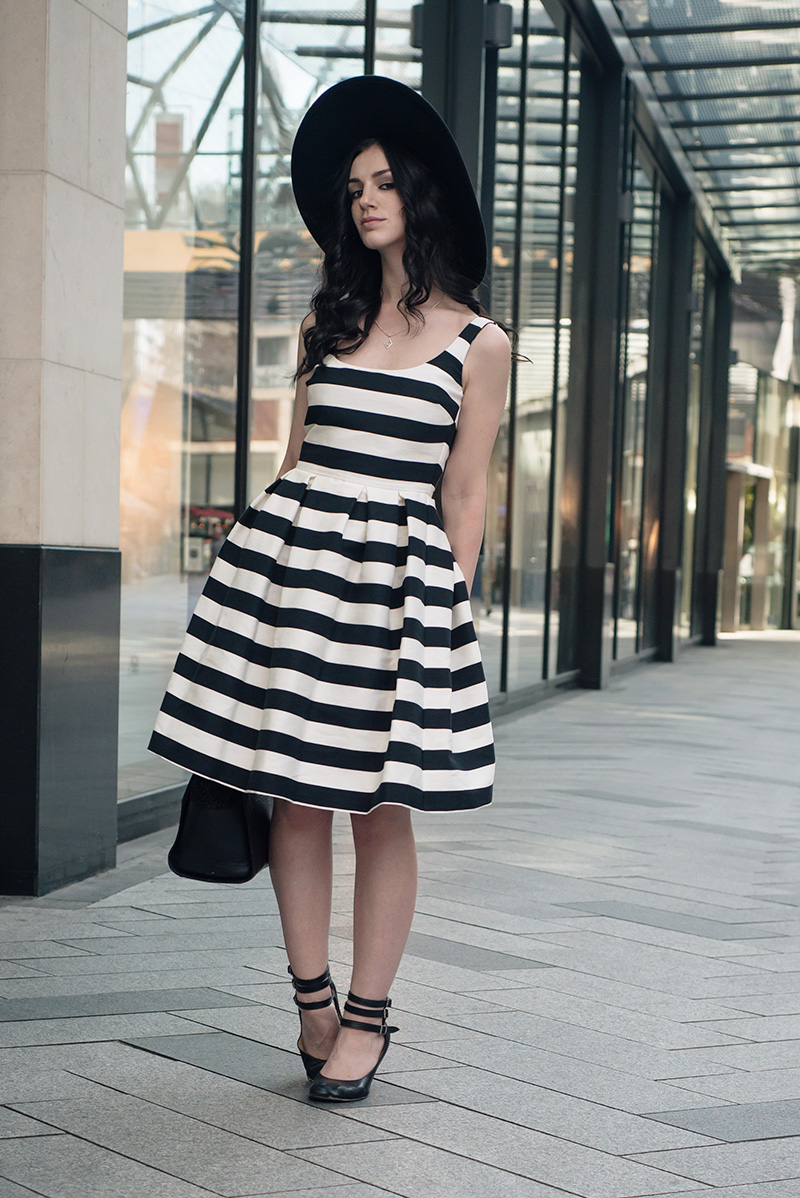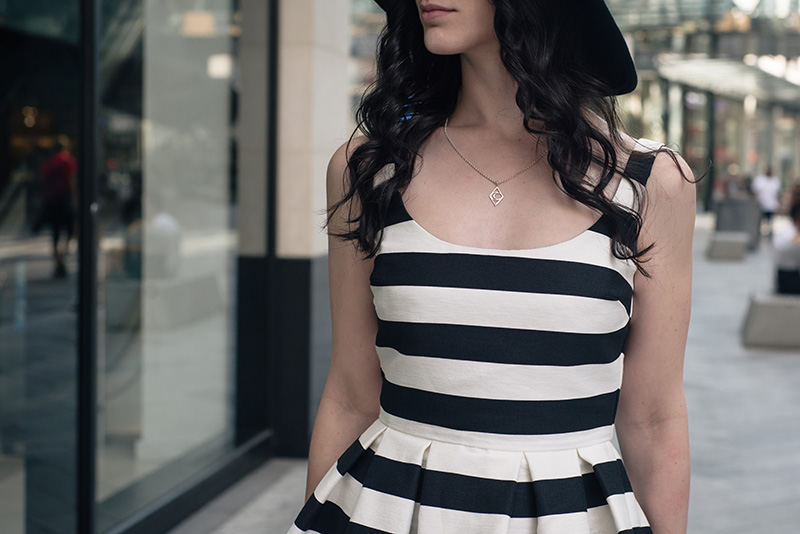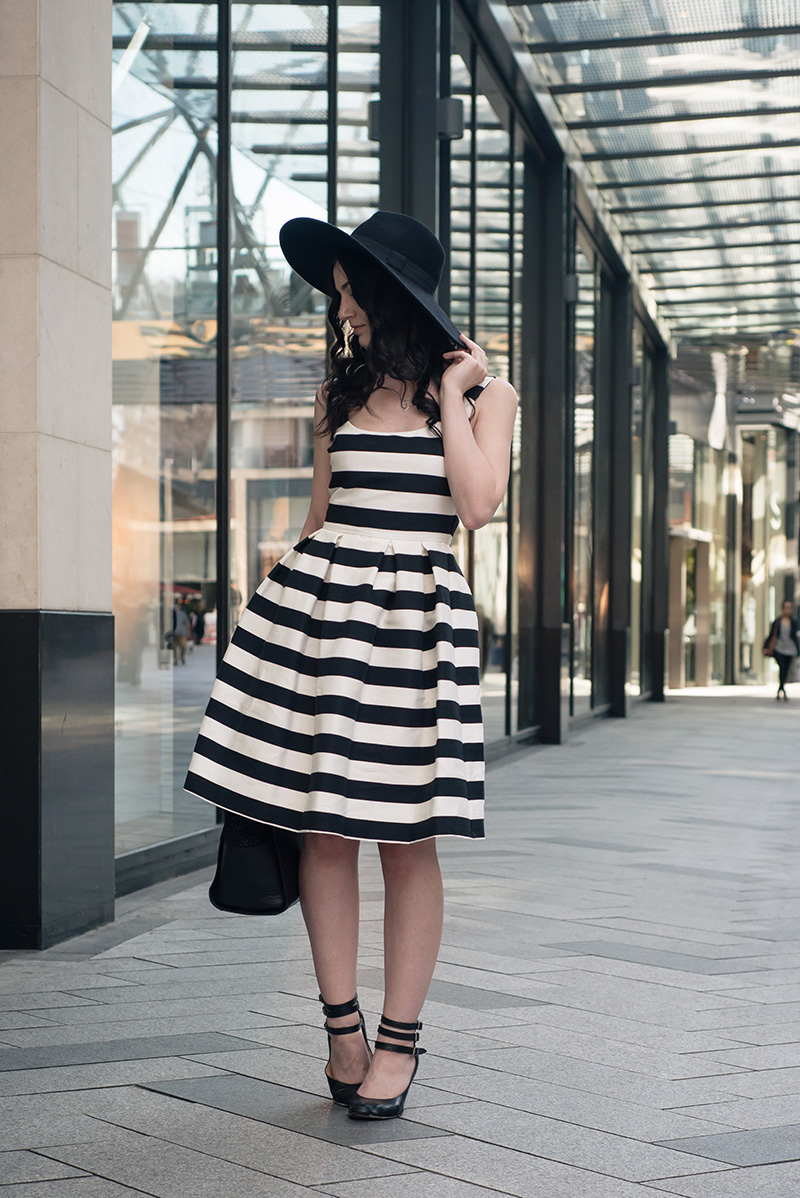 Warehouse Striped Dress * / H&M Wide Brim Fedora / Bloody Mary Metal Tribal Moon Necklace / Vivienne Westwood Animal Toe Heels
And now for something completely different… If you know how much I love Monty Python, you'll understand just how much I've been dying to type that ever since this dress arrived!
It's definitely different, and pretty bold compared to my usual shadowy black layers, but even despite this it still feels very me. Black and white stripes have long been a part of gothic fashion, and though I do usually tend to steer clear of them to avoid looking too costumey or like a teenager who just discovered Hot Topic, I've always had a soft spot for the right kind of stripe.
I think the key is in choosing a more grown up version and paying close attention to the fabric they're adorning. Here they're thick and blocky, laid over a beautiful heavyweight cotton. The off white colour softens the print, whilst still maintaining a very graphic look and when combined with the structured prom dress silhouette, gives it a super classy feel.