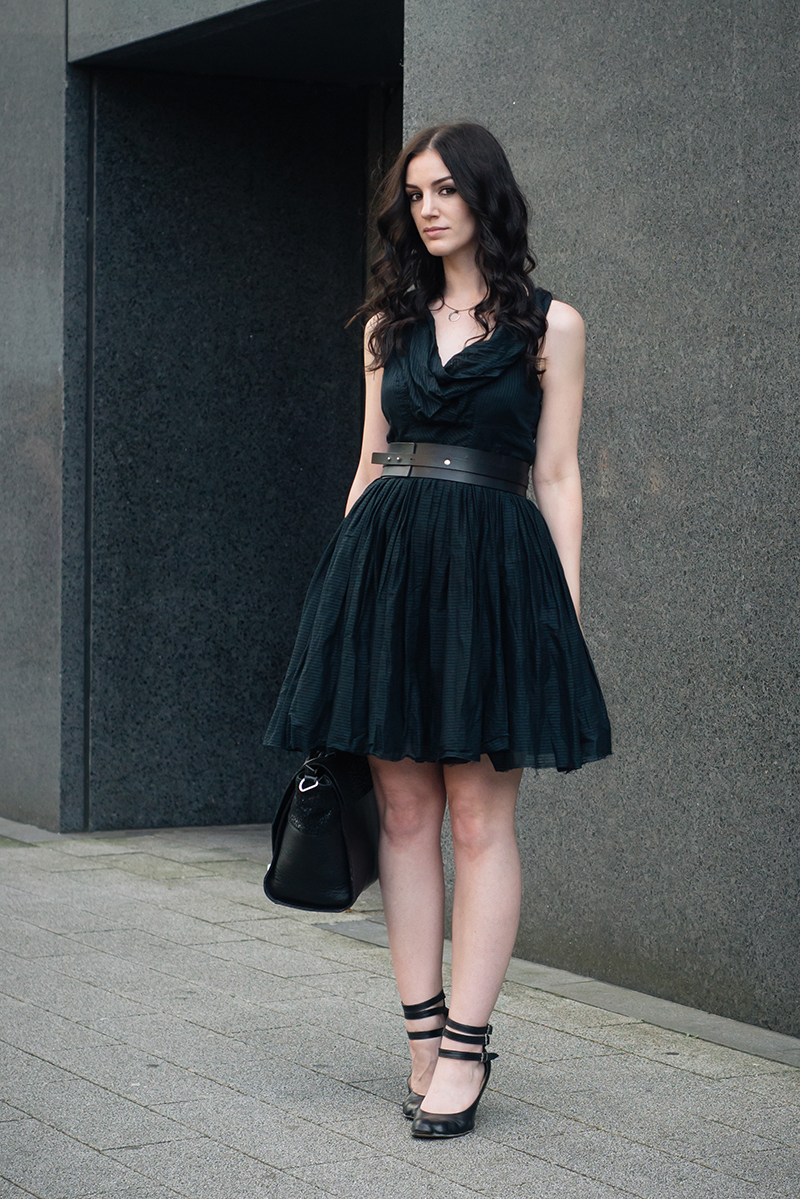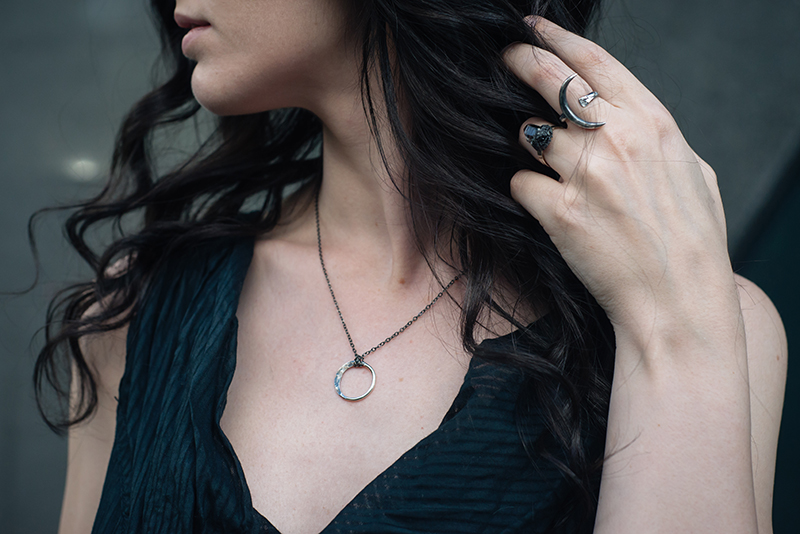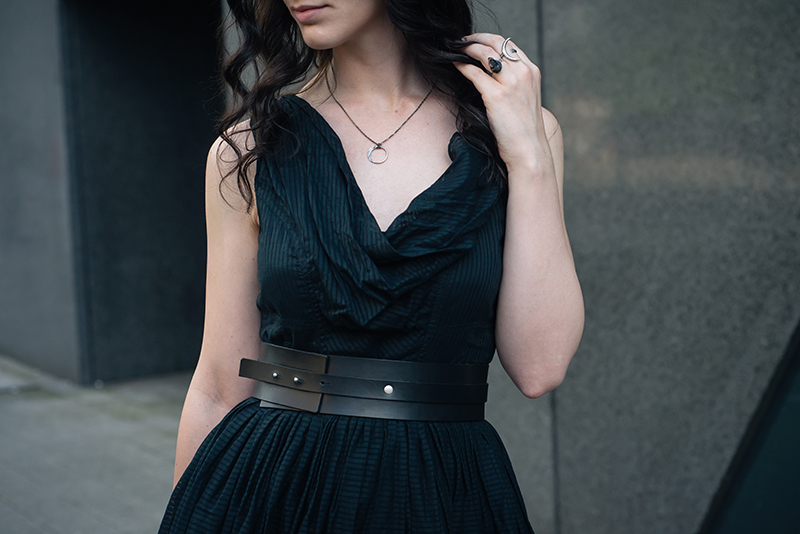 All Saints Dress / Pieces Leather Waist Belt / Le Lou Ula 'Petite Lucid' Necklace / Elemental Luxury Phantom Quartz Ring / Le Lou Ula 'Theurgy' Ring / Vivienne Westwood Animal Toe Shoes / Bracher Emden Bag
One of my favourite things to do lately is to browse through eBay looking for old season All Saints pieces. It's been quite a few years since I could walk into All Saints and literally want to buy everything. I used to dream about saving up a huge chunk of cash and blowing it all on a massive spree, but the last few years just haven't filled me with the same excitement, bar the odd couple of really great pieces. The flip side of this though, is that all of those pieces I'd coveted years ago but couldn't afford to buy are now up on eBay for tiny prices.
This dress was one of those pieces. I remember twirling around in this in the changing rooms, fluffing the skirt out and thinking of all the places I could wear it, before begrudgingly putting it back on the rail and walking away empty handed. I almost brought it in a size too large when it went in the sale, but then my common sense kicked in and I put it back once again. Now here we are, years later and by some random chance it pops up on eBay and I catch it 30 minutes before bidding ends, barely worn and in my size, for £25. It was every bit as perfect as I had remembered and now it's set me off on a mission to hunt down a few other pieces I'd missed out on too.