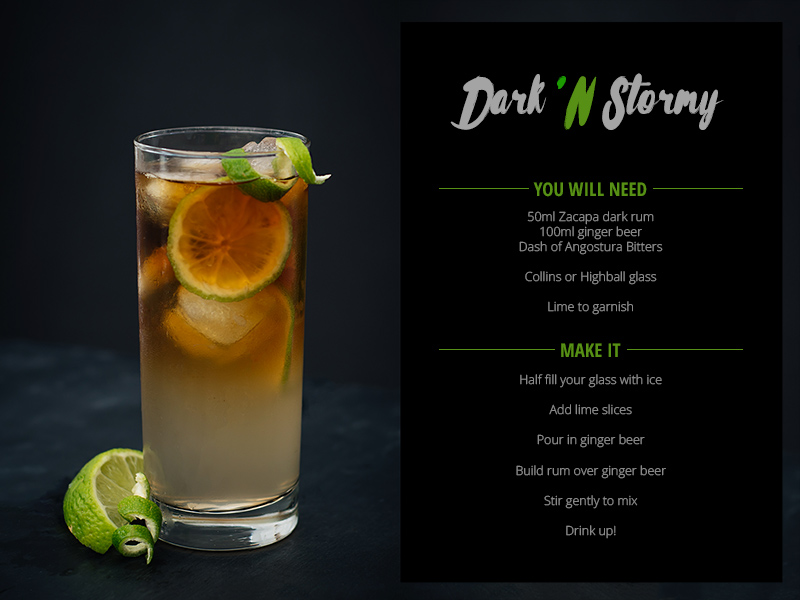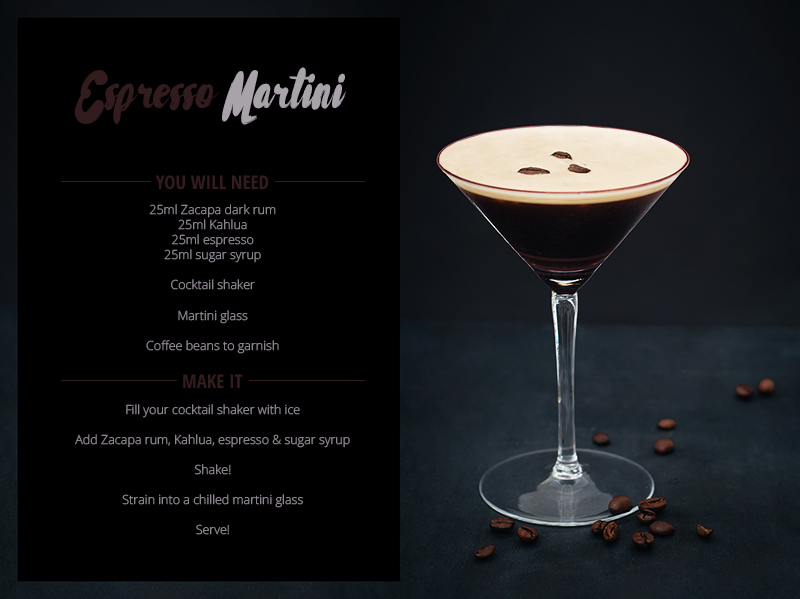 Something that I love almost as much as the colour black is good dark rum. Anyone who has ever had even a few drinks with me will know that a classic rum and coke, or Cuba Libre if you're being fancy, is my signature drink. But I could will happily drink almost anything with rum in it.
I actually used to work in a cocktail bar, so I've picked up a few tips and tricks over the years and I still enjoy mixing up a good drink. The Dark 'n Stormy and rum Espresso Martini are two of my favourites. They're both super simple to make and require only a few ingredients, so they're perfect for whipping up to impress friends.
I prefer my Espresso Martini with a little twist, replace the vodka with dark rum, and add sugar syrup for extra sweetness. Rum and coffee are such a great combination, and this makes an already great drink even richer and far more delicious, in my opinion. If you prefer a stronger and less sweet drink, just double the rum to 50ml and remove the syrup.
Sugar syrup is something that's called for in many cocktail recipes. It sounds fancy, but if like most people it's not something you have lying around, you can make your own at home in just a few minutes. Simply add equal parts sugar and water into a saucepan and bring to the boil, stir continuously for 2-5 minutes until all of the sugar is dissolved and the mixture has thickened slightly. Any kind of sugar you have will do, but I think brown sugar is especially nice with rum!
A little tip for the Dark 'n Stormy – when building a drink in a glass, the easiest way to create a layered effect like this, is to gently pour in the liquid you want to 'float' over the back of a spoon. This stops it mixing with the other liquids as it's poured in. You can also use this technique for any drink that should be layered, such as another one of my favourites, the White Russian or Cuban (with rum!) and various shooters.
Rum is such a versatile spirit to have around and a great staple to have in your drinks cabinet. A nice rum like Zacapa is wonderful all by itself, but it can also be combined with lots of simple ingredients to create everything from easy mixed drinks to the fanciest classic cocktails.
For more rum cocktail recipes check out theBar.com.