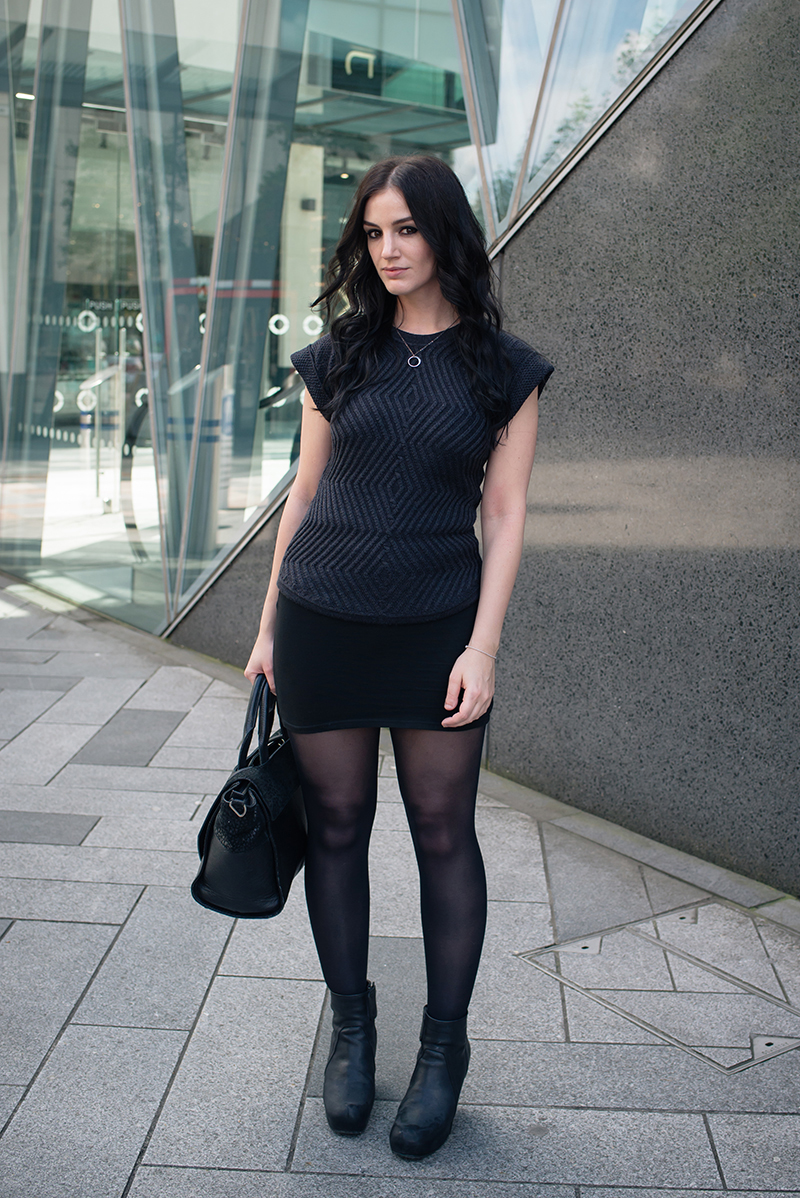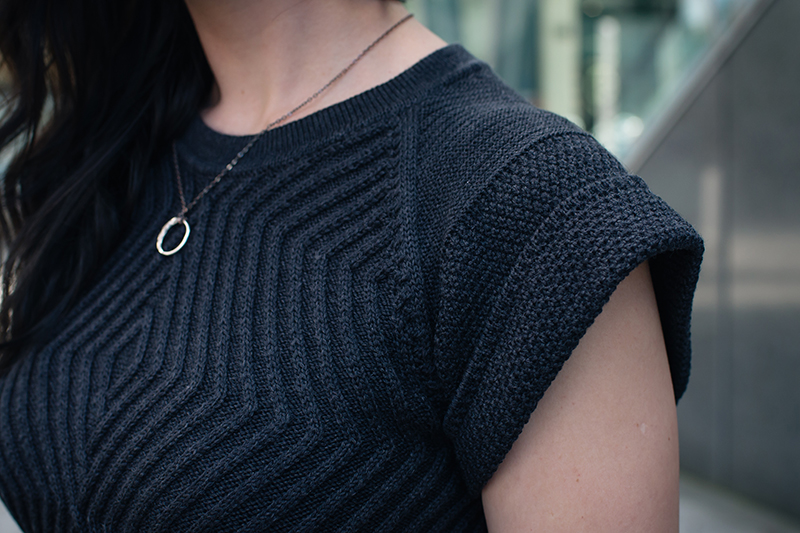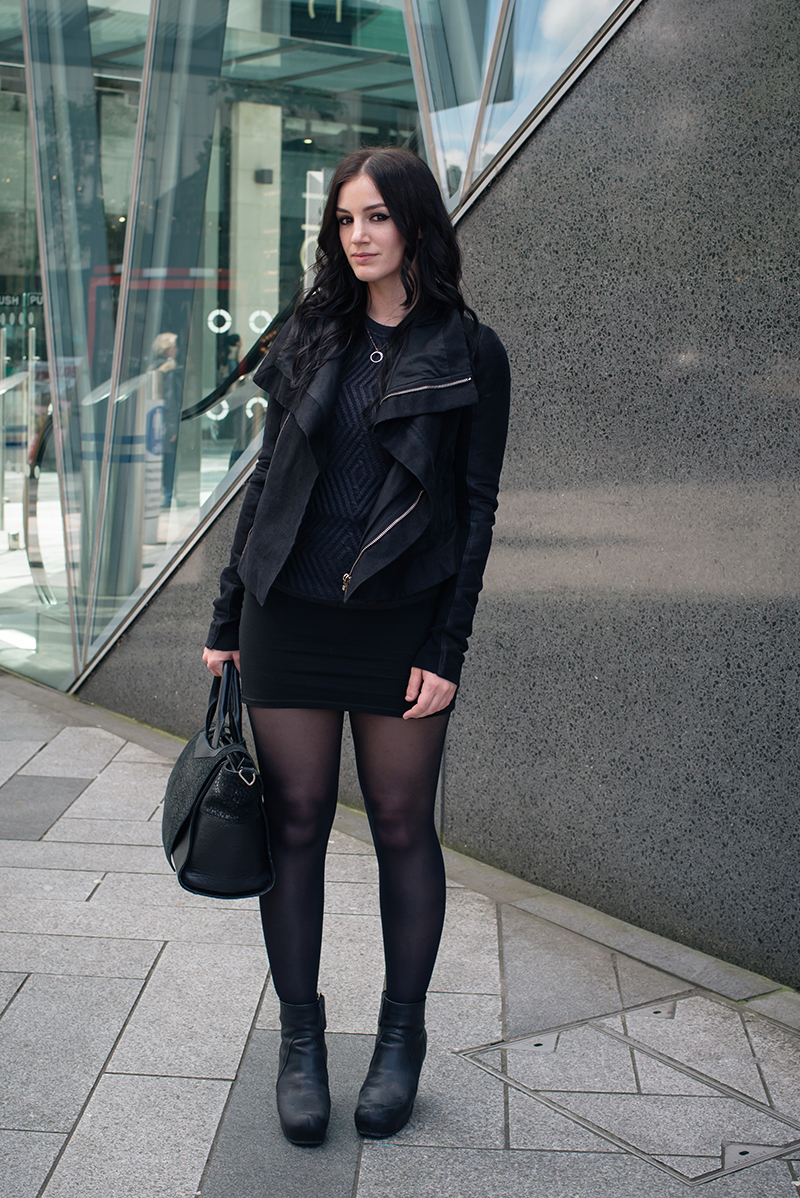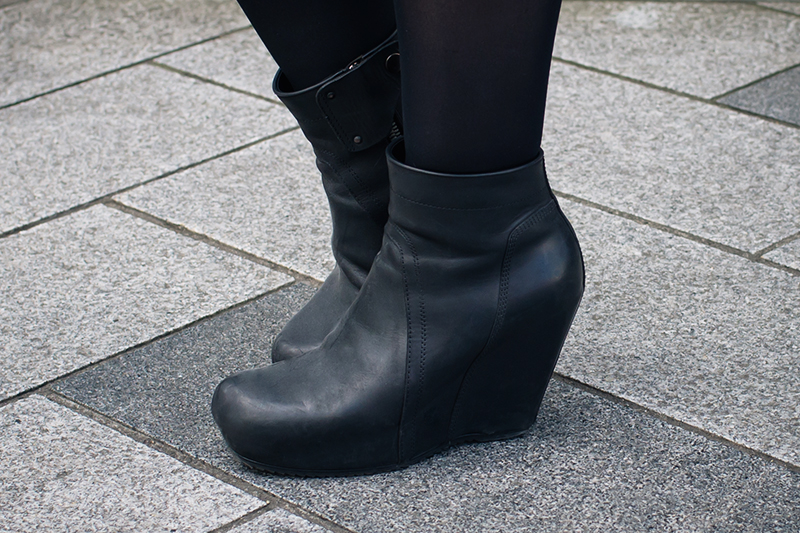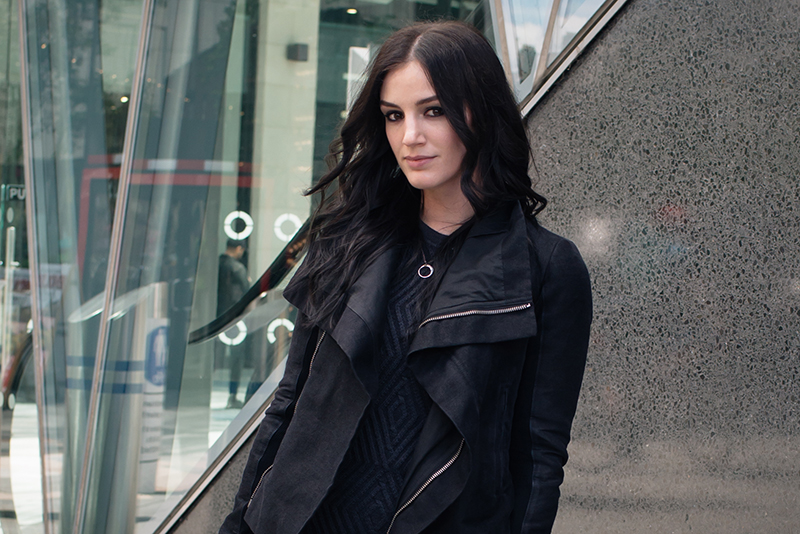 Arura 'Sofiya' Cable Knit Tee * / Rick Owens Twill Jacket / H&M Skirt / Le Lou Ula Necklace / Rick Owens Wedges / Bracher Emden Bag
Arura is a newly launched luxury knitwear brand based in Leicester. Their pieces are made in the UK, crafted from the finest quality yarns and produced in limited numbers, making these real forever pieces. Leicester has a long and rich history of knitwear production, so it's really wonderful to see a new label emerge here and breathe new life into this sadly dwindling scene in the city.
This 'Sofiya' tee is knitted from the softest charcoal merino wool and features a unique geometric cable knit pattern to the front. I don't think I've ever owned a short sleeved jumper before, but I definitely feel like I've been missing out now. It's perfect for this inbetween kind of weather we're having right now, where I can never seem to decide if I'm too cold or too warm. It's also ridiculously snuggly, with a tight but comfy fit, which makes it feel like I'm in a cozy little cocoon that I never want to take off.