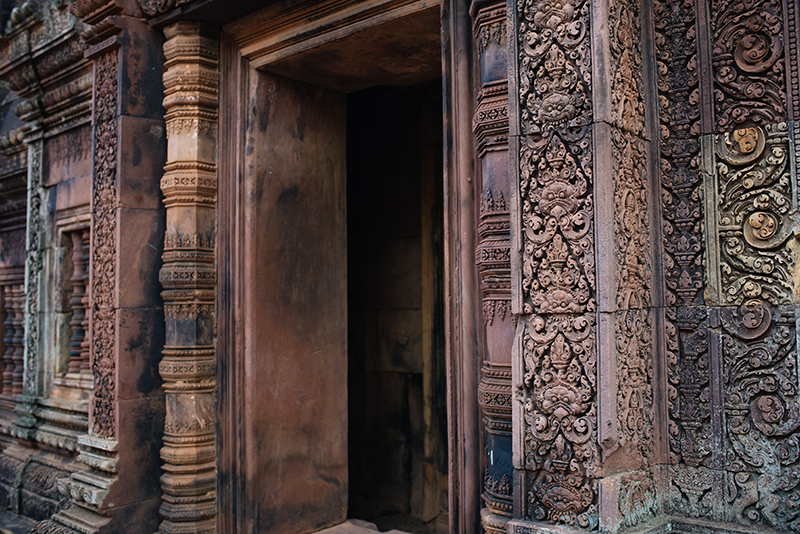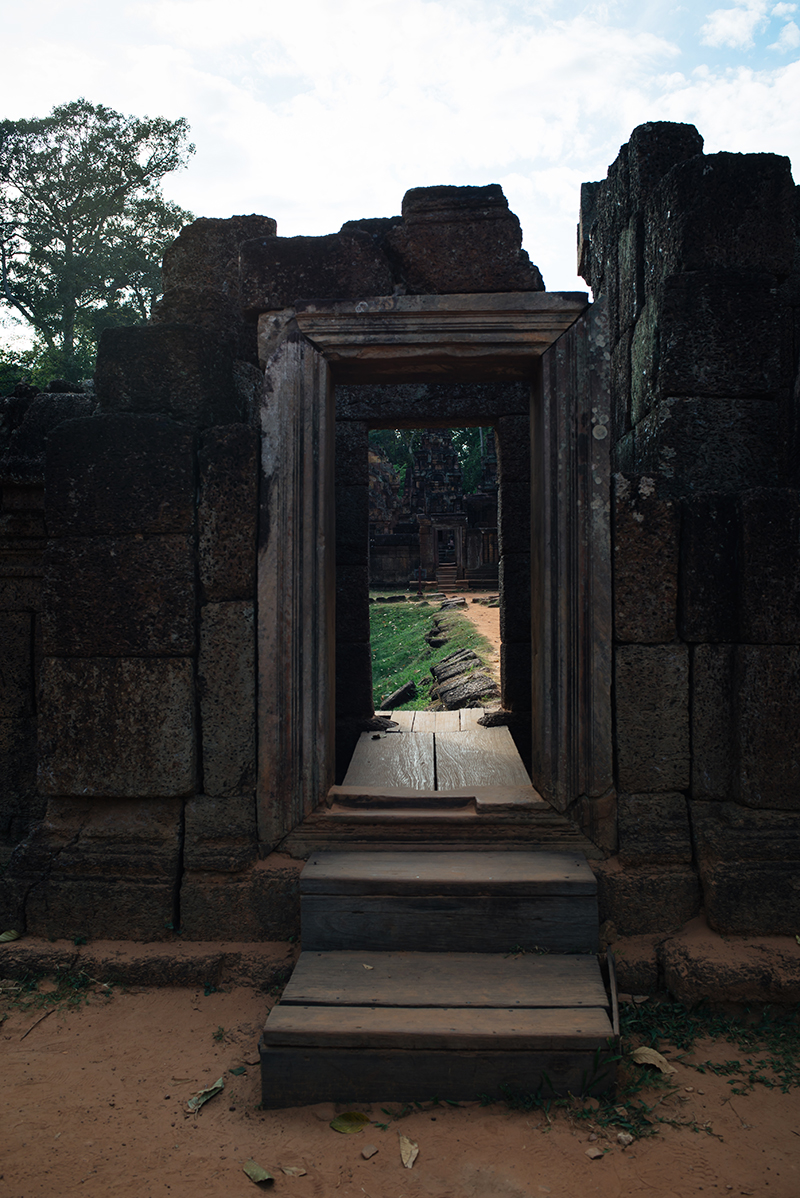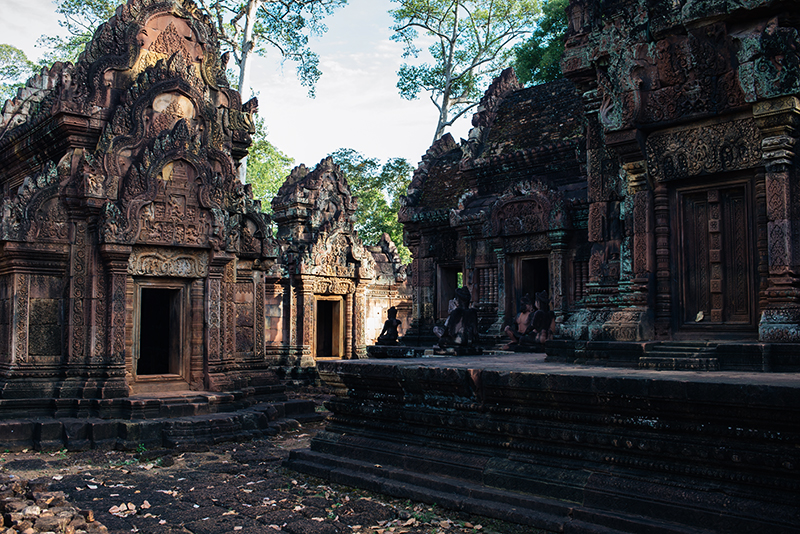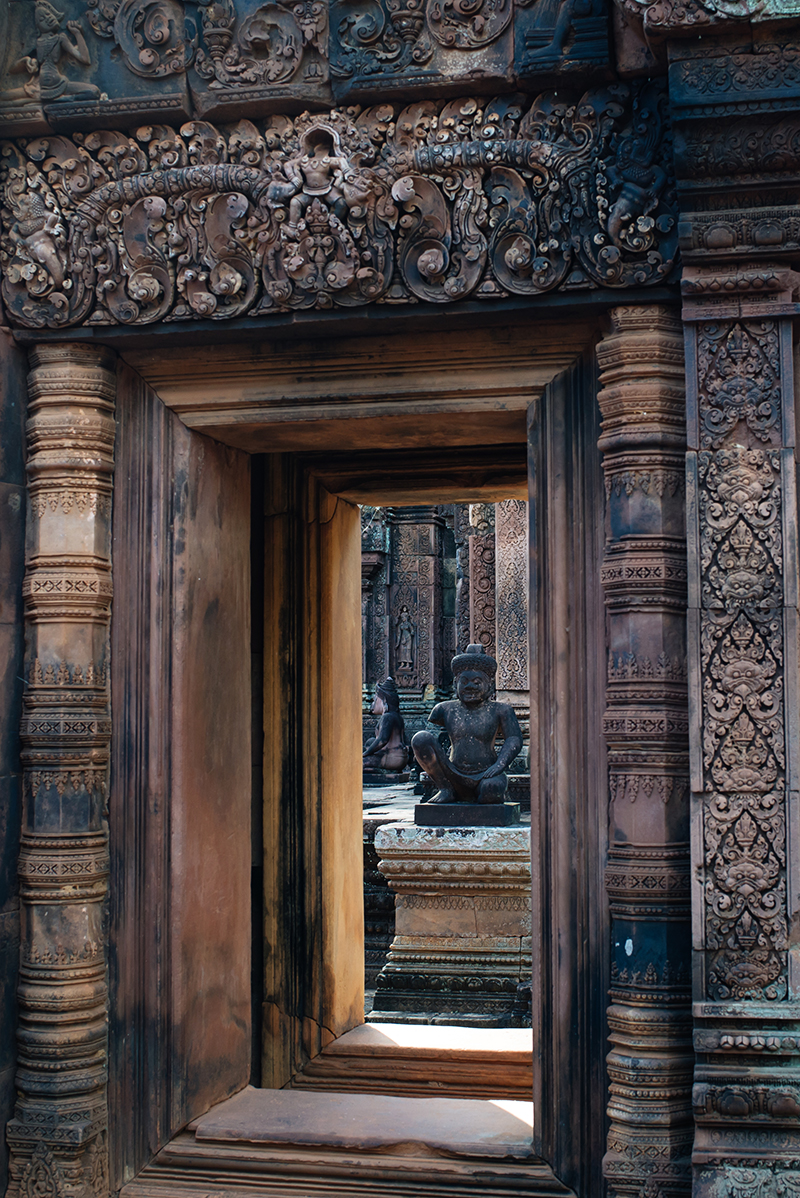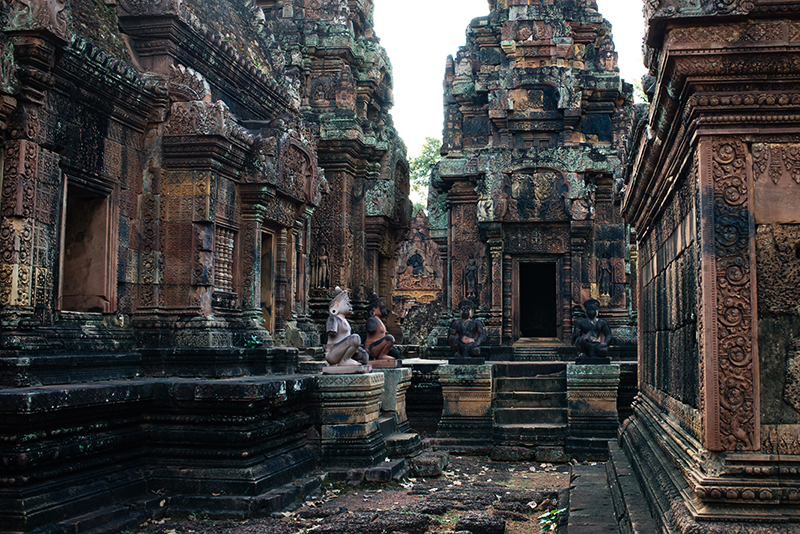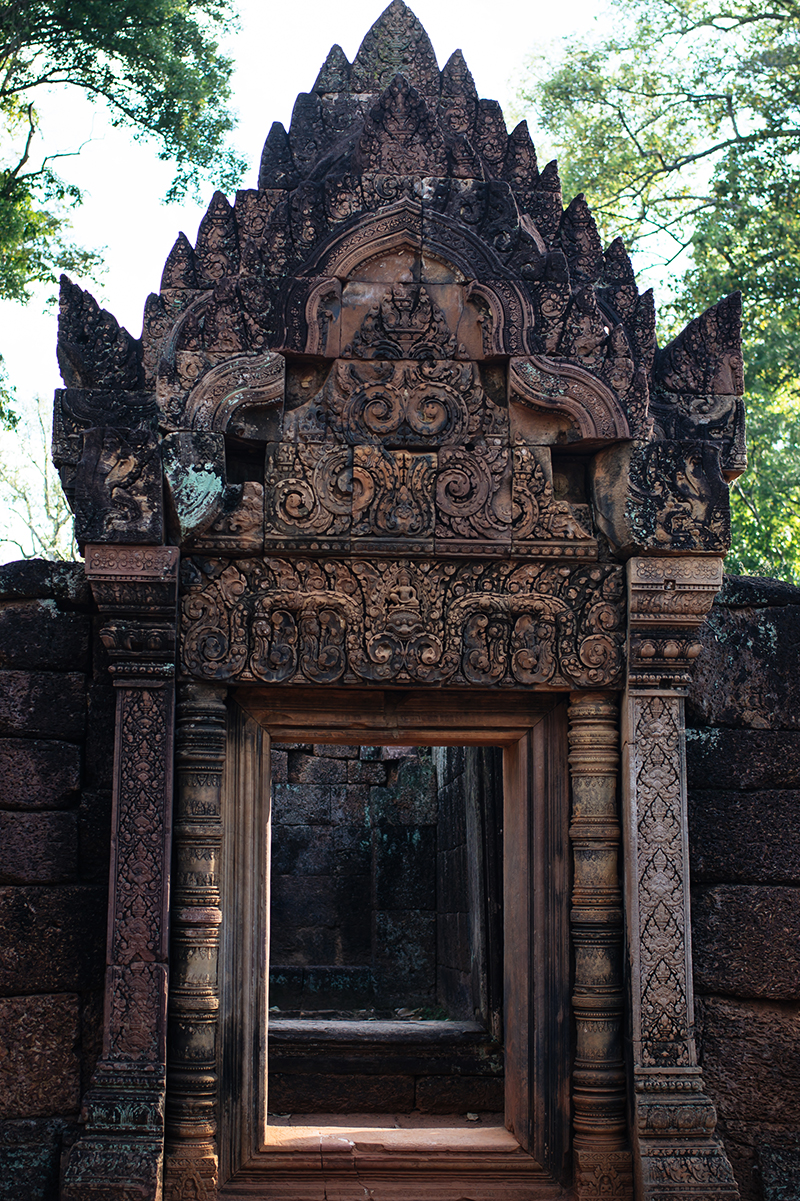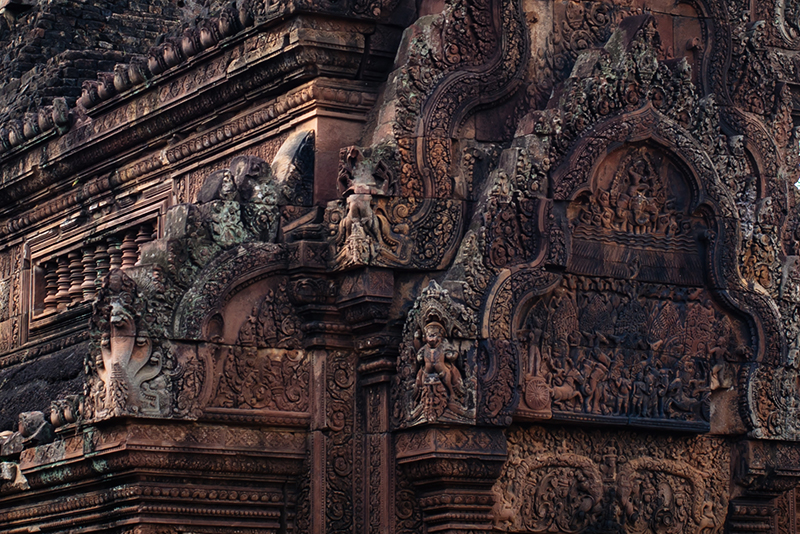 Banteay Srei / Siem Reap, Cambodia
Banteay Srei is a small, but breathtaking 10th-century temple complex built from solid pink sandstone and nestled within the Cambodian forest. Dedicated to the Hindu goddess Shiva, it's also known as the 'Citadel of Women' and is renowned for the beauty of the intricate carvings which cover the walls like a tapestry. It's considered by many to be a jewel in the crown of Angkorian art and architecture, and features some of the most beautiful and detailed carvings from the ancient world.
As we made our way through the trees along sandy paths, we passed buffalo roaming next to the baray. We reached Banteay Srei just as the sun was beginning to descend, bathing the pink stone in a beautiful golden hour glow. We hadn't expected it to be so small. It looked like a perfectly formed miniature of the others, as if it had come straight from a fairytale. I can only imagine how magical this place must have looked and felt as a place of worship, before it was abandoned and left to the forest.
The crumbling structure, blackened from years of weathering still holds some magic though. The delicate carvings depicting Hindu epics and tales have been so beautifully preserved, and the detail they contain is completely enchanting. It's often said that this place was named 'Citadel of Women' not only for its beauty and grace, but also because these delicate carvings could only have been created by female hands.