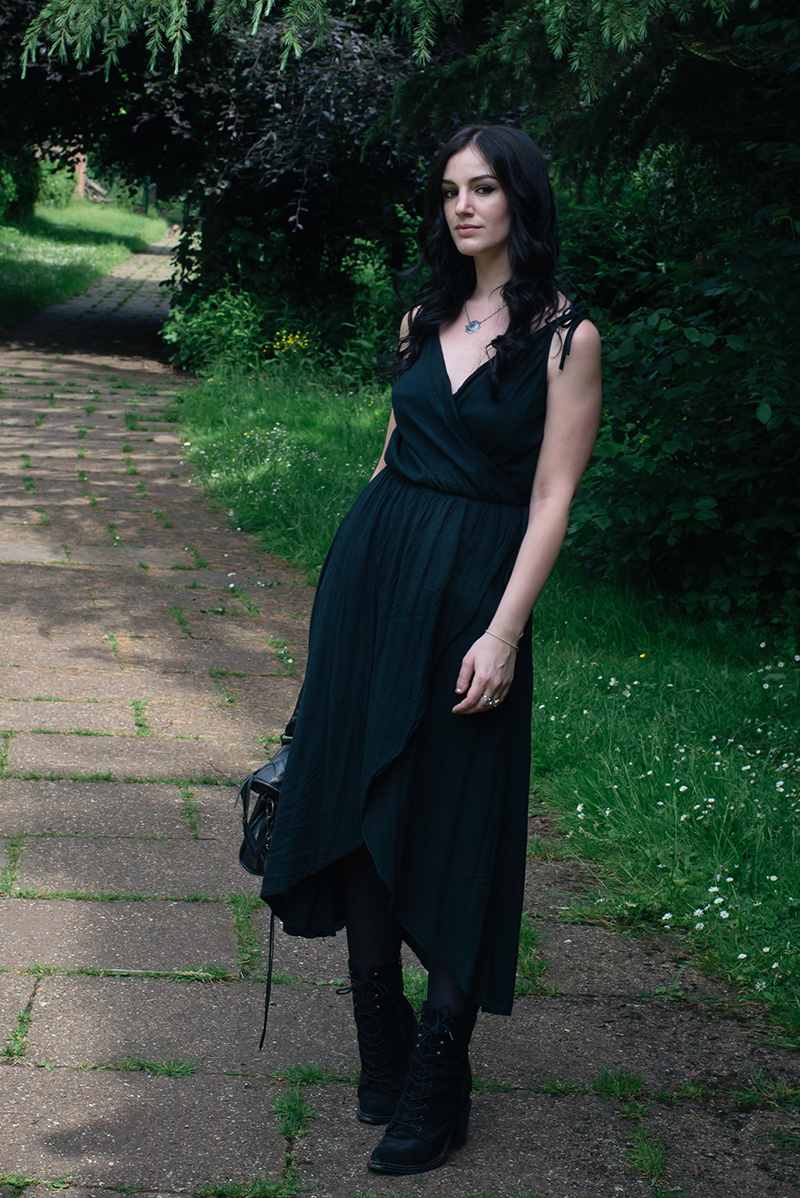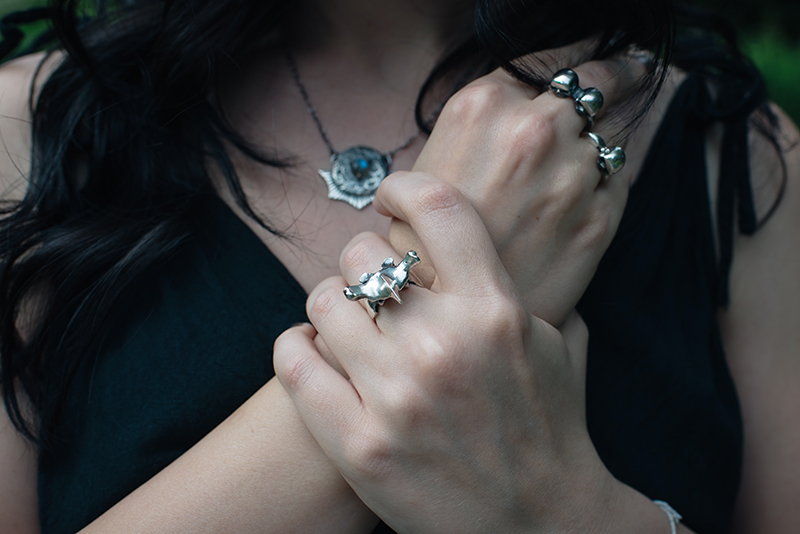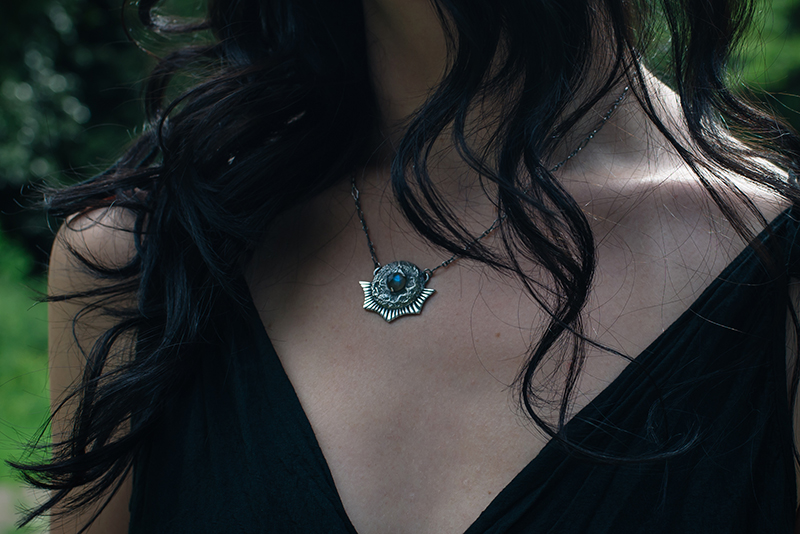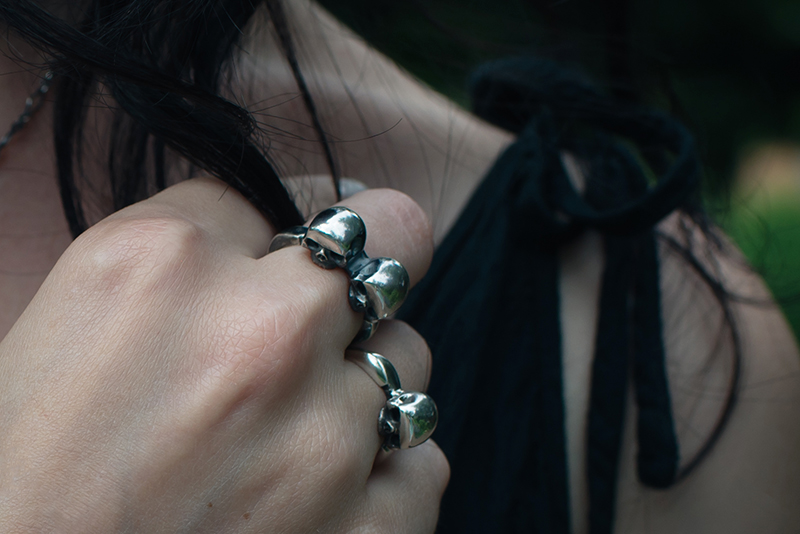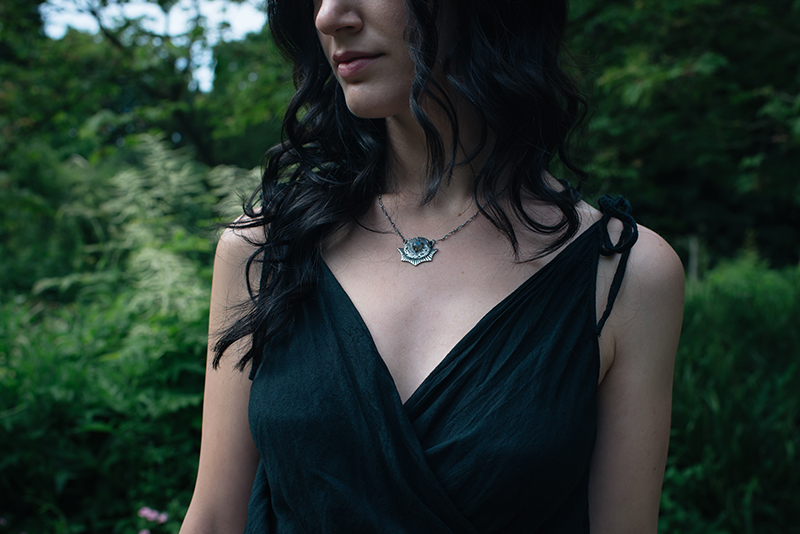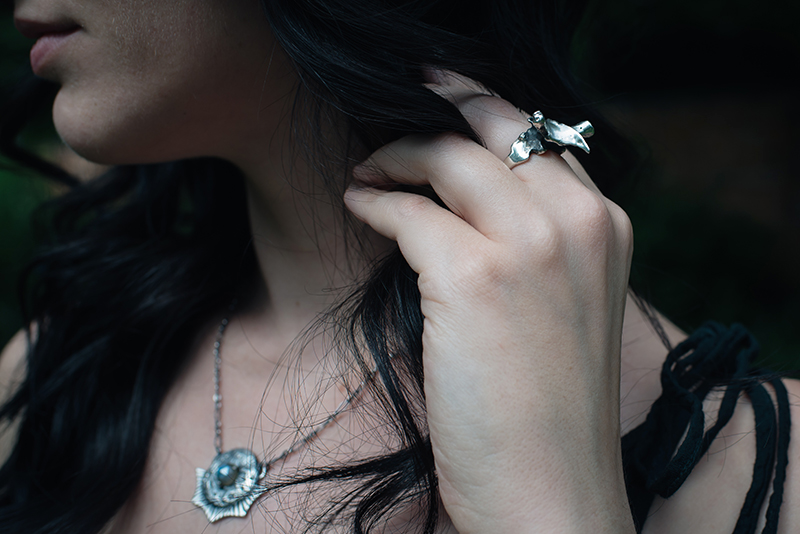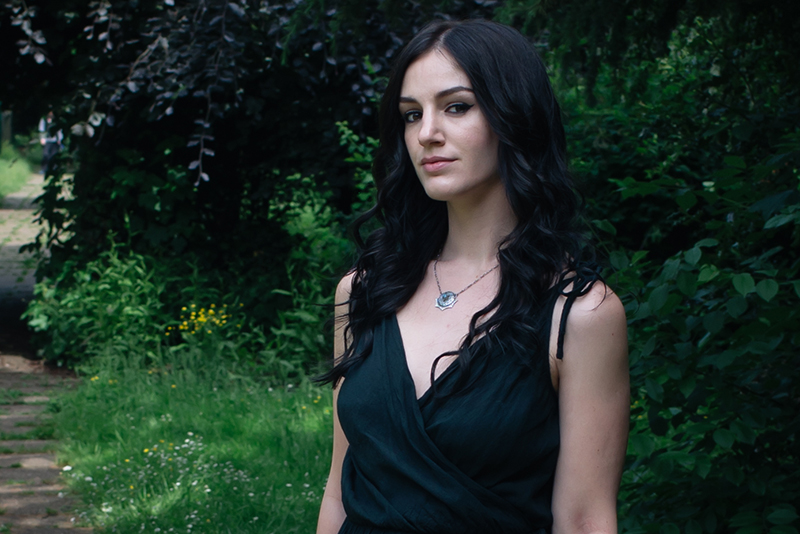 Wrap Dress brought at market in Chiang Mai / Toilworn Labradorite 'Luna Landing' Necklace /
Toilworn Single & Double Skull Rings / Toilworn 'Fortitude' Vertebra Ring / Kurt Geiger 'Saturn' Lace Up Boots
I picked this simple little dress up one evening whilst browsing the night market in Chiang Mai. The shape caught my eye as we walked past, and then I spotted this black one in amongst all the colours and prints. It's made from this lovely crinkly, raw cotton and you can see from the construction inside that it's hand made. For a tiny ฿200 (about £4) I couldn't say no and it became my go to dress in the sticky Thai heat.
Toilworn started life as The Windigo, but as the brand has grown this name no longer seemed to reflect the feeling it aimed to evoke through its pieces. Thea's beautifully bold pieces have been on my radar for quite some time now, ever since I first laid eyes on the arrowhead pendant and became instantly enamoured. Made from solid silver, everything is so pleasantly weighty, especially the chunky rings. They feel substantial and tough, but have an undoubtedly feminine edge too. The vertebra ring had become one of my newest favourites, though it's no surprise I was so drawn to it when it's like a bone shaped mini weapon for my finger! I definitely feel a little fiercer whenever I'm wearing it.
Toilworn will be officially launching soon with its new online store, but in the meantime, get a sneak peek over on the brands Instagram.