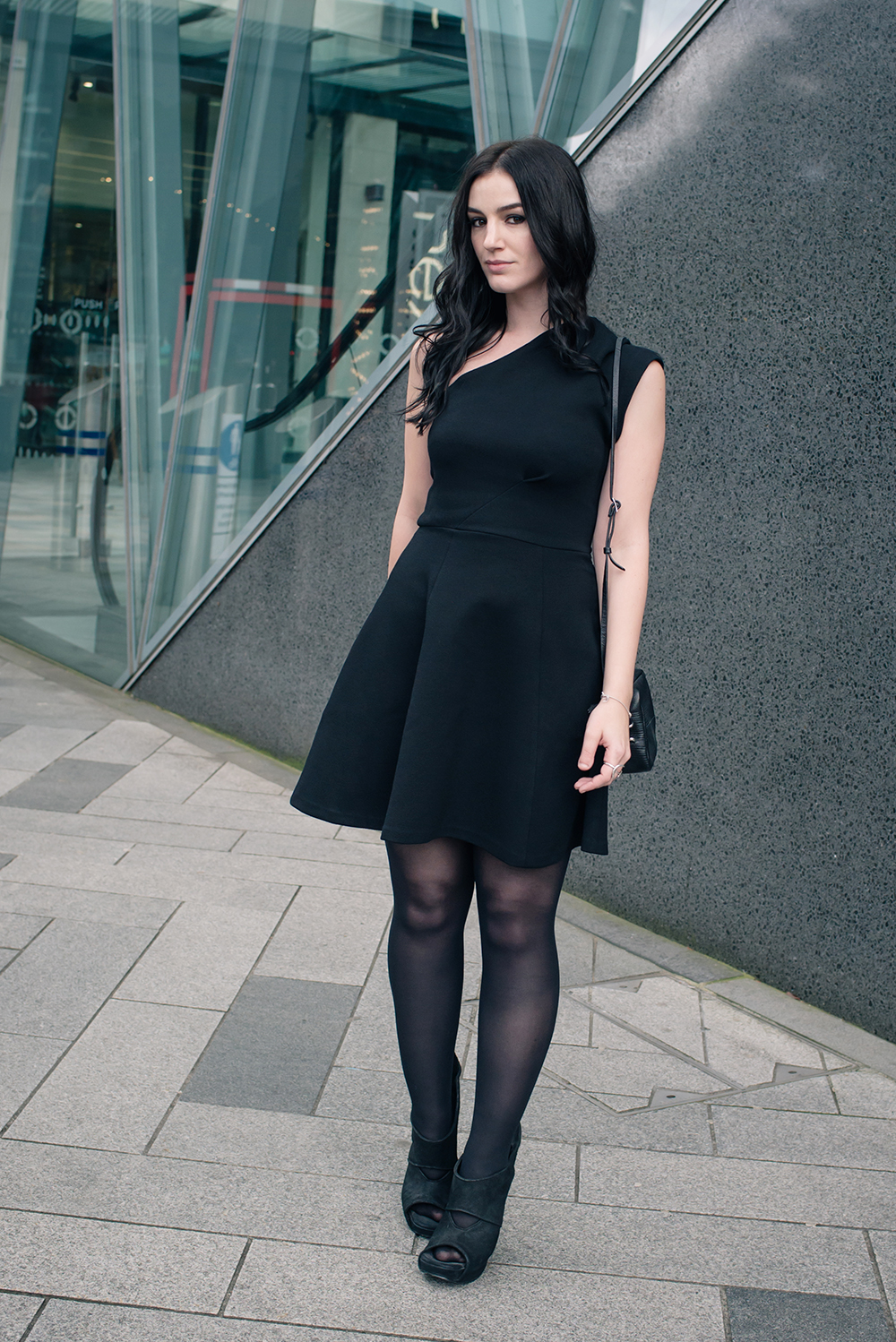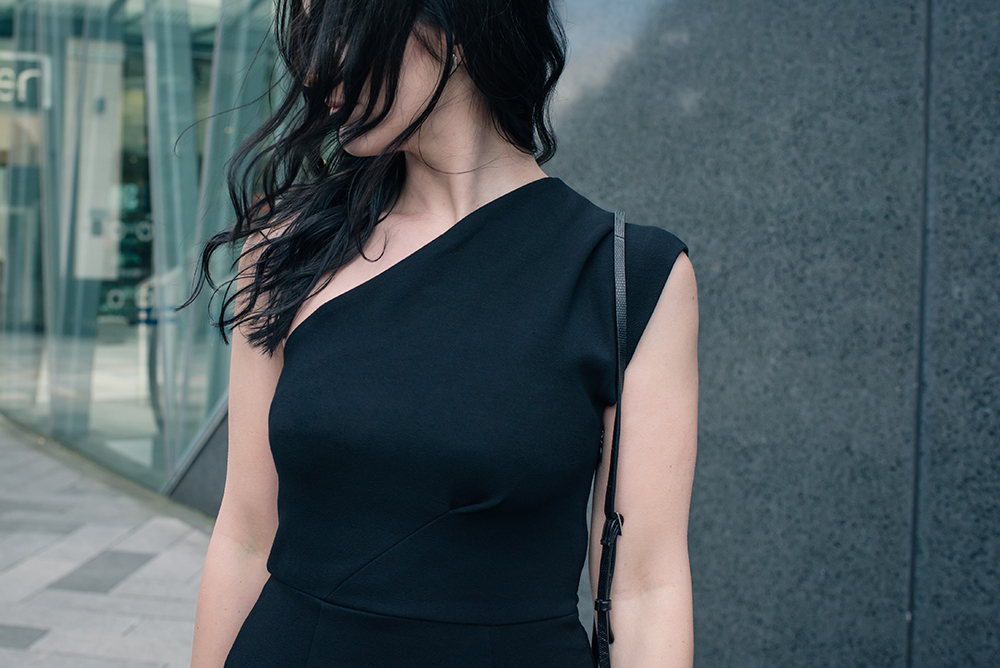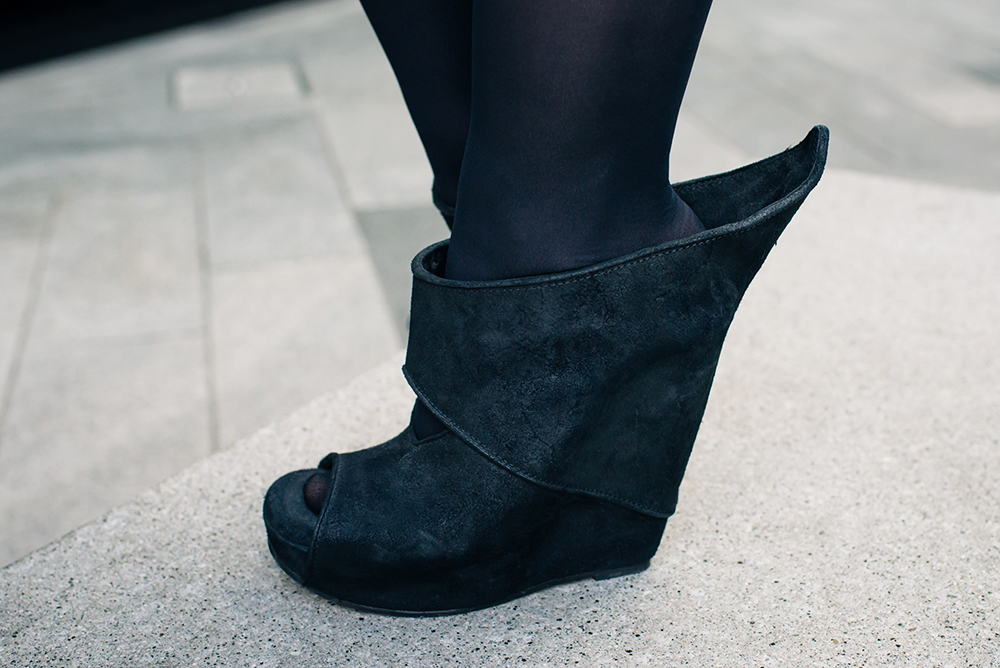 Reiss 'Keria' Asymmetric Dress via Love The Sales * / Warehouse Bag / Rick Owens 'Waves' Shoes
It always throws me that 'basic' is perceived to be a bad thing. Some of my most treasured pieces are what you could call basic, if by that you mean pieces which are timeless, hard working and able to be styled up in multiple different ways.
This simple asymmetric dress, picked up in the Reiss sale, is one of those perfect, high-quality basics that I know I'll have hanging in my wardrobe forever. It's such a classic shape and so beautifully cut, that I couldn't bring myself to detract from this by adding unnecessary accessories. So this is how I wore it, a basic worn in a basic way. I think sometimes it can be hard to rein yourself in when it comes to accessorizing, it becomes almost habit to throw on a necklace, a pair of earrings, a belt or an extra layer to finish a look off and make it feel like your own. Pieces like this really don't need it though, and sometimes less really is more, letting the dramatic asymmetric neckline and softly structured silhouette speak for themselves.
I've been hunting for a pair of these wedges in my size for years now, and finally a pair showed up in the exact distressed suede finish I wanted. I couldn't believe my luck when they popped up on my eBay alert, and I was even more excited when it got down to the final few minutes and no one else decided to bid on them. It's rare enough to come across that exact hard-to-find thing you've been searching for, but it's even sweeter when you manage to get your hands on it for a total steal. Those sharp peaked backs, the deliciously distressed suede, angular panels and little cut out details, I think I'm in love and I'm sure you'll be seeing these around a lot in the future.