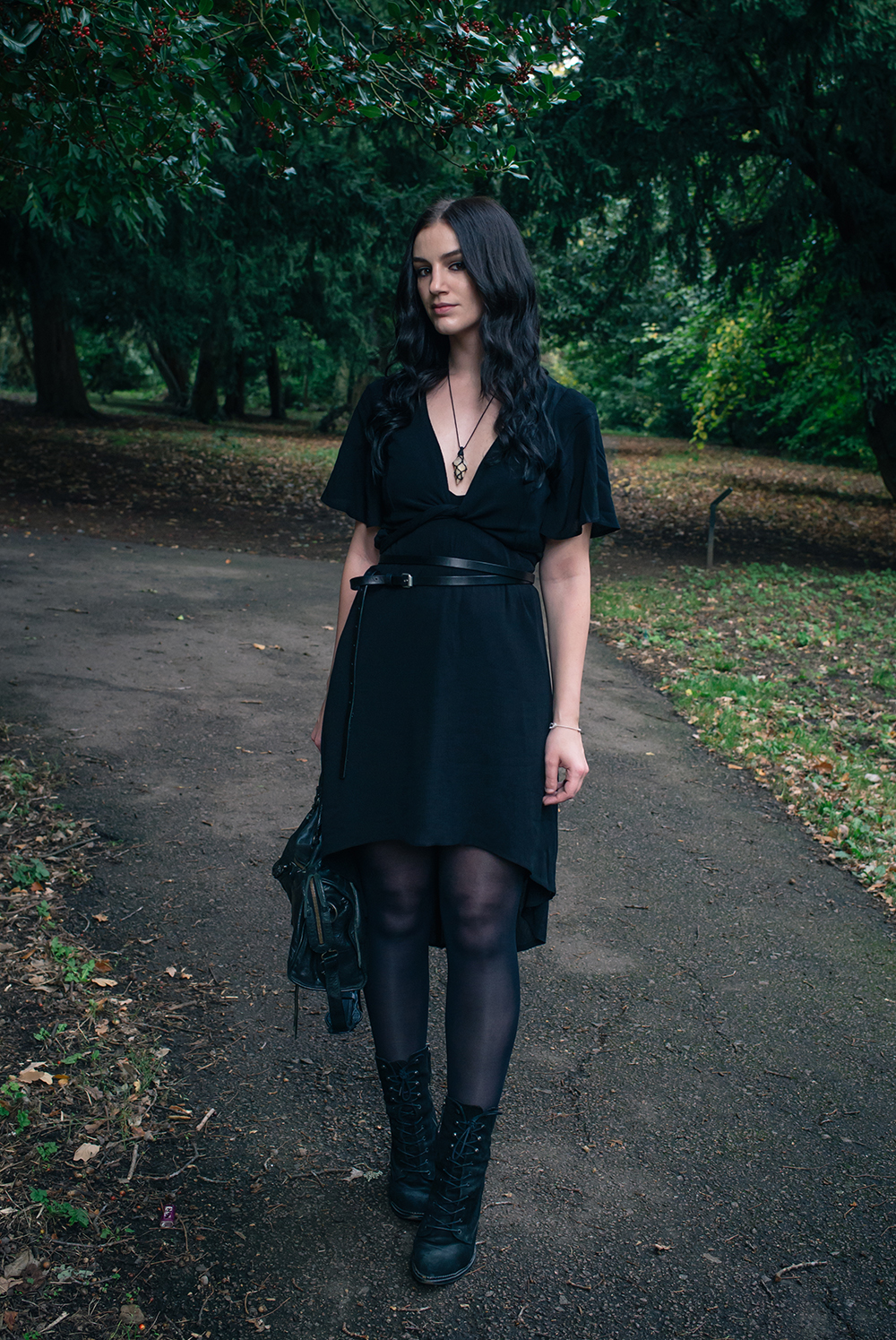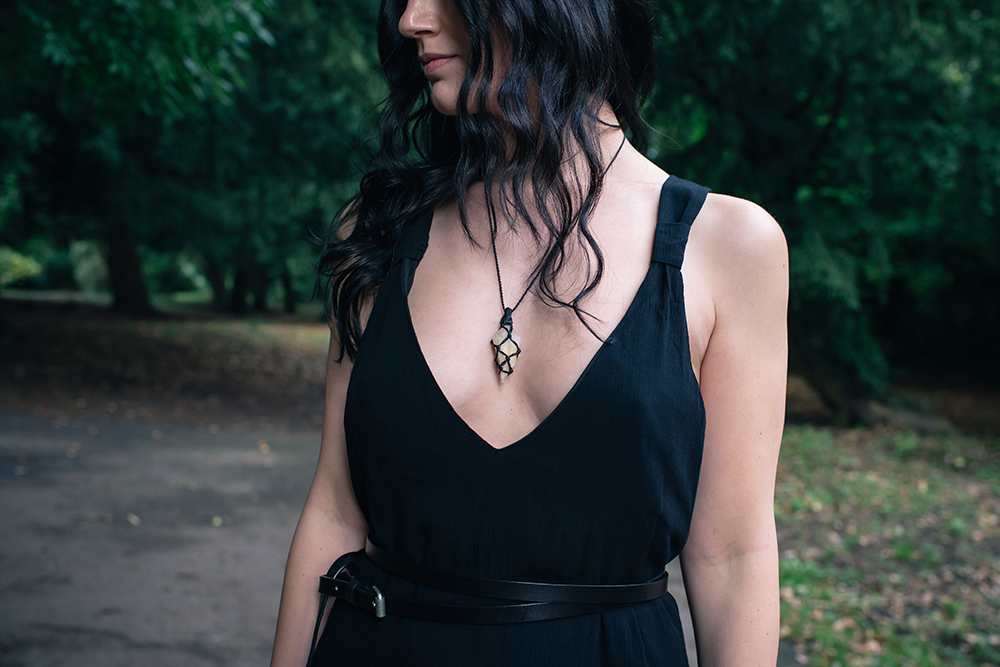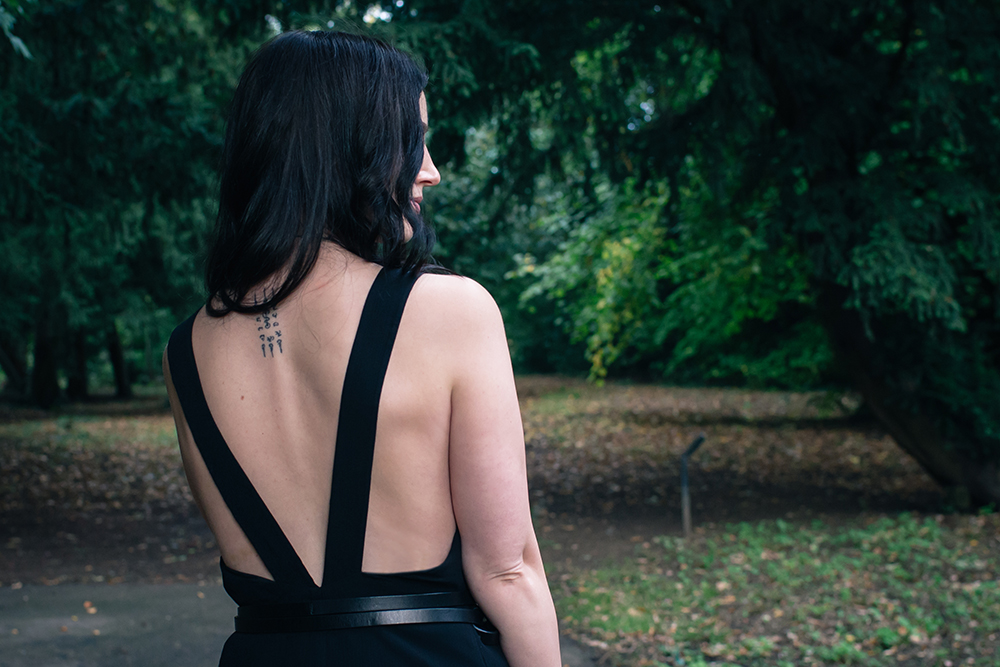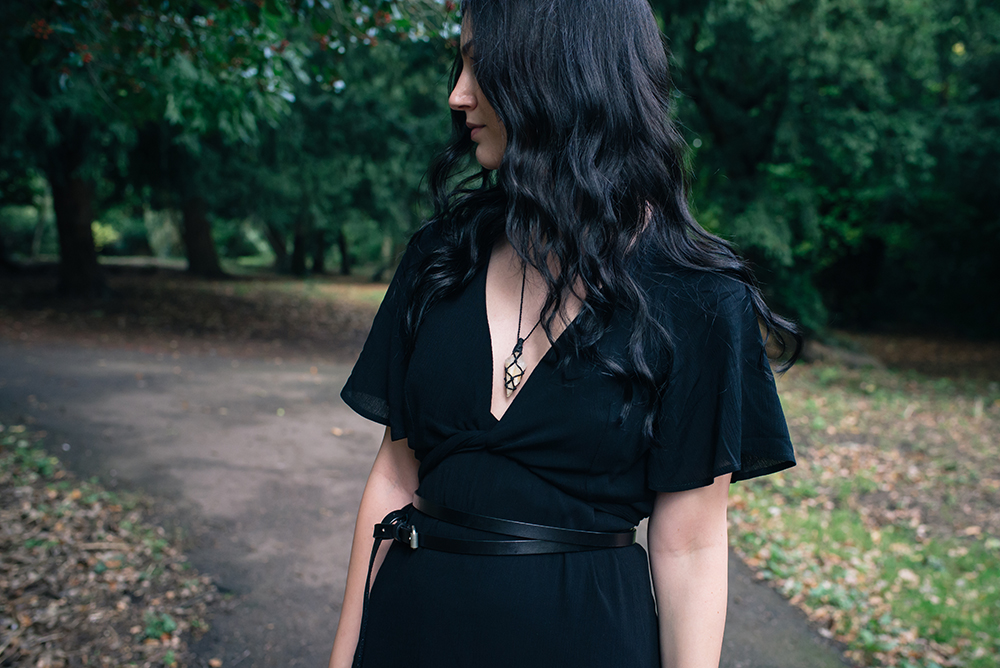 Tobi Crop Top * / Tobi Midi Dress * / AllSaints Wrap Belt / Quartz Necklace from Siem Reap Night Market / Kurt Geiger 'Saturn' Boots / Balenciaga City Bag
I've got a real thing for simple dresses and tops which at first seem quite plain, maybe even boring, until you turn around and find they're all party at the back. This gauzy, summery dress from Tobi is exactly that kind of dress, with it's deeply scooped back and graphic V shaped straps. It's a bit too skimpy to be wondering around wearing in the middle of Autumn, especially now the cold is starting to creep in, but when paired with this cropped wrap top it becomes much more weather appropriate. Both pieces are made out of the same crinkly viscose material, so when the long ties of the top are wrapped around and tied at the back, it actually looks like these two separate pieces could be one single dress.
Every time I wear this necklace I get asked about it, and as nice as it is to have something one of a kind and special to you, I also love to share so I feel kind of bad when I can't give people an easy answer for where to get their own. I've already written about its story and how I picked it up one evening at the night market in Siem Reap, but I recently came across some very similar pieces from UK based Telmatology on Etsy and wanted to share. Although the pieces aren't completely identical, as mine has a braided hanging loop and is wrapped in waxed cord, these are the closest match I've seen for those of you who would like something similar.