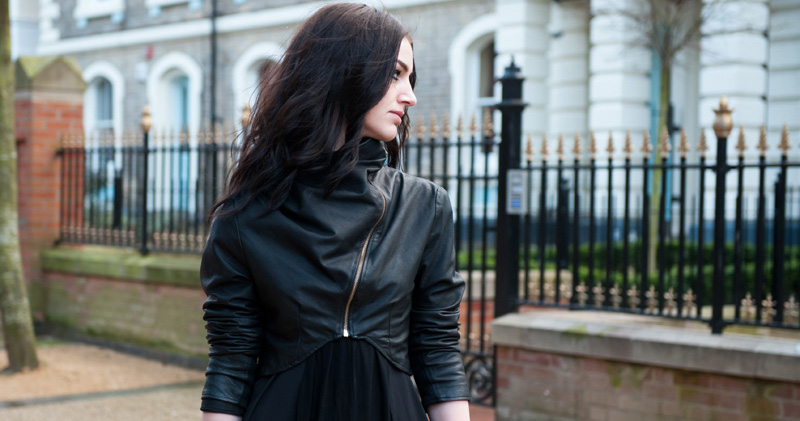 WHO : Stephanie Brown     /     WHAT : Independent Designer & Blogger    /    WHERE : Leicester, England
FAIIINT started as a way for me to note down all my current obsessions & inspirations, sort of a scrapbook, where I could put everything down before it fell out of my head, as things are prone to doing. It has since evolved into more of an online style diary & is also a place to show off my latest illustration, design & DIY projects.
I am obsessed with the darker things in life & this is reflected in my style. I stick to a mostly black palette, with the occasional muted tones thrown in & love to combine more structured pieces & sharp tailoring with softly draped jerseys & silks. I'm a sucker for interesting textures & finishes, and enjoy playing with layering them up to keep my usual all-black looks interesting.
I also have my own clothing line under the FAIIINT name, shop the collection here.
A few things I love…
Art / Fashion / Photography / Architecture / Live Music / Sketching & Painting / Designing / Pattern Cutting & Sewing / Horror, Sci-fi, Action & Indie Movies / Black / Chunky Shoes / Cosmology / Human Anatomy / Traveling / Gallery Visits / Eyeliner / Tailored Black Jackets / Gold Jewellery / Rum / Zombies / Layering / Perfect Tee's / Skulls / Leather / XBox / Rollercoasters & Thrill Rides / Putting My Face On / Art Books / Science & Ancient History Documentary's / Comics / Making To-Do Lists / Bike Rides / Carbs & Junk Food / Snuggling Nico