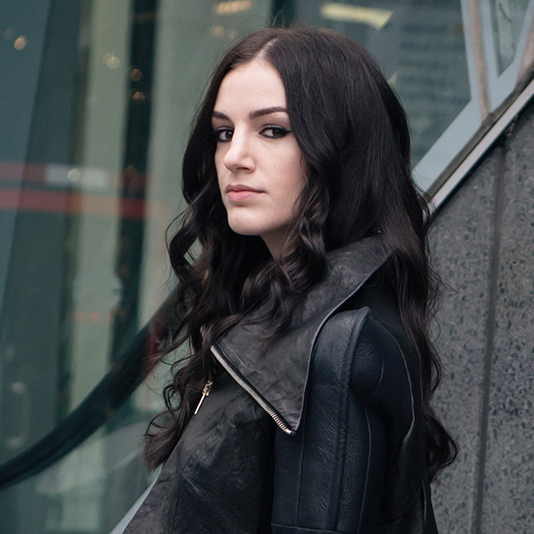 Stephanie Brown
Leicester, England
FAIIINT started as a way for me to note down all my current obsessions and inspirations, sort of a scrapbook, where I could put everything down before it fell out of my head, as things are prone to doing. Since then it has evolved into an online style diary, where I have spent the past few years experimenting with and refining my signature all black everything, grown up goth style.
I've always been obsessed with the darker things in life, and this is reflected in my style. I stick to a mostly black palette, with the occasional muted tones thrown in and love to combine structured pieces and sharp tailoring with softly draped jerseys and silks. I'm a sucker for interesting textures and finishes, and enjoy playing with layering them up to keep my usual all black outfits interesting.
As the blog has grown, it's become much more personal and has slowly started to incorporate other aspects of my life. It's now home to a mixture of content, including fashion, beauty, travel, lifestyle, arts and culture.
A few things I love…
Art / Fashion / Photography / Architecture / Live Music / Sketching & Painting / Designing / Pattern Cutting & Sewing / Horror, Sci-fi, Action & Indie Movies / Black / Chunky Shoes / Cosmology / Human Anatomy / Traveling / Gallery Visits / Eyeliner / Tailored Black Jackets / Gold Jewellery / Rum / Zombies / Layering / Perfect Tee's / Skulls / Leather / XBox / Rollercoasters & Thrill Rides / Putting My Face On / Art Books / Science & Ancient History Documentary's / Comics / Making To-Do Lists / Bike Rides / Carbs & Junk Food / Snuggling Nico