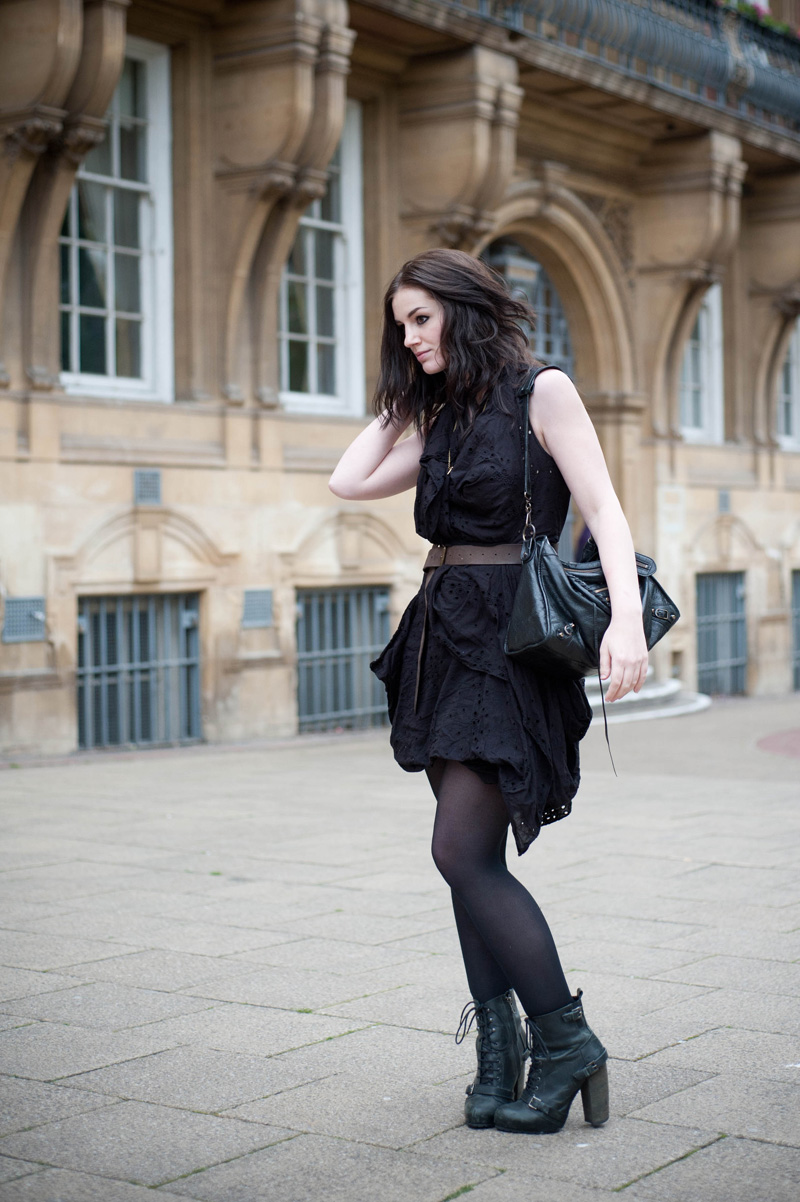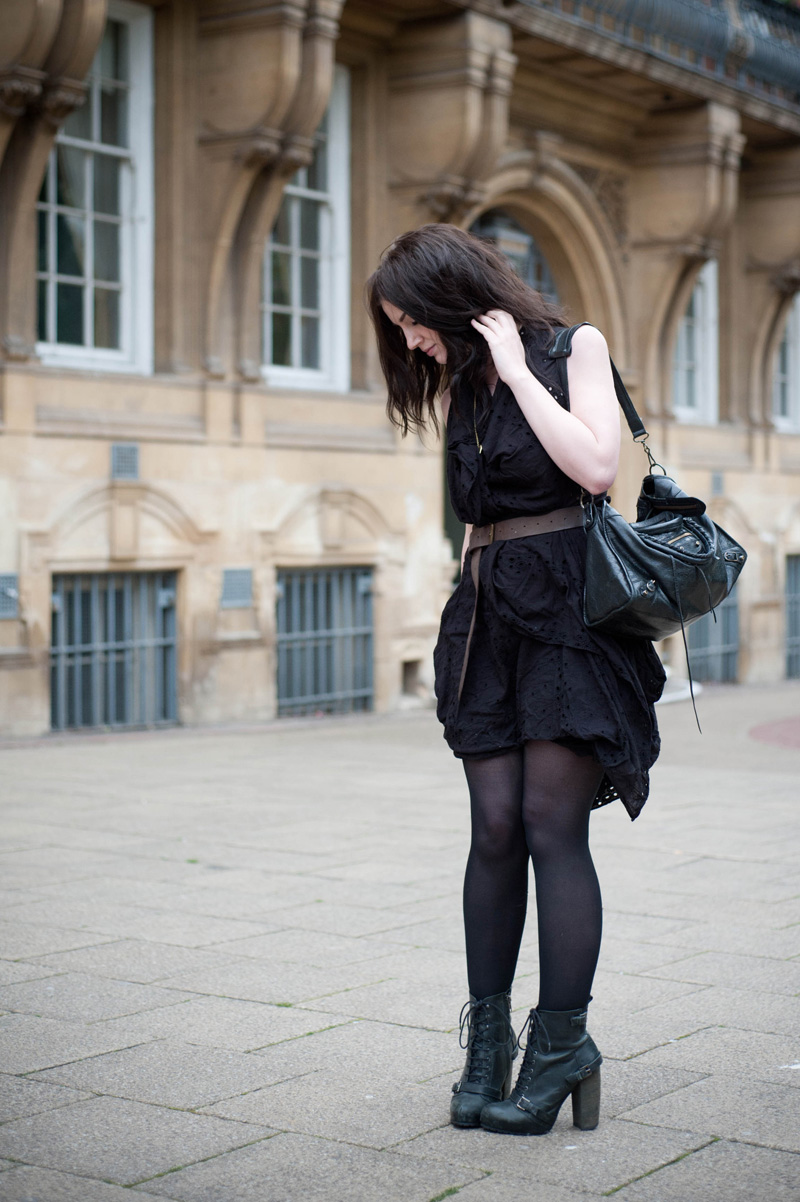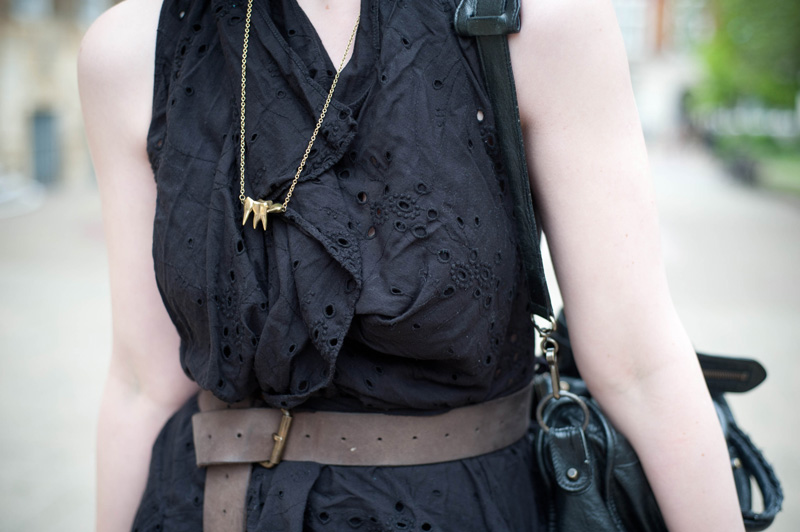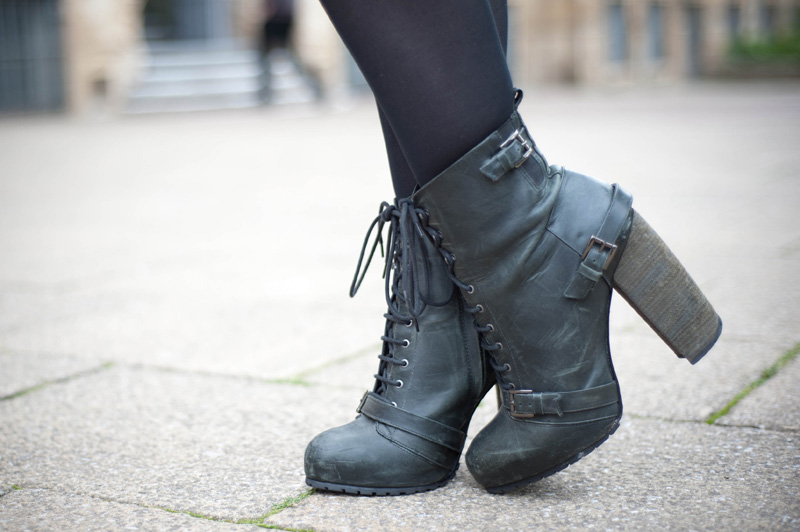 All Saints Anglaise Dress / Galibardy Teeth Necklace / Vintage Mens Belt / Topshop Boutique Lace-up Boots / Balenciaga City Bag
I've been sorting my wardrobe out recently & have been unearthing so many things I'd totally forgotten about. I love that feeling of re-finding something you used to wear all the time & getting obsessed with it all over again…
This Galibardy necklace is one of those things & has been constantly around my neck the past week or so. It's one of those pieces that never fails to get people talking, whether they love it for it's quirky, slightly dark & morbid charm or hate it for pretty much those exact same reasons. People just seem to love giving me their opinion on it, whilst I was waiting at the bus stop an old lady noticed it & and asked firstly if they were teeth & then looking a little shocked asked if they were real! I told her they weren't & she then talked to me whilst we waited about how interesting it was & how she still has her husbands gold teeth!
I've also been getting a little obsessed with All Saints again & have been digging out all my old dresses, I just love their cuts & silhouettes & the way they play with textures. Normally I'm not much of a fan of embroidery anglaise, it's a little too girly & sweet for me, but somehow here it just works. I think it's the mixture of the draping, the colour & the slightly disheveled look about it, as soon as I saw it I knew it was mine!
PS: Apologies for my slightly startled face, it was extremely windy & these were the only two usable photos!