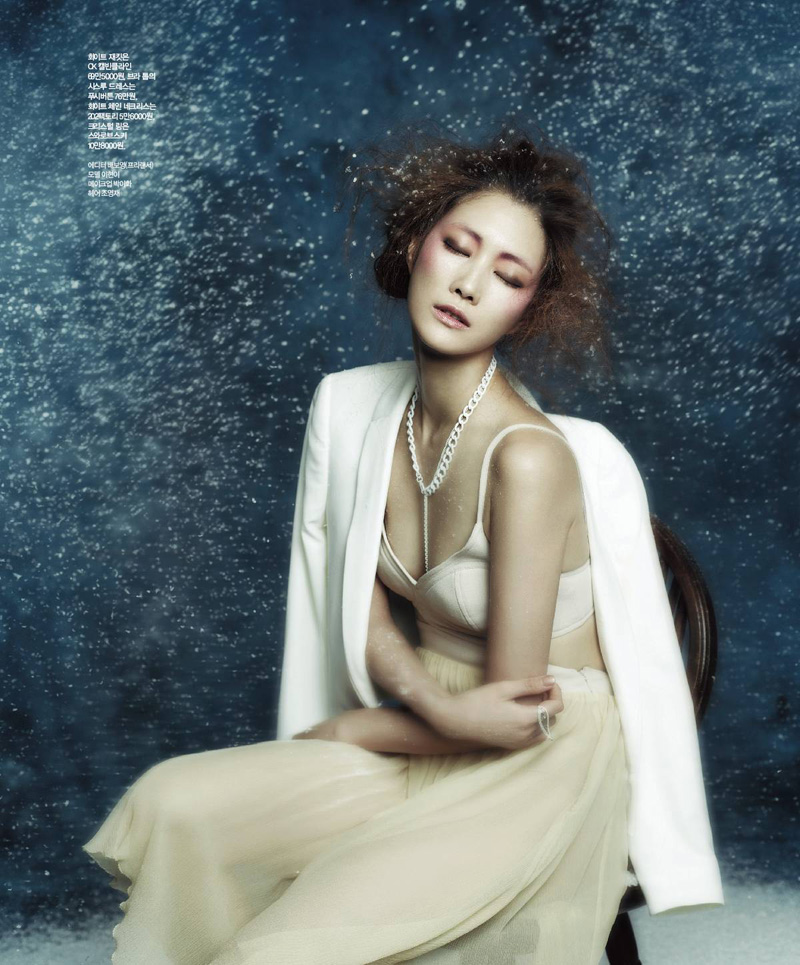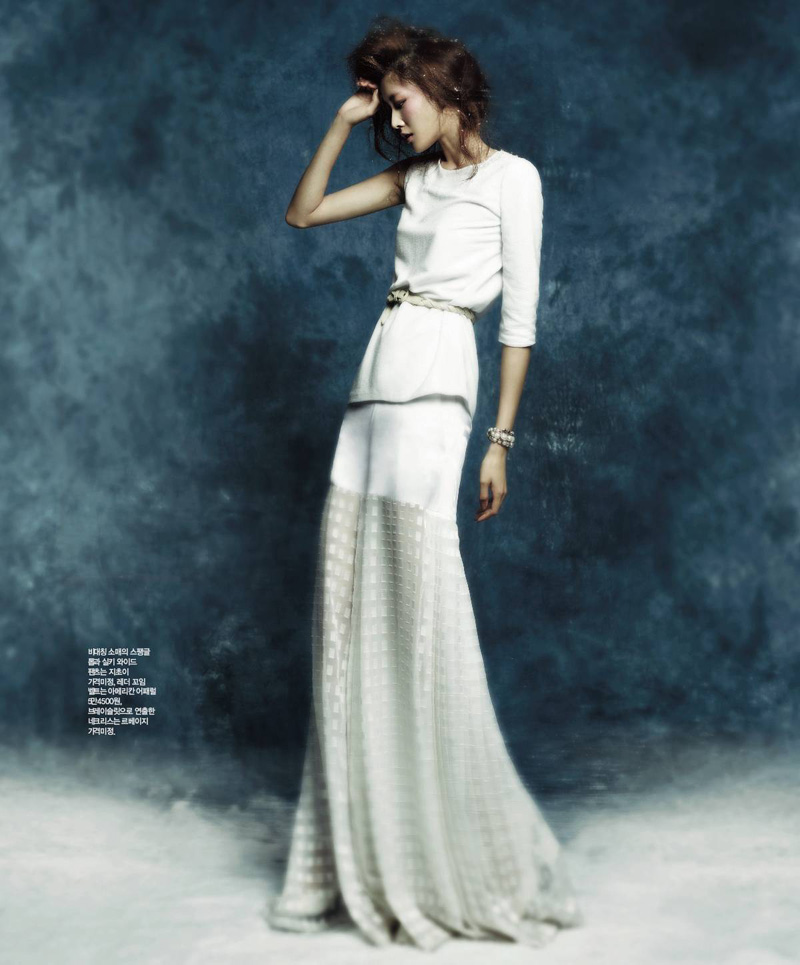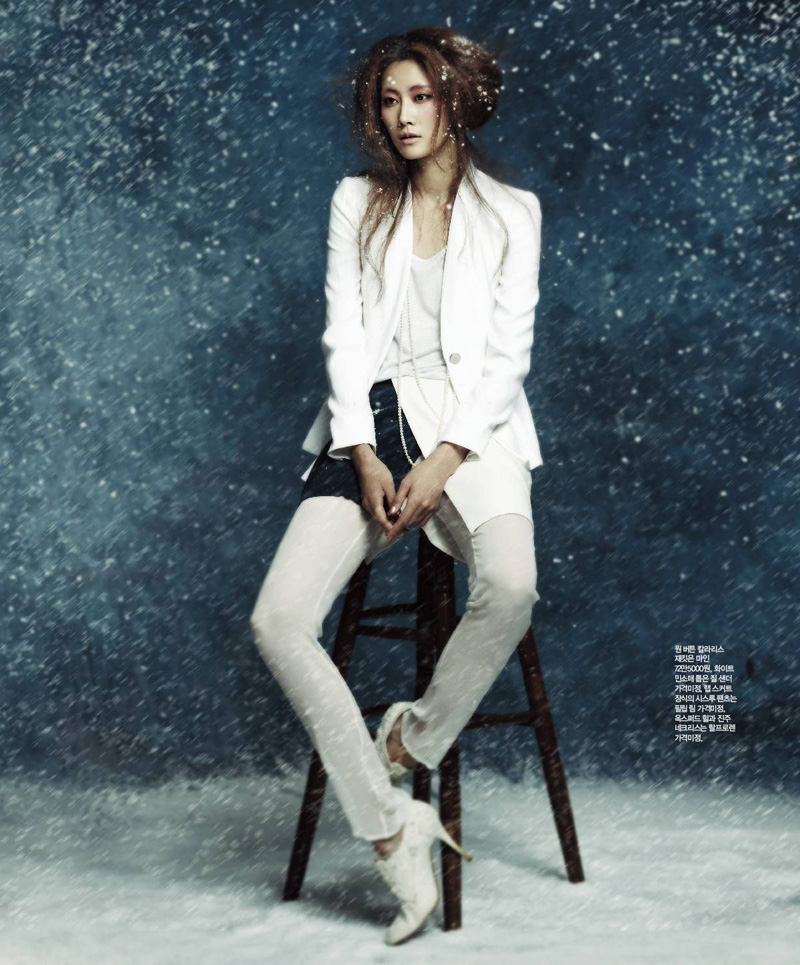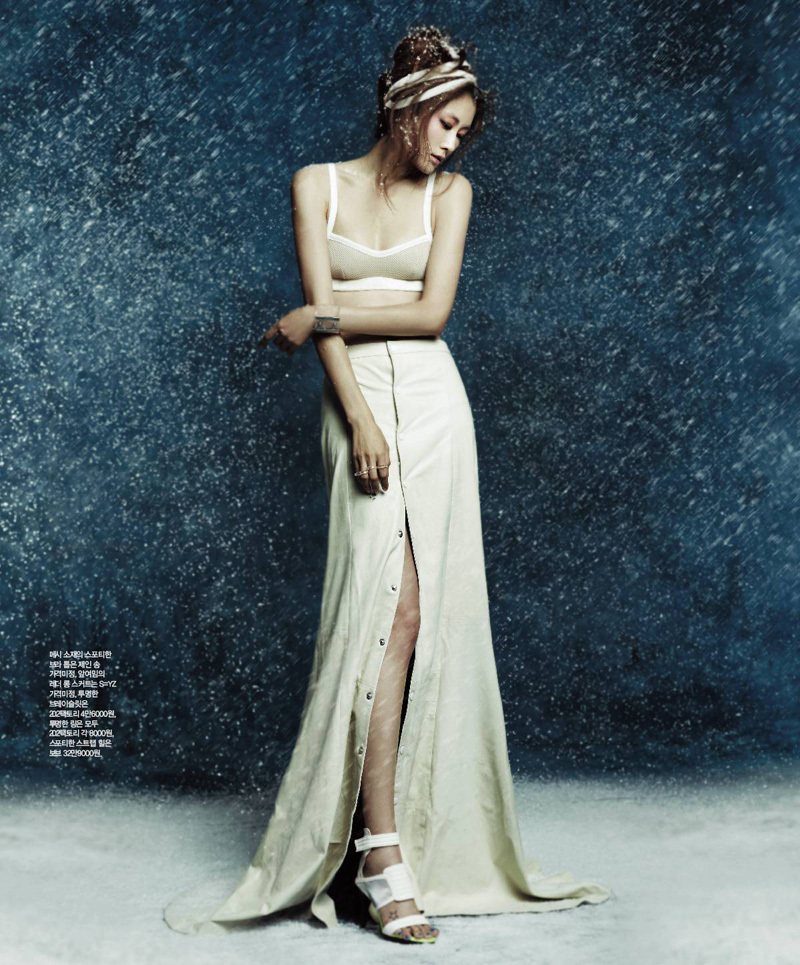 'Snow White' by Kim Yeong Jun for Singles Korea
I thought with it being almost Christmas I ought to post something a little festive & what better than a gorgeous snowy fashion editorial! I came across this editorial randomly a few weeks ago & since then I have been trying to find out a little more about the photographer behind it, Kim Yeong Jun with absolutely no luck. I can't even find a website for him, which is really annoying, so I've linked to one showcasing a selection of his work. If you like this one, definitely have a look through, the rest is equally as beautiful.
I can't help but compare this to Paolo Roversi's work, one of my all time favourite photographers, it has that similar soft focus, painterly feel to it but it's just a little sharper, a little more modern & I really like that. I love the way the light hits the model, it's crisp but soft & really cuts through the dream like feel of the other elements making it feel so fresh.
I don't think I even need to mention how perfect the styling is here, but it's safe to say if the garments were black I'd happily be wearing these looks head to toe, though the more I look the more I'm craving some white pieces to add to my wardrobe…