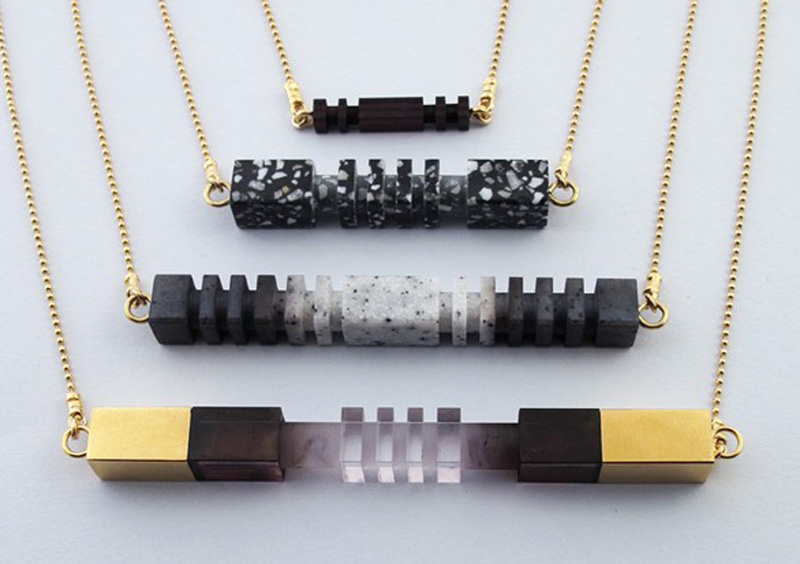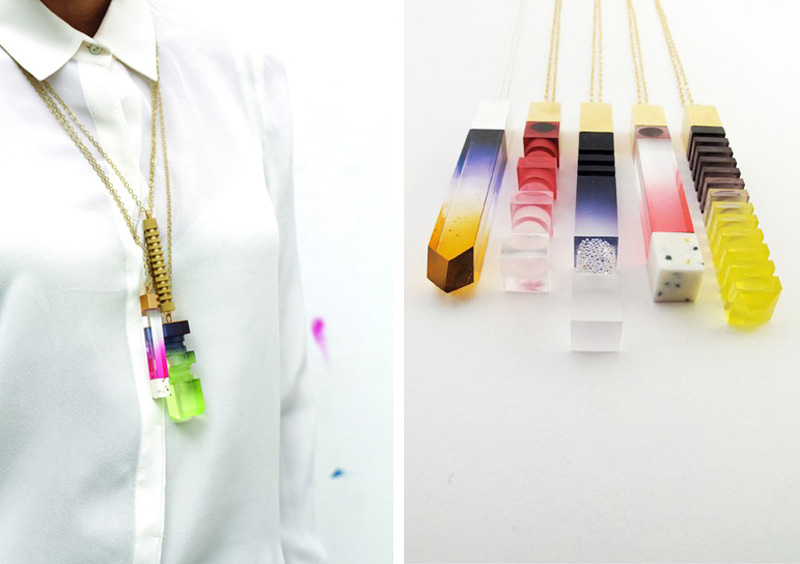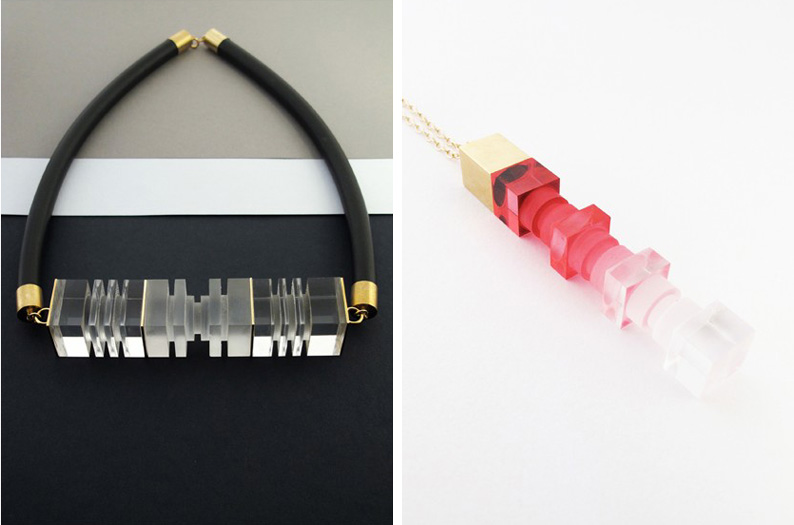 All jewellery by Lily Kamper
I seem to be on a bit of a jewellery kick recently. I used to be one of those people who didn't feel fully dressed without at least a necklace, a ring, a bracelet (or two) to accessorize my outfit, then a few months ago I found myself not wanting to wear any at all, it seemed so much cleaner & less fussy.
Now I seem to be falling in love with jewellery all over again, and Lily Kamper's hand-turned perspex & metal creations are one of the many reasons why. They are so unique, both quiet & yet statement making, with their unusual shapes & interesting mixture of materials. They seem both modern & ancient all at once, like relics from some long forgotten, advanced civilization.
The first 4 are my favourite pieces, I love the organic speckled stone-like look they have & the ombre effects are really beautiful. I also think the pieces that mix leather with the perspex, like the bracelet, are really eye catching too.