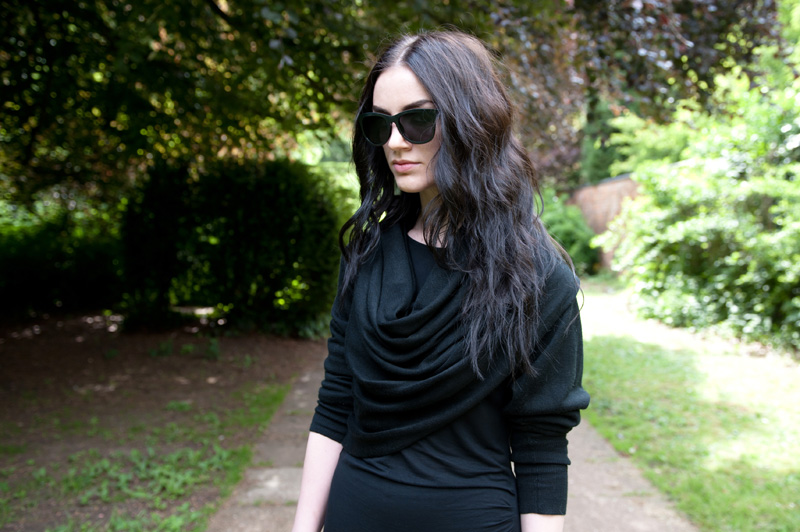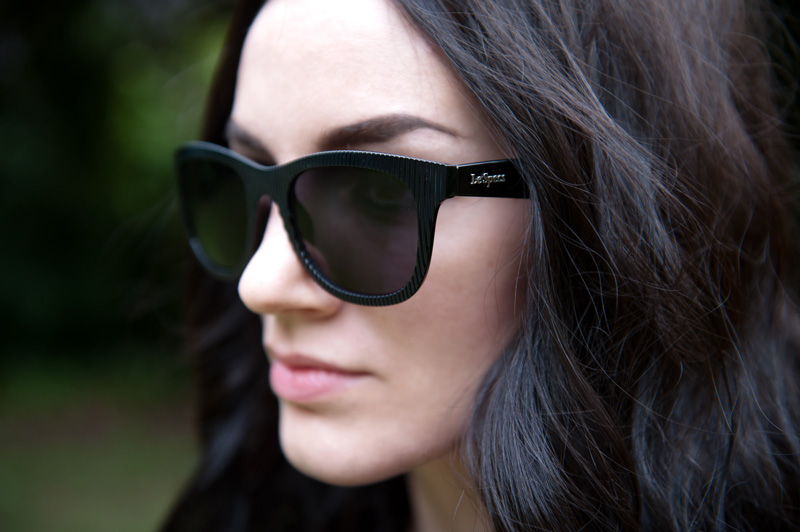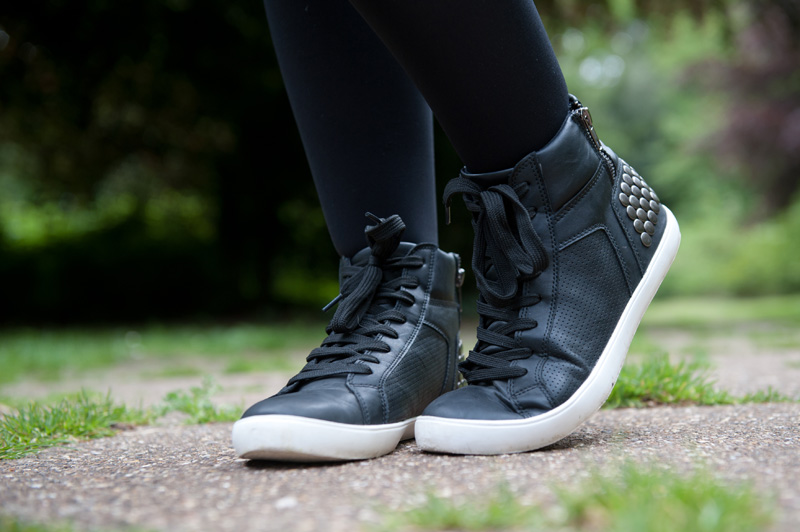 Staple Wrap Cardigan / Full Circle Dress / Le Specs Sunglasses c/o Sunglasses Shop * / StylistPick Sneakers * / Balenciaga City
If you'd have told me a few years ago that I'd be wearing comfortable shoes out of the house as much as (if not more than) my heels, I'd have laughed in your face. There was a time when I never left the house in less than a 4 inch heel, and flats were reserved solely for exercise, not that I did much of that.
Over the last year though I've been finding myself reaching more & more for the comfortable pairs, the ones I can run around all day in, the Rick Owens wedges, the battered Topshop boots, the various pairs of Finsk's & my sneakers. I guess I must be getting old, but suddenly the thought of getting achy feet after a few hours in some of my higher pairs just doesn't appeal anymore. The comfortable ones might not be quite as showstopping as the more painful pairs, but that's not to say they're boring either. I've been wearing these sneakers from StylistPick to death lately & they always have people asking where I got them.
Although it looks kinda summery in these photos, don't let that fool you, it's still not warm enough to abandon the tights or a few extra layers just yet! Yes, I know it's supposed to be June! The sun is finally out though, which means I can at last get some wear from my new sunglasses after a rather dull & miserable spring. I never usually stray too far from my favourite cateye shape, but this pair from Le Specs have quickly become a new favourite, the shape is much more flattering on my square face than I expected & I just love the textured front that makes the colour shift between black & silvery grey depending on the light & angle.