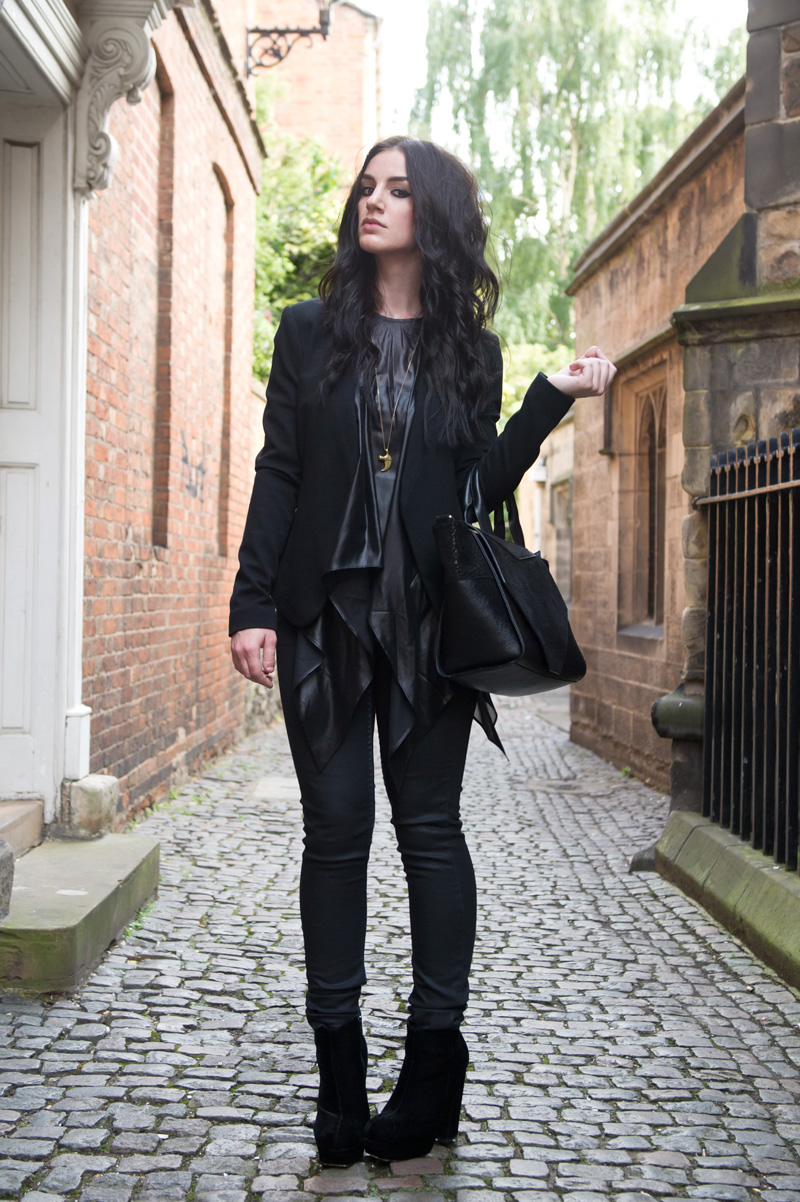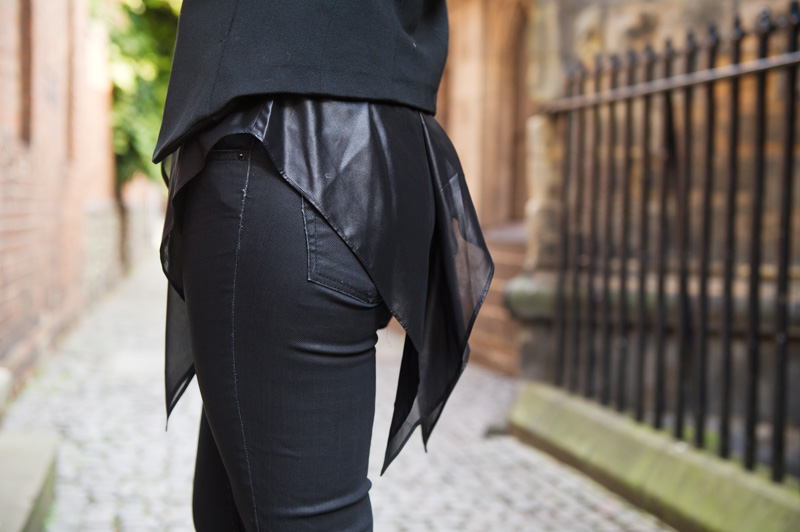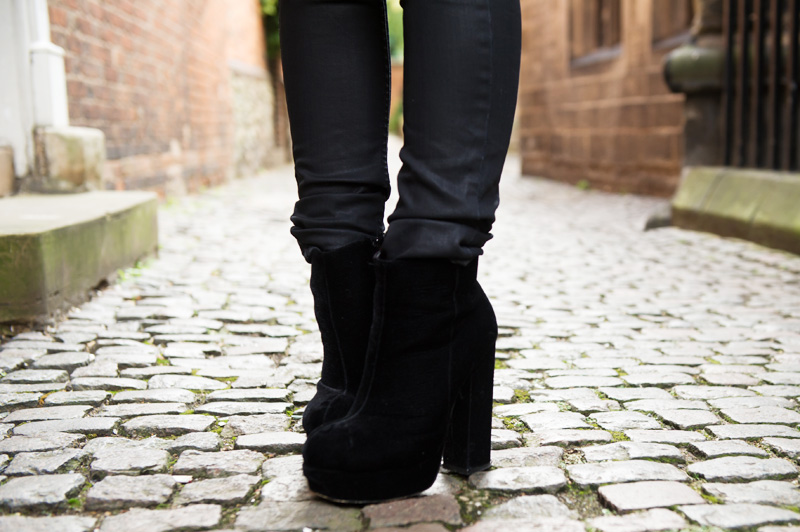 Topshop at Outfit Blazer * / ASOS Draped Top / Topshop at Outfit Coated Jeans * / Stylistpick Velvet Boots * / Bracher Emden Classic Tote
Last Thursday I had a little bit of an adventure way up North. I was invited along to Outfit's newest store opening in Teesside, where they were having a bit of a party & had invited a few bloggers along to basically raid their rails & put together some outfits! I got to hang out with my blogger friend Kylie & also met the lovely Claire too. My favourite thing about events is always getting to meet the other girls, some I'd now call friends & new ones too.
If you're not sure what Outfit is, they are huge stores which house all of the Arcadia brands (Topshop, Miss Selfridge, Dorothy Perkins, Wallis .etc) under one roof. The stores are divided into little sections in the shop & it's so nice to be able to try on & buy from all of these different places in one location, hassle free & perfect for lunch hour shopping. These are some of my favourite highstreet brands, as they are most British girls, so as you can imagine I had an absolute field day running around grabbing armfuls of clothes to try on, my changing room was overflowing with black!
Outfit kindly gifted us each with a £100 giftcard to spend on our favourite pieces that day, and I brought this beautiful blazer & another pair of coated jeans with mine. I felt like I should have brought something a bit more exciting with it, but I think when you find good quality basics like this you need to grab them or regret it! I know I will wear both of these pieces to death & they'll be great additions to my wardrobe.
I can't even describe how much I love the blazer. I have some jackets that cost me three times as much that are not even as nice as this one & I think Topshop is one of the best places on the highstreet for jackets, I have so many of them. The material is a lovely viscose blend giving it a slight slouch, but it's thick enough that it still gives it quite a tailored silhouette & I love the simplicity of it, without any fussy details, not even a collar. I've been searching for a plain, casual blazer like this for such a long time, and this one couldn't be more perfect.
My last pair of coated jeans were on their last legs from overwear & I'd been meaning to get a replacement pair for a while, but unfortunately it seemed that Topshop didn't make them anymore. Whilst browsing at Outfit though I spotted this exact same pair, it seems they've been re-introduced! I was completely ecstatic about this & so of course had to get a pair, I'm considering ordering another pair online too, just for backup incase this happens again!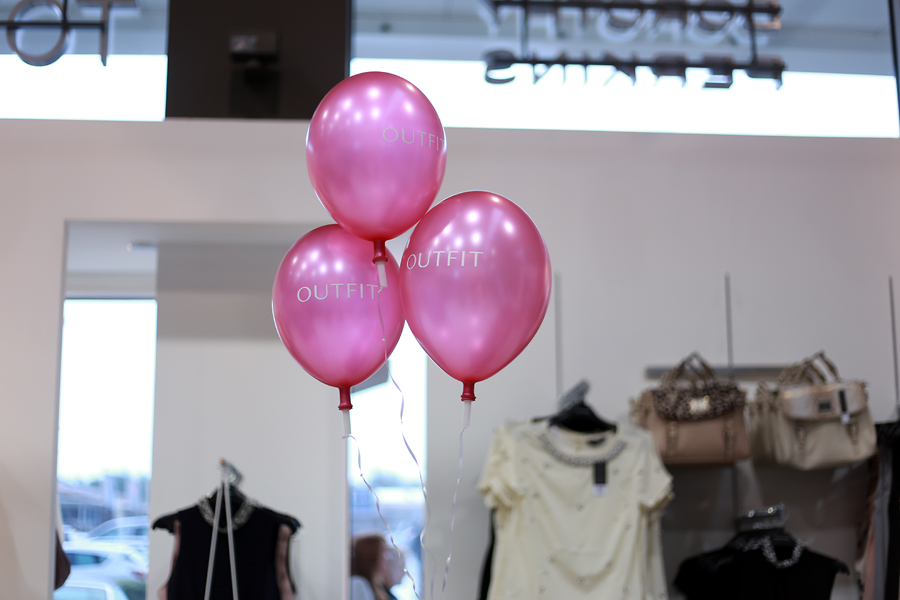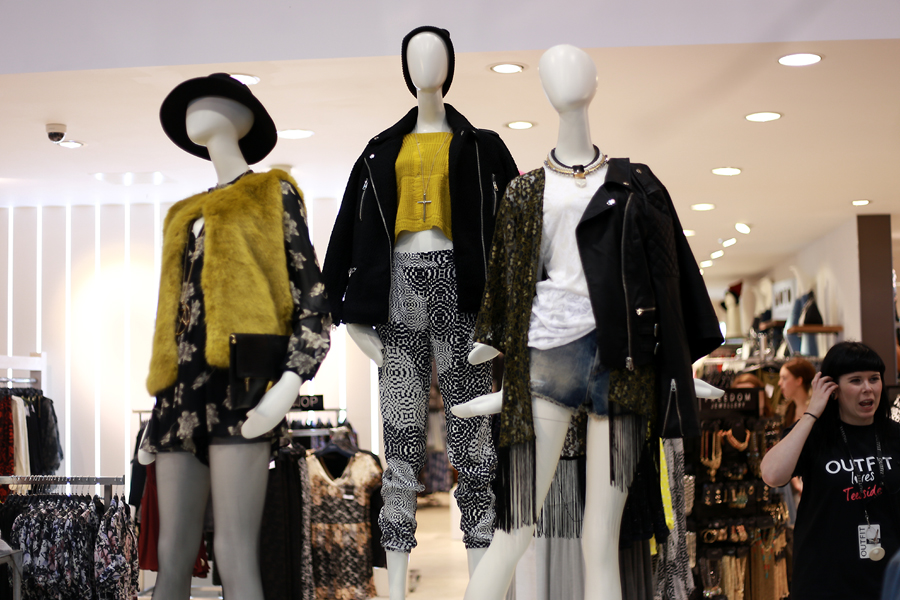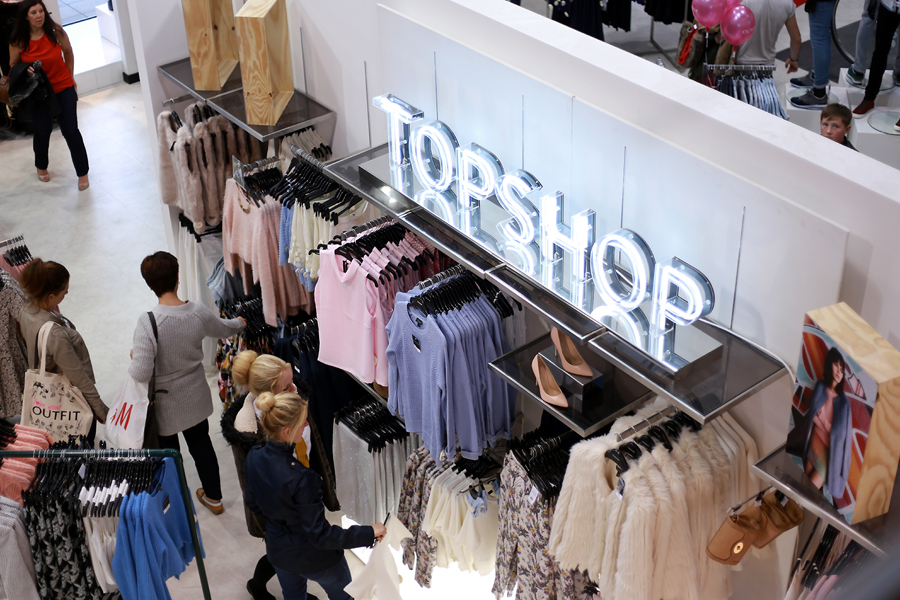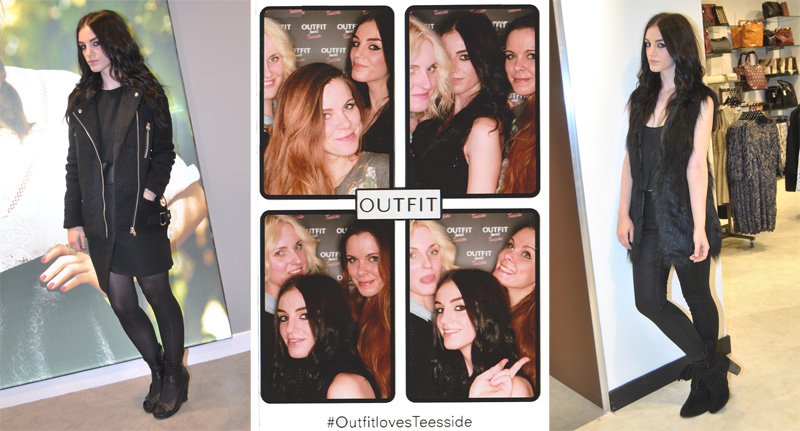 Left : Topshop at Outfit Wool Biker / Warehouse at Outfit Dress
Right : Miss Selfridge at Outfit Faux Fur Vest / Topshop at Outfit Cami / Topshop at Outfit Coated Jeans / Dorothy Perkins at Outfit Suede Boots
Photos courtesy of Kylie at Memoir Mode
I had such a fun day with the other girls, I only wish we'd had a little more time. We had 2 hours before we had to run for the train (I'm sure you've already heard of my train nightmare from Twitter & Instagram!) & it just didn't seem long enough, plus we all ended up pretty sweaty & gross from dashing around! Huge thanks to the guys at Outfit who couldn't have been more helpful & awesome, and to the lovely Lil at Biglight for arranging it all.