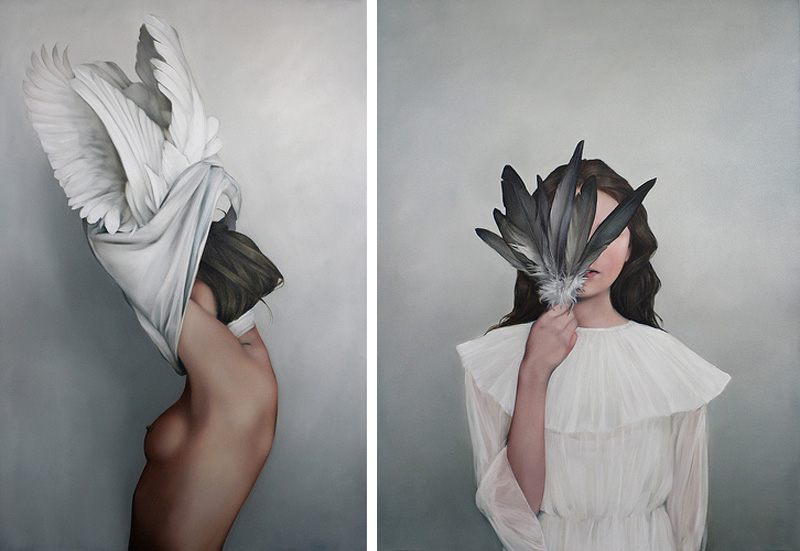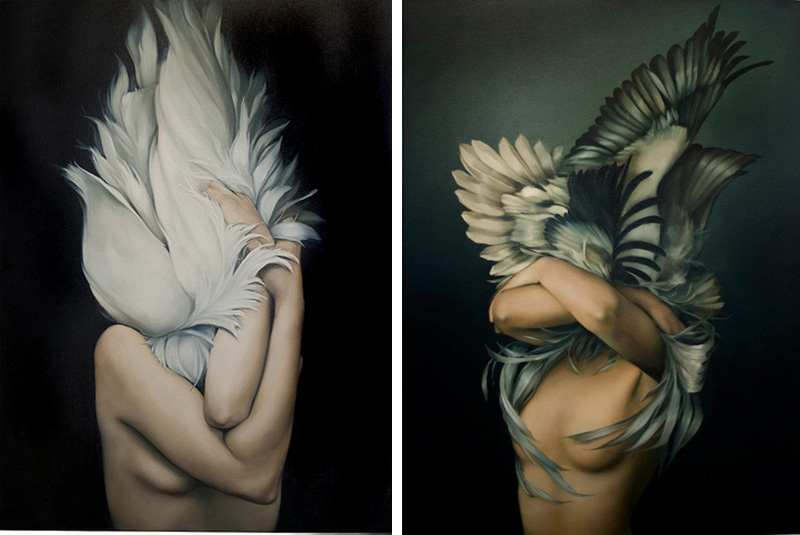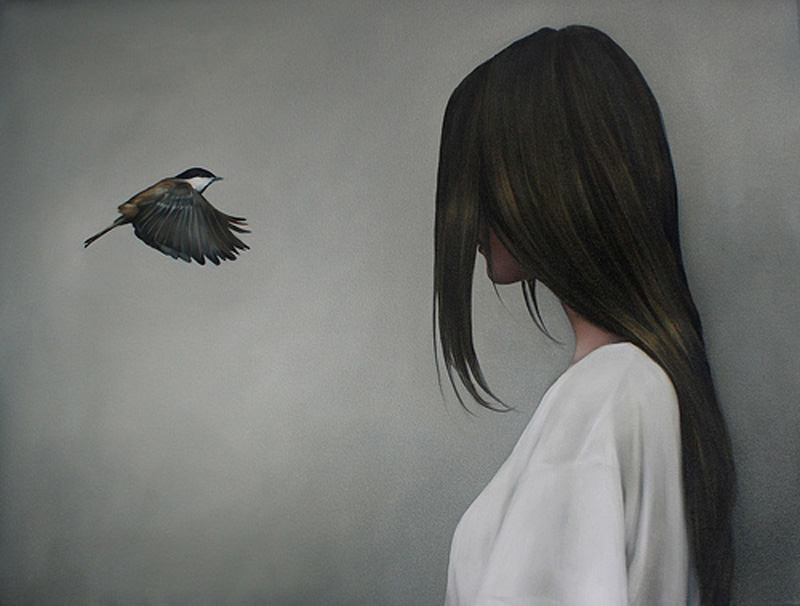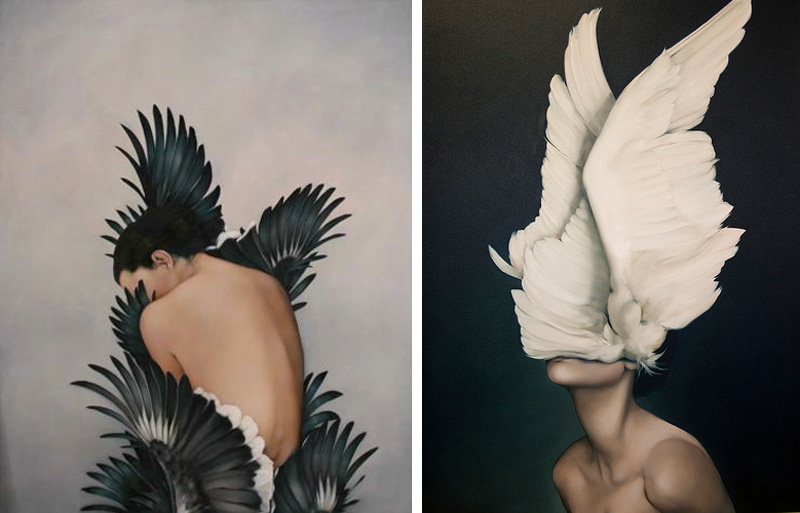 British born Amy Judd creates elegant, feminine pieces inspired by traditional folklore & mythology, exploring the enchanting relationship between women & nature, as told through these age old tales.
Clusters of wings & feathers emerge from female forms, enveloping their bodies and concealing their faces like a feathery armour, but these are not frail, delicate creatures. Her work effortlessly combines both softness, and strength. Subjects are painted with hazy brush strokes, soft colours and delicate little details but they have a carefree, feminine strength to their poses, grabbing & holding your attention immediately. Just as a birds fragile wing conceals it's hidden power of flight, of freedom, these pieces seem to speak of the inner strength in every women behind the softness.
There is definitely a touch of surrealism about her pieces too, and they remind me a lot of Magritte's work, in both the technique, with it's soft focus realism & the subjects, their obscured faces & the copious use of birds as symbolism. They also have the same dream like feel to his pieces, blurring the lines in a subtly unsettling way between the dream world & our reality.