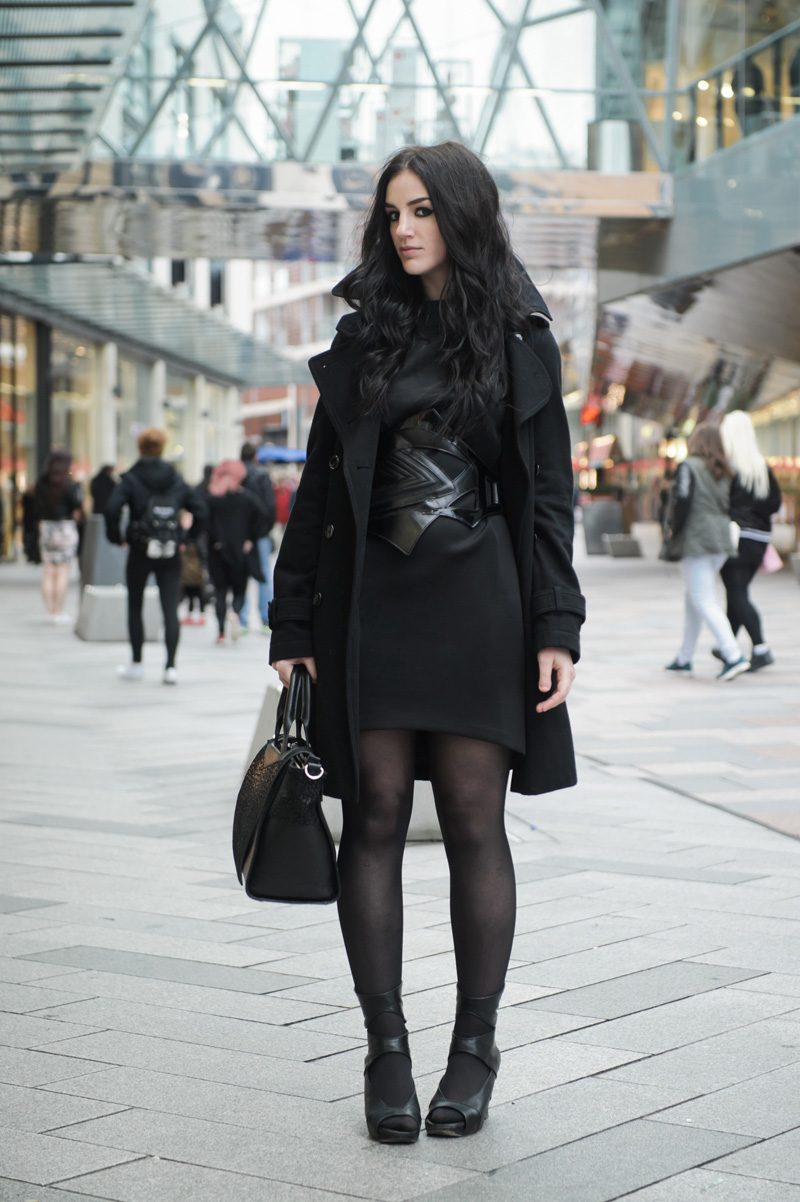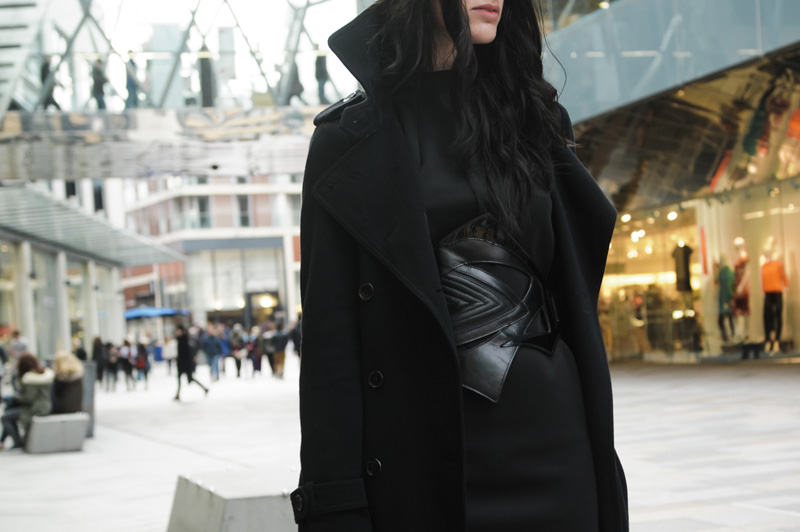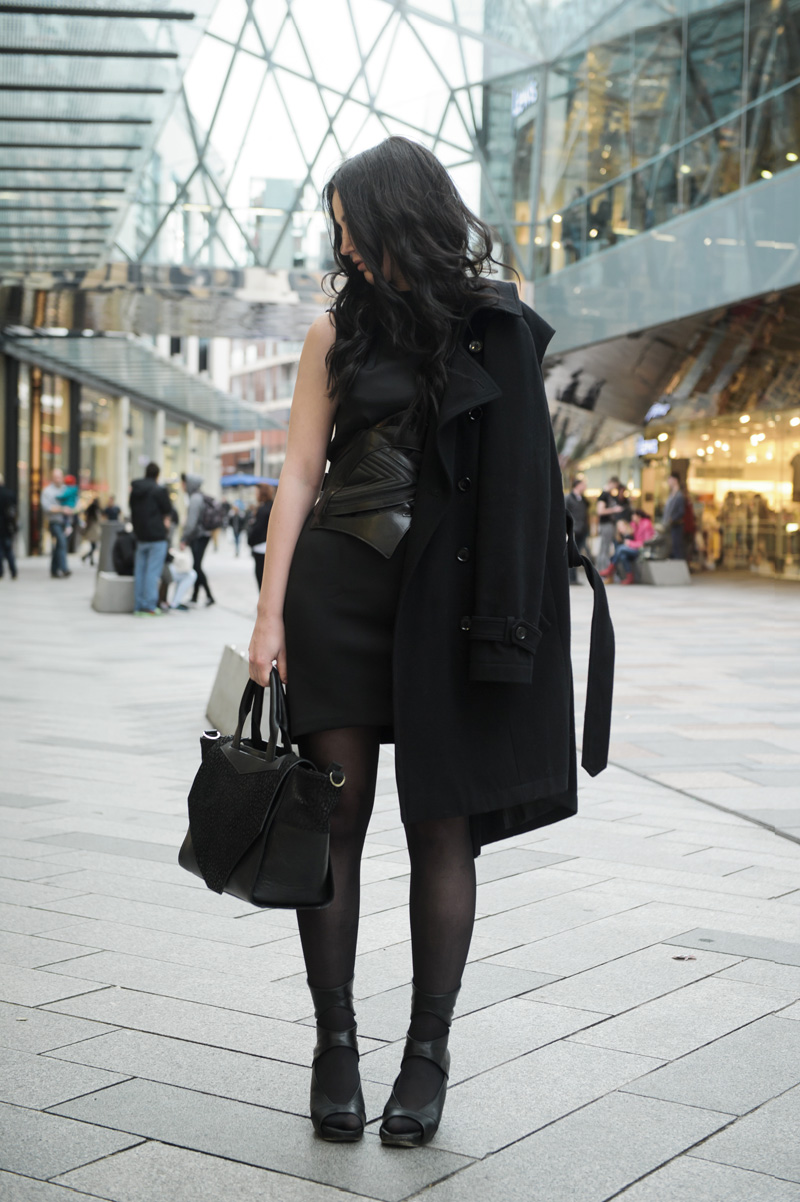 Topshop Wool Trench Coat / Warehouse Neoprene Dress * / Bracher Emden Belt * / Rick Owens Wedges / Bracher Emden Classic Bag
I've been wanting to get my hands on a dress made from neoprene for a while now, but all of the styles out there seemed to have huge, voluminous skirts, and I wanted something more sleek & minimal. This one from Warehouse couldn't be more perfect, the curved hem, high neck & fitted, sleeveless shape are such great little details & give it that subtle futuristic, mod-like feel. Of course I couldn't resist adding an extra sci-fi touch with the huge statement belt! This is such a versatile, hardworking dress & I'm looking forward to wearing it more once the weather warms up, to properly show it off, and dressing it up for nights out too.
Considering how much I wear this coat, it doesn't feature on here anywhere near enough. I've actually had it for around 5 years now, and it's been my one winter coat for almost that entire time, not to mention worn everyday for dog walks & yet somehow it still looks barely worn. I didn't need a new coat at the time, but I brought it on a whim in the Topshop sale, purely because it was so cheap. I would never have guessed that 5 years from now it would be one of the most worn, and favourite items that I own. It'll be a sad day when I finally have to replace it.