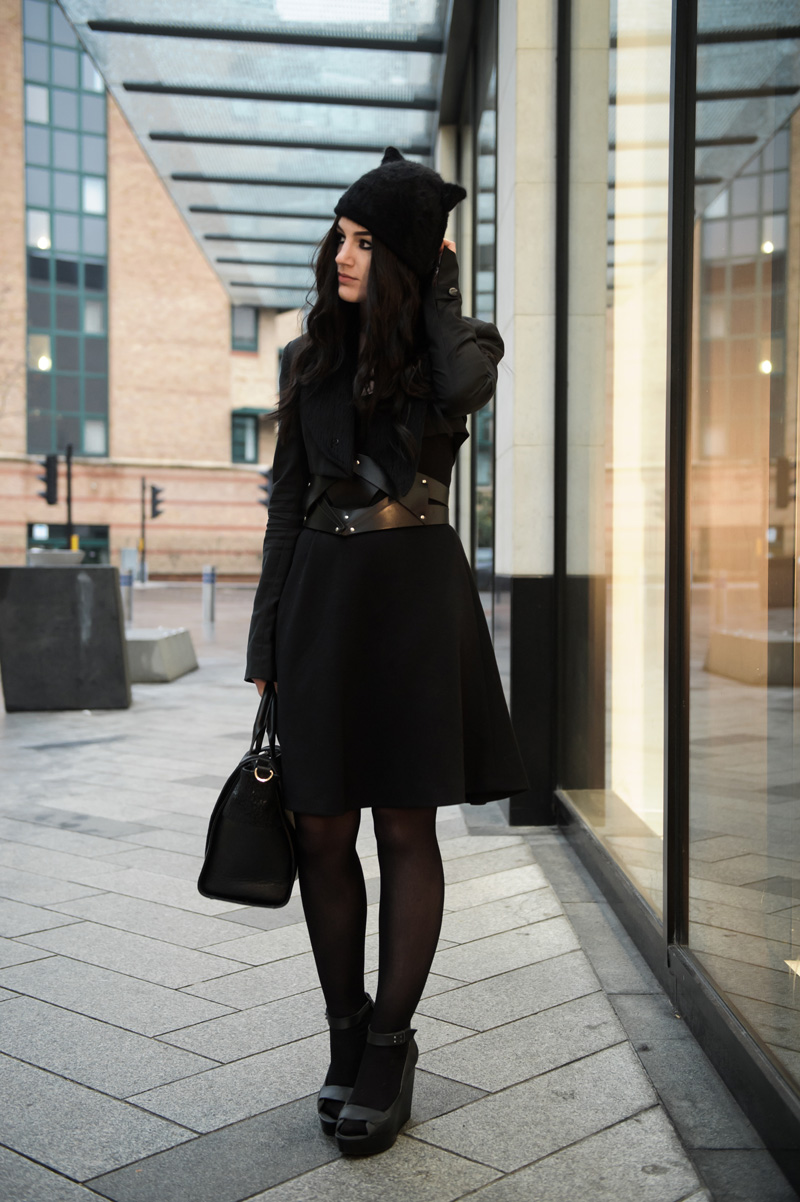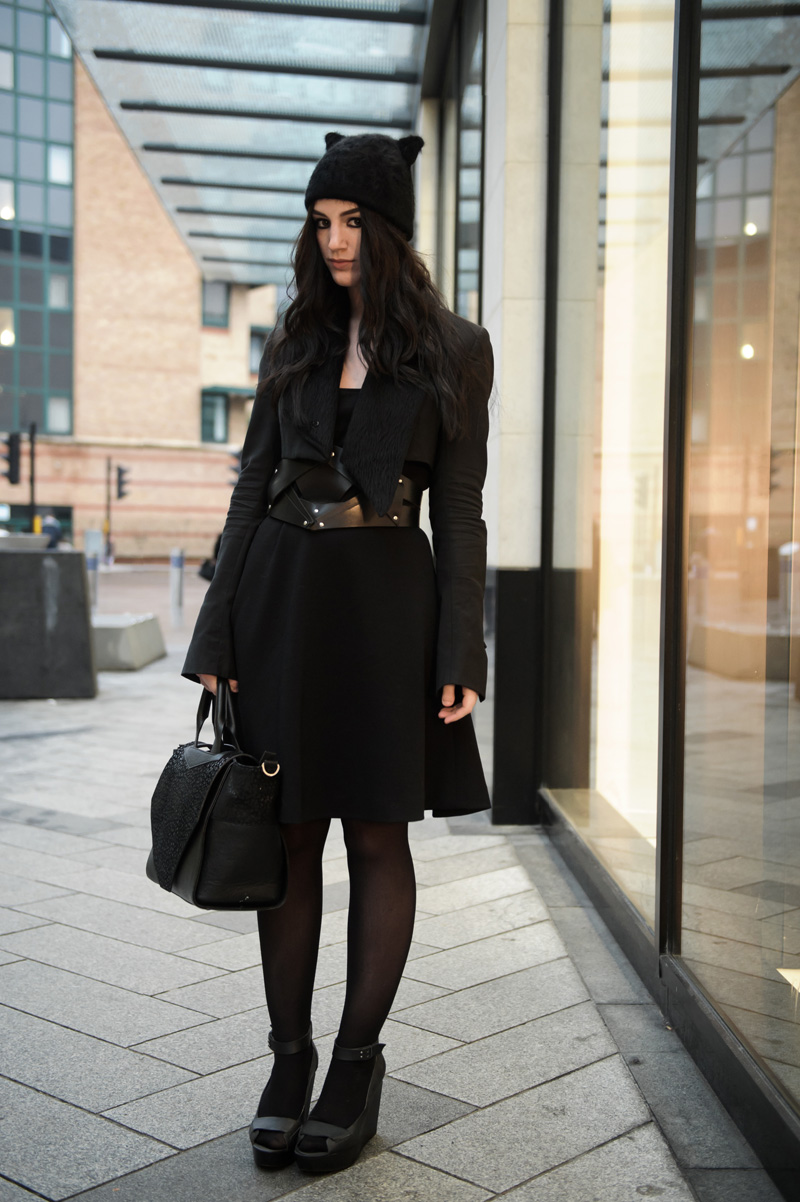 Todd Lynn x Topshop Cropped Jacket / Joseph Wool 'Dali' Dress * / Next Cat Ear Hat * / COS Belt / Jana Reinhardt Key Necklace * /
Finsk Wedge Sandals / Bracher Emden Classic Bag
Considering this hat has barely left my head since I got it, I'm surprised this is the first outfit post it's appeared in. What could be better to brighten up a dull winters day than a beanie with cute little ears? It's not often that I find something that combines my usual style & my love of cute things as well as this does, so of course it was an instant favourite. I love that it gives me a way of including this part of my personality in my outfits, subtly, without being over the top girly or cutesy.
I have a bit of a thing for nice fabrics & this Joseph dress is made from the most lovely thick, heavy wool jersey, I couldn't stop touching it! The skirt hangs so beautifully because of the weight of the fabric & gives it this perfect softly structured silhouette, which I love. The nice thing about this fabric is that it's really warm too, I didn't feel like I needed any extra layers when I left the house in the morning, though by the time it got properly dark I was shivering at the bus stop & wishing I'd stuffed a spare sweater into my bag to throw on! I'm always being tricked by this bloody British weather!