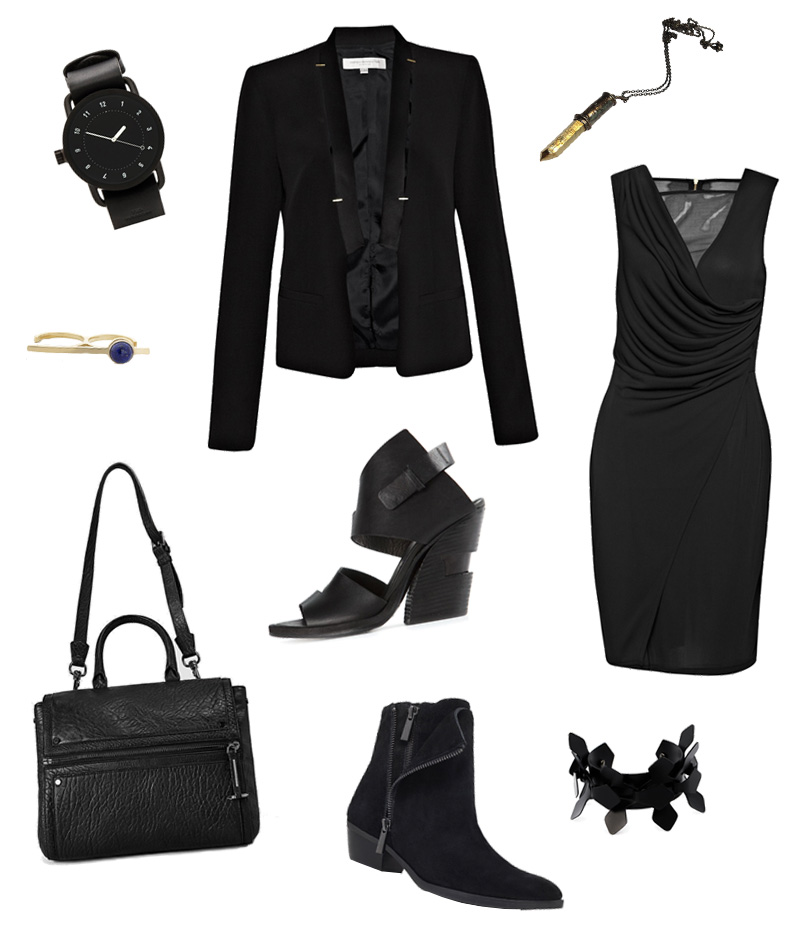 TID Mono Black Watch / French Connection Crepe Tux Jacket / Bjorg Necklace
Pamela Love 'Telepathy' Ring / Cinzia Araia Chunky Sandals / French Connection Draped Dress
AllSaints 'Dace' Bag / Vince Camuto 'Teela' Boots / Moxham 'Lena' Leather Cuff
I want to say I've been good with the sale spending so far, but that would be a lie. I was doing well until I got the email from Shoeaholics for their annual £39 and under sale and I might have then gone a bit nuts and ordered quite a few pairs, these Vince Camuto double zip boots included. It would be daft to say no when they're £29 plus 15% discount though right? That's practically stealing! The lure of a huge discount almost made me buy this Pamela Love double ring set with beautiful cosmic lapis too, but sadly it's nowhere near my size and thankfully sense kicked in!
French Connection's sale is fast becoming one of my favourites to check out, as a brand that for a long time I'd considered not very me it still surprises me to find so many great pieces whilst browsing. Everything I've brought from here in the past few years has been beautiful quality and materials, and the sales always have some absolute steals too. I've currently got my eye on this super slick crepe tux jacket & perfectly draped dress.